Thank you, Mom Central Canada and Kinder, for filling our Easter Baskets this year!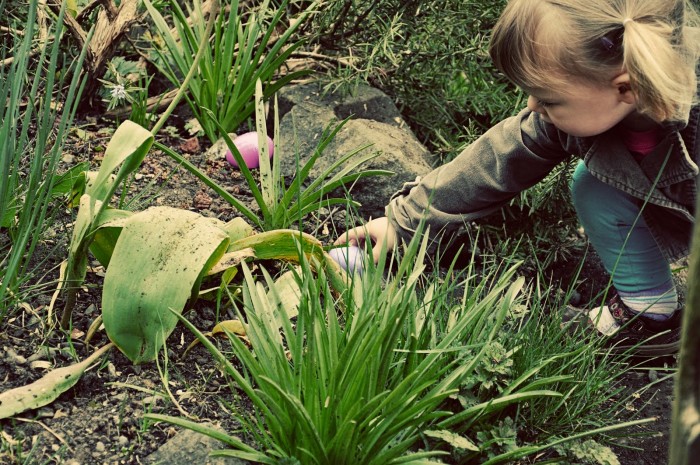 There's something about the big holidays – Christmas, Hallowe'en and Easter – that trigger my memories. I look at my girls, and I think about how far we've come in the years we've been a family.
I remember Lila toddling around my parents' backyard, slowly finding little plastic eggs nestled behind plants and shrubs. Cousins had to be reminded to slow down and leave a few for her – she was just learning about the treasures that a certain floppy-eared fella had hidden throughout the garden beds.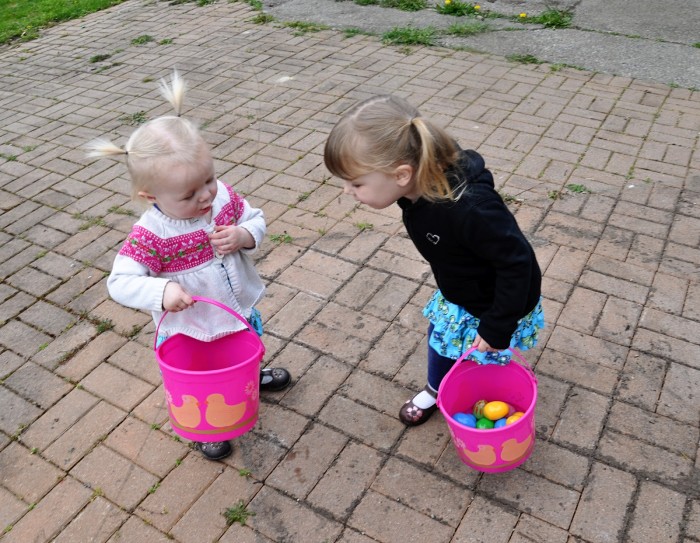 The next year brought Lucy's realization: "Hey, this may be an activity I can get on board with!"
If you know Lu, you'll know that she's not exactly what you would call a "joiner". But if there's chocolate hidden in the nooks and crannies of the yard? Well then, Lucy will be the Ringleader of the Chocolate-Hunt.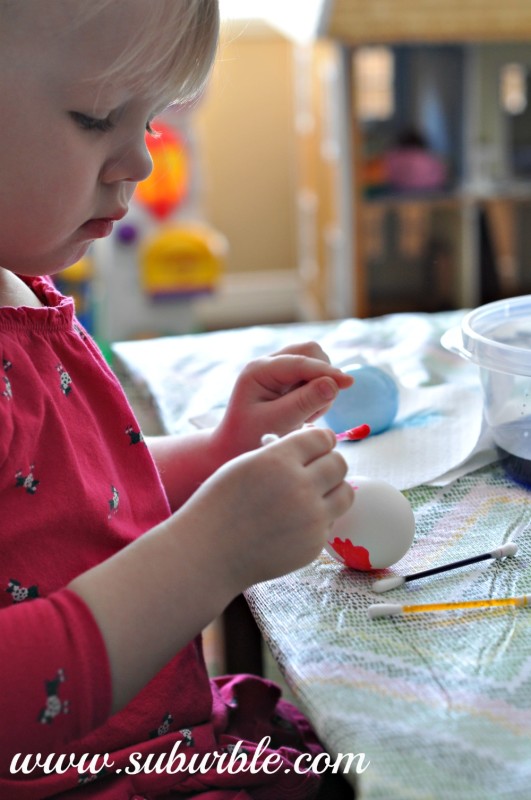 Each year, we are making our own traditions, while weaving in those of our families. The girls and I will take any excuse to get crafty.
And next year… Lila will be in Kindergarten. Most of her crafting will be with her peers and her teacher.
I try not to spend too much time thinking about that, lest I get wistful.
And this year, we will hunt again. This is the first year that both of girls have anticipated the Easter Bunny's arrival and I'm already eager to watch them dash around the yard, buckets clanging against their legs. I remember my own hunts- ahem… a couple of decades ago – looking for brightly coloured jelly beans that were hidden behind the legs of the coffee table, or in the cupboards.
And then maybe finding a stray one a few months later.
I'd still always try to eat it. Stale jellybean egg clutched in my hot little hand… I'd take a bite and instantly regret it. Were they even very good to begin with?
Lila and Lucy will be hunting for a different kind of loot this year, as my position as a Kinder Mom has encouraged the Easter Bunny to up his game.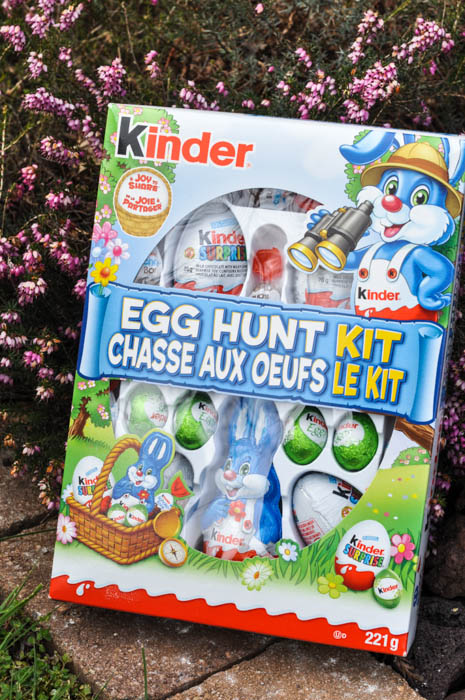 An entire Egg Hunting kit has landed on our doorstep, along with numerous other chocolate lovelies that will be nestled in baskets.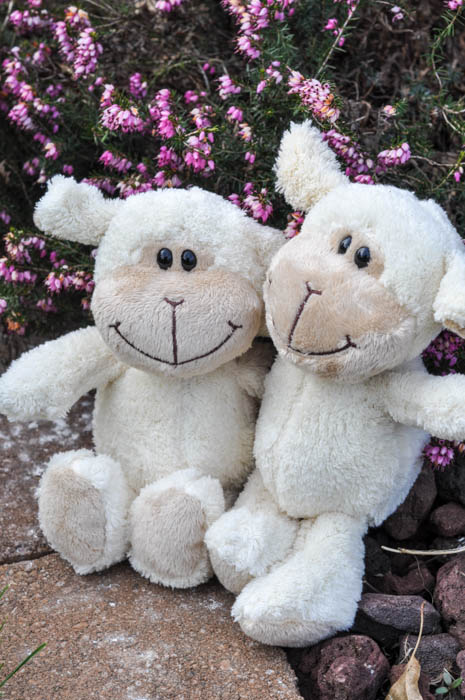 Including two sister-sheep… who will find their new owners this weekend. The girls are going to be thrilled to find their baskets brimming with Kinder goodness.
Who wouldn't be?!?
Kinder Canada is spreading the Easter Joy even further this year, by donating Easter Baskets to Children's Miracle Network Hospitals. Even better, Kinder is also donating $25,000 to the Miracle Network; an organization dedicated to helping sick children and their families. It's a wonderful thing – to give to those who could use help the most.
What do you remember finding on your Easter hunts of yesteryear?
Did you do epic outdoor hunts in the backyard?
Or were you lifting couch cushions and peering over bookshelves?
And maybe you might have eaten an old egg… if you happened to find it.
I can't be the only one!
Disclosure: I'm part of the Kinder® Mom program and I receive special perks as part of my affiliation with this group. The opinions on this blog are my own