Thank you, SheBlogs Canada and Kraft Cheese, for making our dinnertime even more delicious!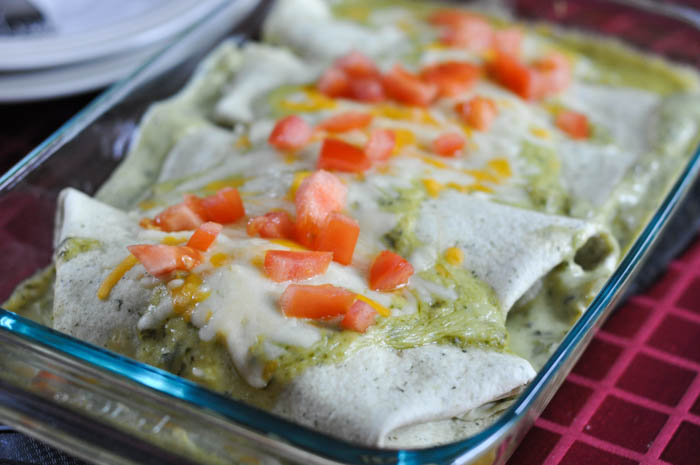 If you hang around with me, you'll know that I love a good quick dinner. While it's fun to sometimes get fussy over the details and let things simmer for ages, sometimes you just need a good solid dinner in a hurry.
And it helps a lot if this quick dinner isn't a ho-hum meal that your family will roll their eyes or sigh at.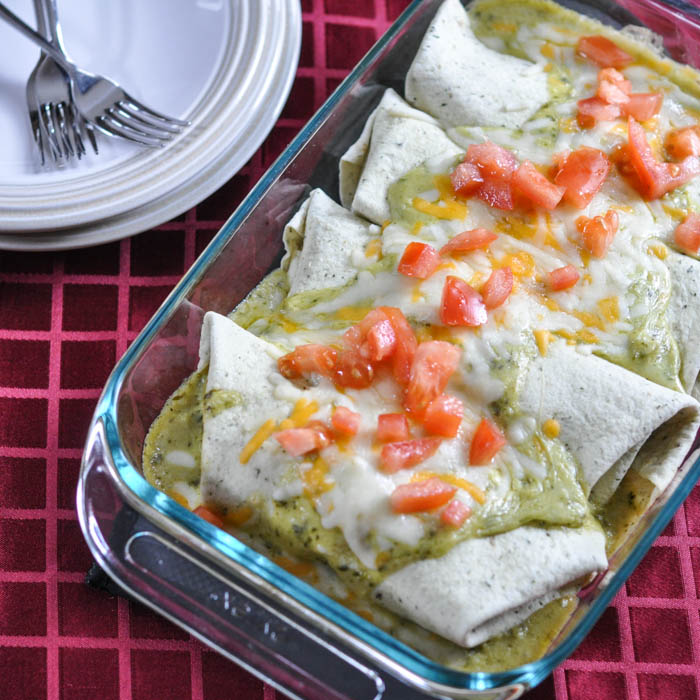 I have always been a fan of traditional enchiladas. But when I got the opportunity to try out Kraft Creamy Mexicana Shredded Cheese with a Touch of Philadelphia, I thought about what a cheesy and creamy enchilada would look like to me.
And then I started thinking about a smooth white sauce. With maybe a bit of pesto.
And gooey, melted cheese on top….
Yes… all things are better with cheese.
I defy you to contradict that last statement. We affectionately call Lucy "the cheese monster" in our house. Cheese means that dinner will get eaten, rather than pushed around with a fork.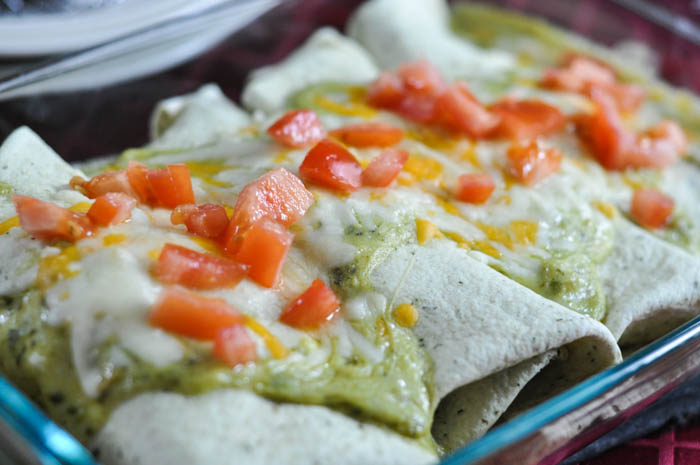 Pesto Chicken Enchiladas
2014-04-08 20:08:13
Ingredients
3-4 boneless skinless chicken breasts
1 tsp olive oil
1 jar pesto sauce
2 cans cream of celery soup
1 cup of milk
1/2 cup cream cheese
4-6 tortillas
1 pkg of Kraft Creamy Mexicano Shredded Cheese with a Touch of Philadelphia
diced tomatoes
Instructions
Preheat oven to 375 degrees
In a frying pan, heat oil
Once hot, cook chicken until white all the way through and juices run clear
While chicken is frying, make a sauce of the two cans of cream of celery soup, the milk, and four heaping tablespoons of pesto sauce.
Once chicken is cooked, add cream cheese and mix until melted. Add approximately half of the sauce mixture to the pan, enough to generously coat the chicken.
In a casserole dish, put a generous amount of sauce on the bottom (to prevent the tortillas from drying out)
Assemble enchiladas by placing chicken in the center of the tortillas and roll them up
Place each rolled tortilla in the casserole dish, on top of the sauce
Once casserole dish is full of rolled tortillas, cover with the remainder of the pesto sauce
Sprinkle a generous helping of Kraft Creamy Mexicano Shredded Cheese with a Touch of Philadelphia on top of the enchiladas
Place in over for approximately 20 minutes, or until sauce is bubbling and cheese is fully melted
Top with diced tomatoes
Suburble https://www.suburble.com/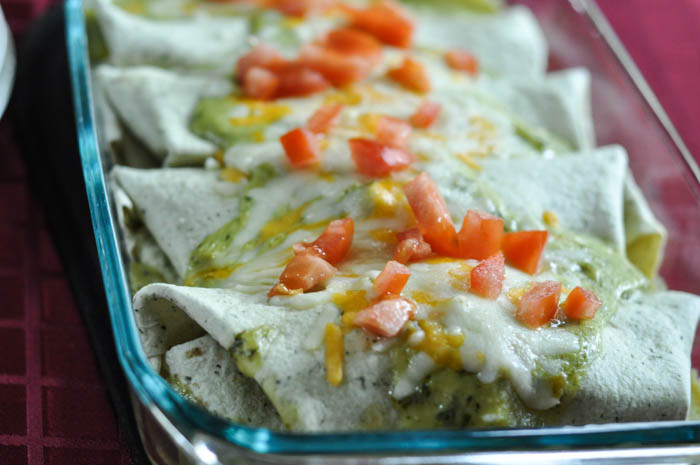 What is fabulous about the cheesy goodness on this dish is that a touch of Philadelphia cream cheese makes the melt so velvety and gooey. Paired with the comforting taste of the pesto, and it's a winner of a dinner.
Poetry. It happens when cheese is involved.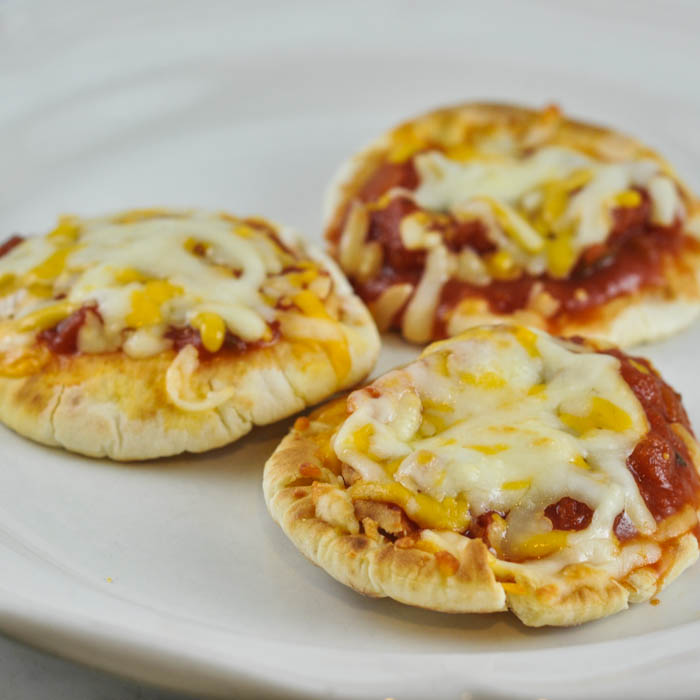 I've even discovered that having some Kraft's shredded cheese on hand is really helpful at lunchtime. I put a dollop of salsa on top of mini pitas, and then sprinkle some of this lovely cheese on top before slipping them under the broiler on low. These mini-pizzas are not only delicious and quick, but they're also much healthier than a pizza I would nab from the freezer.
Looking for more quick and easy dishes to keep the family happy? Head to the Kraft Website and be inspired to use one of their three new Kraft Shredded Cheeses with a Touch of Philadelphia flavours: Creamy Mozza, Creamy Herb and Garlic and Creamy Mexicana. Join Kraft at their Twitter Party on Wednesday, April 16 at 9 pm EST. You'll discover the power of a #TouchofPhillyCheese with the foodies at Kraft!

Disclosure: Although this post has been generously sponsored by Kraft Canada, the opinions and language are all my own, and in no way do they reflect Kraft Canada.