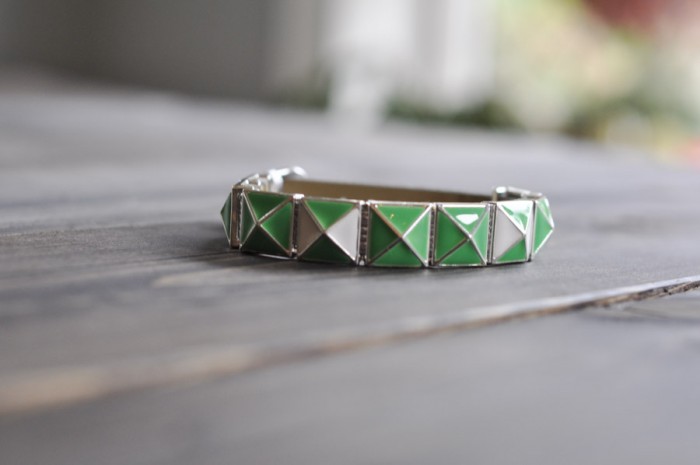 Okay… so I have been DYING to try these bracelets ever since I first saw them.
You already know that I write for Crafts Unleashed – Consumer Crafts' blog – twice a month. They have been taunting me with this deliciously huge array of slider beads for their strap bracelets – and finally, this month, I ordered some.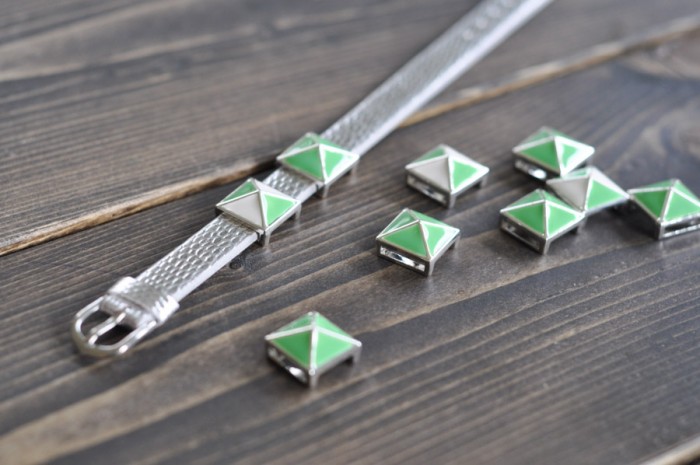 I chose the silver strap bracelet and three packages of the green and white pyramid slider beads.
Do you know how long it took me to make this bracelet?
Thirty seconds.
Or less.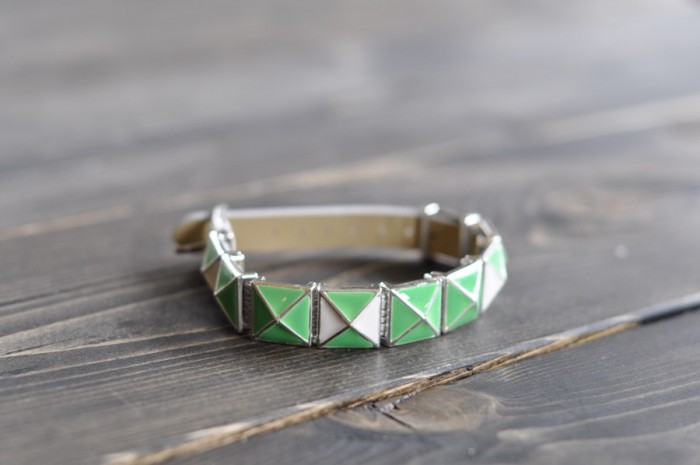 I am in love. Not only does this bracelet fit my "not-quite-as-big-as-man's-but-hey-I'm-tall!" wrist, but it's so easy to personalize.
I want to make ten of them.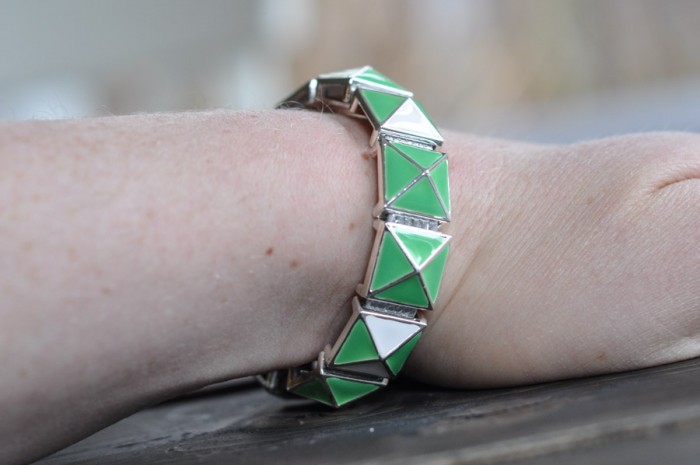 And I just might.
Also – how awkward do you think it is to take a picture of your own wrist? If you guessed "very awkward" – then you're right.
But if you're looking for a fabulously easy craft – or an inexpensive way to personalize jewelry – you have to check out these slider beads. They could be addicting.