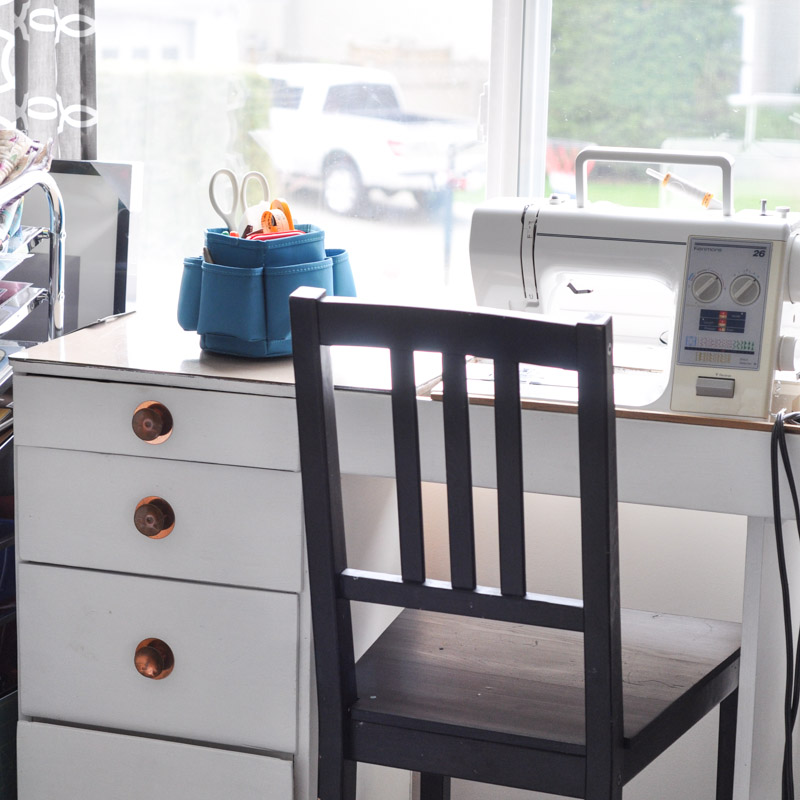 Well, the little sewing machine has found a new home – pride of place in front of the window. So I can spy on my neighbours while I work, of course. That's a little bit Rear Window of me, isn't it?!?
Because March is National Quilting Month and also the return of quilting classes for me and Lindsay, I thought I'd share an update on how we're doing.
Basically, we're experts now.
Well, we've followed two patterns.
And one was more of a YouTube video than a pattern…
…. but we're both having a blast with our old-school machines and the array of fabrics out there in the world. I saw a quote the other day when I was strolling through the interwebs, and it made me laugh out loud.
"Raise your child to love fabric, and they won't have money for drugs."
Ummm…. preach it. This habit is an expensive one. Mr. Suburble isn't even talking about my $400 tomatoes anymore. He's wondering how serious I was when I asked him about a $1200 TRADE-IN sewing machine in the shop.
His words?
"It sounds like you want to buy a Cadillac when you should be buying a Kia."
Le sigh. Someday.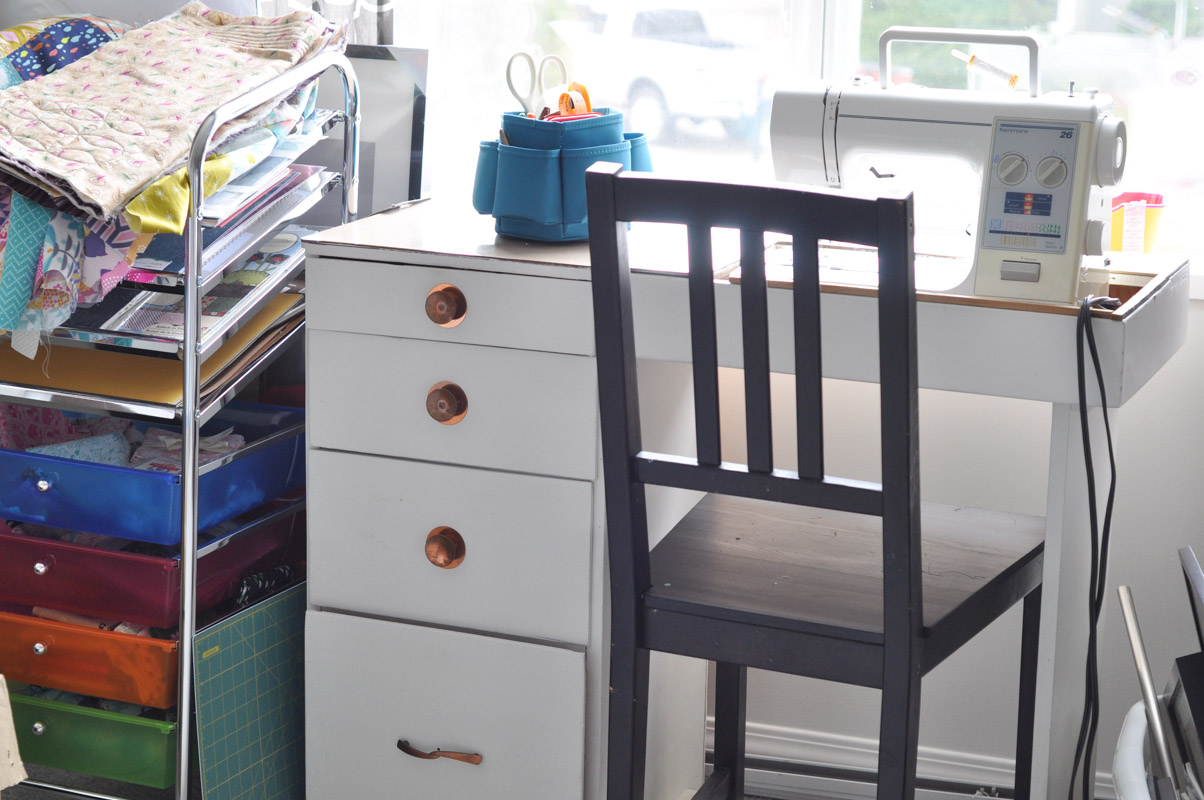 This little corner of my craft room (ignore the chaos flanking the sewing machine) is where I plan on spending a lot more of my time. This is my grandmother's old sewing table – built by my grandfather.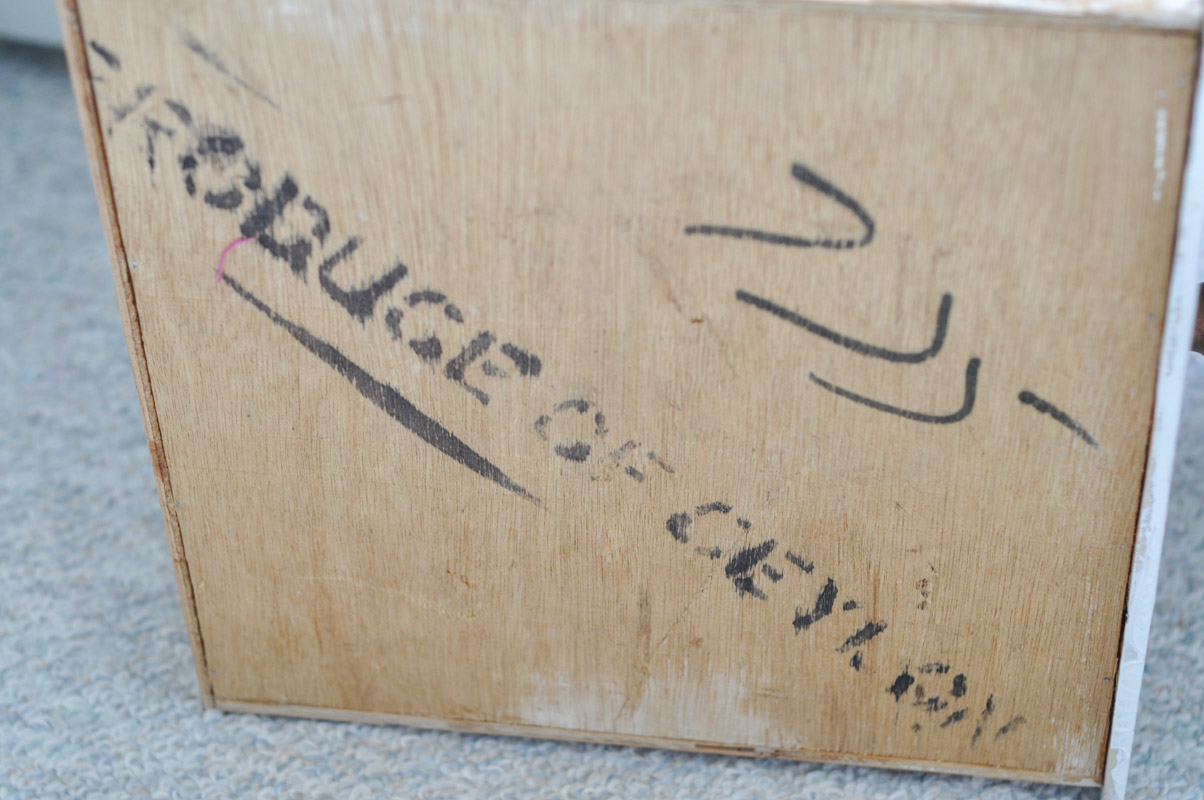 My mom pointed out that it was made from produce crates from back when Ceylon was a place. Since 1972, it's been called Sri Lanka, so that's how long this little table has been helping with the creative process.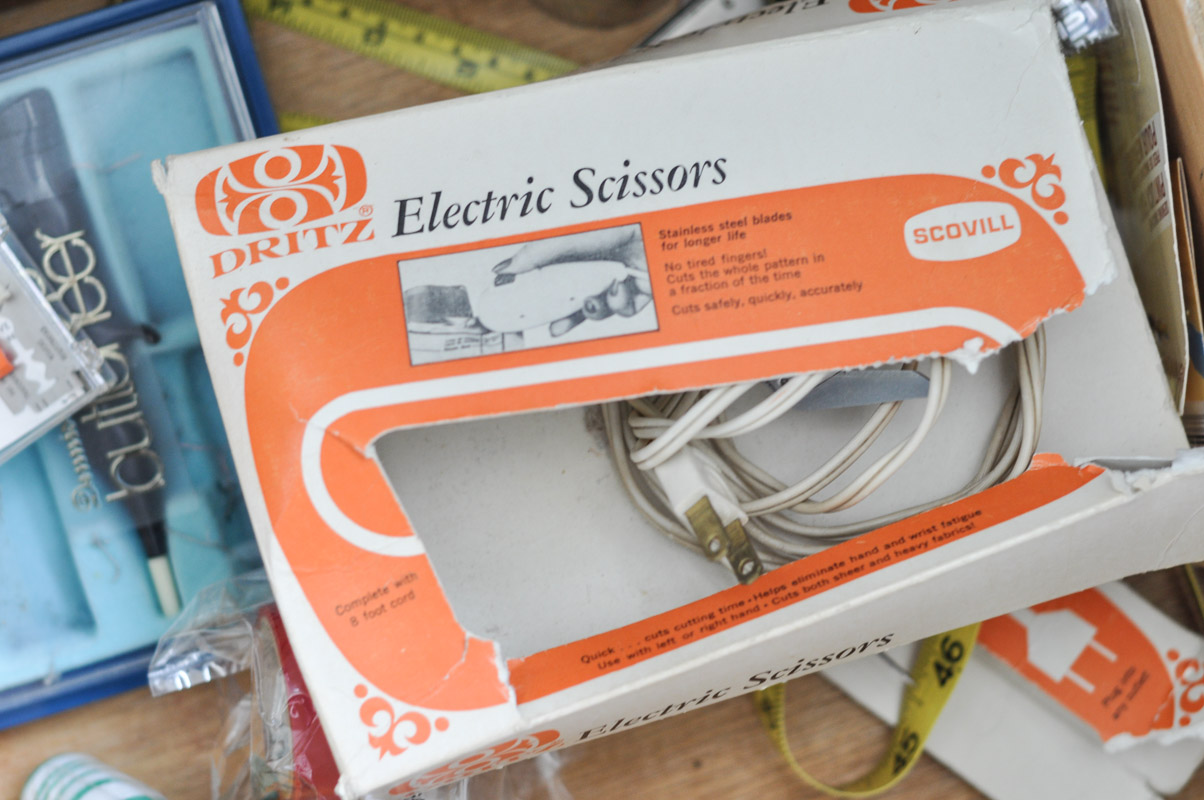 I even found this pair of electric scissors hiding in a drawer. Has anybody ever used these before? I can just imagine my Grandma slicing through fabric with these little beauties. I'll stick to my rotary cutter, but I won't be getting rid of this little piece of crafting past any time soon.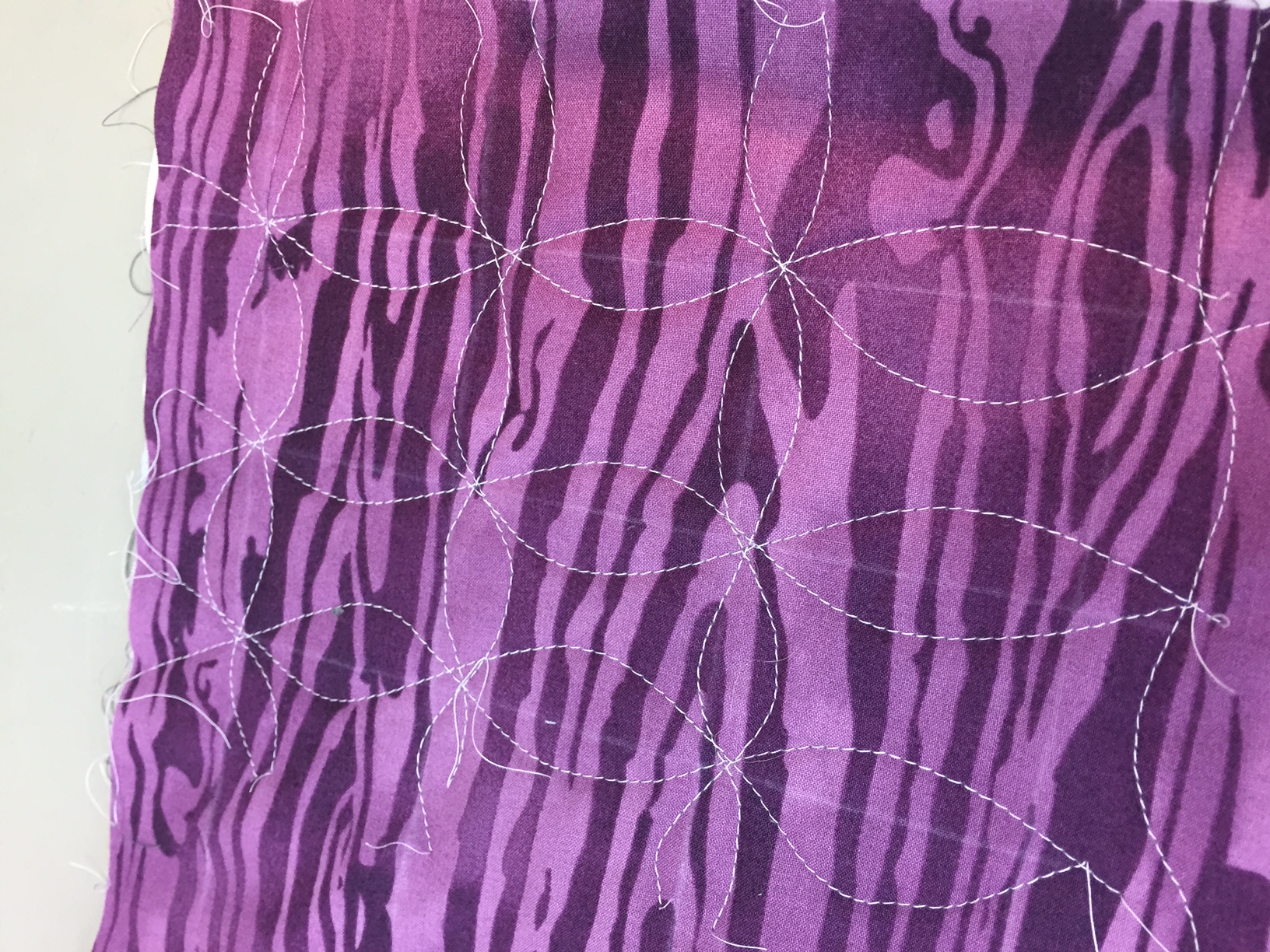 Our latest quilting class was all about learning how to actually quilt. We attached our even-feed (or walking) feet to our machines and got started.
Or, well, everybody got started except for me.
I have some tough luck in the sewing machine department. My walking foot clunked and bumped and…. broke.
I ended up borrowing one from the instructor to get through the night, and am now buying a cheap-o one on Amazon. My cart is open on one of the tabs as I write this right now.
But this part of the quilting lessons was empowering. I can actually finish my quilt tops. Aside from binding, I have the skills to make a quilt!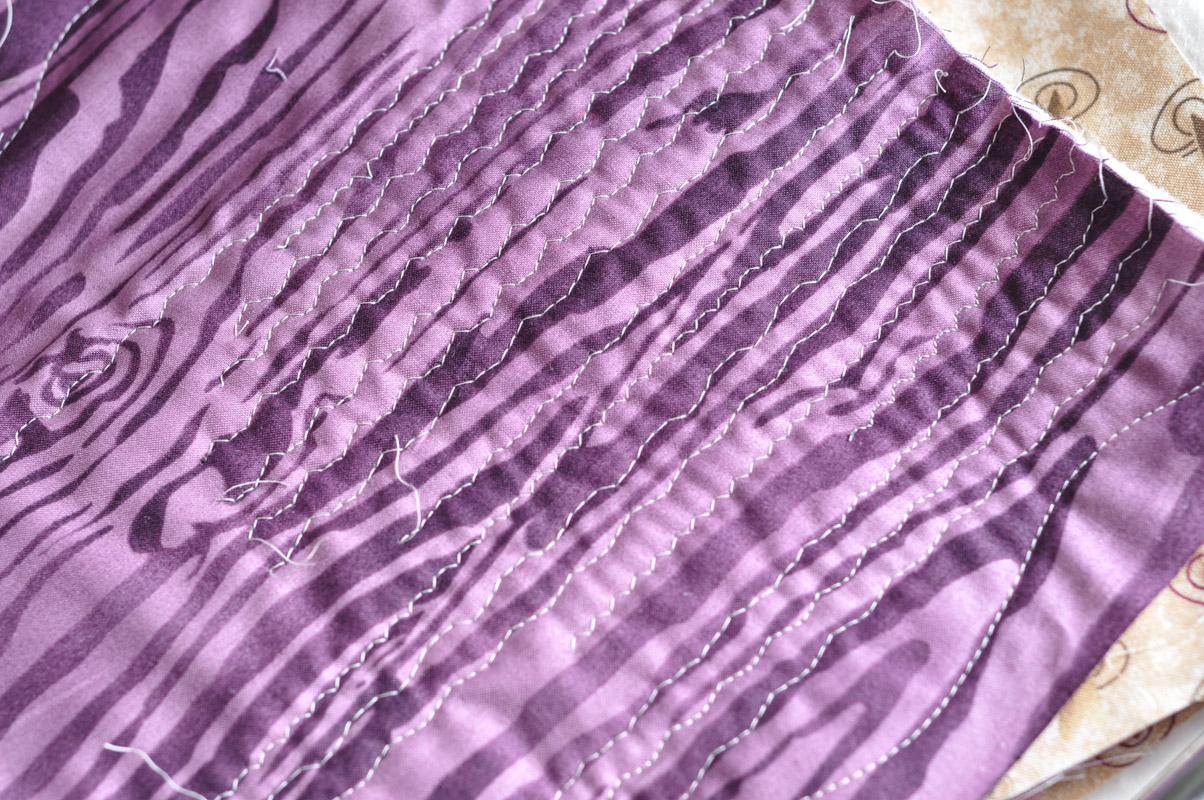 I might not have a ton of decorative stitches to get it done – *ahem* wouldn't a new fancy-pants machine be lovely? – but they're a start. And Lindsay, whose machine is of the same era and stitch-prowess as mine, promptly said, "Screw it." to the decorative stitches and focused on her big loopy swirls.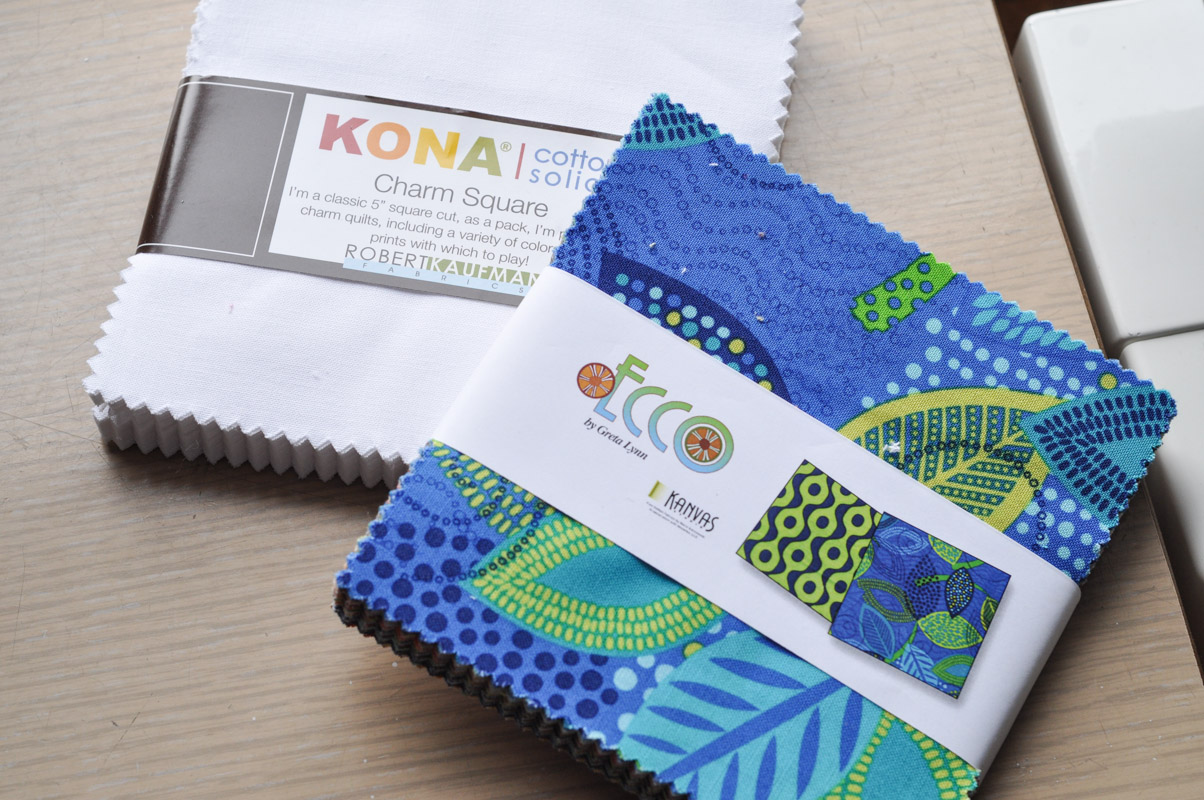 My next project is waiting on the sewing table right now. I'm excited to know that I'll actually be able to finish it!
This is the month to build up your hoard, fellow fabric-lovers. National Quilt Month means that the emails will keep rolling in, and the sales will keep happening.
And if you want to try your hand at the famous Jelly Roll Race quilt – Lindsay's and mine were inspired by a YouTube and a bottle of white wine, as it's such a good "quilt with a friend" project – you should check out this Jelly Roll – FreeSpirit Atrium by Joel Dewberry.
It made this quilt top!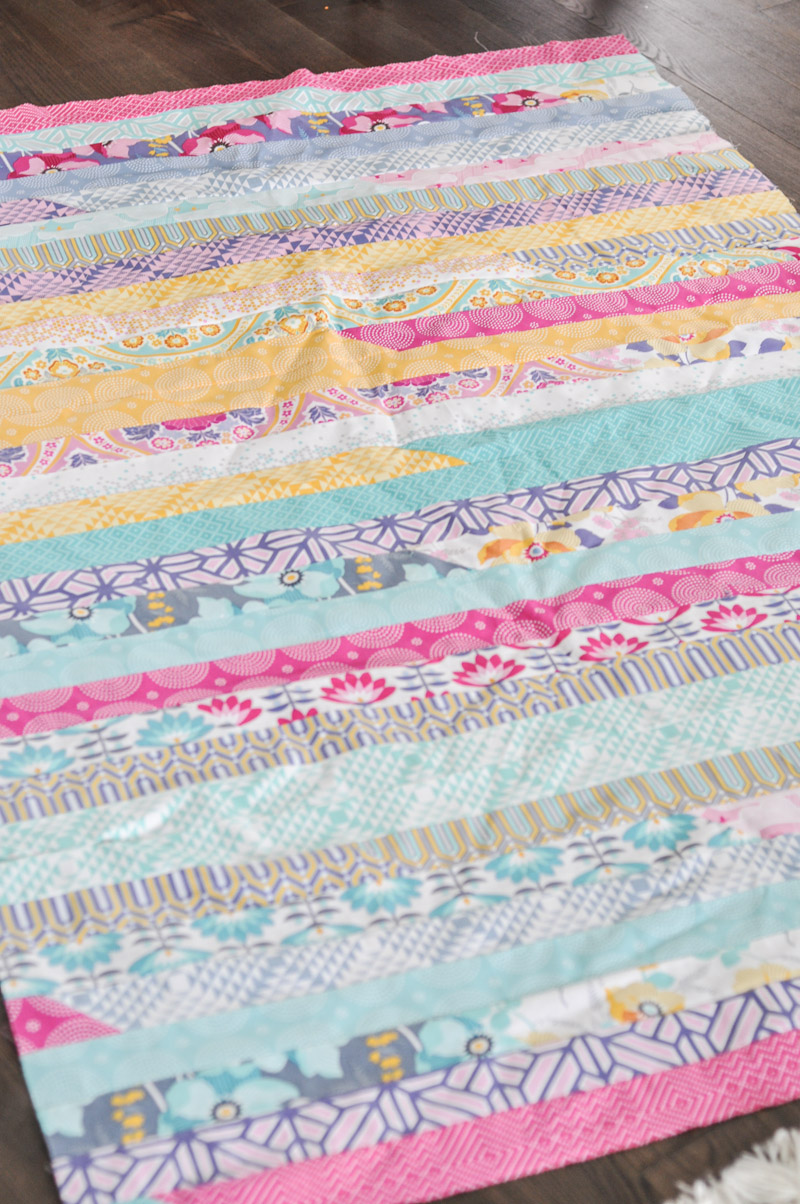 I'll keep you posted when an actual finished project is ready to be shown off, but part of the fun of this whole big learning process is the journey!
(And the fabric-shopping. I won't lie.)