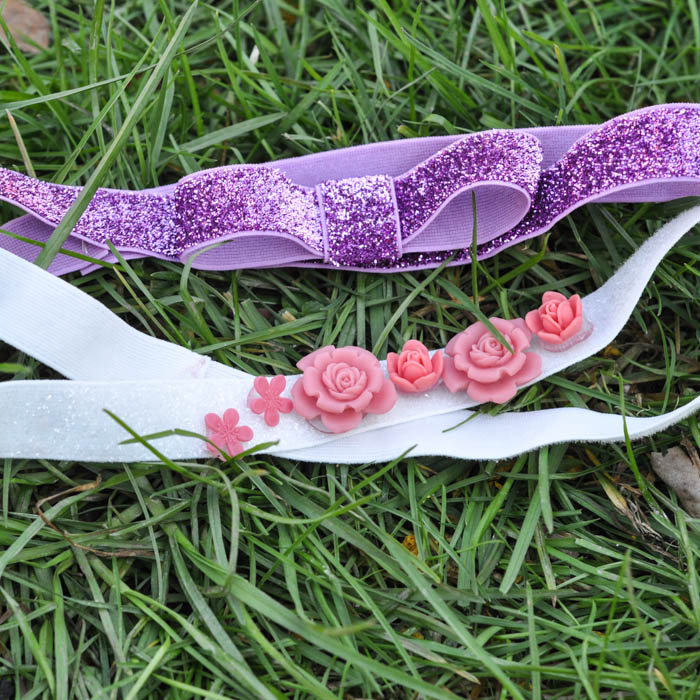 Spring is here – well, not quite in some parts of the country, but we're getting there! – and this means that bright colours, big flowers, and fancy Easter dresses are going to be popping up everywhere!
Today, I am joining 11 other talented bloggers in a showcase of Easter projects. With the generosity of May Arts, we were each provided with some ribbon to work with in order to fashion up some Easter loveliness.
I decided to stay simple. I created little elastic hairbands for my girls to wear.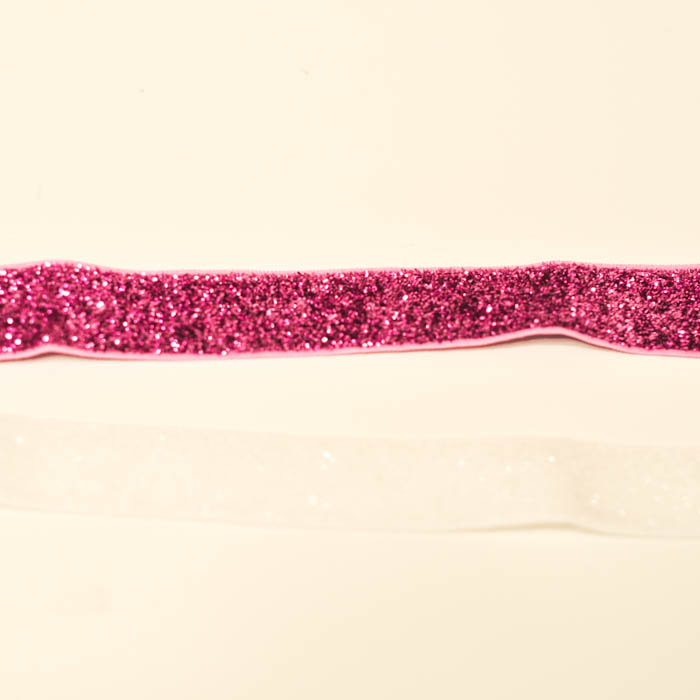 I chose two lengths of glittery elastic ribbon. One purple and one white. I loved how the ribbon was wide and stretchy – a perfect combination for a headband that would stay put, but also wouldn't irritate a little one's head.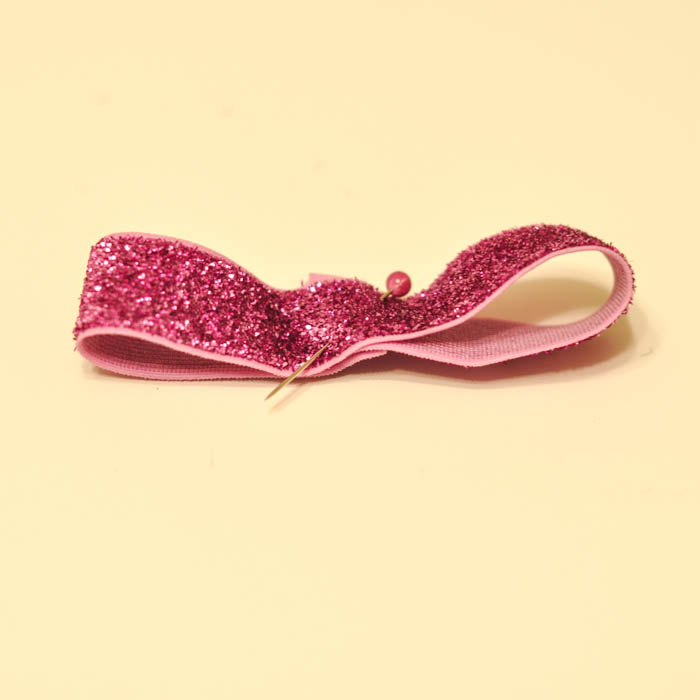 From the purple ribbon, I cut an approximately 6″ long piece. I then folded it so that the two ends met in the middle of the ribbon, to form the beginnings of a bow.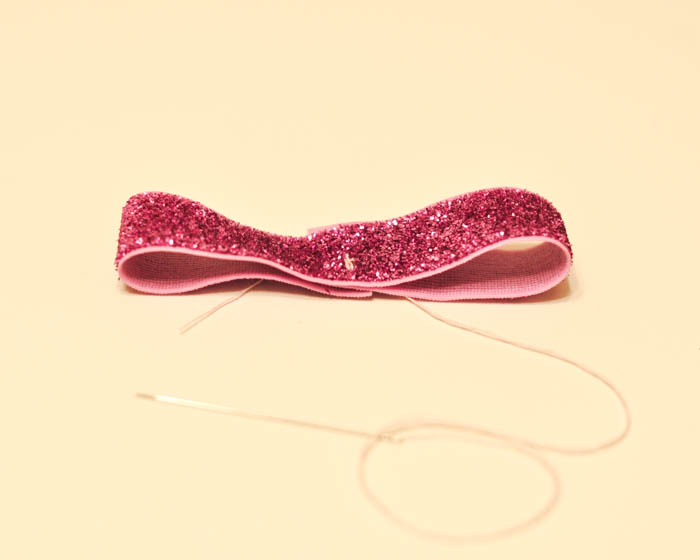 Even a "meh" seamstress like me can handle this. I sewed the the ends to the middle of the ribbon.
You may want to use a coordinating thread, if you're a picky person. Thankfully, I'm not.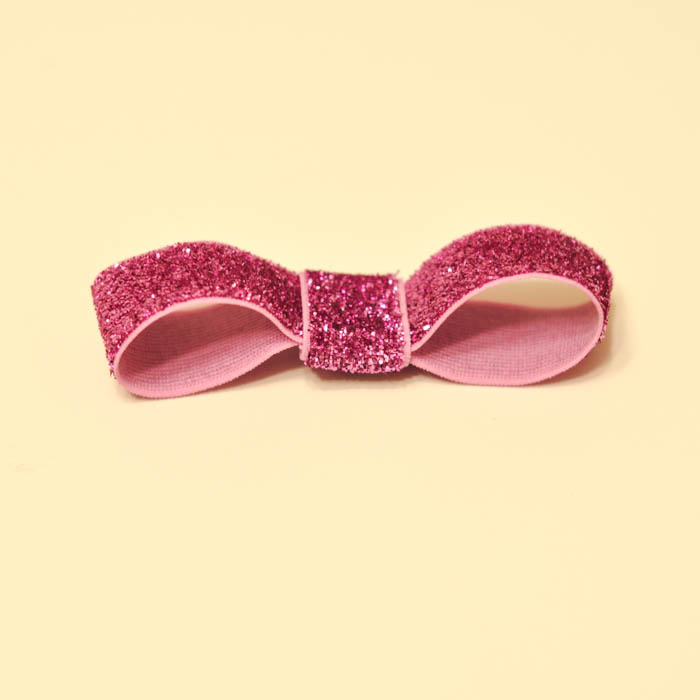 I then cut a two inch section of ribbon and wrapped it around the bow. You can decide how tightly you want it to wrap around your bow and then trim any excess. I sewed this little guy closed around the bow.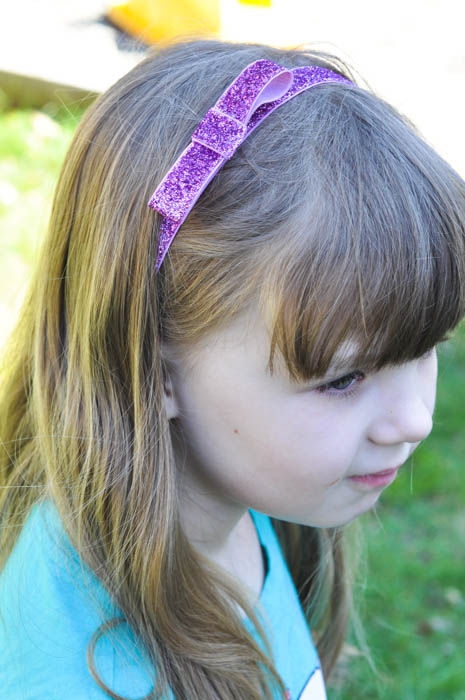 Once your bow has been created, you can sew him onto your ribbon! I opted to sew the ends of the headband together (once I'd measured on a willing preschooler's head), but you could also just tie it in the back. This is a good option if you have multi-sized heads in your house.
We all have giant noggins. I felt comfortable sewing the bands to a certain size.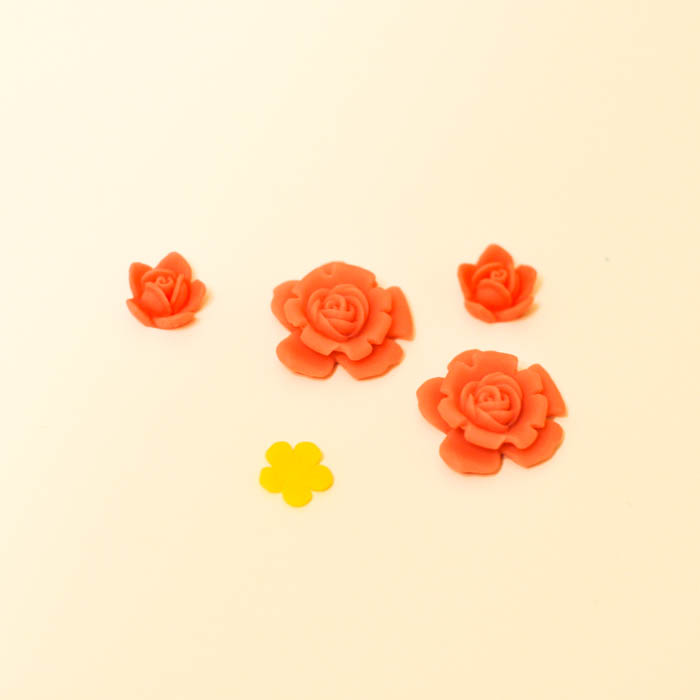 The second headband I made was even simpler than the first, but I love it just the same.
I had some leftover rosette cabochons from a few jewelry making projects. That yellow one somehow wandered into the shot.
He didn't make the cut.
Sorry, buddy.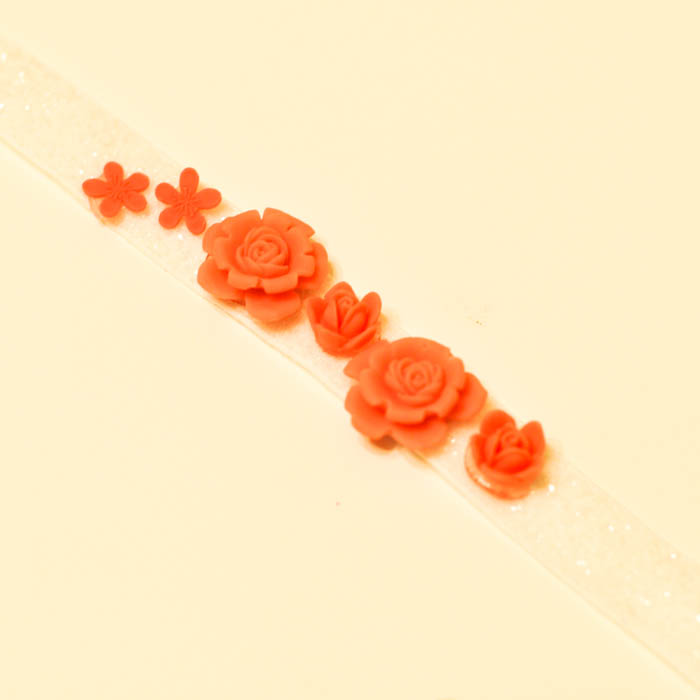 How did I adhere the cabochons to the ribbon?
Glue dots.
I'm not kidding you. I love how rad these things are. Peel 'em, stick 'em, call it done.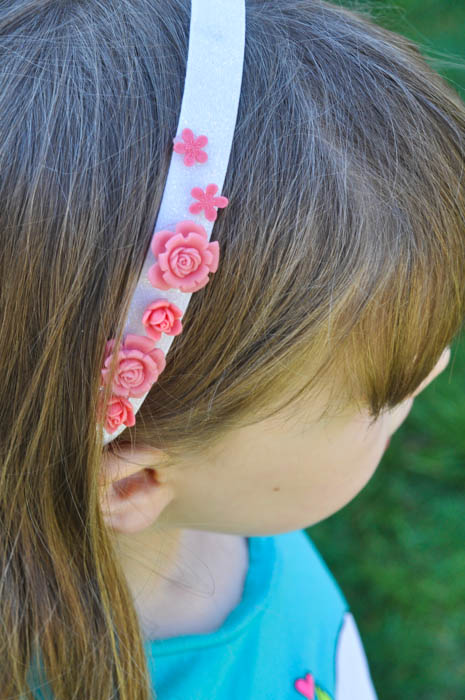 Once they're good and pressed on, these rosettes stayed put. Even during some – somewhat – temperamental hair-modelling sessions.
But didn't the headband turn out so cute?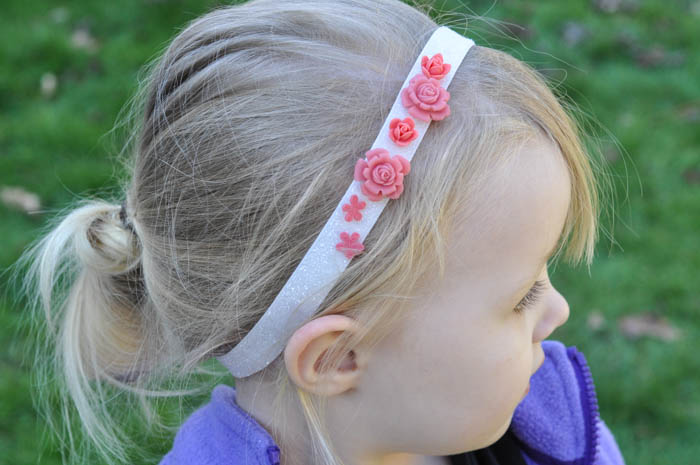 Lucy wanted to model the laid-back version of this headband. Think… yoga… grabbing a Vanilla Frapp from Starbucks with your preschool girlfriends… tossing your hair up after a gruelling day of letters and glueing popsicle sticks.
Obviously I love it.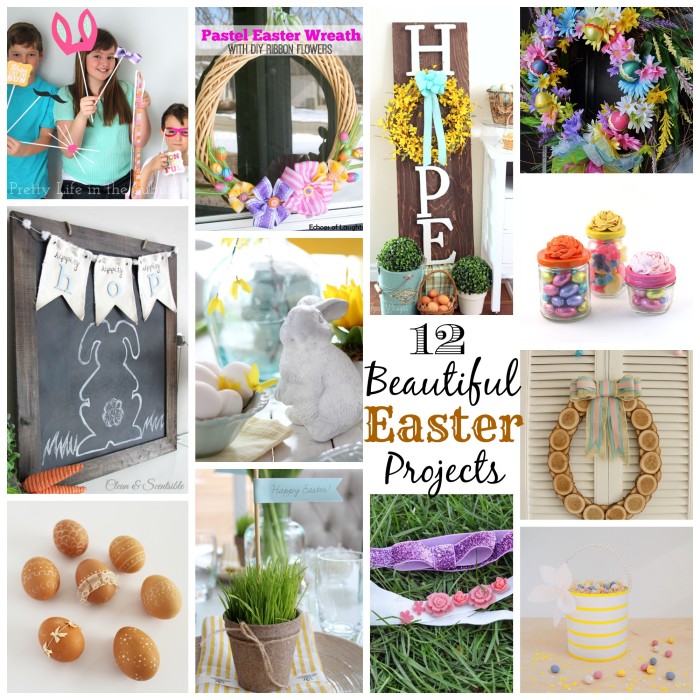 These projects above were created by a group of wonderful bloggers that I am thrilled to call my friends.
Visit their spaces and get inspired! Easter will be here before you know it!
From left to right, they are:
DIY Easter Photo Props by A Pretty Life in the Suburbs
Pastel Easter Wreath with DIY Ribbon Flowers by Echoes of Laughter
Hope Wreath by Fynes Designs
Vibrant Easter Wreath by Time With Thea
Hippity Hop Wall Art by Clean and Scentsible
Pottery Barn Inspired Easter Bunny by Craftberry Bush
Ribbon Rosette Candy Jars by The Sweet Escape
Wood Slice Easter Wreath by The Happy Housie
Decorate Easter Eggs with Paint and Ribbon by The DIY Dreamer
An Easter Tablescape with Peat Pots by Satori Design for Living
Simple and Spring-y Easter Headbands by Suburble
An Upcycled Easter Basket by Northstory