Last Friday, Adrianne and I broadcasted our very first episode of Crafty Hour.
And it was a blast!
Did you miss it? Watch it here:

There was lots of blonde hair, lots of laughs, and a fabulous community that turned out to craft with us!
One of the members of our Crafty Hour community, Kim, shared the gorgeous memory wire bracelet that she made that night: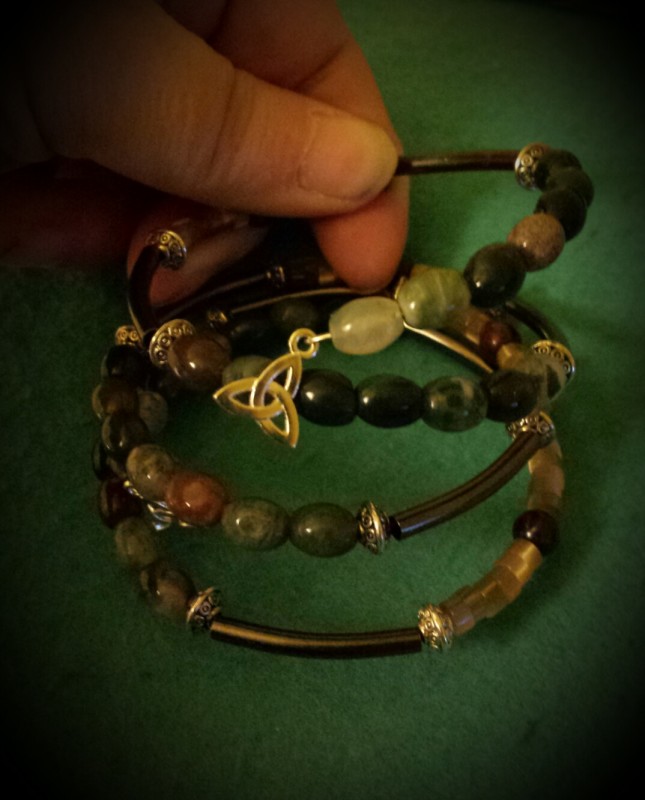 I love the colours! Thank you so much for sharing your work, Kim! We can't wait to see the pictures that come from this upcoming week, because Adrianne is going to teach us all how to arm-knit!
Arm-knitting is a trend that has been sweeping through the crafting community, and Adrianne has mastered it. Being a self-professed yarnie wanna-be, I desperately want to learn how to do this.
And you can too!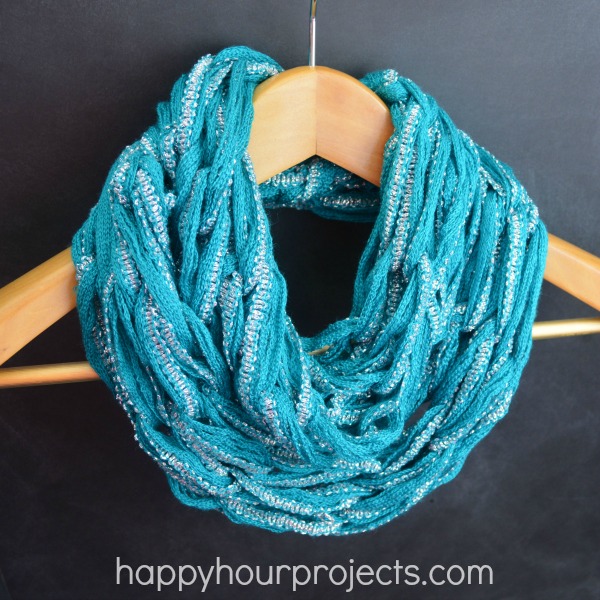 To make an arm-knitted scarf, you will need one skein of chunky yarn especially designed for yarn-making (approximately 35 yards for 18-20 rows of 8 stitches). Adrianne used this yarn in the above scarf: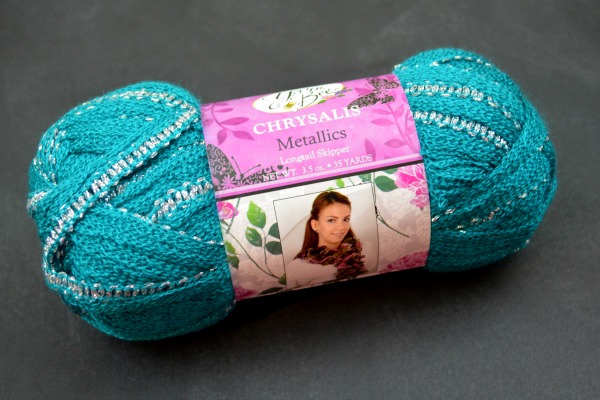 The drink we will be mixing up? To keep with our chilly theme- because let's face it, some of you still have snowflakes coming from the sky despite the fact that the calendar says it's Springtime – we will be mixing up something a bit cool and minty:
The "Girl Guide Cookie"!
Yep. It's going to be a good one.
You will need:
Irish Cream Liqueur (I use Bailey's)
Creme de Cacao
Peppermint Schnapps
Cream
And ice. You will need ice. This is a good drink when cold.
Join us in a week – on Friday, April 11th – when Adrianne and I will be hosting Crafty Hour: Baby, It's (Still) Cold Outside.
And if you haven't already, join our Facebook Group. We'd love to have you join our online crafting community!