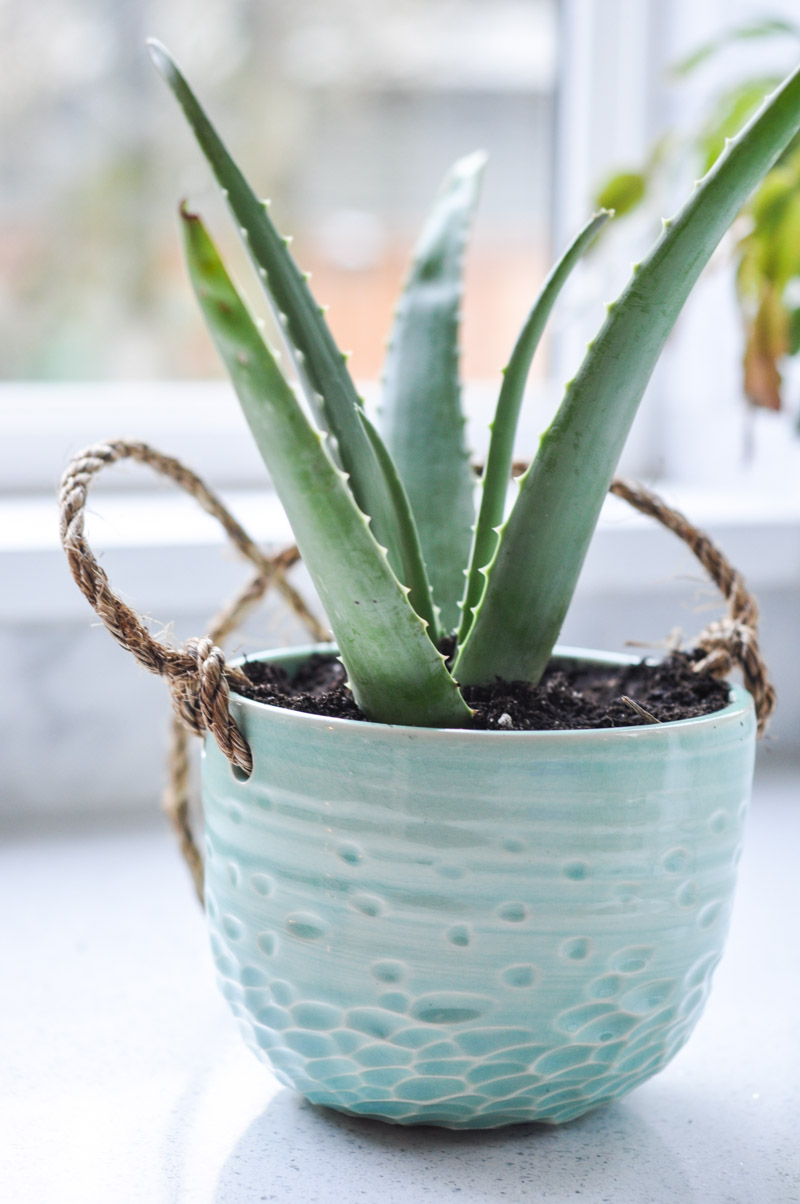 If you follow me on Instagram, you'll recognize this little beauty.
This is the mint carved hanging planter from a company called Unurth – an artisan home decor company started by an creative named Jenn Lamb. It's handmade, and has all sorts of little quirks about it.
I love plants hanging in the window. In fact, I don't know why I didn't jump on the resurgence of the macrame trend… perhaps it was because I knew I'd go overboard?
But when I saw this planter on the pages of Uncommon Goods – a company that I am lucky enough to work with – I knew it would be perfect in my kitchen.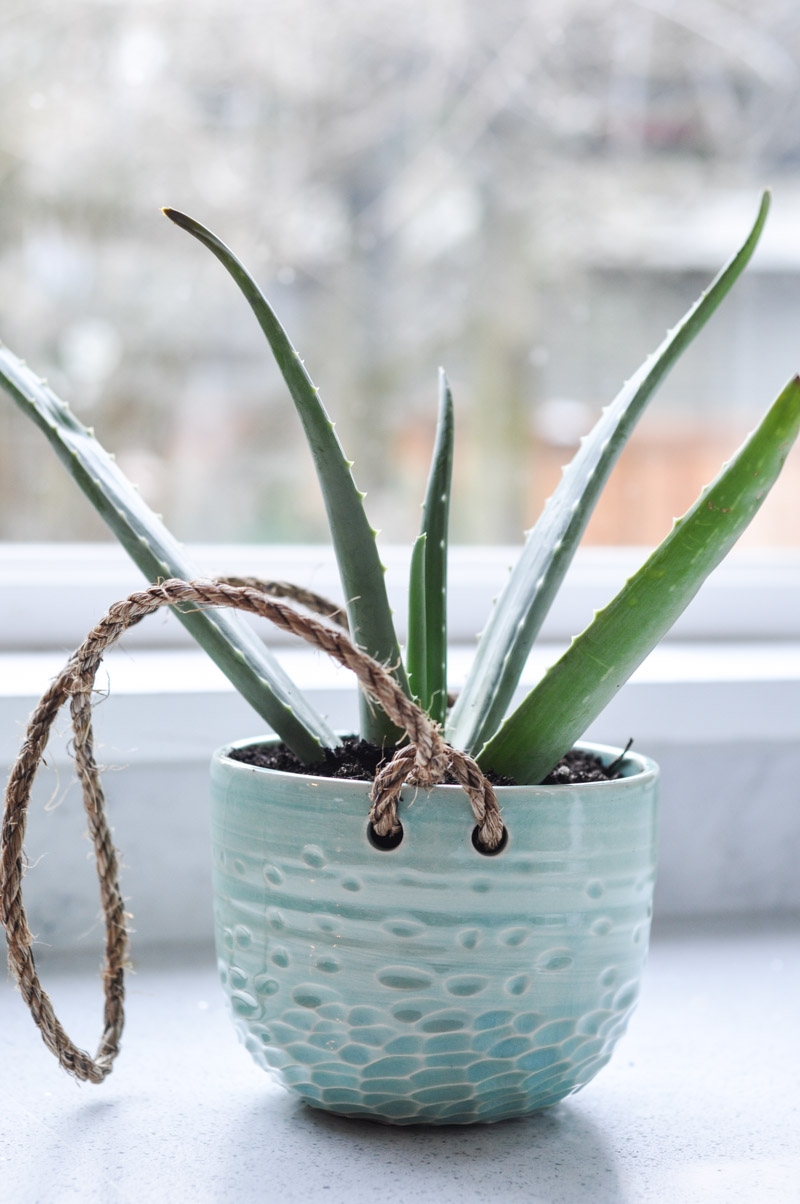 I had asked you all what I should plant in this planter.
My gut had first said herbs. But I have terrible luck with herbs, for some reason. People tell me that they have rosemary that just "grows like a weed, and comes back every year", and I nod my head and say, "Oh, that must be just awful for you. Things wanting to grow without needing constant care and attention…"
But then, someone mentioned an aloe plant. We grew up with an aloe plant in our house – it grew heaps of little spiny legs and seemed to want to burst out of its already-fairly-generous pot. Whenever someone would burn or cut themselves, my mom would break off one of the aloe tentacles and squeeze the aloe onto the injured party.
So, that's what I set off to find. An aloe plant.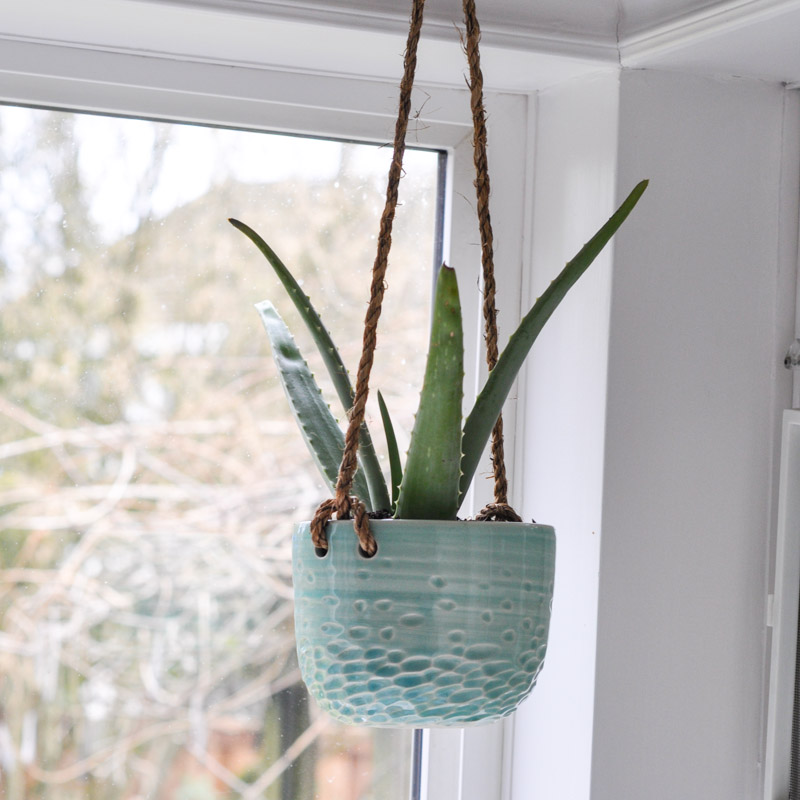 It might look a teensy bit awkward in the pot right now – but that's because it's still an adolescent. It has some growing to do.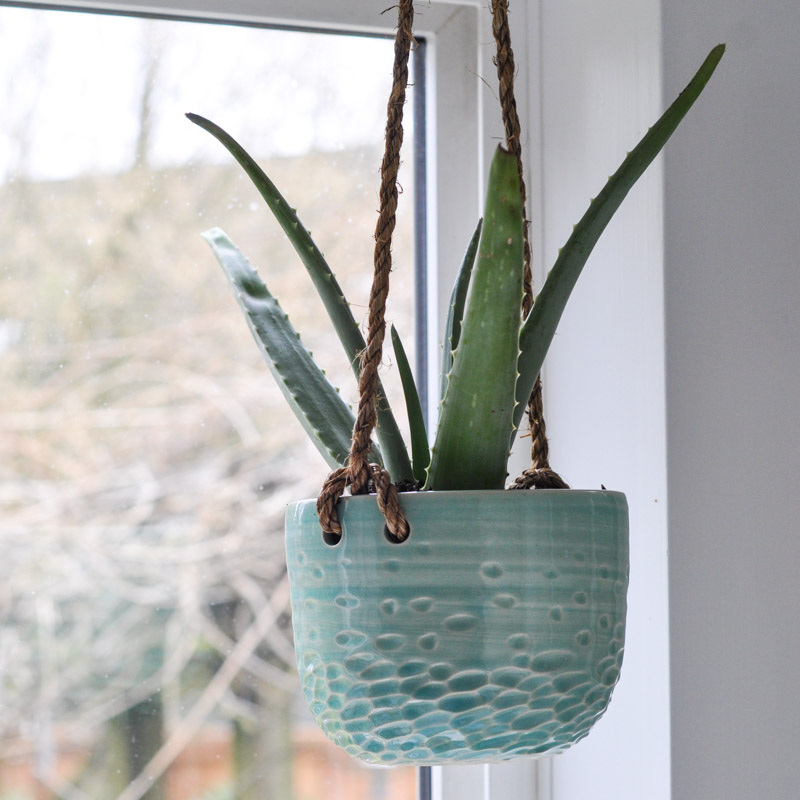 Soon enough, more little arms will grow from the plant, and I'll be snapping off little bits and pieces of it for all of the "owies" that happen in our lives.
Uncommon Goods – a collection of fabulous and unique things, oftentimes sustainable and good-for-the-earth as well! – is offering you the chance to also own one of these fabulous Unurth planters!
Simply hop over to my Instagram, follow @uncommongoods and then repost the image – you'll be entered to win this little beauty! The giveaway runs until 11:59pm next Wednesday night (February 3rd, 2016).
Maybe you could grow herbs in it.
And then tell me your green-thumb secret.
If you're looking for that perfect something to add to your – or a friends' – space, check out Uncommon Goods – they have personalized gifts, pillows and blankets, home decor, as well as amazing art!