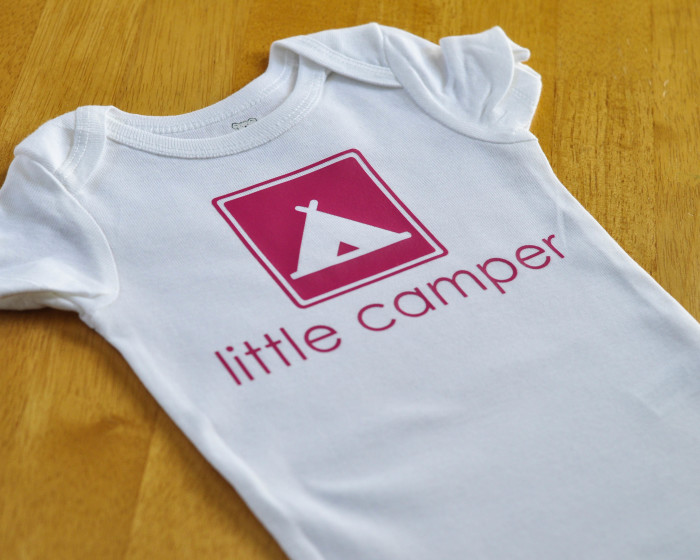 One of the best parts of having a cache of crafty goodness piled up in heaps of randomness at my disposal, is being able to create little gifts for the people in my life.
Our friends from university – one of the first couples that Mr. Suburble and I ever double-dated with – have just had a baby.
A wee little girl.
And she's very lucky to have parents that are outdoorsy and do things like go on hikes and camp in tents.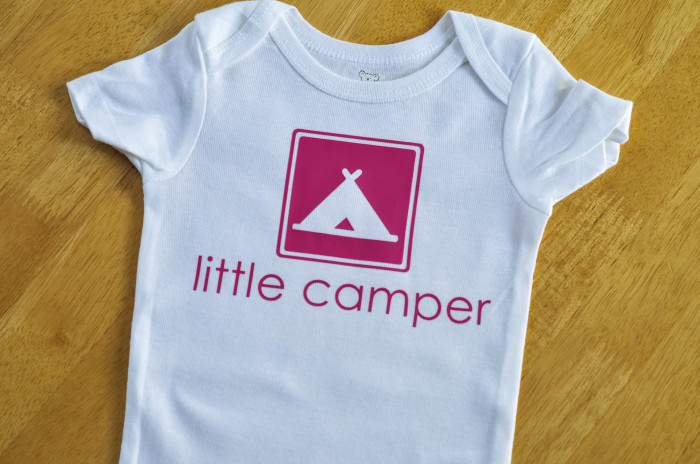 Using my Silhouette Cameo, I cut out a "little camper" graphic to apply to a onesie. You can get the tent graphic here.
I kind of want one for myself.
But "Big Camper?"
Hmmm…. maybe not.