I love a good loot bag. Really, who doesn't?
I will admit that I do get a small rush of satisfaction when I hand a child a goody bag and they exclaim, "WOW!" upon seeing it.
It's that last burst of the coveted Birthday Party High. (And if you think I sound crazy… well… you're probably right.)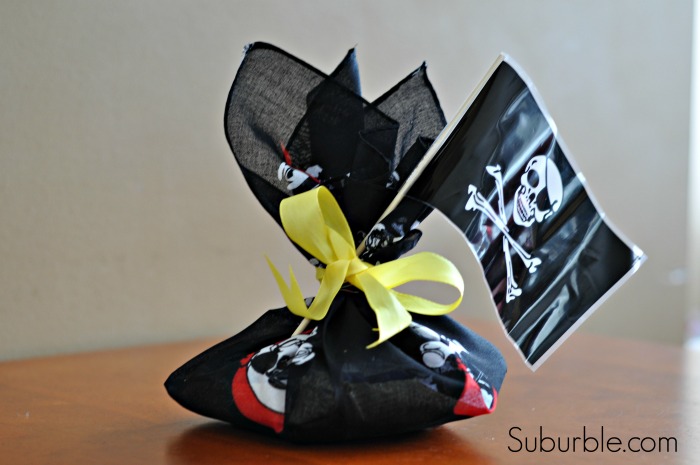 I saw bandana goody bags on Amy's blog, One Artsy Mama, and knew that I had to go ahead and copy them. It was just too adorable and perfect!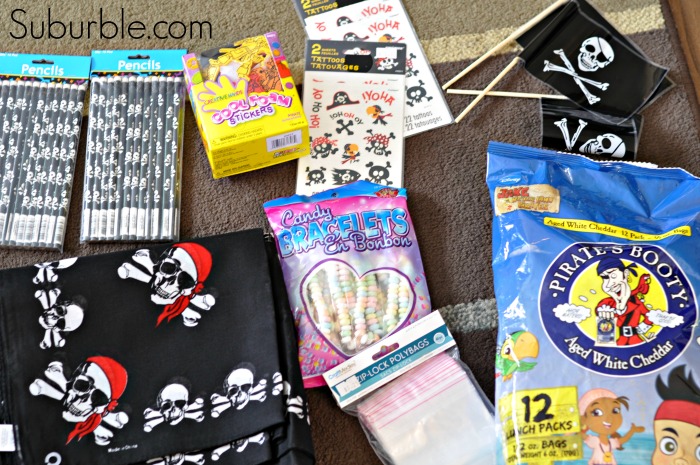 First we had to gather our "loot"!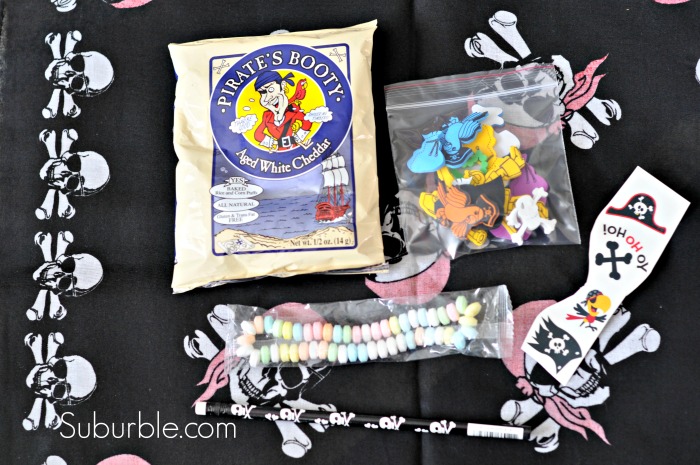 The girls had so much fun picking out the pirate treasures to be placed in each bandana. We decided to go with pirate pencils, tattoos, candy necklaces, pirate stickers (put in little plastic bags), and snack-sized bags of Pirate's Booty.
I love Pirate's Booty. Soooo gooooood…..
We found each bandana at the party store; they were very reasonably priced.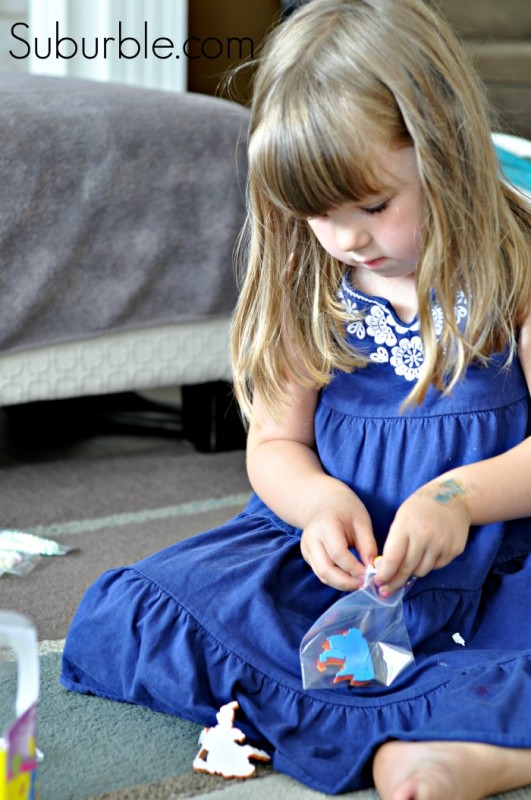 The Junior Party Planner did most of the loot bag assembly. She carefully counted stickers and placed them in bags.
She arranged the "loot" just so.
Lucy jumped around excitedly until she realized that the candy necklaces were for the party. Then she mostly pouted.
Fair enough. I thought that the candy necklaces were the best part, too!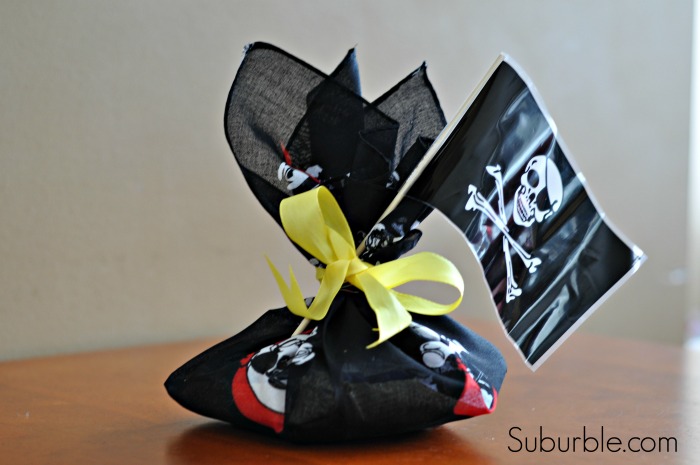 The bandanas were gathered up around the loot, and then secured with an elastic. I then tied pieces of ribbon (from my scrap bin) around the elastic.
Lila finished the look by tucking a tiny pirate flag into the ribbon. It's the piece de resistance, I think. Don't you?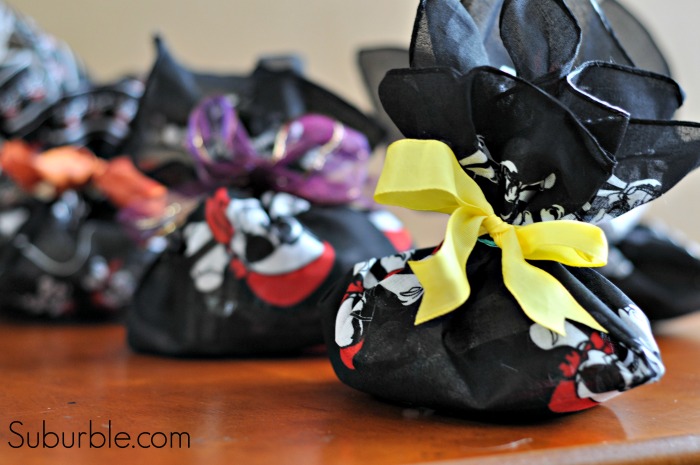 Actually, Lila didn't think so, so she insisted that we snap pictures of both flag and no-flag goody bags.
They were a hit at the party! Kids happily grabbed their pirate-themed favours (along with their treasure chest crafts) and bounced out the door with their parents in tow. It was a lovely party.
And we didn't have to make anyone walk the plank!
Come back tomorrow for the Ultimate Pirate Party Round-Up! It's full of Peg-Legged Inspiration!