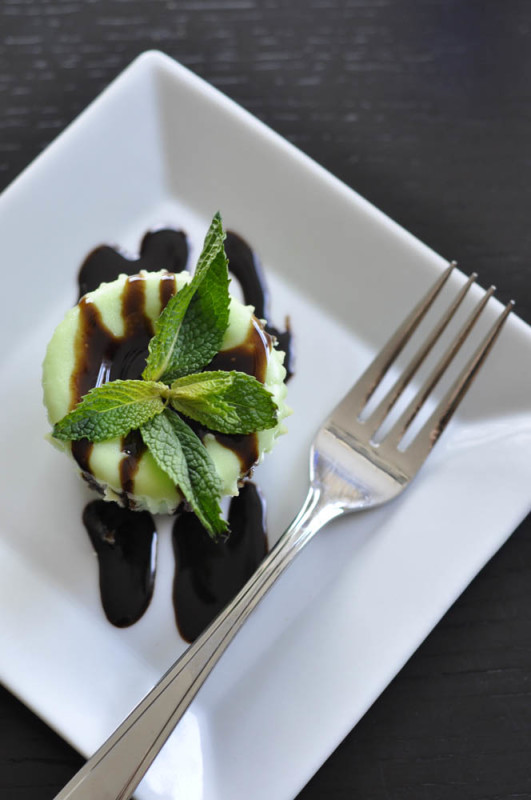 I love a quick and easy dessert! I will admit – I have a wicked sweet tooth. I would gladly miss the meal in exchange for the dessert.
Especially if chocolate is involved…
These mini cheesecakes are surprisingly easy, and they're tasty to boot! If you love chocolate and mint like I do, you'll love this delicious little treat.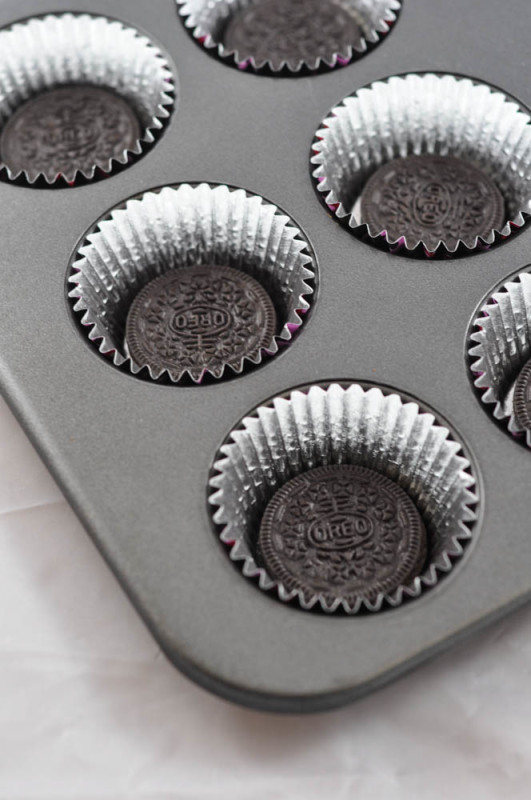 Part of the secret is using Oreo cookies as the crust. I saw this in the original mini cheesecake recipe on Philadelphia and thought, "This is genius! A no-bake crust!"
Mini Chocolate Mint Cheesecakes
2014-06-08 21:28:19
Ingredients
2 bricks of plain Philadelphia Cream Cheese - softened
12 Oreo Cookies
1/2 cup sugar
2 eggs
1 tsp Mint Extract
4-5 drops green food colouring
Crumbled Oreo Cookies or Melted Chocolate (for topping the cheesecakes)
Instructions
Preheat the oven to 350 degrees
Put an oreo cookie into lined muffin tins
Mix cream cheese and sugar until blended
Add mint extract and food colouring and stir
Add one egg at a time and mix just until combined - do not overmix!
Add cream cheese mixture to each muffin cup on top of each Oreo
Bake in oven for 20 minutes or until set
Remove cheesecakes and let cool
Place cheesecakes into fridge for at least 3 hours
Serve either in the muffin cup or remove and plate - sprinkle with Oreo crumbs of melted milk chocolate
Notes
Be careful when mixing the eggs into the cream cheese. Any extra air in the mixture will cause the cheese cake to puff up - and then deflate - when cooling.
Suburble https://www.suburble.com/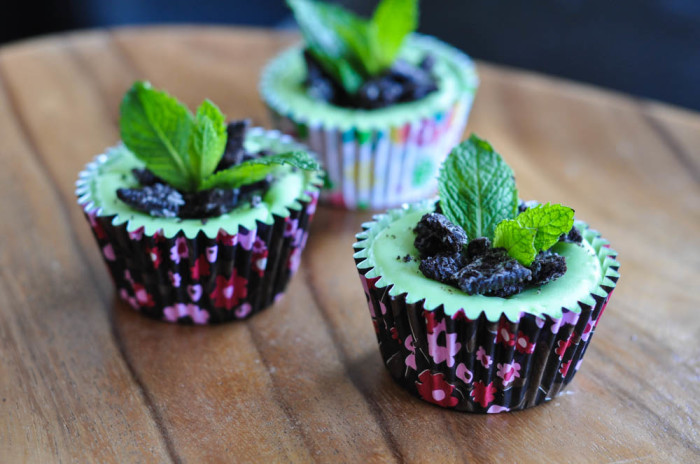 There are two ways to serve these cheesecakes. If you're taking them to a party or barbecue, you can leave them in the muffin liners and top with crushed Oreos and mint sprigs. They're easy to carry around and eat while standing.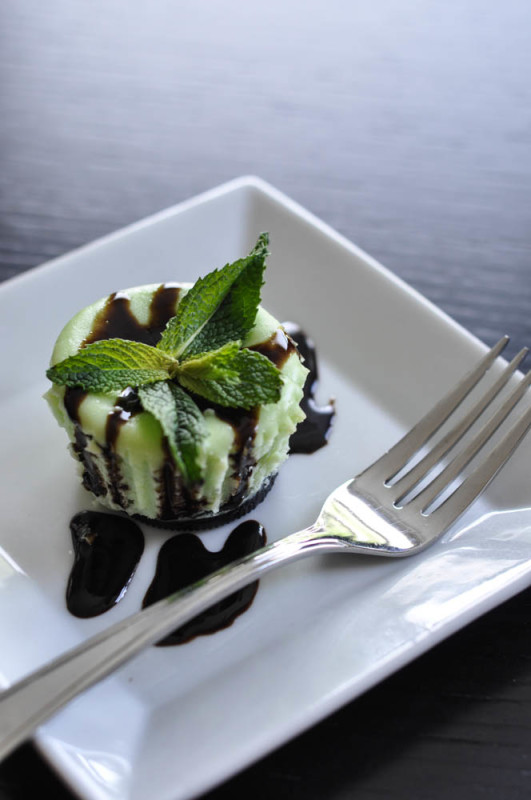 But if you're eating at the table, the cheesecakes are easily removed from their muffin liners, and can be plated with a drizzle of melted chocolate.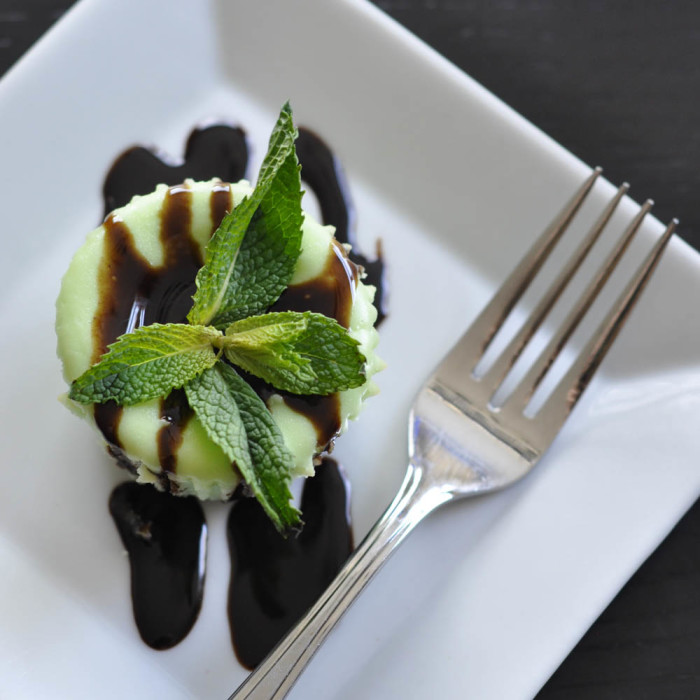 "We don't need no stinkin' Springform pan…."
Easily plated, garnished, and ready to cap off the evening.
If you have a winning cheesecake recipe, now is the time to share it! Philadelphia Cream Cheese is on the hunt for the Philadelphia Cheesecake of the Year – and there are lots of great prizes to be won!
The first 250 eligible entrants will get receive a free brick of Philadelphia Cream Creese.
5 Finalists will be flown to Toronto to compete in a Cheesecake of the Year Bake-off at the Kraft Kitchens.
The winning home chef will win $5000, be featured in a national print campaign, and the ability to say, "I made the 2014 Cheesecake of the Year!"
To enter, head to Philadelphia Canada and submit your recipe and a picture of your gorgeous cheesecake. A panel of Kraft judges will chose the winner based on a select criteria. The contest ends at 6pm EST on June 16th, 2014.
To see full contest details, rules, terms and conditions, visit the Philly Canada website here.
But before that, tell me… I'm not the only dessert-addict, right? Are you someone who craves a bit of sweet after your savoury?
This post was brought to you by Kraft Canada via sheblogs. The opinions expressed herein are those of the author and are not indicative of the opinions or positions of Kraft Canada.