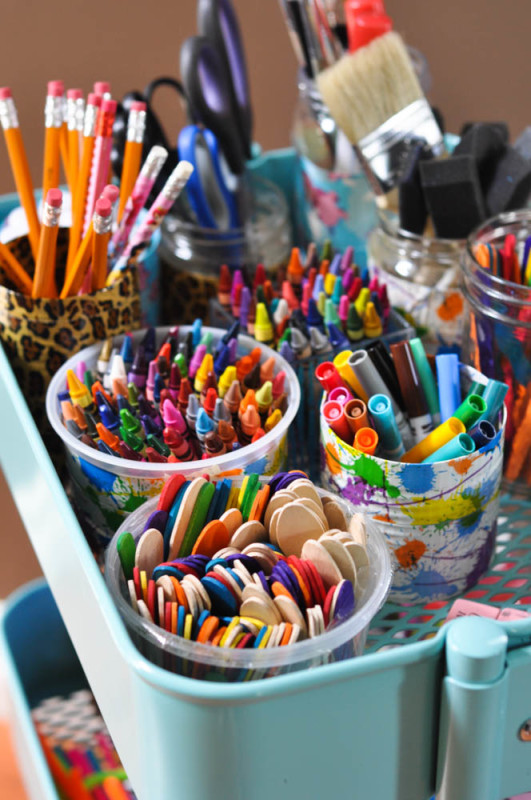 It was a couple of months ago that I walked into my friend, Callista's house, and I noticed the Ikea Raskog cart near her dining room table. I'd seen this cart before – in the store and in numerous posts written by organized bloggers – and had always wanted to have one.
But without a pantry to tuck it away, I didn't see past its description as a 'kitchen cart'. Until I saw what Callista had done.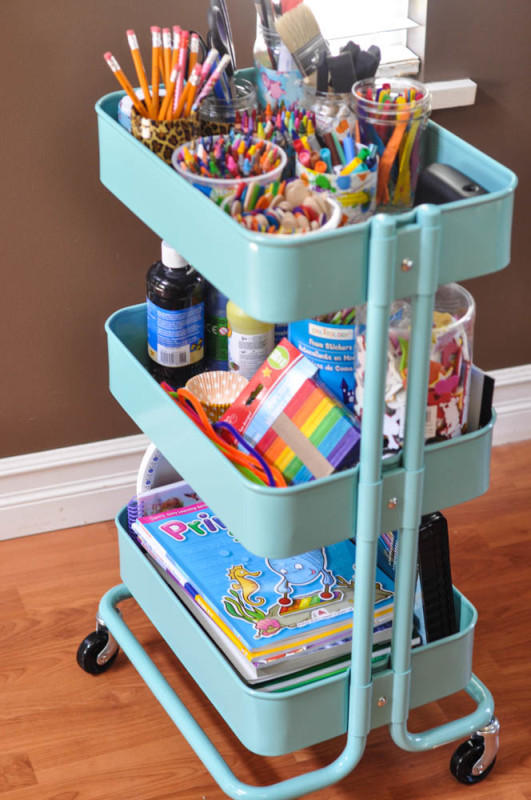 She had created an art cart for her kidlets. Crayons, pencils, glue and craft supplies filled the shelves. The kids helped themselves to the easily-accessible materials, and got to creating right away.
I was completely inspired. This is genius! The supplies can be rolled away when they aren't being used, but when they are out – the world is the kids' oyster. Glue, scissors, pipe cleaners and paper… it's all there.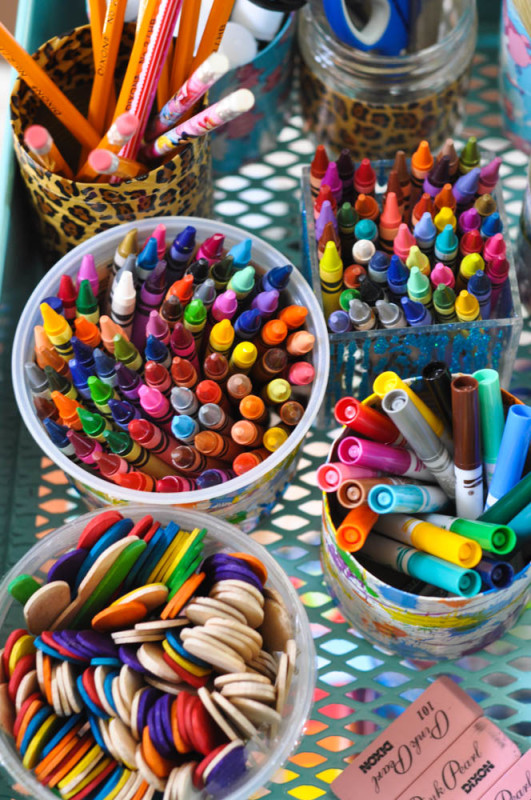 I bought the cart the next time I strolled the wide aisles of Ikea. This art cart had to come and live at our house too.
Cal and I talked about upcycling containers for craft storage, and she mentioned that she'd like to use tin cans. But there were those sharp edges… and little hands… and how could that work?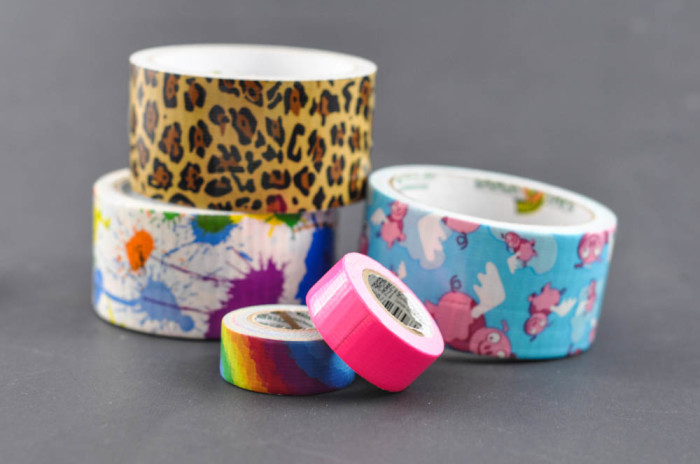 Enter Duck Tape.
At our recent West Coast Creative event, one of our sponsors was Duck Tape. And yes, while you can still get the silver and brown varieties of this fix-all tape, it's recently fancied itself up. But still has the same super-sticky power.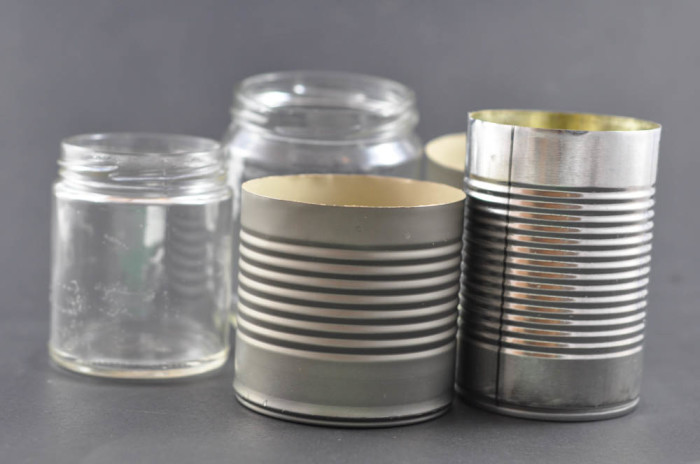 I gathered supplies from my recycling bin.
I joked with friends that if I ever write a crafting book, it will be called, "Crafting with Garbage".
I'm medium-serious about that, actually.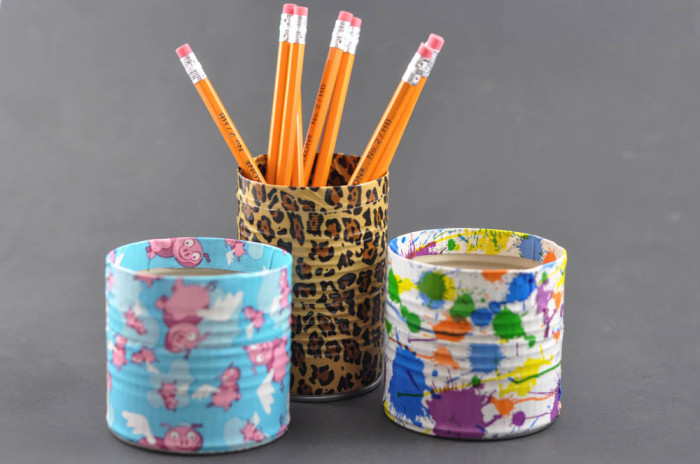 And look what the Duck Tape did! It gussied up those tin cans AND covered the sharp rim around the top.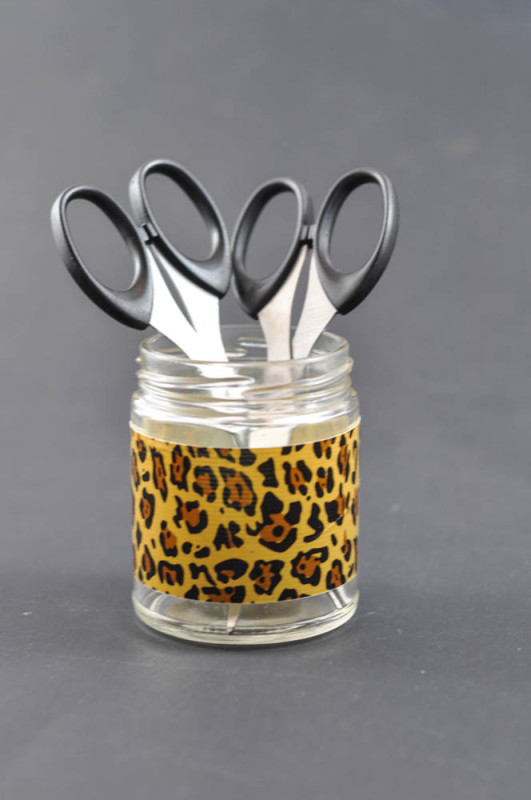 As I wrapped this leopard tape around an old salsa jar, Lila said, "Auntie Jessie would LOVE this one!"
Hear that, Jess? Let us know if you need some fancy jars for your makeup brushes!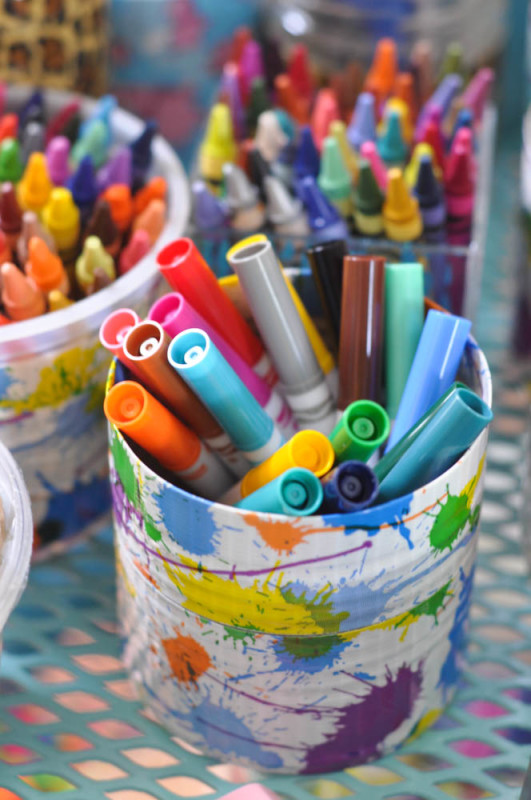 The tins are the perfect size for markers and crayons and glue sticks.
Not to be confused with white glue. I am lenient with craft supplies, but I can only imagine what white glue does to carpet.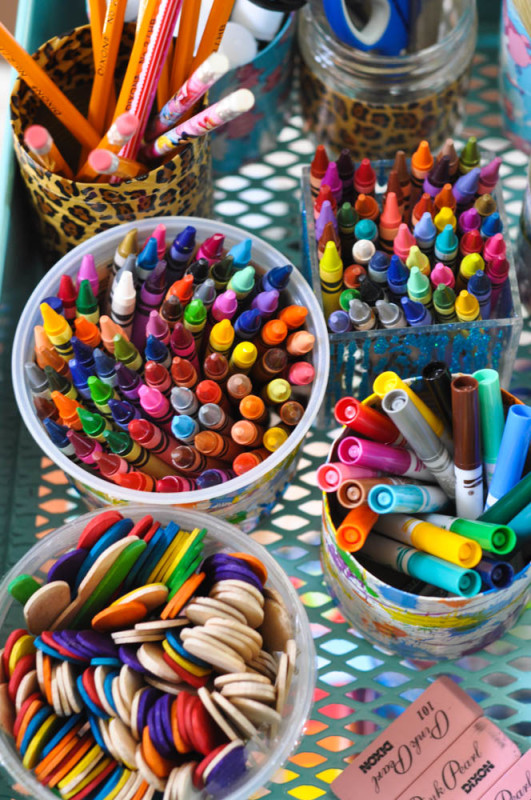 And now the girls have their art supplies at their fingertips.
Lila has repeatedly thanked me for her art cart.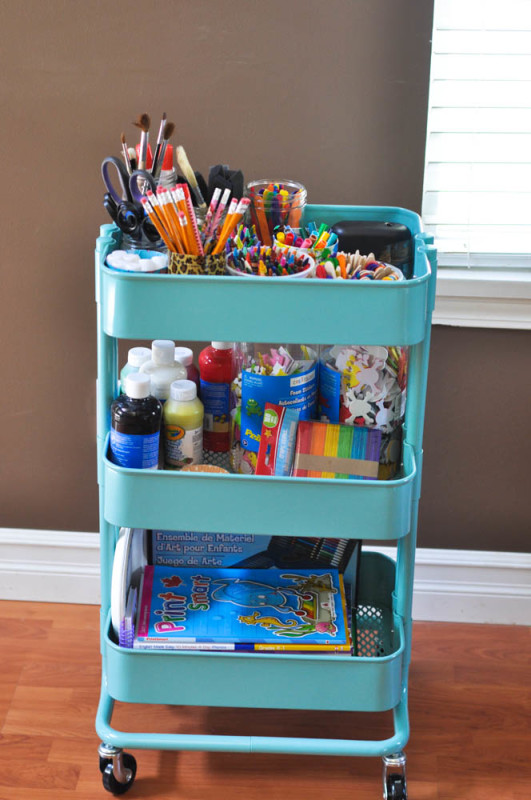 And I don't blame her.
I've put out big-girl scissors.
I'm either creating independent children… or there will be a post later this month about pixie haircuts.