It's a pretty well known fact that my kids are afraid of most attractions. Especially attractions that are designed for kids.
No giant mouse is going to shake Lila or Lucy's hand without them showing the whites of their eyes.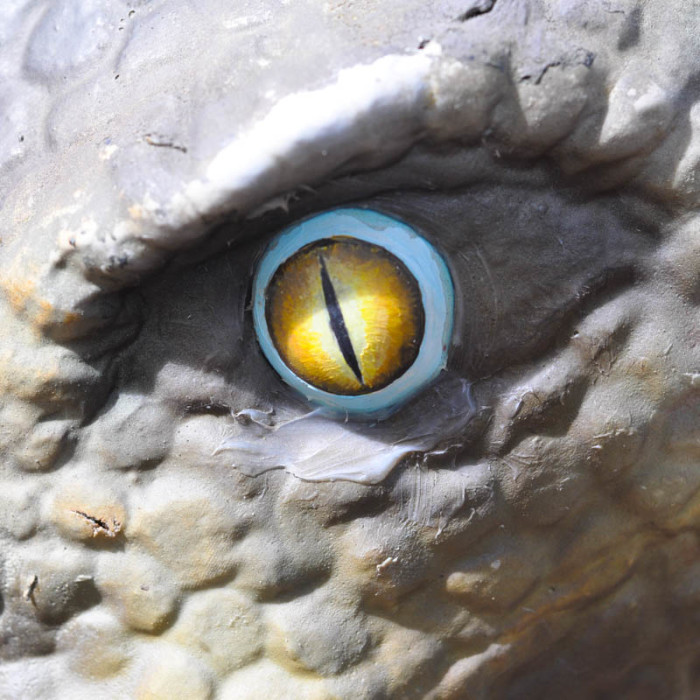 So when I asked the girls if they'd like to visit Dinotown for a day, I was surprised at their reaction. They wanted to go!
They gnashed their teeth and growled at each other like proper little dinosaurs. They asked me 49,528 questions about what would be at the park. Would there be food? Were the dinosaurs real?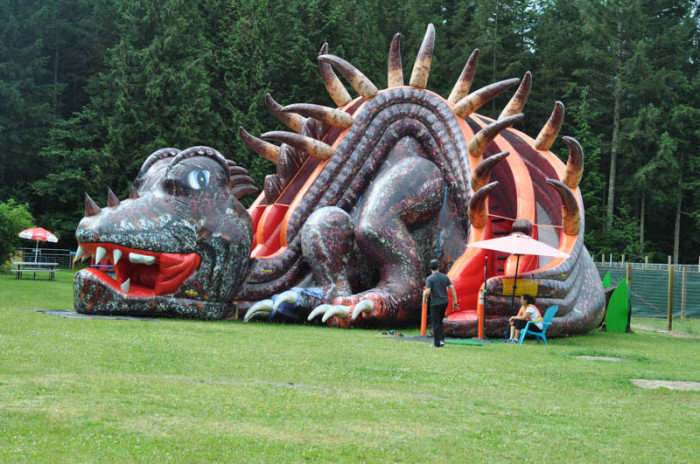 They weren't real… but they made the girls stop in their tracks…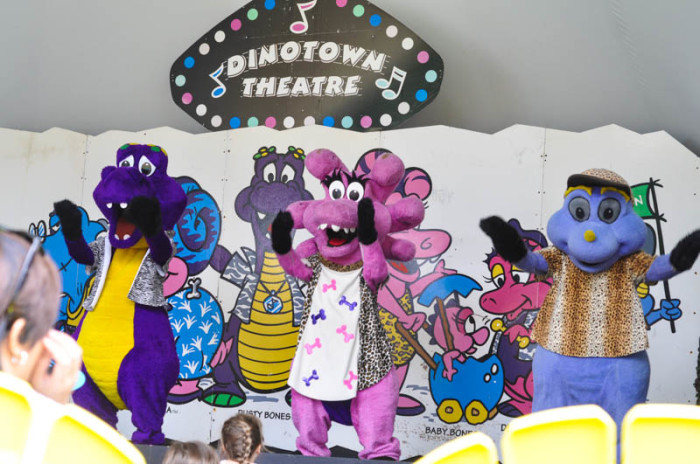 … until these guys came out.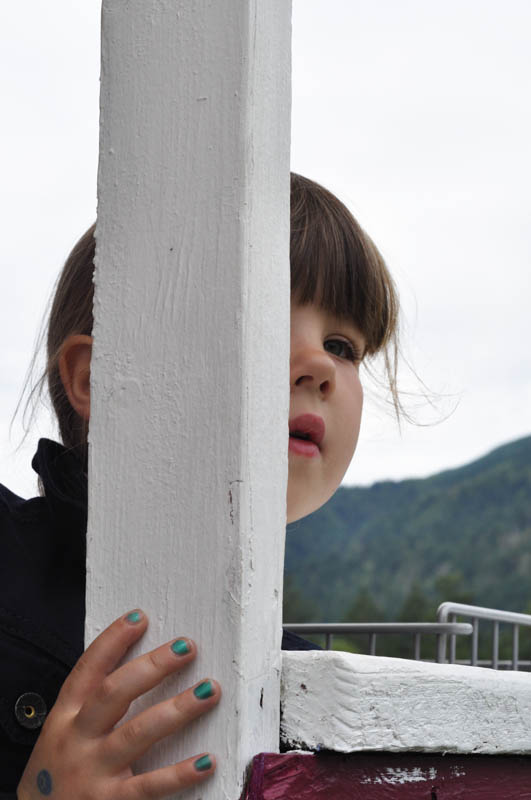 Lila cautiously watched the dinosaurs sing and dance on stage. She was adamant that she not meet them, but she quietly watched their concert.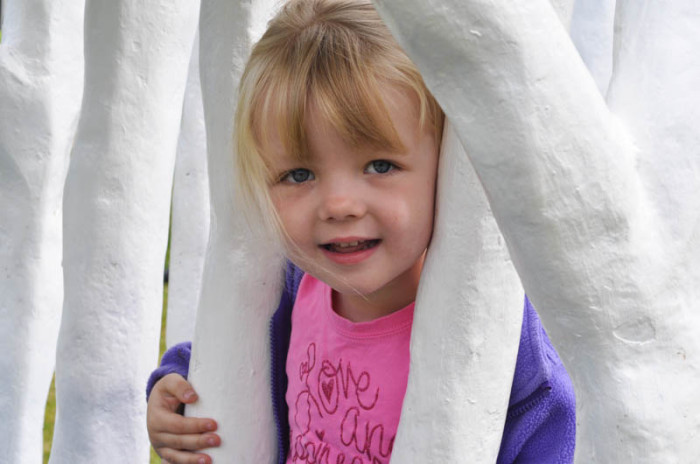 Lucy was less daunted by the dinosaurs, and more inclined to play. She climbed up ladders, slid down slides and bounced in castles, all while Lila cautiously played behind her.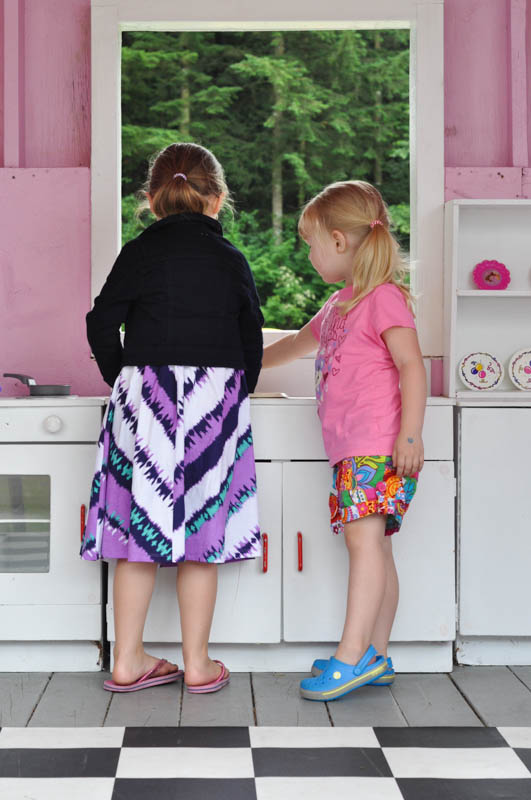 And then we stumbled onto the playhouses.
You guys know that we can't resist a good playhouse. And in this case, it was fully kitted out with a kitchen, ironing board, checkerboard floors, and the most exciting part…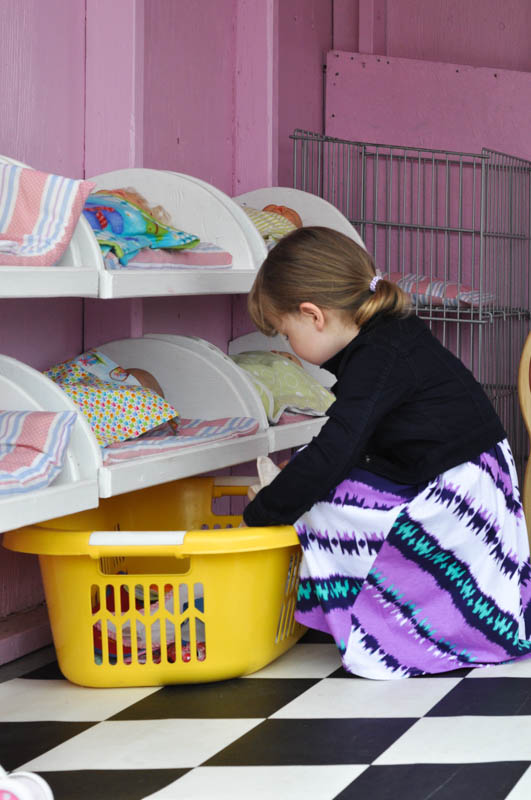 … a nursery.
The girls played in this house – making dinner, setting the table and tending to babies – for close to half an hour. Then we started wandering…. and realized that there was a village waiting for us.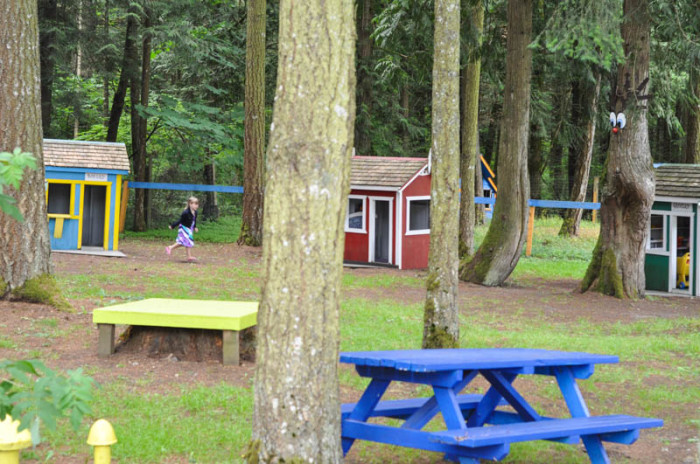 A playhouse town, nestled in the corner of Dinotown, soon became the girls' favourite part of the whole park. They ran from door to door, pretending to be shopkeepers, postmen and bakers. Little cement toadstools dotted the ground, and my girls were swept away with the potential for imagination.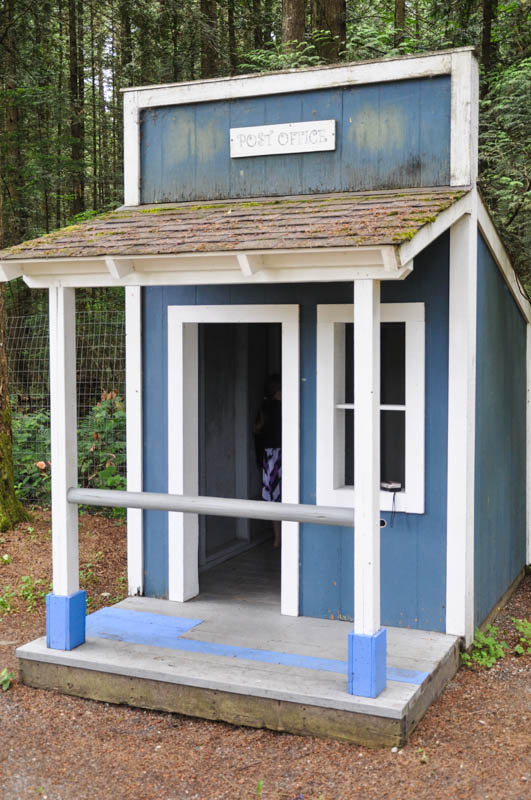 This one was my favourite. The post office was just too cute. It had a little space for sorting mail, and laminated letters for slipping into the mail slot.
Lucy spent most of her time playing postmaster here.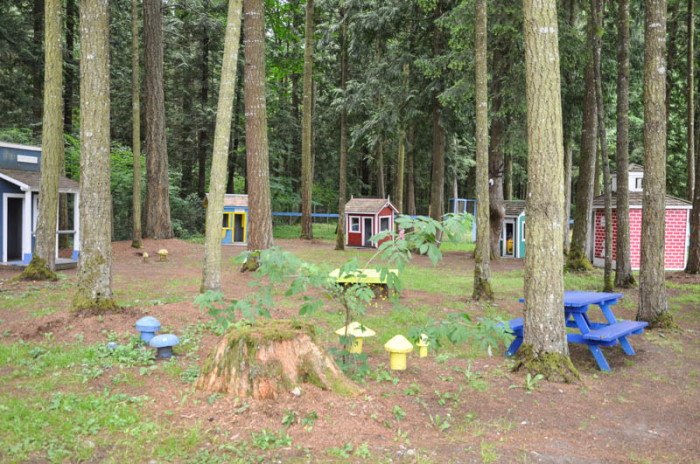 We played here until it was time to go home. I furiously wrote down some ideas – and imagined a possibility of us having our own village of playhouses in our backyard. But until Mr. Suburble lets his guard down for a few minutes and agrees to let me go on a playhouse building spree (hey, could happen!), we'll just have to come back another day and frolic in this little town.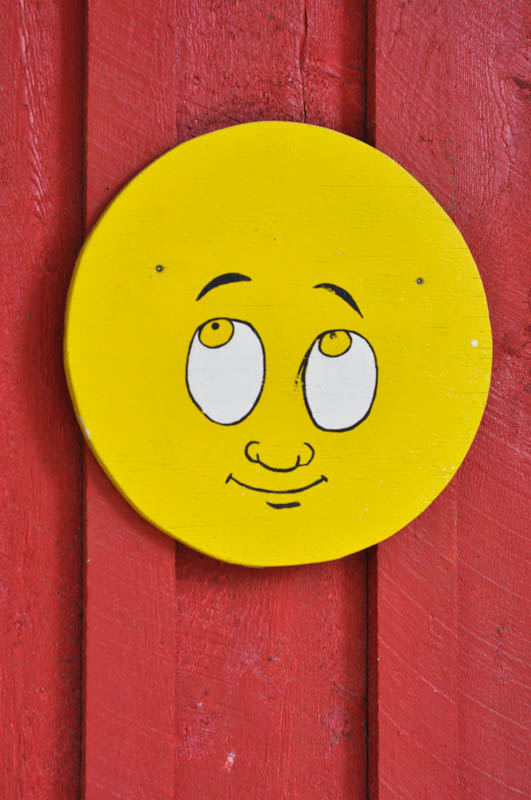 And if you're a Lower Mainland resident – or are going to be visiting there this summer – you can frolic in Dino Town too! I have a family pass for four to give away to Dinotown Funland in Cultus Lake, BC. It's open every day this summer until September 1st.
I'm sure your kiddos will love all of the dinosaurs – or if they're like mine – they'll duck in and out of playhouses for most of the day! It was such a fun day!
Enter to win a family pass (two adults and two children) to the park this year! Enter via the Rafflecopter below. Good luck!