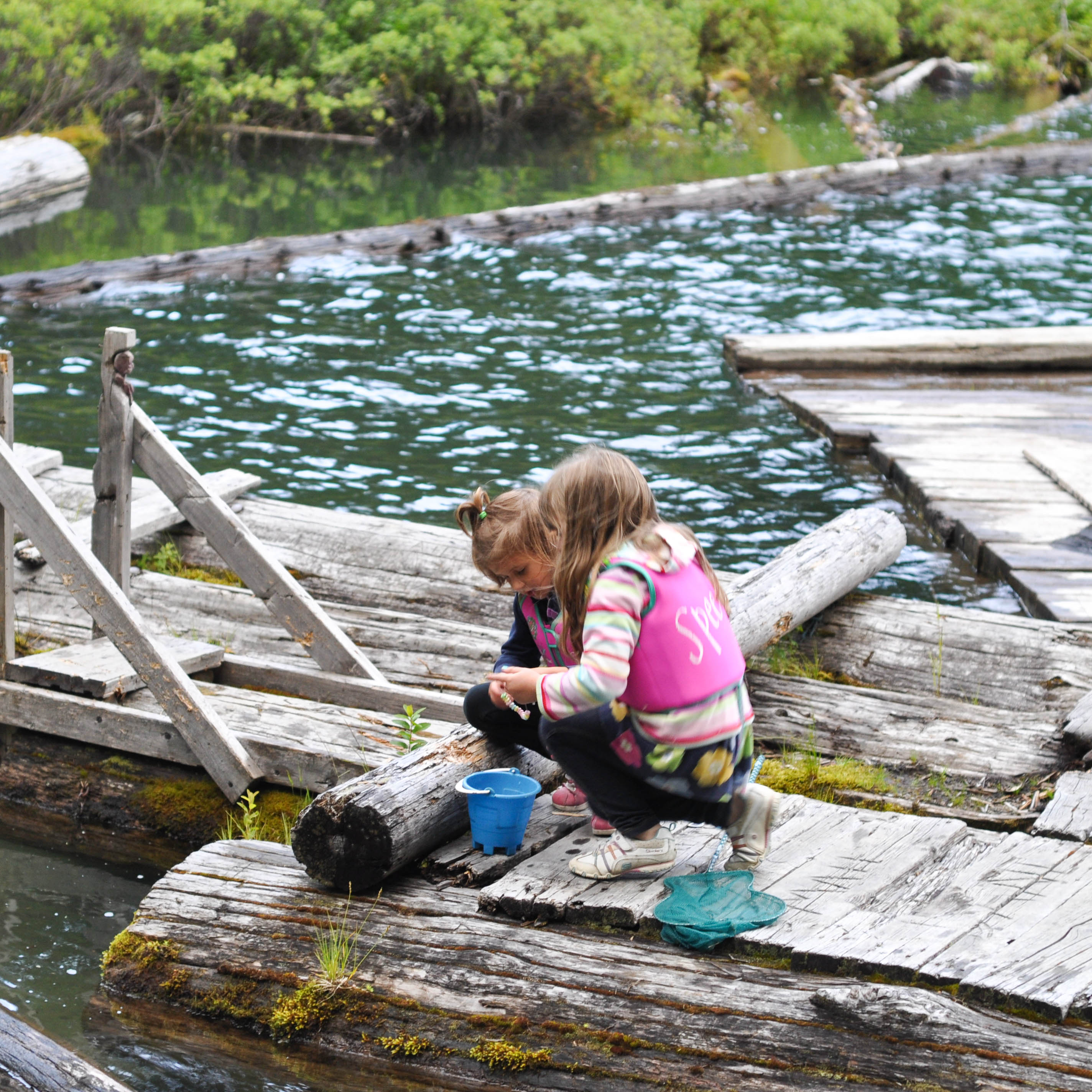 They're trying to feed a little fish some power bait. He didn't eat it.
Those who know me, know I like to "glamp".
I like power. I like running water. I like little private campgrounds that have camp shops full of treats and ice cream bars and extension cords.
But our friends have a nice spot off of the beaten path. It's actually UP a beaten path, past a big pile of rocks, some trees and the highway, around the corner and in a site that's been cleared out with a machine.
We spent the weekend there. And it was wonderful.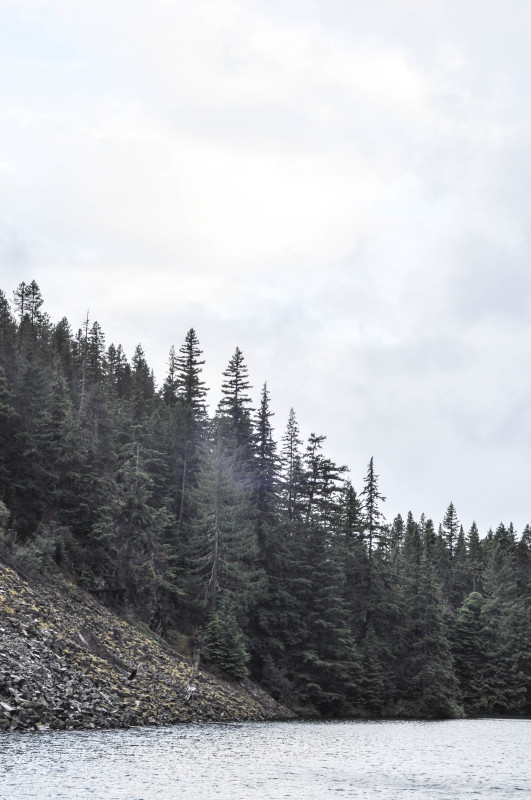 Granted, we also had generators.
That's still "real" camping, no?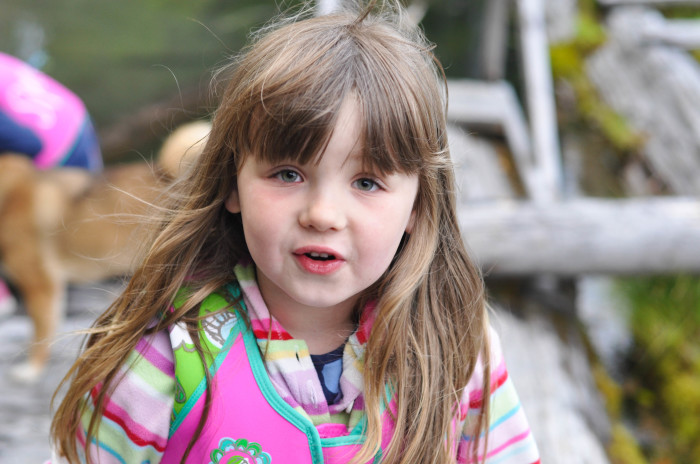 The hardest part of most journeys with our girls is in the "getting there". We traveled about two and a half hours north with our trailer. The girls were content to look out the truck windows.
For about ten minutes.
A new thing that Lila has recently discovered is the phrase, "Are we there yet?"
I blame television for this development. She will ask, usually during a very stressful time (like merging onto a highway or navigating a big box store parking lot), "Are we thhhhhheeeere yet?"
Nails on a chalkboard is sweet classical music compared to that phrase.
I usually keep an arsenal of distractions by my feet – chucking back colouring books, bottles of water, Kinder Eggs (gotta love being a KinderMom) and various other bits and bobs that I've packed along.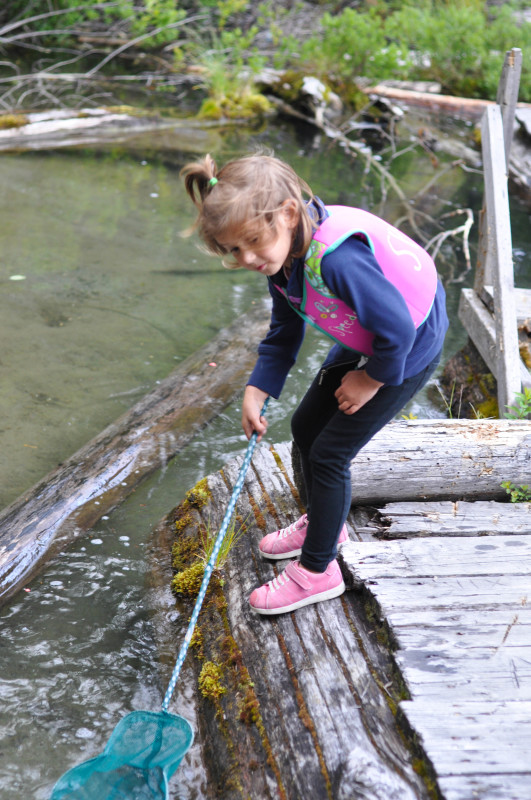 But as soon as we got there, the kids forgot about being "bored".
They were fishing with nets, digging in the sand, trotting after the men who had set up an all-terrain Frisbee Golf course….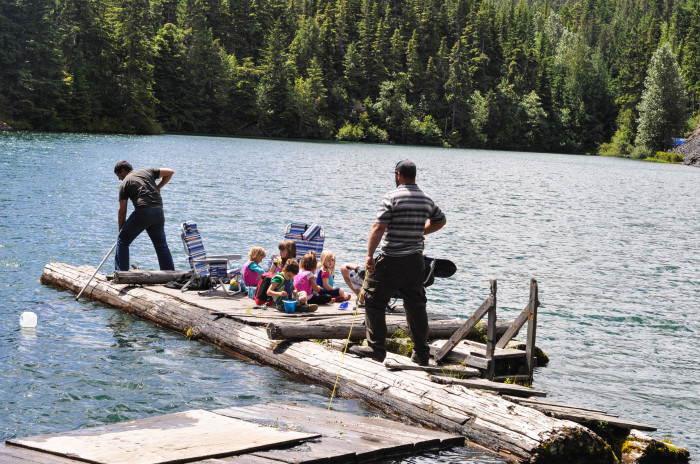 They even went on a "boat" ride.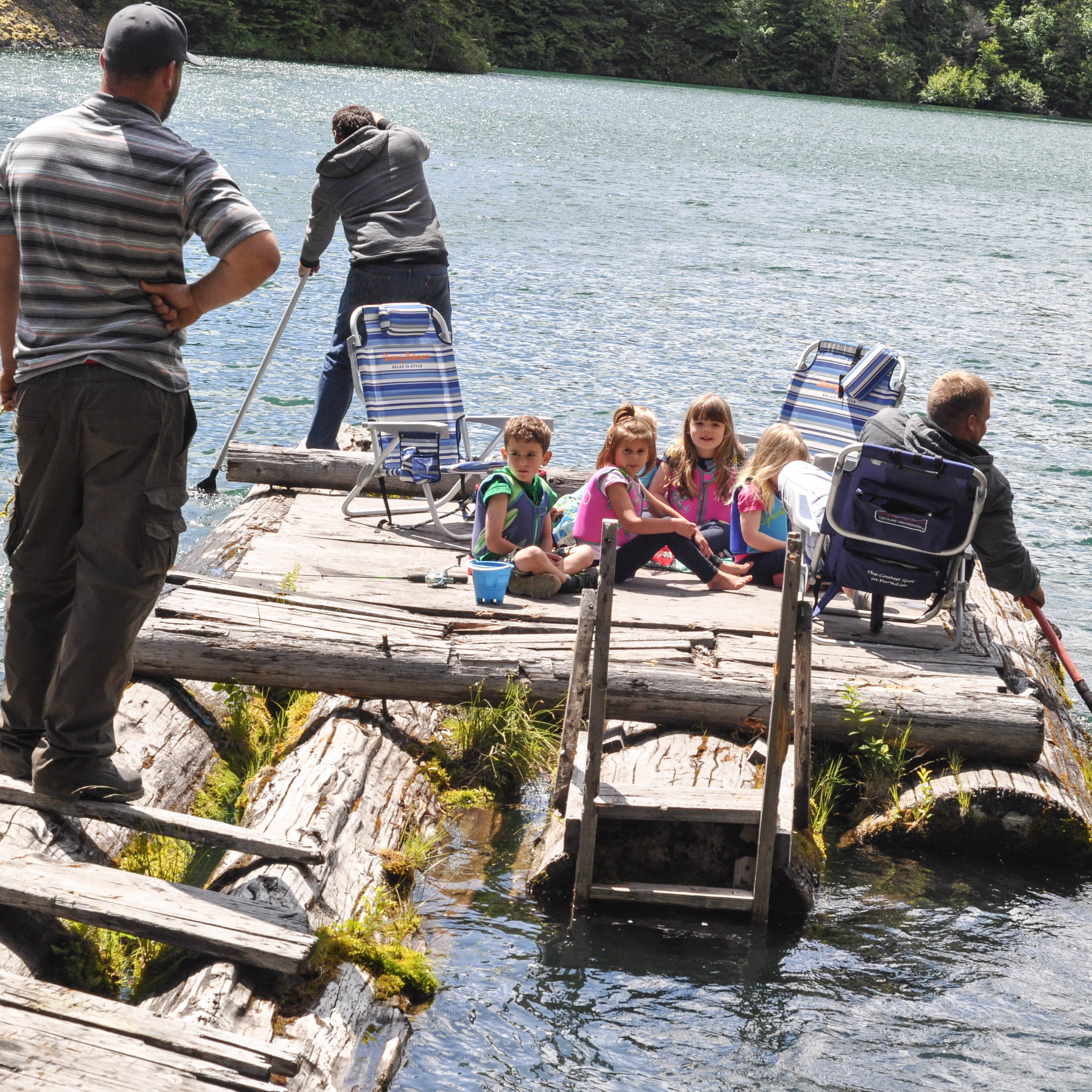 A boat ride that made it about 12 feet away from shore and then drifted back in.
Big dreams….. resulting in a small journey.
Mr. Suburble and I had our eyes opened to "dry camping" . We had worried about missing the comforts of those fabulous power and water sites. But really… there wasn't all that much to miss. And the benefit of being out in the bush is that you can let the kids bomb around without worrying about disturbing neighbours. Listening to music past 11pm was not a social taboo. The only animals we saw were squirrels and shrews.
Though two clever men hacked up a bike reflector into the shape of eyes and put them in the bush in hopes of terrifying the wives. If only it had worked… and not been attached to a toilet paper tube hanging from a tree with duct tape.
If I was a Girl Scout, I'd put my "Dry Camping" badge on my sash. And Mr. Suburble and I have chatted about doing it again this summer.
Look at us. We're growing.
And watch out, fellas. I'm going to search on Pinterest for "ways to imitate wild animals in campsites".
Duct taped toilet paper tubes are child's play.
Disclosure: I'm part of the Kinder® Mom program and I receive special perks as part of my affiliation with this group. The opinions on this blog are my own