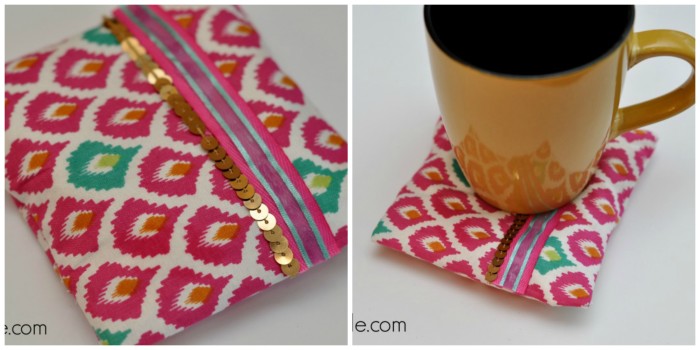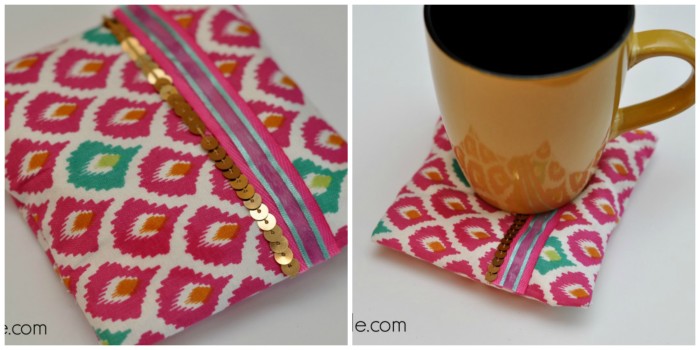 You might be reading the title of this post and be thinking, "What IS a scented hot pad?"
Well, don't worry, friends. It's awesome. And you're going to want to make one.
A scented hot pad is basically a coaster that is filled with rice that has been mixed with essential oils. When a mug full of hot tea or coffee is rested on the hot pad, the rice is warmed, and the smell of the essential oils intensifies. Suddenly, you're greeted with wonderful aromas and you are taken away into a peaceful and beautiful-smelling place.
Yes, they're practically magical. You are transcended into a more zen way of life.
Or your room smells better. Either or.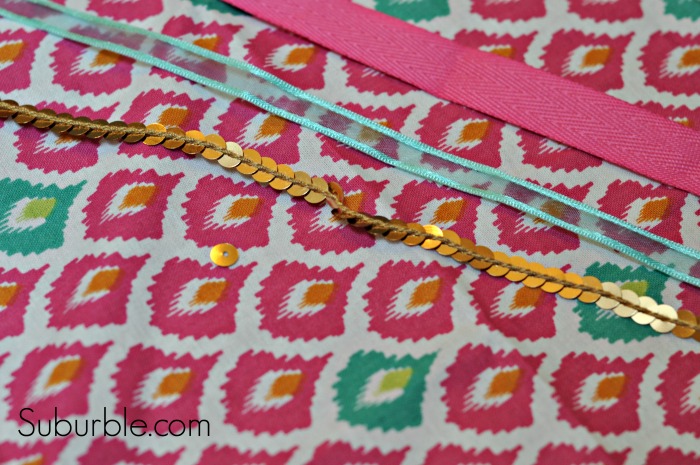 The materials chosen for this project were supplied by The Fat Quarter Challenge. This online challenge is contest/creative-subscription service available to all crafty-sorts. For a monthly fee (one-time or a subscription), you will receive a fat quarter of fabric and notions to create a project.
Each recipient of the Fat Quarter Challenge package will create something fabulous and submit a photo to the website at a certain date. Then, the voting begins! Prizes can be won!
(And if you want to vote for this or any other project, head over the website right now)
At the bottom of this post, The Fat Quarter Challenge has generously agreed to give away two months' worth of Fat Quarter Packages (a $24 value) to a lucky craft-a-holic! Make sure you enter!
To make a Scented Hot Pad, you will need:
1 cup rice
Essential oil (of your choice)
Ziploc bag
5″ X 12″ Fancy fabric (for the outside of the coaster)
5″ X 10″ Muslin
Sewing machine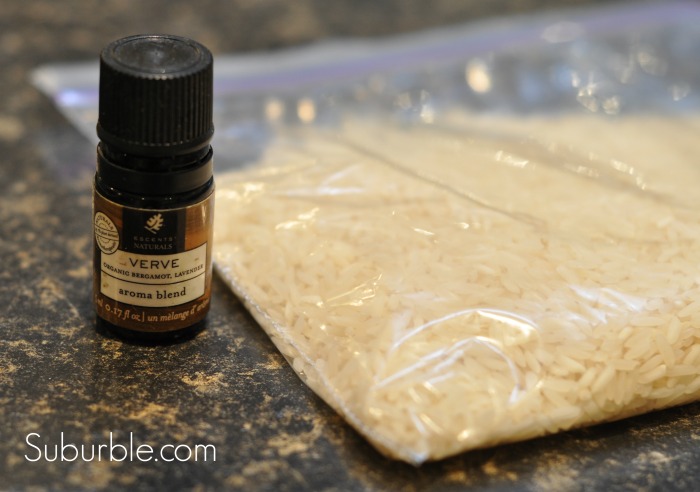 The first step to this project is to make the scented rice. It is most effective to do this a day before you make your hot pads. I used a cup of rice and about 6-7 drops of my essential oil blend (which featured bergamot and lavender). I tossed the rice with the oil and then put it in a Ziploc bag for the night.
Some essential oil suggestions for the winter months? Cinnamon, Cloves, Ginger, Peppermint, or Orange. Get crazy and make your own blends! It's just rice – you can always scrap it and try again.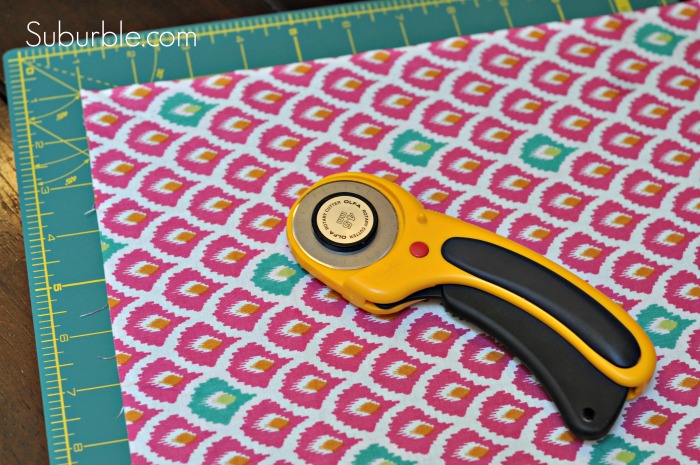 From the "fancy fabric" (this pink pattern reminds me so much of peacock feathers – don't you love it?), cut a strip of fabric 5″ wide and 12 " long.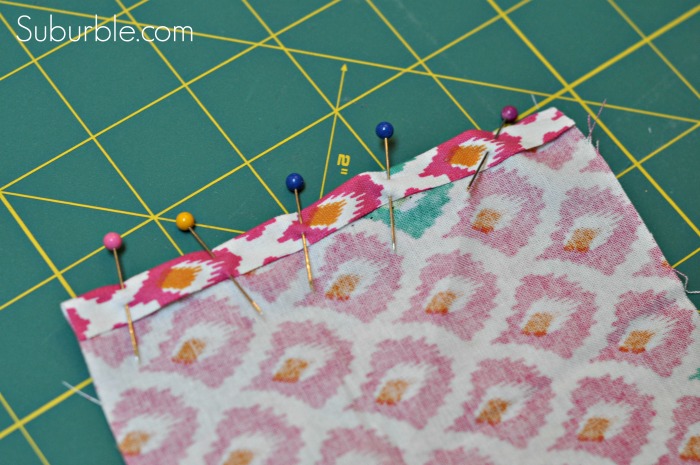 Along the two 5″ ends, sew a quarter inch hem.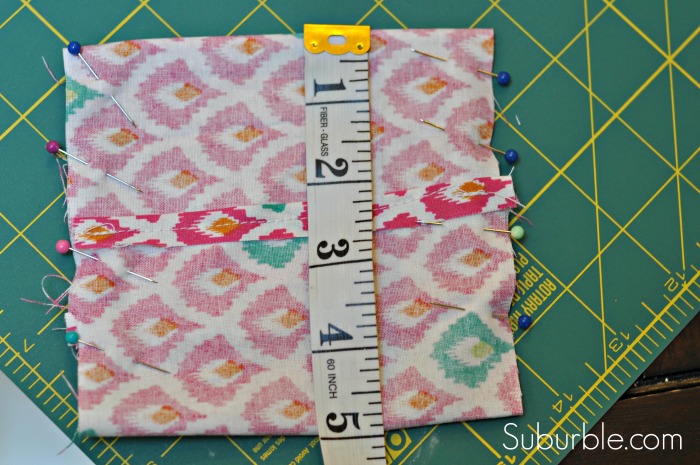 Fold the fabric, right-side facing in, so that there is an overlap of the two hemmed ends. Measure so that the square you're left with is approximately 5″. Pin the sides and sew with a quarter inch seam allowance.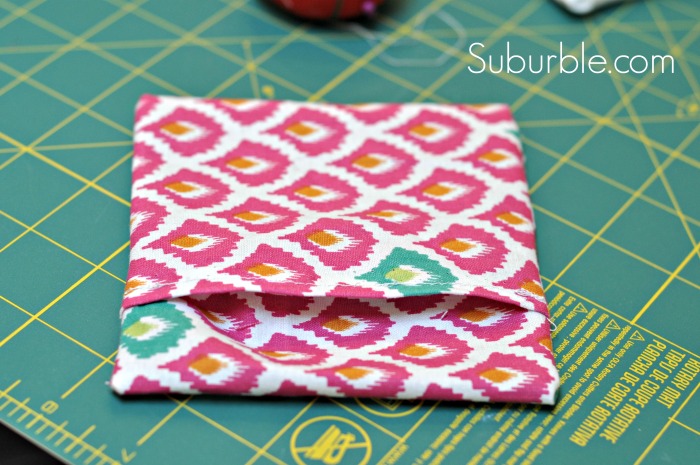 Fold it right-side out, and voila! You have a gorgeous little envelope-style hot-pad cover!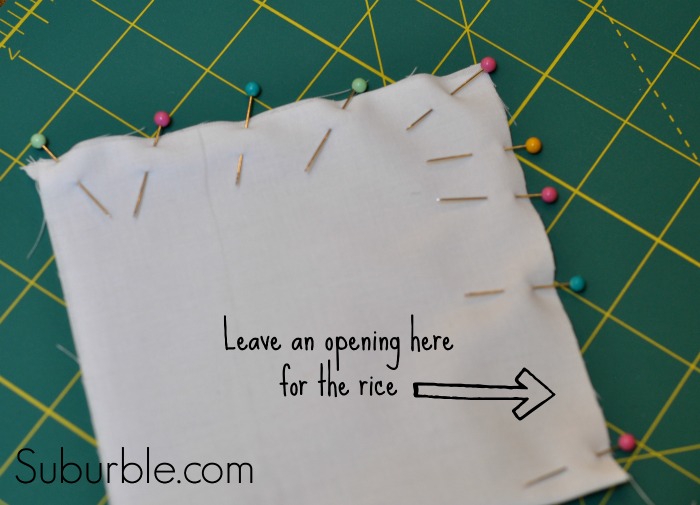 Fold the 5″ X 10″ muslin piece in half and pin the sides. Be sure to leave a small opening for the rice (approx 2 "). Sew the sides with a quarter inch seam allowance and then turn the little baggie inside out.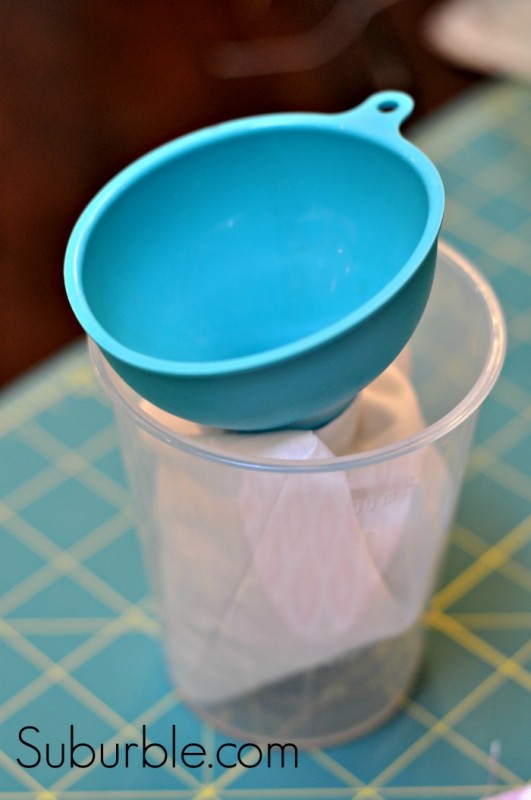 Using a funnel (which if you don't have on hand, you can make quite easily with aluminum foil, so don't stress!), pour the rice into your muslin bag. I used a little cup to hold the bag, only because I tend to make a mess when doing things like this. You can use your discretion.
Maybe you have more coordination than I do.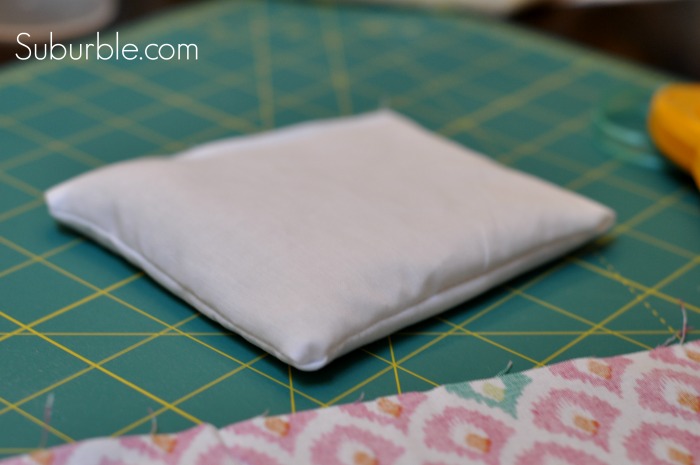 Sew your little rice bag shut (use the sewing machine or hand-stitch it, don't get too fussed on appearance), and look! Your coaster now has a scented insert!
You're on FIRE, you crafty genius! Almost done!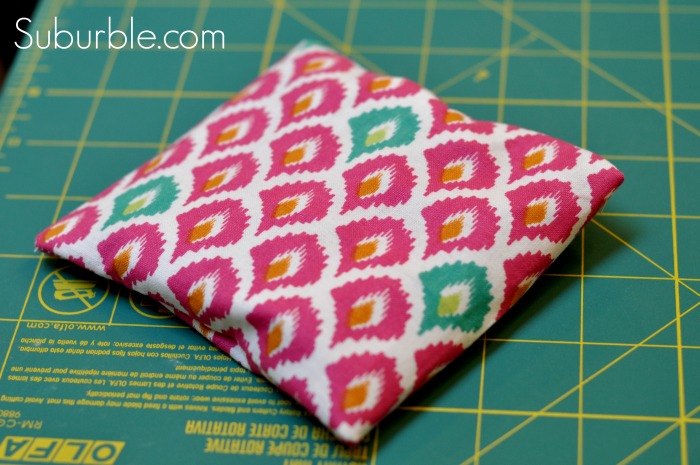 Slip the muslin bag into its snazzy envelope, and you're done! And because the cover is an envelope cover, you can remove the muslin bag and replace it (or just stitch rip your seams and put new rice in the bag) when the scent eventually fades.
Suburble tip: if you're making a bunch of these in advance, store the hot pads in Ziploc bags (keeping similar scents together) until you're ready to gift them. This will ensure that the scent is still strong when your lucky friend receives it!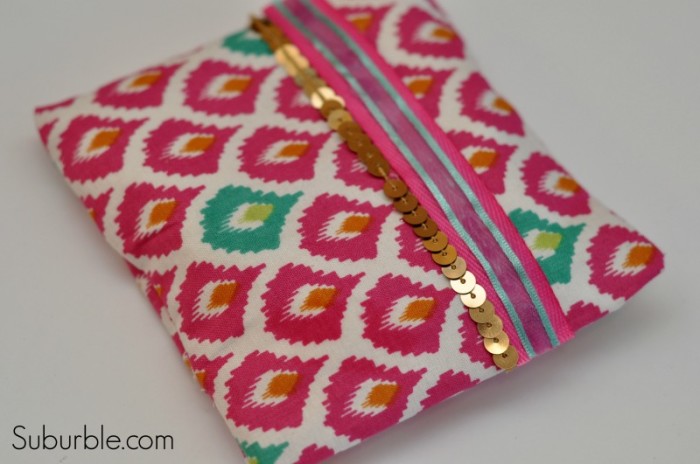 Because I got a bunch of notions in my Fat Quarter Challenge package, I decided to add some pizzazz to the hot pad. Oooh.. it sparkles!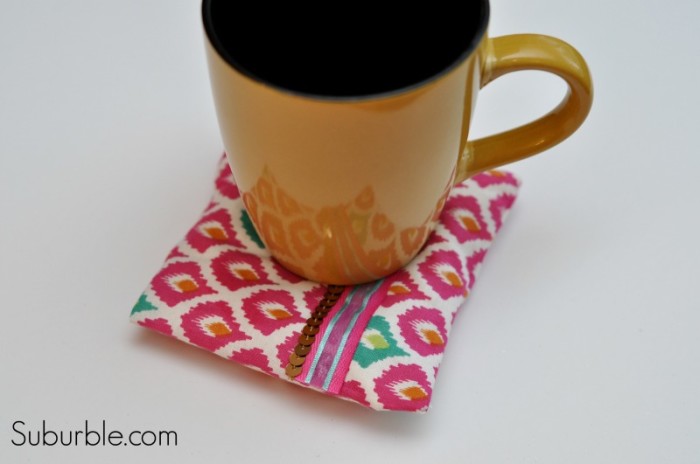 And it works, too!
Consider these for hostess gifts, stocking stuffers, or even as part of a gift basket for your favourite coffee or tea aficionado. Or maybe just make a bunch for yourself! They take no time at all!
Now it's YOUR turn to get creative!
Enter to win two months' worth of The Fat Quarter Challenge!
It's craftiness, but with prizes!
Enter in the Rafflecopter below, then head over to The Fat Quarter Challenge to see this month's projects.
Giveaway is open to American and Canadian Residents. Void where Prohibited. Giveaway will run from October 23rd to midnight, October 30th.