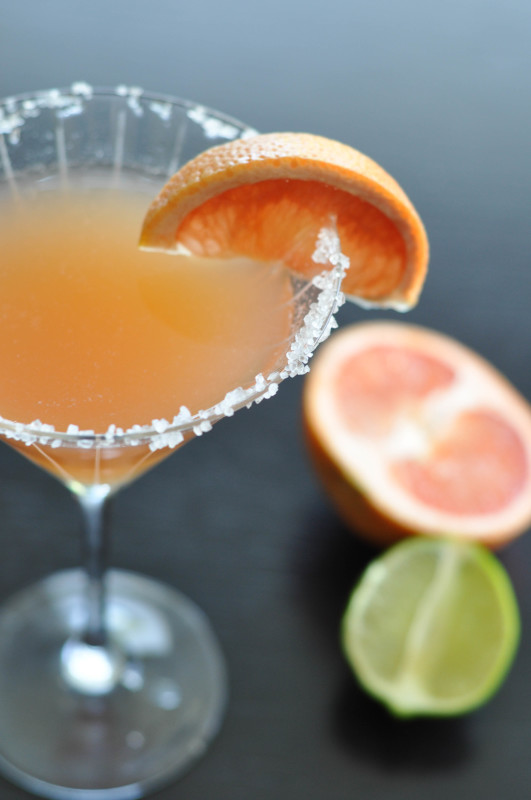 There's something about the warm summer nights that makes a fresh, citrus-y drink a necessary accessory.
Maybe it's because the sun stays out until deep into the evening.
Maybe it's because the weather is warm, and grapefruit is so refreshing.
Or maybe it's the vodka. Summer and vodka are a beautiful couple.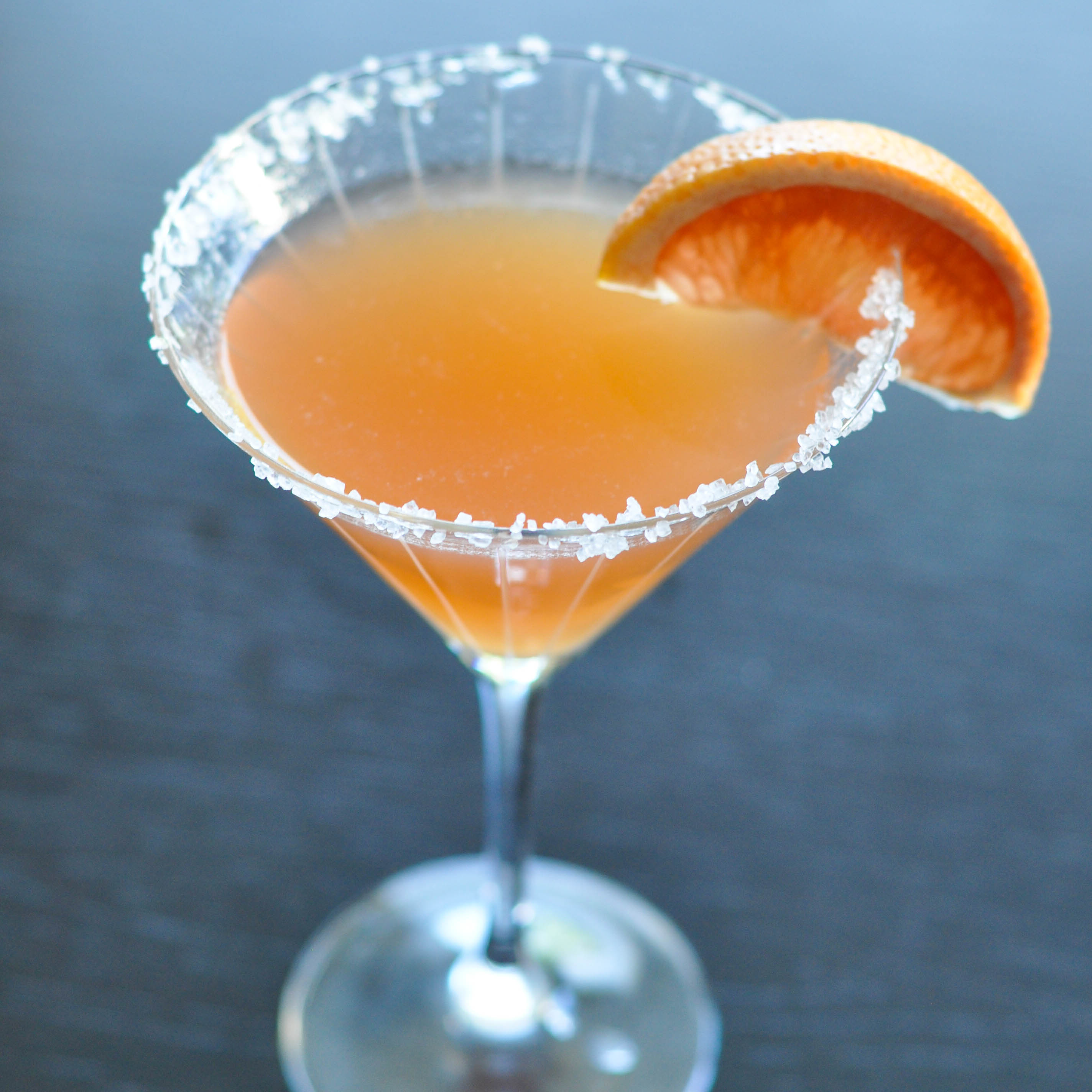 Absolut shared a few summertime drink recipes – and some vodka – which was VERY wonderful – with me and my bloggy friend, Crystal from Sew Creative. We thought a fantastic way to kick off the summer (and the Canada Day weekend) would be to share some delicious cocktails! After you read how to make the drink above, scroll down to the bottom of the post to see what Crystal whipped up!
I chose the Hacked Greyhound. It's a cocktail that has a grapefruit juice base, but isn't bitter at all. It must have something to do with the lemongrass simple syrup.
Don't be daunted by the fact that you have to make a simple syrup for this drink. It's very easy.
Start with a 2:1 ratio of water and sugar. I cheated a bit and used lemongrass paste for this recipe; if you have the real deal, mash up some lemongrass until it is like a paste. Add all three ingredients to a sauce pan and heat on the stovetop at medium heat. Cook it until the sugar has dissolved – then strain it, cool it, and pop it into the fridge for up to a week.
A jam jar is a good simple syrup container.
The Hacked Greyhound
2014-06-26 19:00:54
Ingredients
1 oz Absolut Vodka
1/2 oz lime juice
1 oz ruby red grapefruit juice
1/2 oz lemongrass simple syrup
Dash of grapefruit bitters
Instructions
Shake all ingredients in a shaker with ice
Rim martini glass with salt (or sugar, depending on your tastes)
Pour drink into martini glass and garnish with a slice of grapefruit
Suburble https://www.suburble.com/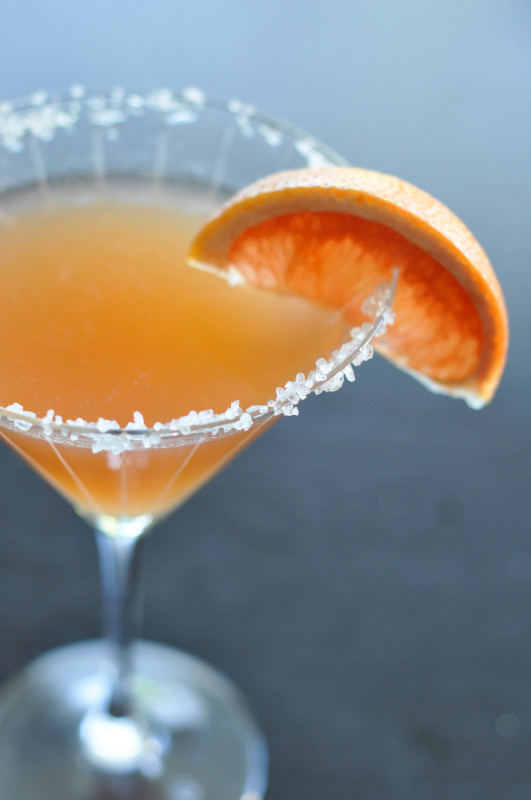 I chose to use Sea Salt as a rimmer for this cocktail, but you could leave it out, or use sugar instead. I like the combination of tart and sweet together. If you're wondering where to find bitters, call your local gourmet/foodie shop. Chances are, they'll have what you're looking for.
The Hacked Greyhound is good. It goes down smooth, and isn't too sweet. You could also serve this in a rocks glass, but I like the look of a martini.
It makes me feel fancy.
What's your favourite martini? While my go-to is a Cosmopolitan, I'm thinking I need to try some new mixes.
Change can be very very tasty.
And don't forget to see what Crystal whipped up: a Maker's Martini with a hint of orange!