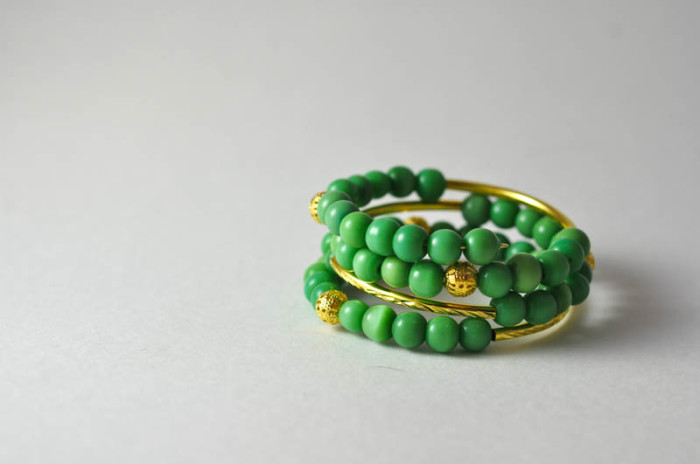 In the middle of all of this renovation chaos, and discussions about subfloor and tile and drywall and dollars, today, I wanted to make something.
Something that I could start and then finish.
My dear blog friend, Adrianne of Happy Hour Projects, taught me how to make a memory wire bracelet months ago. And I immediately fell in love with them. You get big bang for your buck.
But typically, memory wire bracelets are made with smaller beads. Tonight, I wanted to break the rules and use bigger beads. These cat's eye beads are 12mm, as opposed to the typical 4-6mm beads used in memory wire jewelry.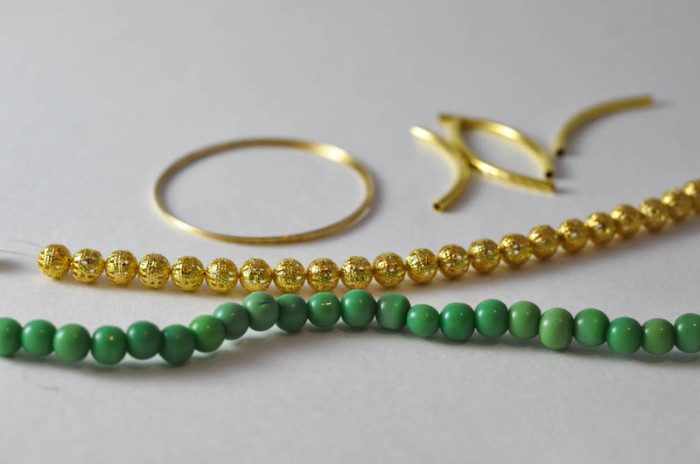 I used cat's eye green, as well as gold filigreed beads. Adrianne also introduced me to the fabulousness that is the tube bead. Not only does it have a great look, but tube beads make building your bracelet that much faster.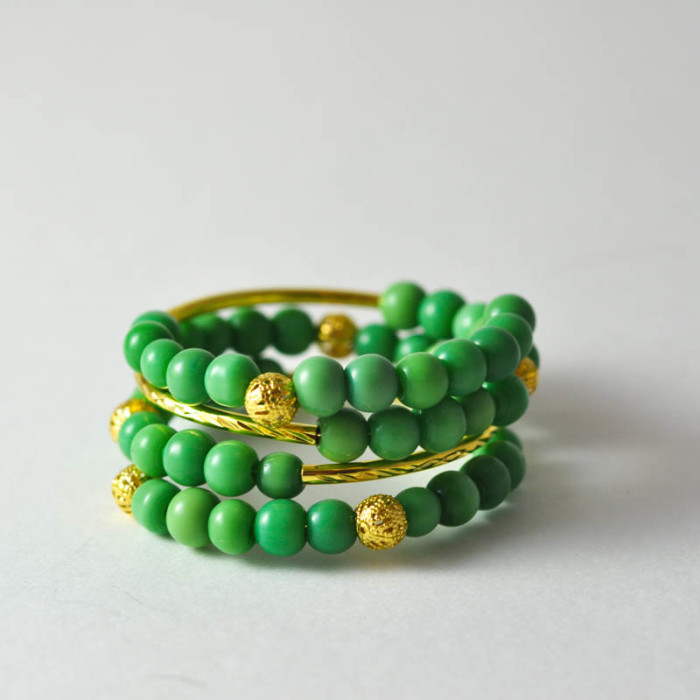 And within 15 minutes, I was done.
I had started a project and finished it. Just like that.
There was a conspicuous lack of hammers, crowbars and planning… and I needed that.
Sometimes, you just have to finish a project. Does that make sense to anyone besides me?