I've already written about my "Holy Crap, Kindergarten is coming… should we be practicing our times tables?!?!" nutty moments that I've had in anticipation of the Fall. And while our summer is going to be chock-full of adventures, and family, and renovations and moving, I still want to keep up some of our routines.
One routine that I don't want to slack on is reading. I know from all of the research I've read on literacy that the best way to develop a love of writing and of language is to read. And we're going to do it.
Normally, we'd be the first in line at the library, signing up for the Summer Reading Program. But with the chaos of moving, and visiting family and just not having very deep roots…. we'd probably end up buying a lot of library books.
And not at Amazon prices.
So I decided to create our own Summer Reading Program – on a bookmark!

Click on the above picture (or here) to get your own printable bookmark, ready to be personalized.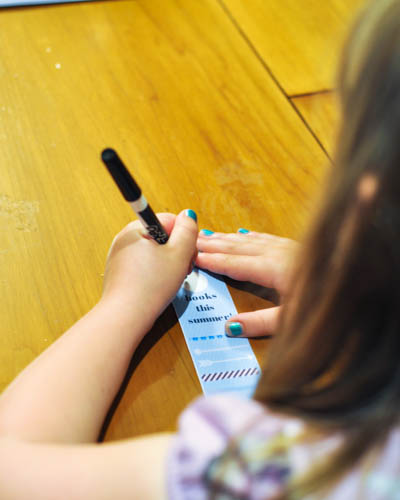 We decided on 100 books.
Not 100 DIFFERENT books. But 100 books to be read throughout the summer, whether they be stories we've read 40 times before, whether they're bedtime books or daytime books – it's just reading a book with Mom or Dad. That's what counts.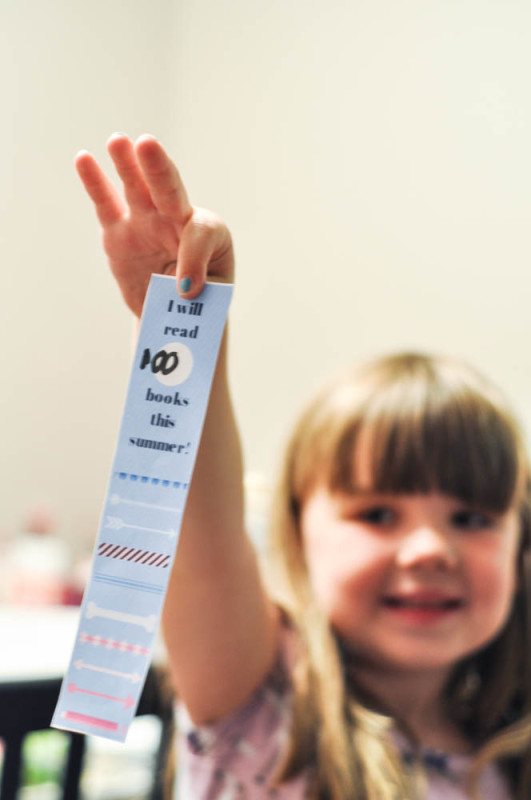 The girls wrote in their goals.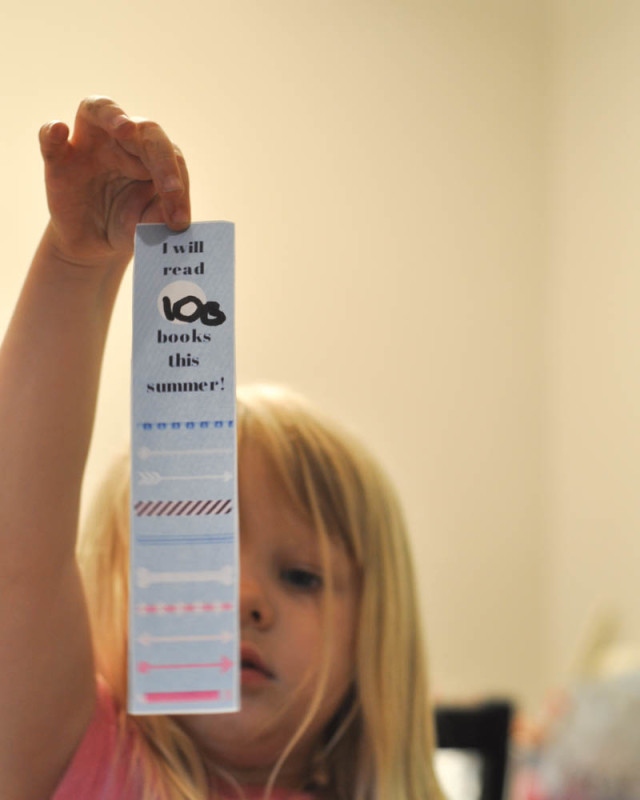 Lucy's is 100, too… despite the fact that her last zero is desperately trying to be an 8.
The bottom of the bookmarks have 10 lines. Each line is where we wrote a goal that we want to reach. Because 100 is a nice even-steven number, I wrote increments of 10 along the lines.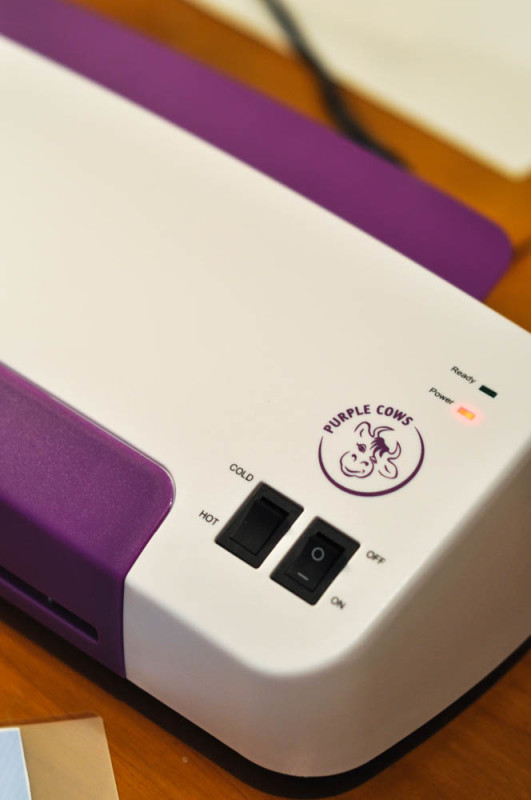 And I broke out the laminator. I'm telling you – this machine could be addictive. I'm likening it to the effect of the label-maker. You just want to laminate everything in your path.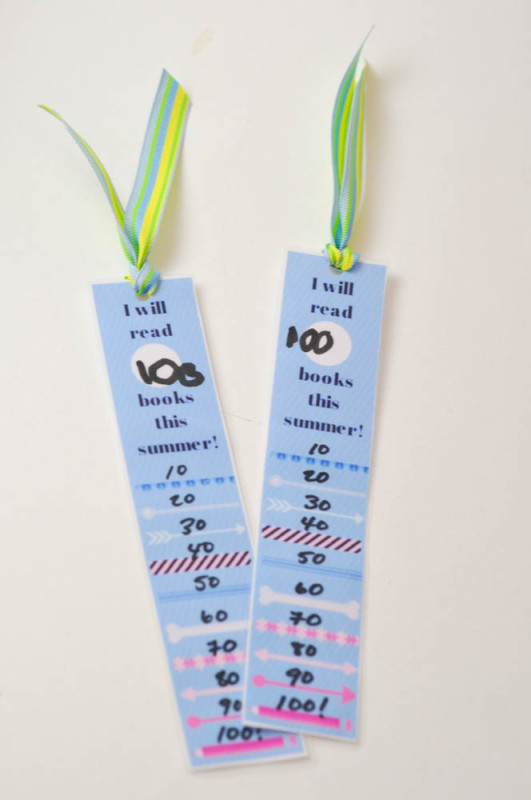 A hole punch and some ribbon later, our bookmarks were official. This Summer Reading Club was ON!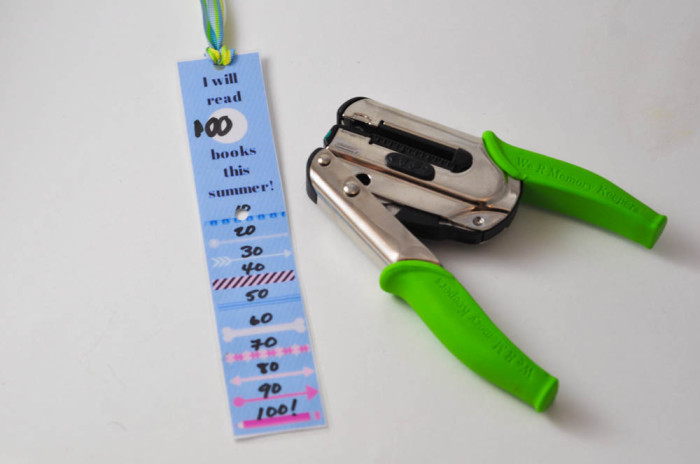 The plan: each time we reach one of our goals, we punch the number out. Lila was quite tickled to mark her first 10 books.
It's a great way for us to stay on track with reading, but it's simple enough to tuck the bookmark into a book each night after we've read our bedtime stories. And the request for "one more story… pleaseeee!?!?" doesn't seem like such a bad idea.
Print out your own bookmarks and set some goals! And if your kiddo is reading chapter books… maybe 100 is a bit lofty?
Trust me, you want to keep this achievable. Some nights I'm grabbing "No, David" because I know it's got about 30 words in the whole book. A book is a book… but short ones are good on the days that Mama needs a break.