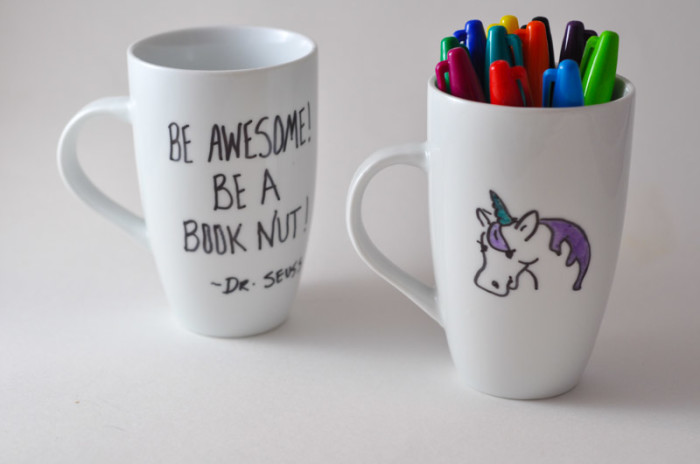 I have always wanted to do a Sharpie-drawing on a mug. Ever since I first saw it traveling around in crafty circles, I knew that I would draw a certain something on my mug.
And it would be a unicorn.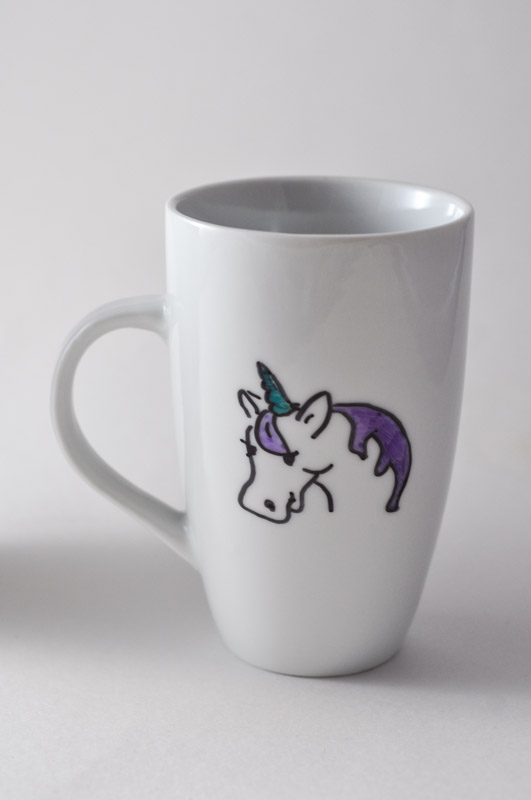 Make your own mug! Give it to a teacher; give it your mom. Keep it for yourself!
Head to Crafts Unleashed for my full Sharpie-mug tutorial. You'll be doodling away on your own mug in no time .