When we began planning our Pirate Party, I immediately started jotting down different game ideas. One party game that I had seen on Amy's blog, which was inspired by this post on Elena's blog, was one that I KNEW we were going to do.
It's a punch box. But not just any punch box: a PIRATE punch box.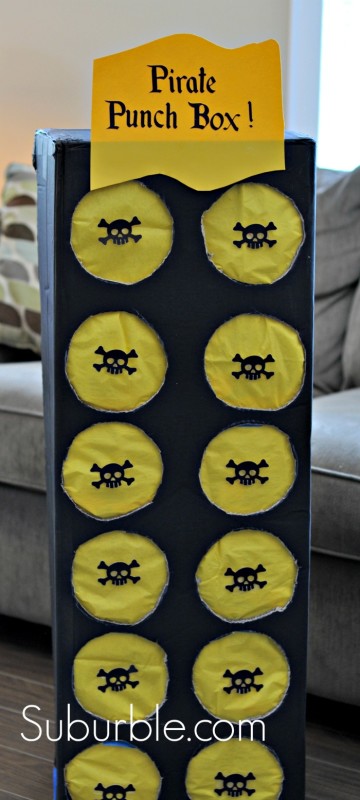 I spray painted a box with black spray paint, and then found a lid in the tupperware drawer to use as my stencil.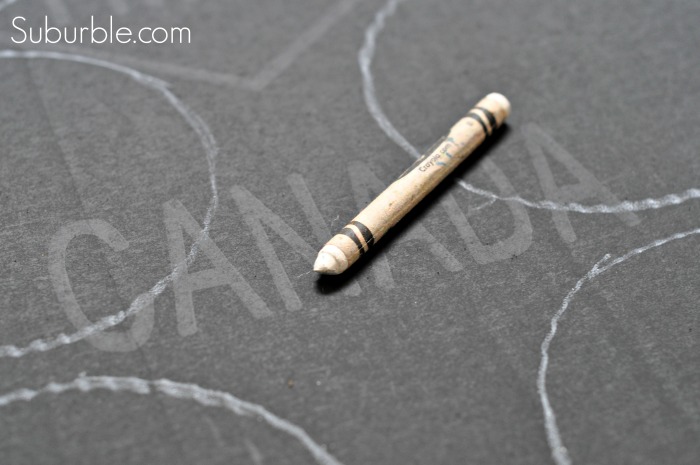 If you're the particular type, you'll measure out the spacing and make things all pretty. But this is a pirate punch box; pirates are typically rough sorts of people. I just eyeballed it.
Plus, I'm a teensy bit lazy.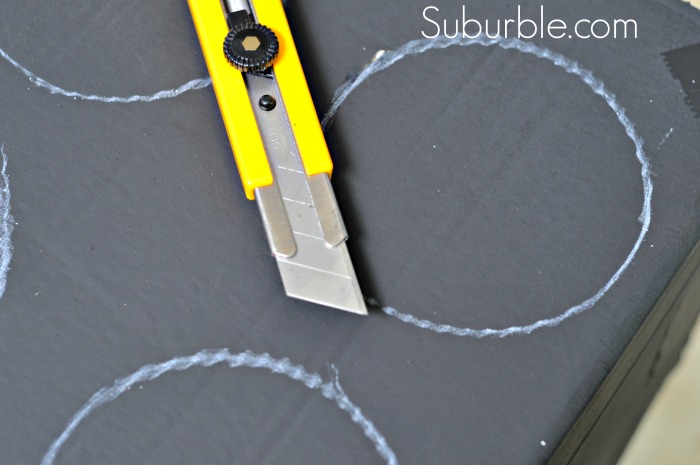 Using the super-scary and sharp box cutter, I cut out the circles. Again, have a chat with your inner perfectionist prior to cutting out your circles.
I did, and she was on vacation that day. So again – our punch box has "pirate style".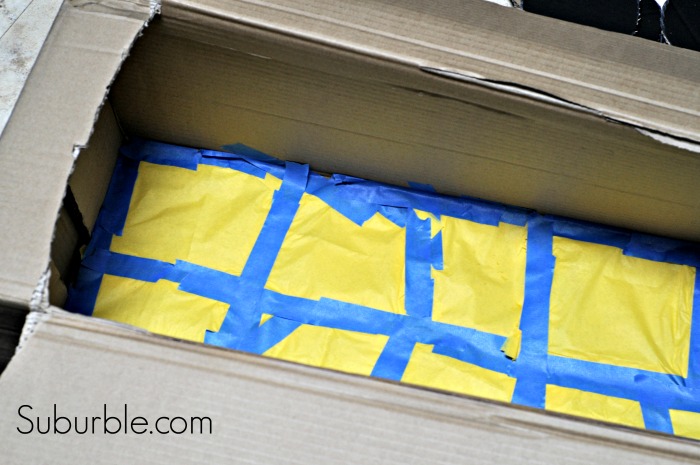 You'll need to hop over and visit Elena at 'A Casarella to get the full instructions on making the punch box. I assure you – her tissue paper taping didn't look this haphazard. But ours worked! Thank goodness for painter's tape!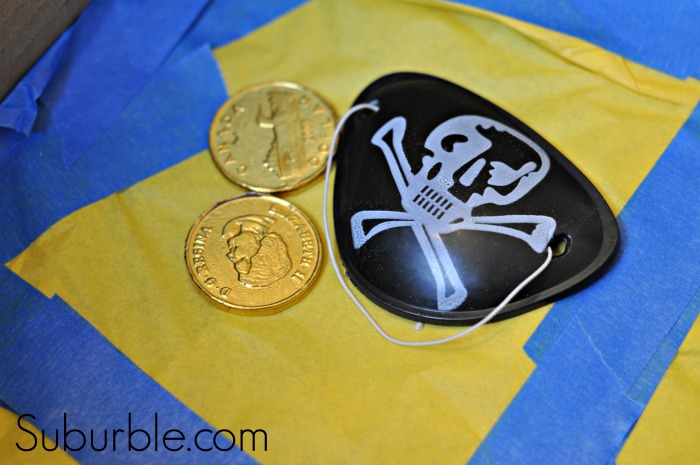 Each little punch pocket held two chocolate gold doubloons and an eye patch. I debated putting different prizes in each pocket, but the age group of this party was 2-5 years old. Fairness reigns in this set, so I opted to have everyone missing an eyeball at the same time.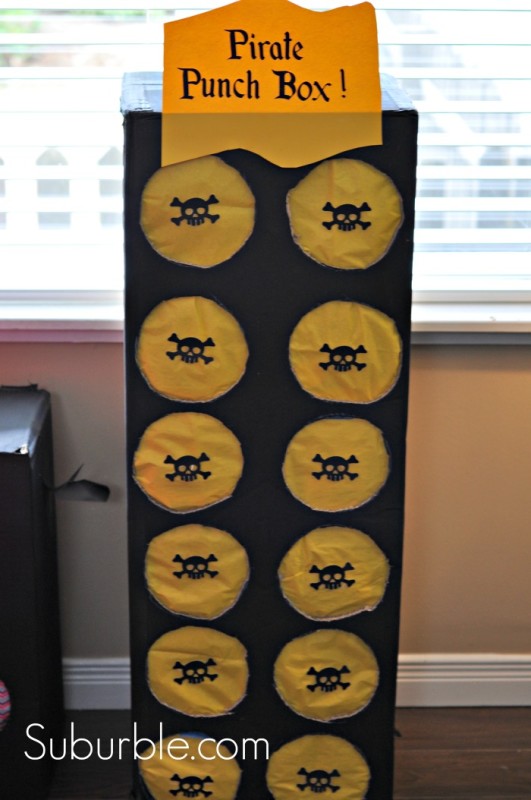 Using my Silhouette Cameo, I cut out little skulls and the words "Pirate Punch Box" out of black cardstock. A little bit of double-sided tape, and they were affixed to their tissue paper pockets.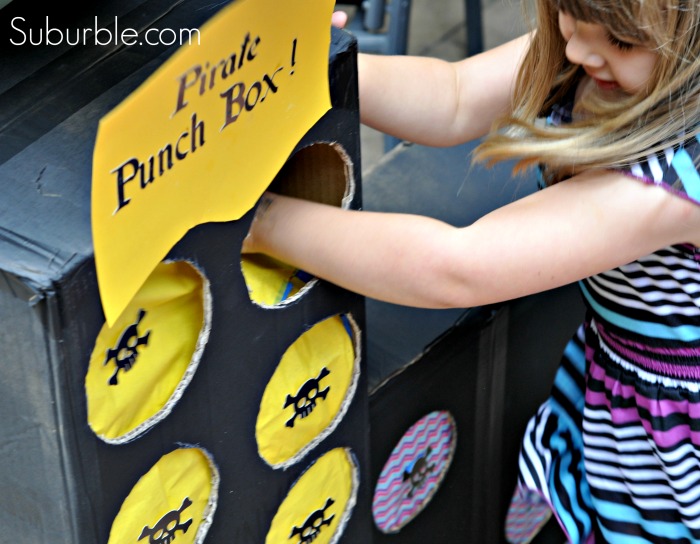 The punch box was a hit at the party. Kids lined up and waited to take their turns. Grown-ups were a bit sad that they couldn't play.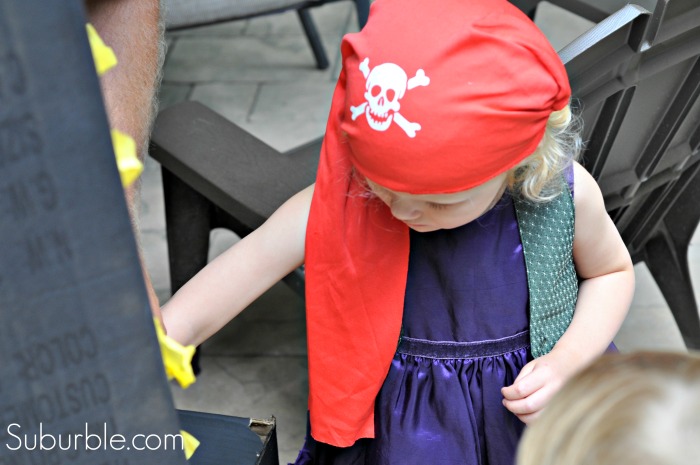 Some of our guests were so excited about the pirate theme that they came already in costume!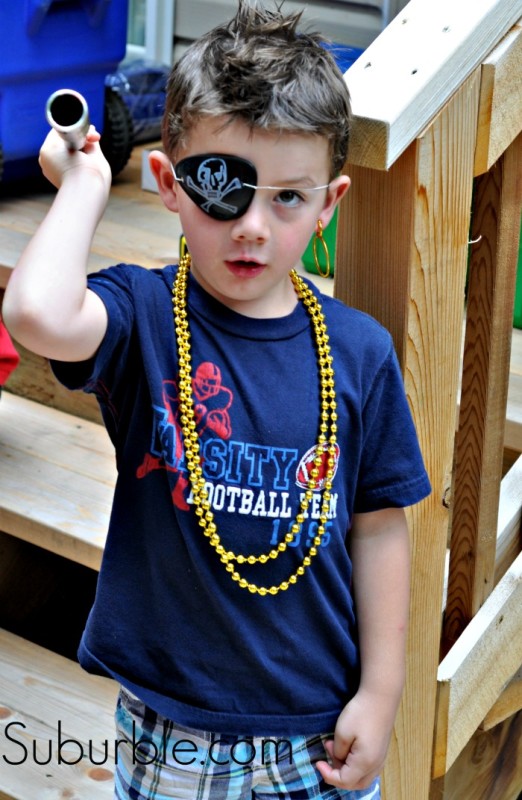 But even those who showed up as 'land-lubbers' ended up leaving as pirates! Come back tomorrow to see how the kids earned their pirate treasures and earrings!
Pirate Party Week Continues! Stick around all week for more Pirate Party Awesomeness!