When we were shopping for our house, the idea of having a basement was always floating over our heads. See, in our neighbourhood of choice, basements are not standard.
They are a bonus.
To those – especially those out east – who consider a basement just a regular floor in a typical home? You are living a charmed life. Over here in the west, basements are a part of our finished square footage. Basements are to be treasured: window wells, furnace closets and all.
When we toured our house, we oogled all of the things we loved – the master bathroom, the bright kitchen, the living room (with the arch that need to take a hike) – and then we opened a door in the family room.
The door revealed a staircase. To a basement!
Can you hear the angels singing? I could.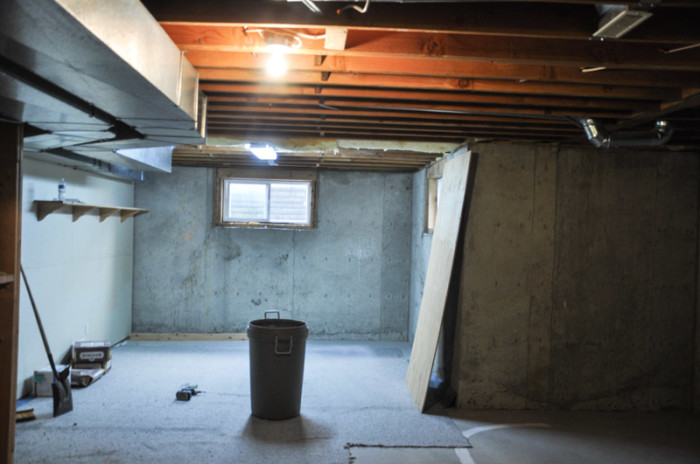 But then the angels revealed: it was an unfinished basement.
We took in the concrete walls, bare floors, and 2X4s staring back at us. To most people, it may have looked like work. But to us, it was potential. There would be a play space over here and room for a ping-pong table over there. It just needed some imagination and some sweat equity.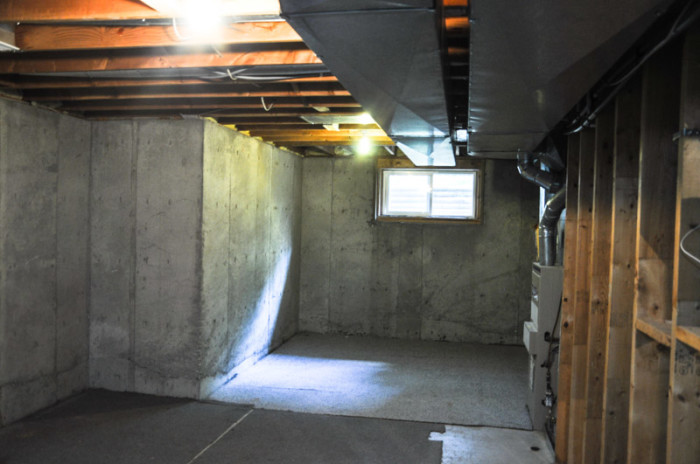 And some good lighting. I know that concrete walls are not exactly a soft look for a room, but the three bare lightbulbs illuminating the space were not helping. If anything, it only killed whatever ambience the raw space may have had. I may be a newbie to owning a basement, but I know the difference between "cheery and warm" and "bomb shelter".
Mr. Suburble and I sized up our project. It was going to take some imagination and a few swings of a hammer. We were also going to need to do something about that concrete. We needed to jazz the place up a bit, no?
The first step on our road to a finished basement was the subfloor. I am working with the great folks at DRIcore Products on our basement project, and they make a really fantastic product: a basement subfloor that nearly anyone can DIY.
If you're a fellow Canadian, you may recognize this product from any one of Bryan Baeumler's home improvement shows. He uses this stuff in nearly every basement he stumbles upon.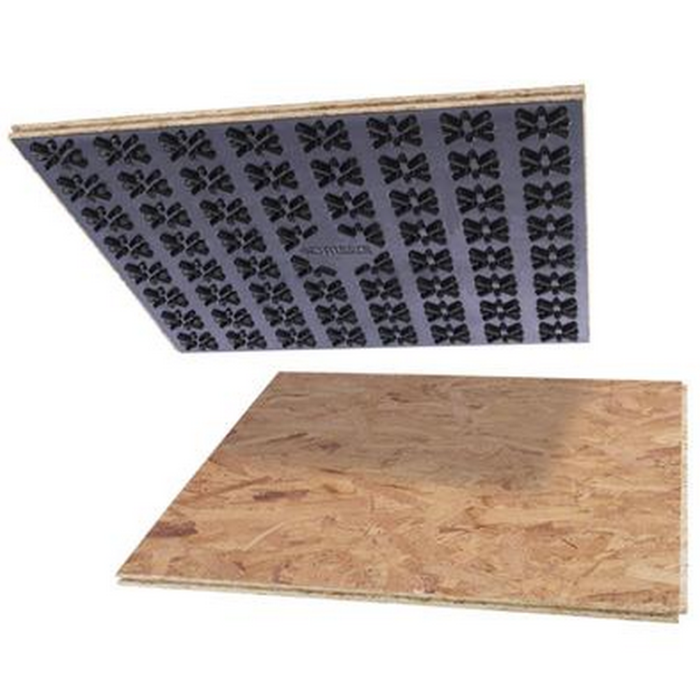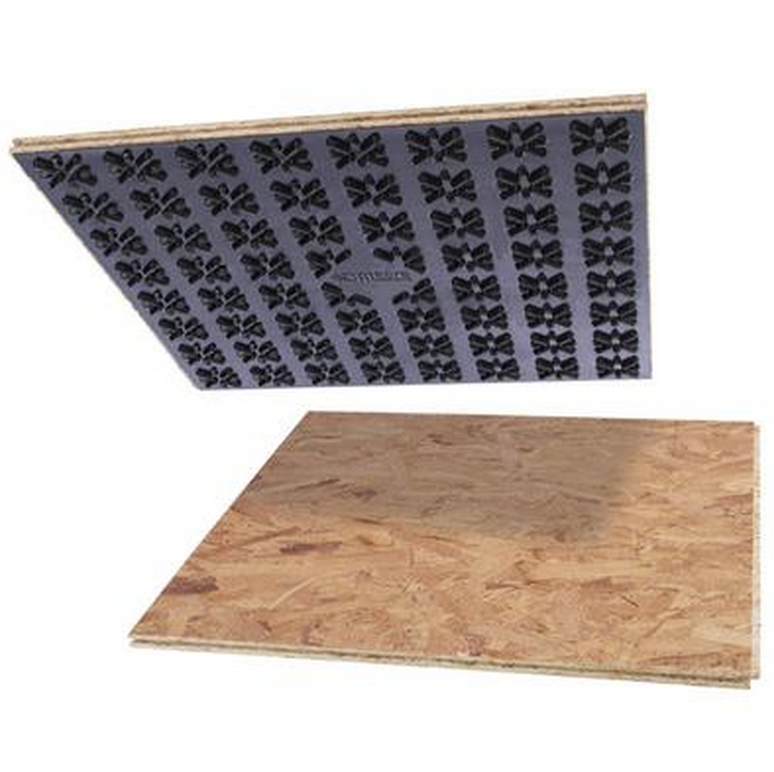 DRIcore subfloor panel is made up of two layers. The bottom layer is a plastic raised grid that allows air (and moisture) to travel beneath the subfloor. When your basement is underground and vulnerable to the damp that is just aching to seep in, this means that your basement will be kept dry as the moisture travels beneath the subfloor. It also means that the floor – and the basement overall – will be warmer: DRIcore subfloor has an R value of 1.7.
The top of the DRIcore panel is smooth pressboard, which creates an ideal surface for laying down floor, or even slapping down a coat of varathane and calling it a day. DRIcore subfloor also acts as a cushion between the flooring and the concrete slab. Kids taking a tumble won't feel that "thwack" upon hitting the floor. Concrete is not exactly the most forgiving of surfaces.
The panels click together similar to a laminate floor. Mr. Suburble and I felt very confident that we could tackle the floor by ourselves in only a day. We've laid down a few laminate floors in our day – with only minimal arguments.
Prior to breaking out the tools, we watched this video:
We were ready. We had our pry bars, skill saw, and work gloves.
The basement was going to be conquered, and the subfloor was happening first!
Hanging bare lightbulbs… you'll have to wait. We need some light to work by.
I'm going to share all of the details – and the tips and tricks we learned – in tomorrow's post. Get your safety glasses and come back to see how our basement began its transformation!
And tell me this: if you own a basement, is there anything you wish you had done (or that the previous owners had done), but didn't? I'm just as absorbed in basement-land, as I am in whole-house-remodel-land, and I'd love to hear your thoughts!
Come back tomorrow, gang! Join us on this basement project!