… she's going to make you name tags at midnight.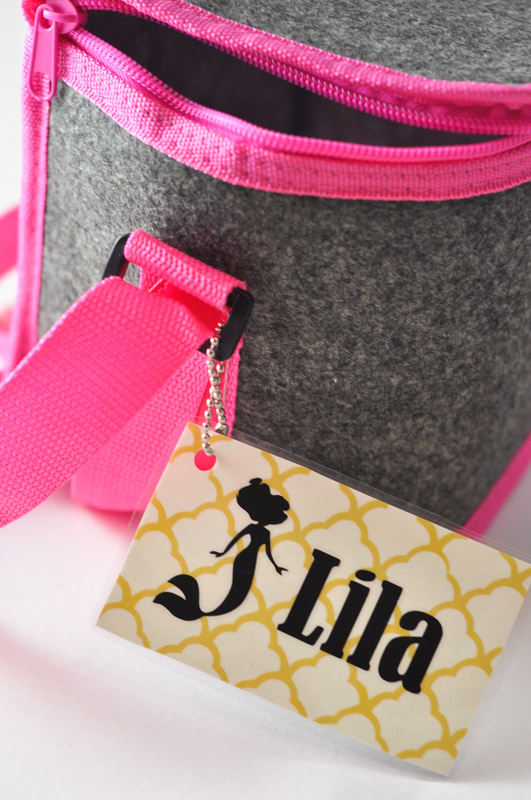 The girls went to cooking camp last week (and LOVED it!), and it wasn't the night before camp that I remembered, "They have new lunch bags. They need name tags!!!"
Yes, you can just write a name in Sharpie right onto the fabric … but when you have a laminator on your craft desk… waiting… singing to you… "You KNOW you want to permanently seal something with plastic!"
You've gotta do it.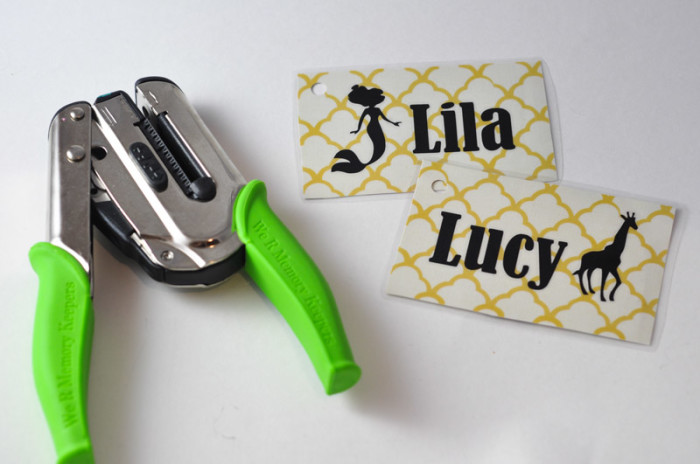 You're so right, laminator. Things are much better when they're hot-sealed in plastic.
I used my Silhouette Cameo to cut out the girls' names and applied the adhesive vinyl to cardstock. Lucy does NOT want anything to do with the Princesses these days. She's decidedly anti-Barbie as well.
But she likes giraffes.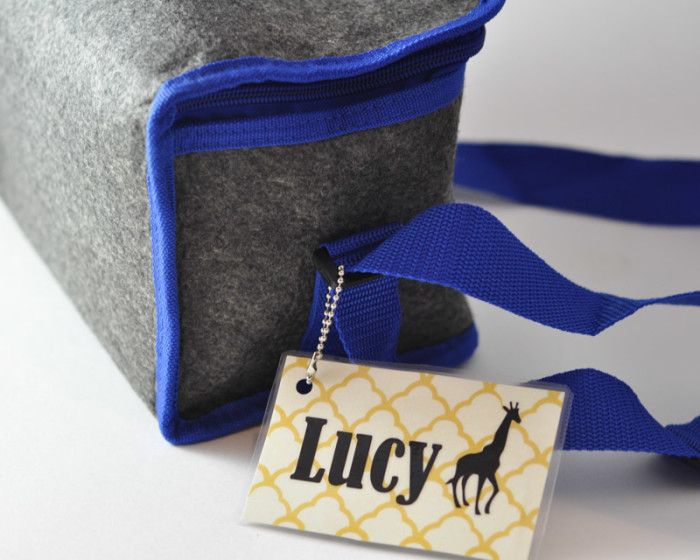 A hole punch and a chain later, and the lunch kits were ready to trot off to camp.
And now I'm scanning everything in the house: do you need to be laminated? Do YOU!?!
It's an addiction.
If you want to join me, please do. Laminators are cheap, and back-to-school has ample laminating-opportunities!