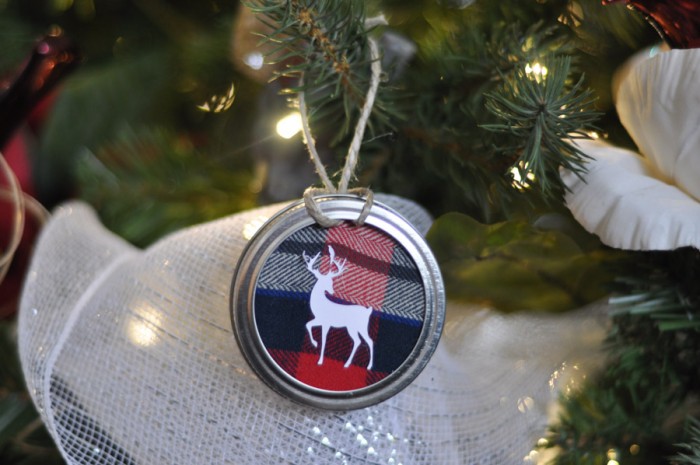 If you hang out on Pinterest… or in Michaels… or remotely near most bloggers (or a hipster)… you'll see mason jars being used in decor.
And I am no stranger to the love of the mason jar. With jars being used for flowers or organization, it's left me with a lot of snap lids and screw-rings. And they are the perfect thing to make ornaments from!
Make these for the tree or to embellish gifts. And dig through your scrap drawer before you buy any new fabric – scraps are perfect for this craft!
To make a mason jar lid ornament, you will need:
Mason jar lid and screw ring (you can buy these in packs in the canning section of any big box or hardware store)
Fabric scraps – I used flannel
Glue gun
Scissors
Twine
Image/Cutout/Sticker to place in the center of the ornament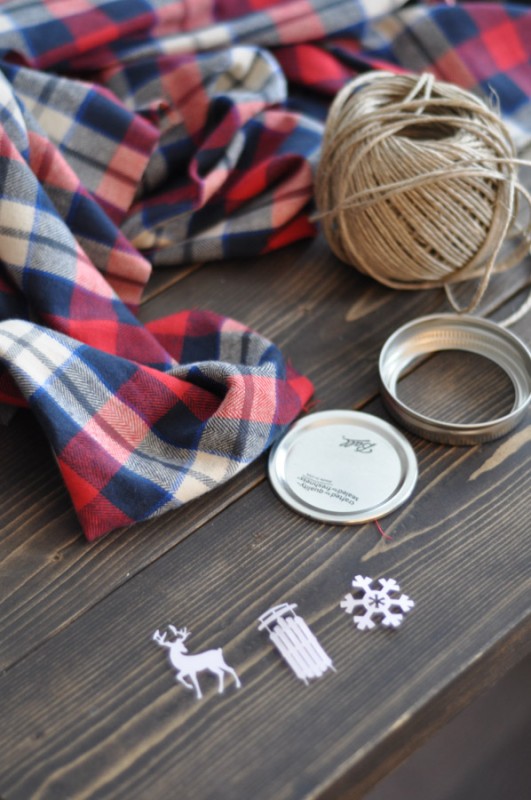 I bought a bunch of yardage of this flannel shirt fabric, and I have to say that I am in LOVE with it. I've already used it for reusable Christmas bags, and now I'm trying to find even more excuses to get it into our decor.
Really, I used about 15″ x 4″ of fabric for this project – or even less if you're a more precise cutter.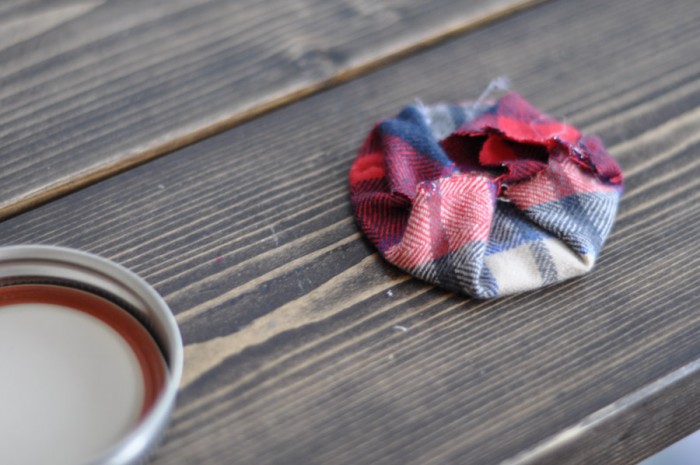 I started by wrapping the lid insert (NOT the screw ring) with the fabric and glueing it down in the center. Watch your fingers – this is a burn-y part of the craft.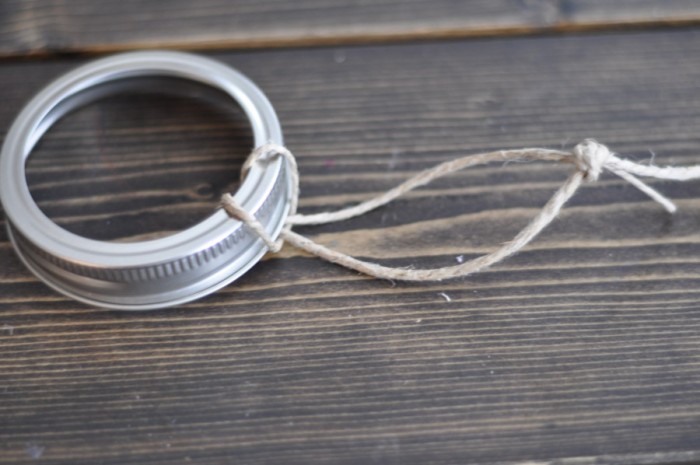 Around the screw ring, I attached the twine. This is to hang the ornament on the tree.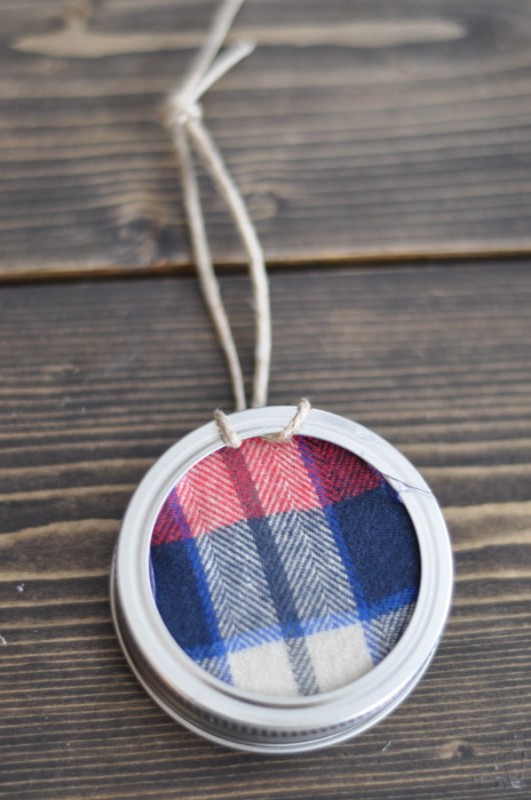 I ran a thin line of hot glue along the inside of the screw band and then pressed the covered lid into it. I love hot glue guns for their immediate results. I don't have to wait for anything to set, I can keep on crafting.
Of course, I occasionally scorch myself, so that's the downfall of instant gratification and glue guns.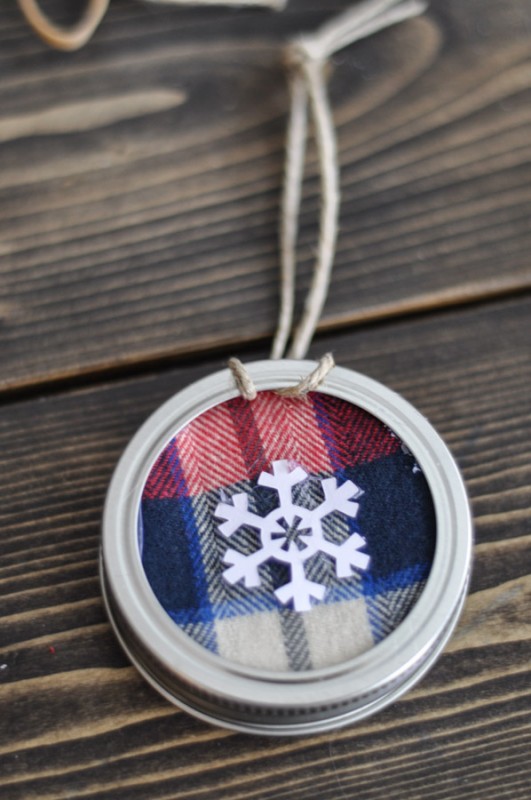 I cut out these shapes from cardstock using my Silhouette Cameo. I used hot glue VERY sparingly to get it onto the flannel. Any Christmas sticker or embellishment could work in its place.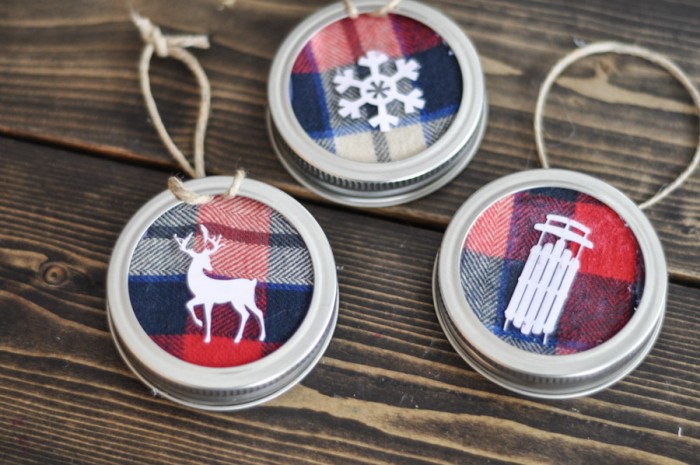 And within minutes, I was done! The mason jar lid ornaments were ready – and they looked fantastic! I loved how the screw band gave them a "finished" look. All raggedy edges and glue clumps were hidden behind that fabulous silver band.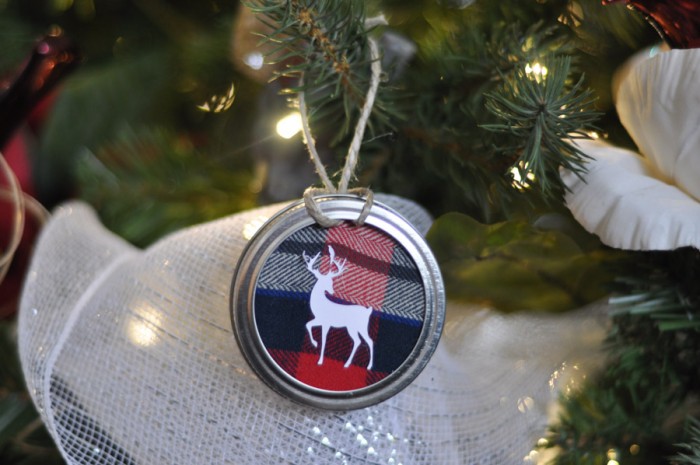 If you're going for a rustic Christmas theme this year, or perhaps you want to add ornaments to your gift wrap, consider making these darling little mason jar lid ornaments! It was less than 20 minutes, start to finish, to make these three. I'm sure that once you're on a roll, you could zoom through the entire box of 12 lids and screw bands.
Dig through the pantry and find those discarded snap rings and screw bands. Turn 'em into something lovely!