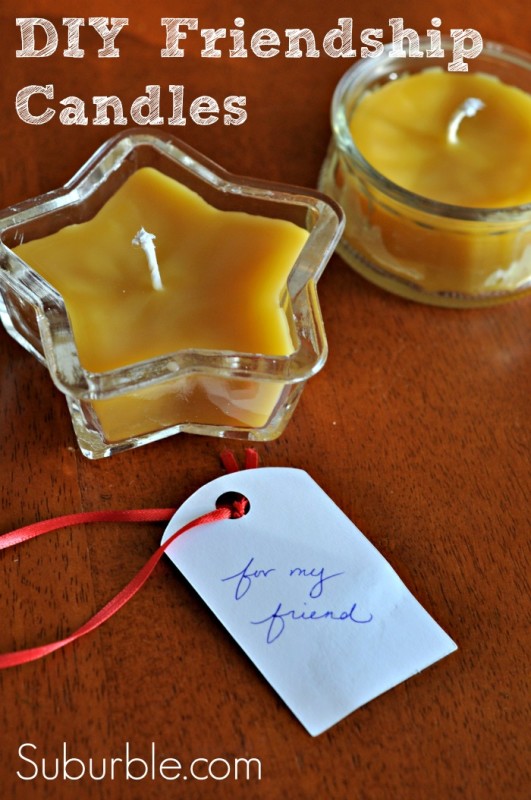 I promised you I would do this.
And I have.
I'm back in grade 6. I still have braces. I've lovingly wrapped up a gift for you and I'm so excited that I'm clasping my hands as you open it.
"It's a friendship candle!! Squeeeeeeee!!!"
You're welcome. We're BFF fo' life now. Burn that candle with love!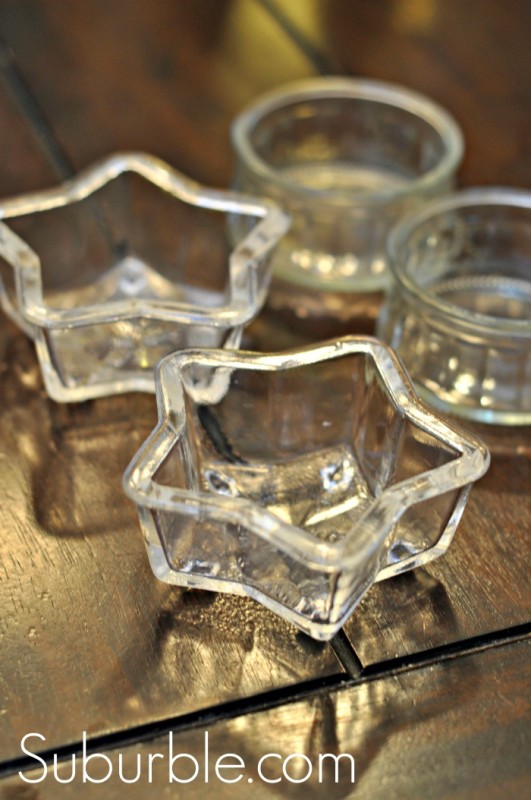 Ever since I started making candles, I keep my eyes open for jars and glass containers that would be good for candle-making.
I found these ramekins at a thrift shop for $.50 each.
I still kick myself when I think about the ones I left behind. Who leaves behind star shaped ramekins for $.50 each!?!?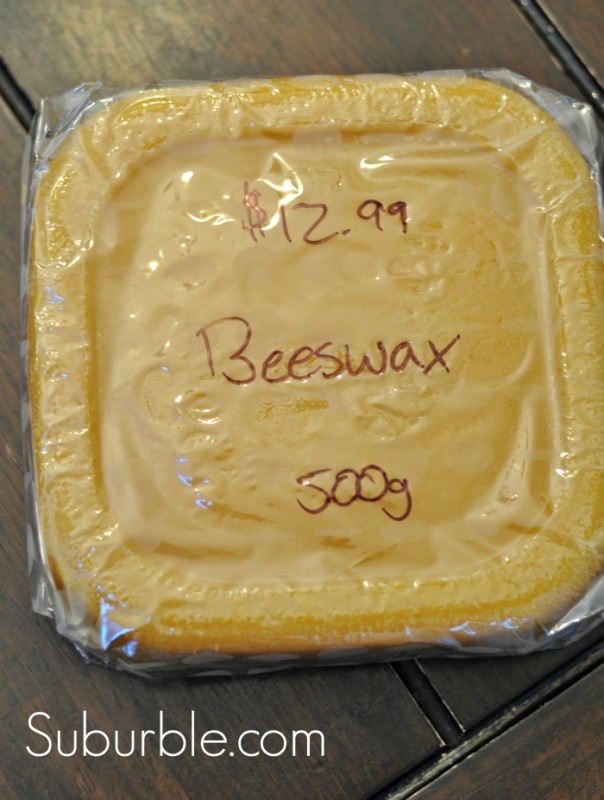 I bought my beeswax from a local honeybee center. If you can't source your beeswax locally, you can buy it online.
Do you not remember why I LOVE beeswax over all other waxes? Read about it here.
Materials needed for friendship candles:
Glass containers (ramekins, small mason jars, etc)
Beeswax (500 g will do five ramekins)
1/4 cup coconut oil
Wicks (I used large wicks – cotton is recommended)
Skewers/Pencils (to secure wicks)
Melting pot
Candy Thermometer
Charms
Optional: Essential oil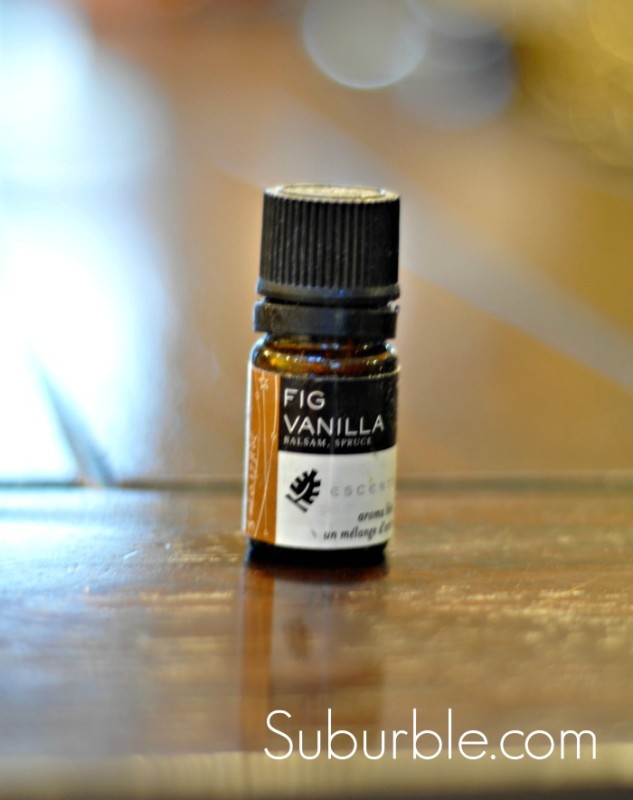 For this project, I also wanted to add a bit of essential oil to the wax. Beeswax is already fairly pungent, so I opted to use a vanilla blend as a compliment.
Once you smell beeswax, you'll realize that you need a warm smell to work WITH its aroma, rather than overpower it.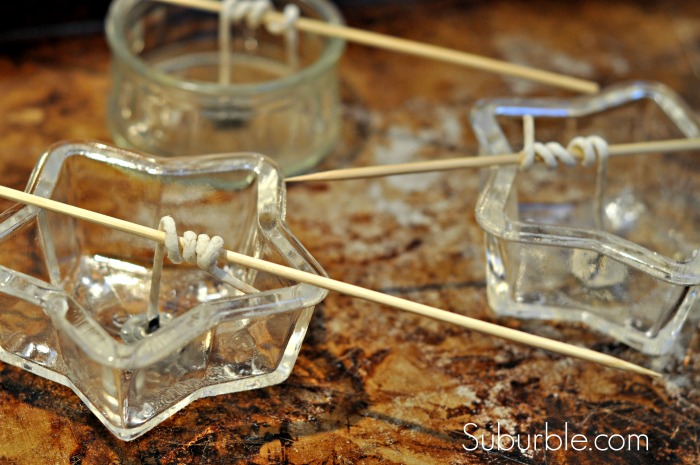 I placed the ramekins on a cookie sheet (just to protect the countertop from the heat – you could use any other protective surface), and prepped the wicks. I just placed a skewer across the top of the containers and wrapped the wick around the skewer to secure it. This way, the wicks would stay centered once I poured the wax into the container.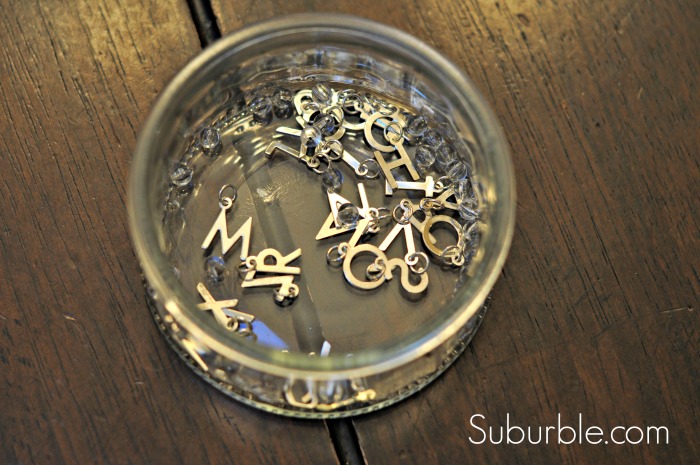 I chose to go with letter charms for this project. I thought it would be a sweet way to personalize my candles. Each friend would burn her candle down and discover her initial in the wax. Helllooooo…. awesome-and-thoughtfulness!
I chopped the brick of wax up into about 1″ chunks and melted it over a double-boiler until the wax was melted. I have a special melting pot for this process, but an old pot from a thrift store will do fine as well (remember – this pot will be totally ruined after you make candles, so ensure that you won't weep large tears after you realize that wax will not ever – EVER – come off the side of the pot).
I often add 1/4 cup of coconut oil to my wax mixture – once it's melted – just to lower the melting temperature down a notch. Like I said before, beeswax melts at a high temperature, so you don't want it to be in a flimsy glass container (it might shatter).
Once the coconut oil and wax have blended together – and are a lovely amber liquid – I added my essential oils. About 10 drops were enough (but start with about six, and give the wax a whiff before adding more).
The wax is supposed to reach 150-160 degrees before you pour it. Trouble is, I am not that patient. I usually let it get to around 130 and then just fly at 'er.
It's been successful so far!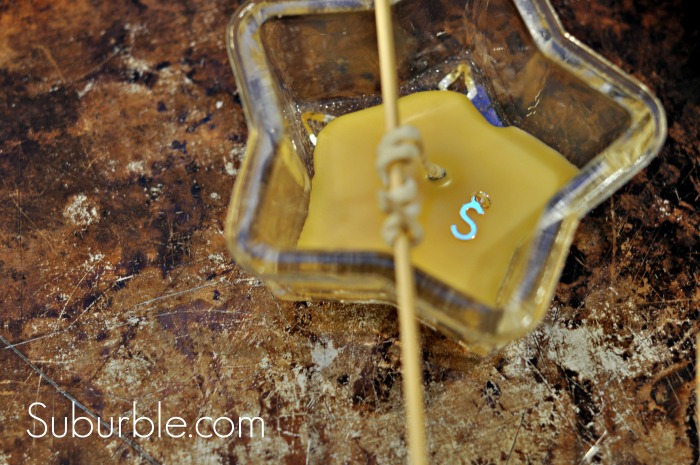 Pour a small amount of wax into each container to secure the wick. Once the wax has hardened, place your charm into its desired location. The wax should still be warm enough for you to press the charm into place so that it doesn't move around when the remaining wax is poured in.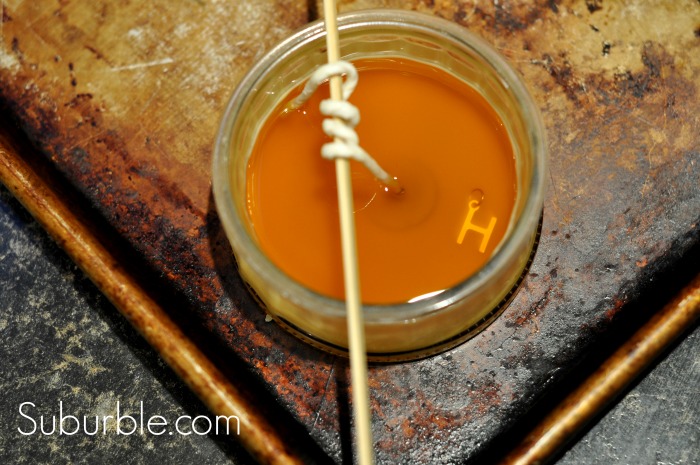 Pour the remaining wax into the container, leaving about a half-inch of space between the wax and the top of the container. When the wax is liquid, you will still be able to see the charm.
However, once the wax has set (and you should leave it overnight to completely harden)…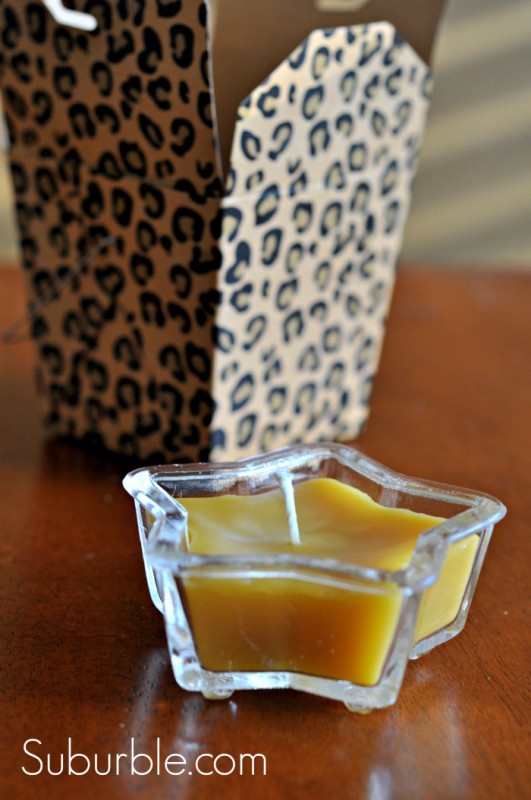 You will have a gorgeous, honey-coloured candle that is completely opaque. And in it will be a fabulous little present for your friend to find!
And now that Valentine's Day is just around the corner – it is, I swear – go visit Pinterest and you'll be like, "Whaaa…..?!?! Didn't we just have Christmas?" – you can make these for your friends.
I miss the days that we gave our friends Valentines. Let's bring it ALL back, guys. Friendship candles and Valentines for everyone!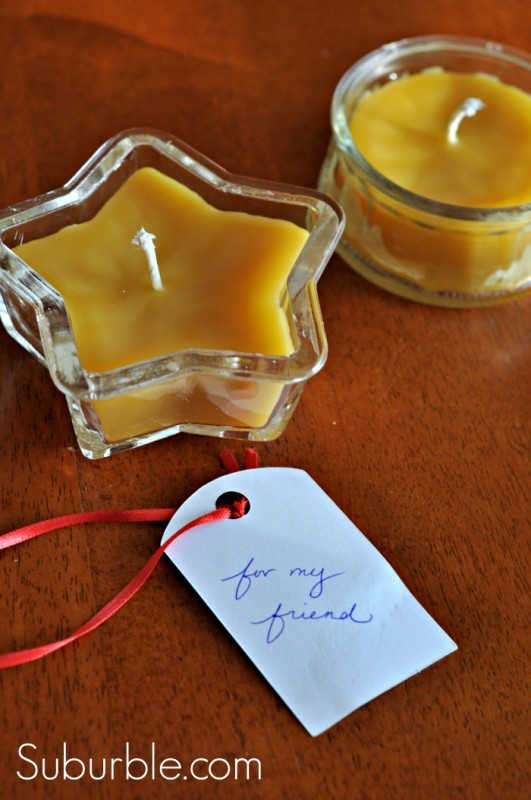 Hey friend. I made this for you. I think that you're pretty great.
Also, if we are together and meet 'NSync, you can totally flirt with Justin.
For two minutes. Then it's fair game, lady.