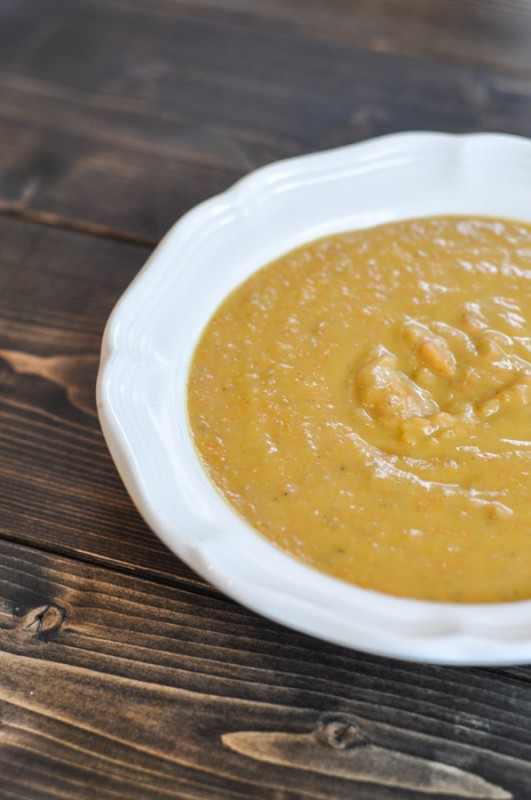 Last week was the celebration of Diwali, the Festival of Lights. The origin of this celebration is in India – it celebrates the triumph of light over darkness, or of good over evil.
It's one of the most major holidays in Indian culture.
And this means that we need to spice things up a bit.
I was asked by Patak's Canada to come up with a fun Fall recipe to share with you all. And because the wind is blowing, the leaves are falling, and the rain just. won't. stop…. I thought, I need a good bowl of soup.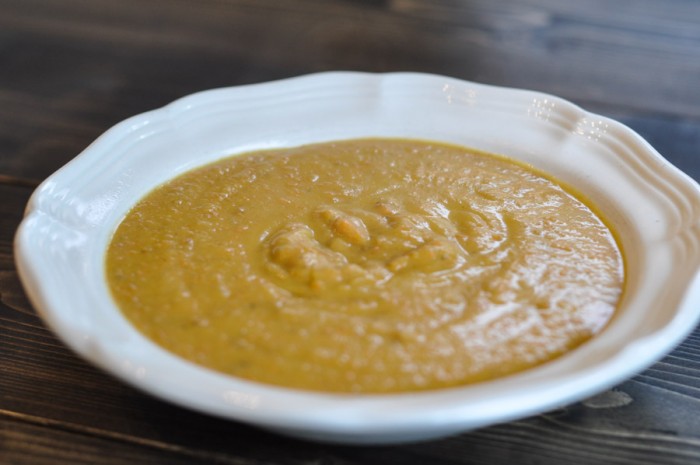 This soup was born on a day when I was feeling a bit closed in by the weather. I needed a quick lunch that wasn't going to be boring. And I wanted it to be easy.
I had leftover roast potatoes and carrots in the fridge. I had a can of coconut milk. And I had a jar of Patak's Hot Curry Paste.
I'll be very honest, friends: hot means HOT. It means, take it easy… trust your tastebuds… and add more as needed.
But this soup was a quick, easy, and spicy way to warm up a cold Autumn day.
Curried Cream of Potato Soup
2014-10-28 22:05:00
Ingredients
1 tbsp of Patak's Hot Curry Paste
3 cups of roasted (or boiled/cooked) potatoes, quartered
1 cup of cooked carrots (sliced)
1 onion, diced
1 tbsp coconut oil
1 can Blue Dragon Coconut Milk
1 Tetra Pack of Vegetable Broth
Salt and Pepper to taste
Instructions
In a large pot, melt coconut oil
Add onion and cook until slightly limp
Add Hot Curry Paste and cook for 2-3 minutes to release the full flavour
Add remaining ingredients to pot
Bring to a boil and then simmer for 1/2 hour
Blend soup in food processor or blender
Serve with bread or naan!
Notes
A little bit of plain yogurt or sour cream makes a lovely garnish in this dish!
Suburble https://www.suburble.com/
This soup has a really lovely kick to it. The Hot curry paste is definitely the strongest of the Patak's pastes I've tried. I love coconut, and the milk lightens the spice and mellows out the flavours.
A little dollop of plain yogurt or sour cream makes for a lovely garnish.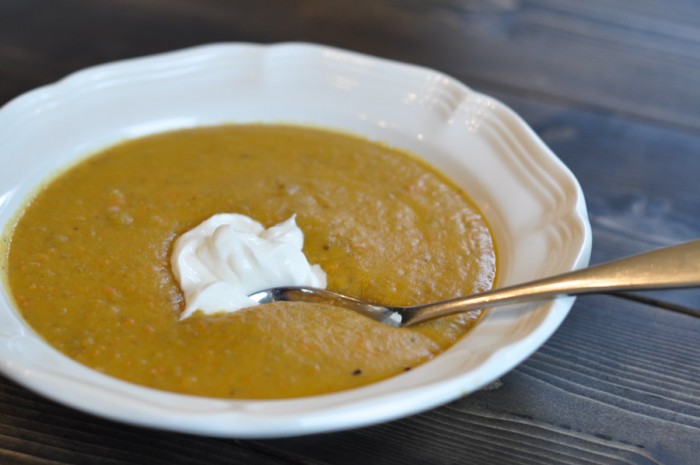 The next time you find leftover potatoes in your fridge, chuck 'em in a pot and whip up a Curried Cream of Potato soup! It freezes beautifully, and is far more interesting that what you'd normally have for lunch.
Adding more soups to your Autumn Recipe Book?
Check these out: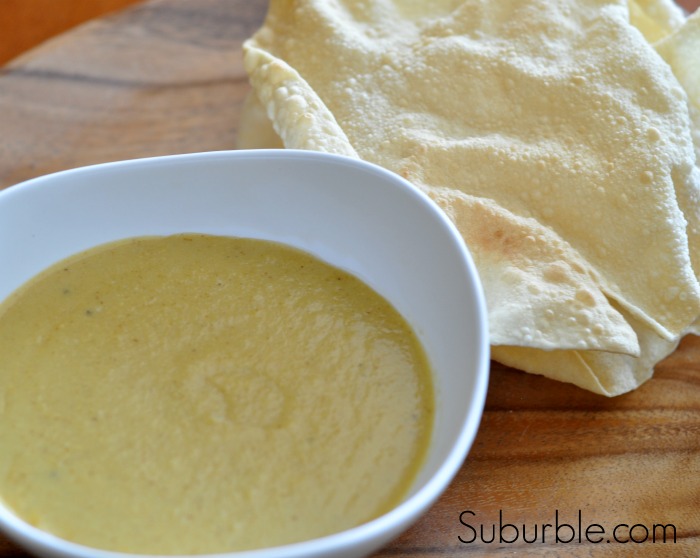 Or Follow My Pinterest Board:
Soups and Stews!

Follow Tara @ Suburble's board Recipes: Soups & Stews on Pinterest.

Disclosure:
I am part of the Patak's Canada ambassador program and I receive special perks as part of my affiliation with this group. The opinions on this blog are alway my own. Opinions are my specialty. 😉