A big thank you to Drench Rainwear and Weaver Distribution for providing the raincoats and umbrellas in this post. We West Coast gals need good quality rain gear. It's wet out here!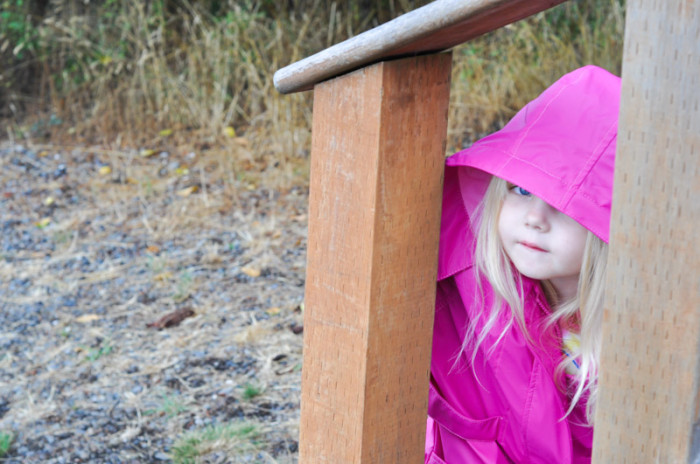 Would you trust that side-eye?

Fall has snuck up on me. I'll admit it.
We didn't really get to soak up much of the summer (or the uncharacteristic hot weather), because I was up-to-my-elbows in house renovations, boxes, and just being a gong-show in general.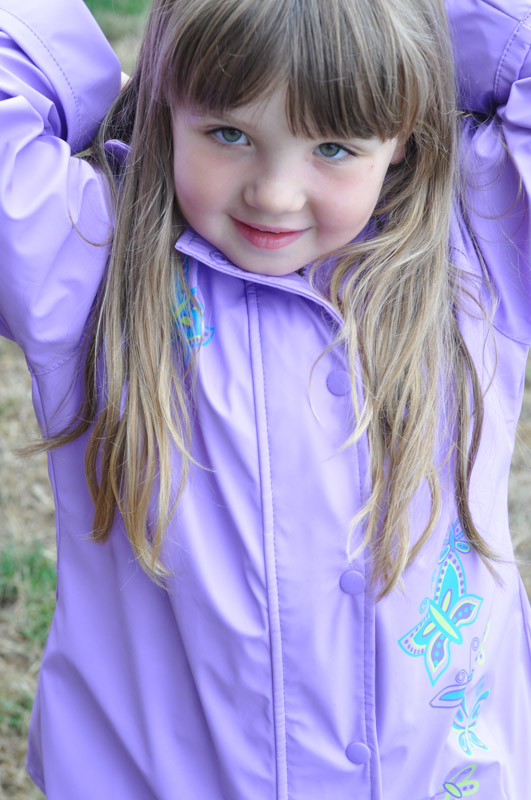 And suddenly, it's Fall. The rain is coming down, and the girls are carrying backpacks and umbrellas with them to school.
Lila has started Kindergarten. KINDERGARTEN.
What happened!?!? I'm packing lunches and checking her bag for notices and all of a sudden, I'm in the daily routine of life.
I was having one of those Mama Bear moments… fussing over the girls and thinking about how much the girls have changed even in the past year… when I remembered the interview I had with them over a year ago.
I re-read it, laughed, and decided to do it again. This time, with the same questions.
A year makes a BIG difference when you're 4 and 5. But thankfully, the innocence and sweetness has stuck with them.
An Interview with my Children: 2014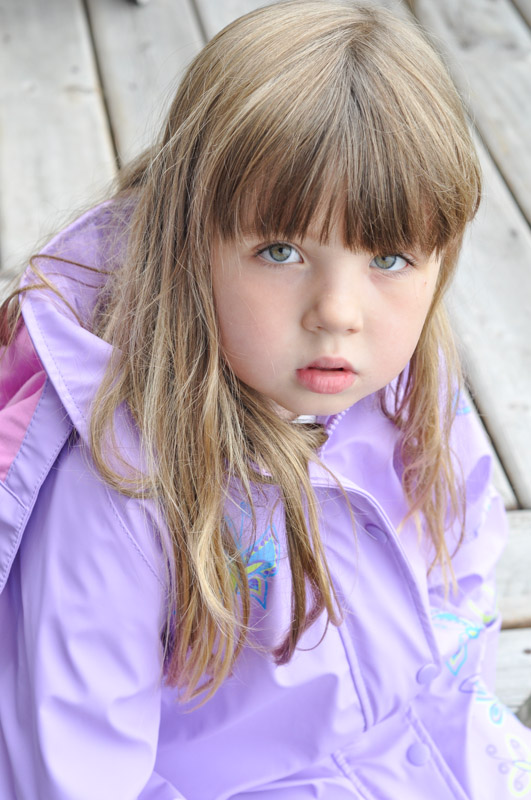 How old am I?
Lila: You're….
Lucy: THIRTY-TWO!
Lila: That's not very nice, Lulu. It's MY TURN!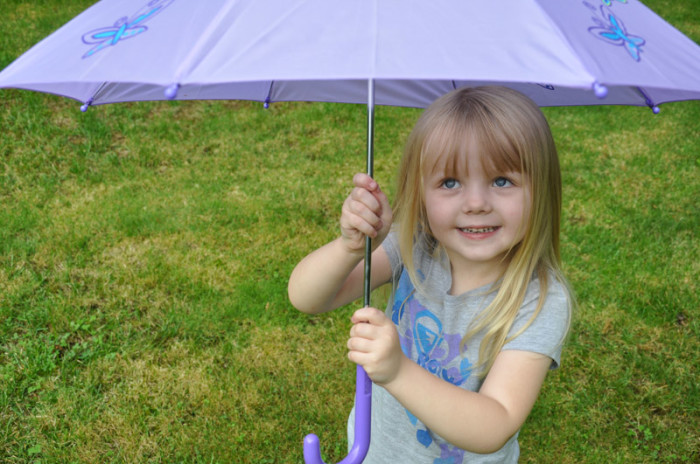 What is my job?
Lila: Take caring of us.
Lucy: Ummmm….. I know… you do the rules.
What do I do with my friends?
Lila: You got out for dinner sometimes and you go out for Starbucks sometimes.
Lucy: You… play.
What is my favourite food?
Lila: I think it is… Indian.
Lucy: Why don't you just tell me? Just give me a little hint? Is it…. What do you really have so much? Ummm….. pizza?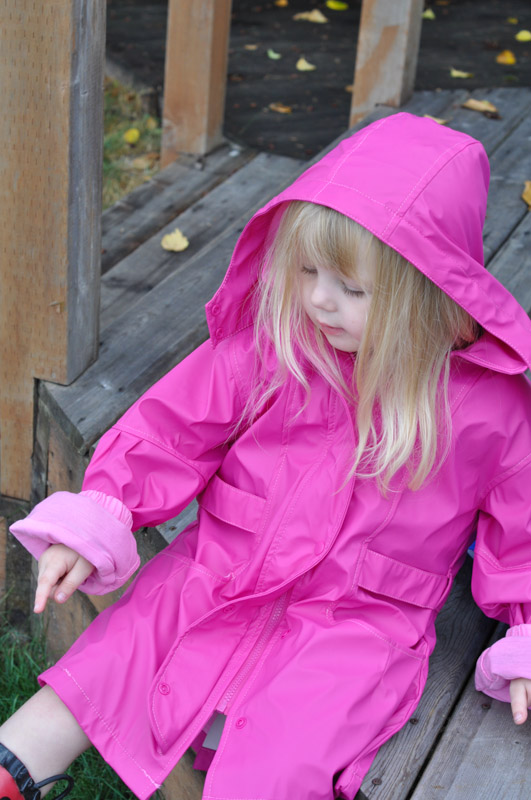 What do you want to be when you grow up?
Lila: I'm going to be a rock star.
Lucy: A fireman.
What is the meaning of life?
Lila: I think is it… that… being a friend.
Lucy: I don't know.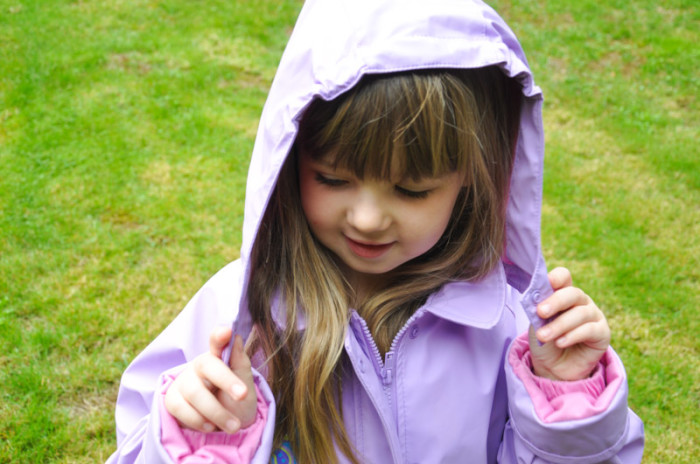 What are you afraid of?
Lila: I'm afraid of people being mean to me.
Lucy: Monsters.
If you had one wish, what would you wish for?
Lila: American Girl Doll (she said with NO hesitation)
Lucy: I'd wish for a Jack-In-The-Box.
What is the hardest thing to do?
Lila: Climb a tree… a plum tree
Lucy: To get stuff by myself (This is very true. I've never seen this kid get her own anything… she just whines until my ears start bleeding and I crack under the pressure)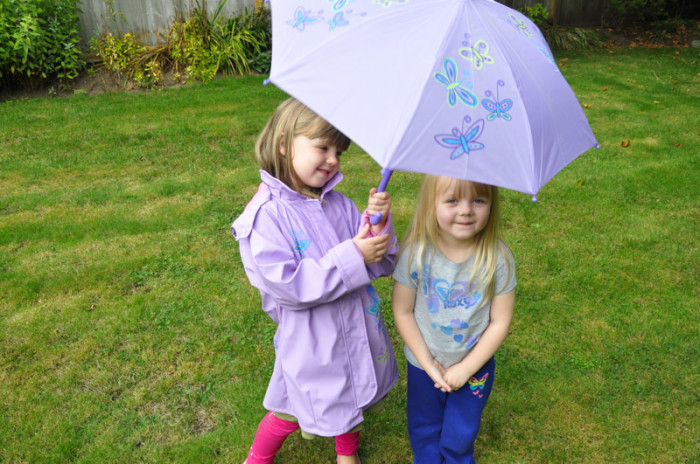 What brings you the most happiness?
Lila: People sharing and caring with other people. And then they are sharing and caring of me.
Lucy: Something that I really like. Do you know what my favourite show is? Yo Gabba Gabba.
When do you feel the most loved?
Lila: When people kiss and hug me.
Lucy: When I give you hugs and kisses.
Hugs and kisses for everyone.
If you haven't done it before, interview your children. They might surprise you.
Looking for an adorable rain coat, boots, or umbrella? Check out Drench Rainwear's line of rain gear. The girls love their jackets – but the umbrellas take the cake.