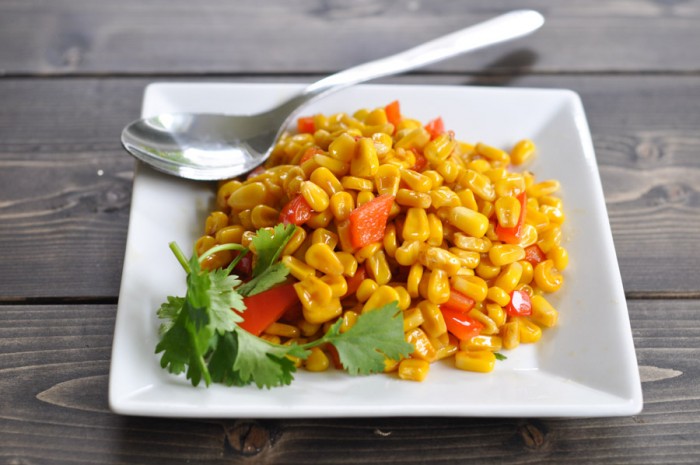 I will fully admit that when it comes to sides, corn is one of my favourites.
I know it isn't the super food that broccoli or kale is, but corn is good. Like… comfort-food, eat-out-of-the-can, possibly-lived-off-of-it-in-university good.
So when I stumbled upon Jamie Oliver's recipe for stir fried corn, I knew that I had to try it and make it my own.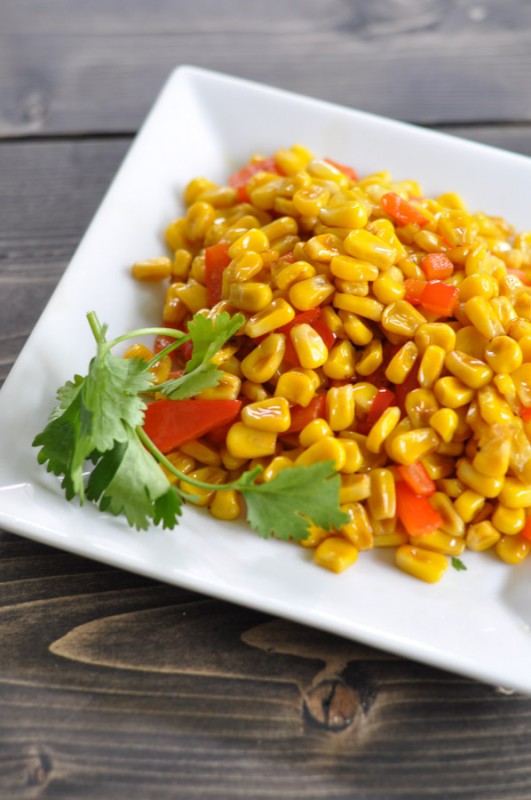 I thought about what would go well with corn, and immediately, I thought about adding a bit of heat. I used the Blue Dragon Chilli Coconut sauce to jazz up the kernels. Keep in mind, only one tablespoon will make a big difference. If you like a lot of heat, go for two. But make sure you taste-test as you cook.
Stir Fried Corn with Coconut Chilli Sauce
2014-11-06 15:56:59
Ingredients
1 can of corn niblets (or 1 cup frozen corn that has been thawed in hot water)
1 tbsp Blue Dragon Chilli Coconut Sauce
1/2 red pepper, finely chopped
1 tsp olive oil
Cilantro to garnish
Instructions
Heat up olive oil over medium/high heat
Add corn and peppers - saute until corn is cooked and lightly browned
Stir in Chilli Coconut Sauce until corn is coated; taste for heat
Serve with cilantro
Suburble https://www.suburble.com/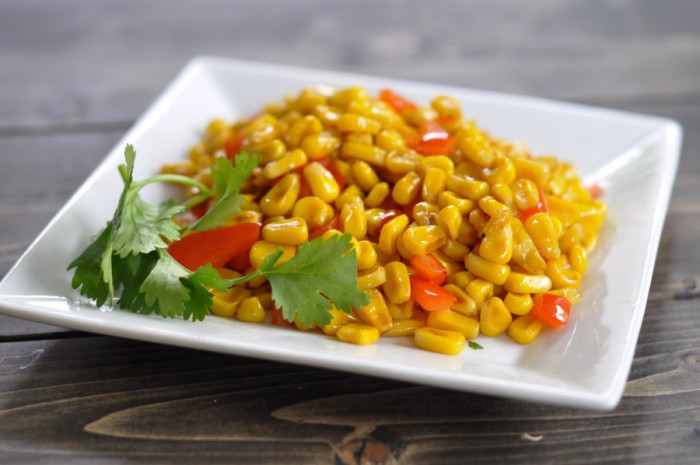 Serve this dish as a side for a bigger meal or put it on your salads and wraps. It's a surprisingly delicious combination!
Looking for more spicy and interesting recipes? Check out Blue Dragon's new Tumblr page – The Bamboo Room!
I am part of the Blue Dragon Canada ambassador program and I receive special perks as part of my affiliation with this group. The opinions on this blog are my own.