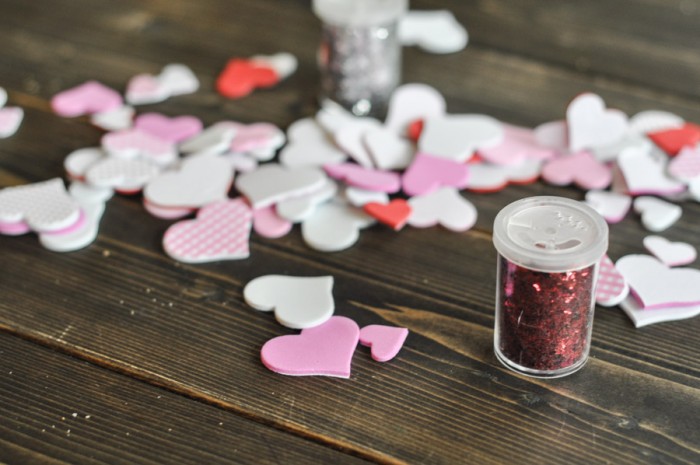 There are many – MANY – sayings about how with creativity often comes a mess.
Apparently, creative people tend to be slobs. And they thrive in their clutter.
I believe it. My craft room is a testament to "creative chaos".
And not everyone can handle this. I have friends whose shoulders start to creep up their necks when they see stickers and glue and scissors and OMG-don't-dump-that-glitter-bottle….
There's a reason why they call glitter the herpes of crafting. Once it's here… it's never going away.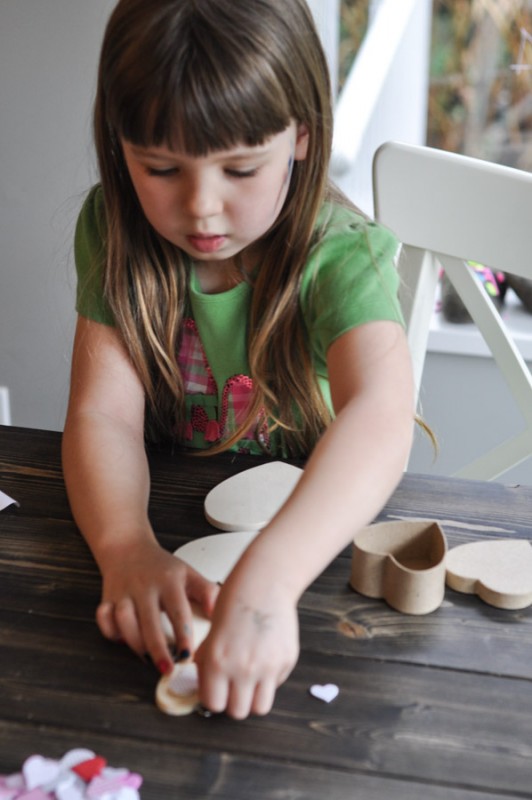 We were challenged by the good people at Green Works cleaning products to make a mess.
I gladly obliged.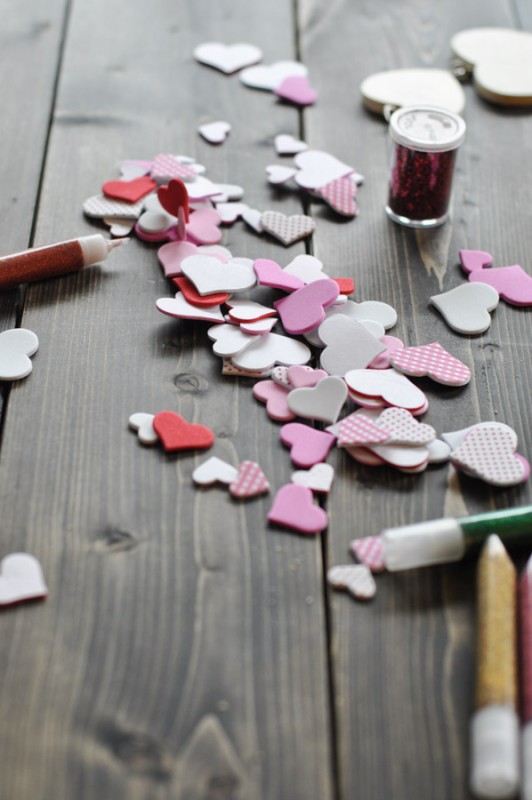 I am going to get medium-serious here for a second, just because I feel really strongly about this idea: for kids to truly exercise their creative muscles, they have to be allowed to make a mess.
If it's experimenting with art supplies or mucking around in the garden or tipping over a bucket of toys, kids have to play without the pressure of being scolded for their messes.
This doesn't mean that they don't have to help clean it up, I'm not saying that. And this also doesn't mean that they get to wreck things. Scratching your name into the table isn't "art" when you know it's going to devastate your mother. Common sense needs to prevail.
But a bit of glitter on the table, flour on the wall, Legos on the rug, dirt on the floor…. that's not going to hurt anybody. It might make mom or dad nuts because things are imperfect for a while…. but that's okay. That's life.
My children have access to scissors and glue and paint and markers all the live long day. And I won't lie: they leave a wake behind them. Sometimes Lucy will cut a piece of construction paper into fifty pieces, just so three can be glued to the page.
And Lila is the worst for wanting to staple things together. Never a pocket or an envelope, Lila's art features the "bling" of metal staples.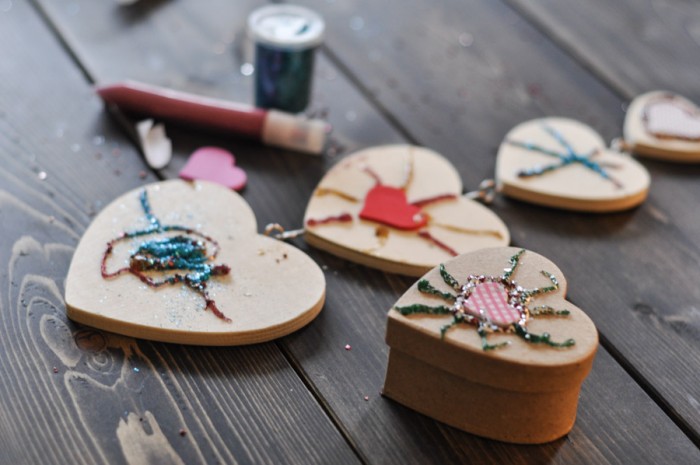 But I see how they dive into projects without fear; they don't need me to come up with ideas for them. They show me their work, but really, they know what they like.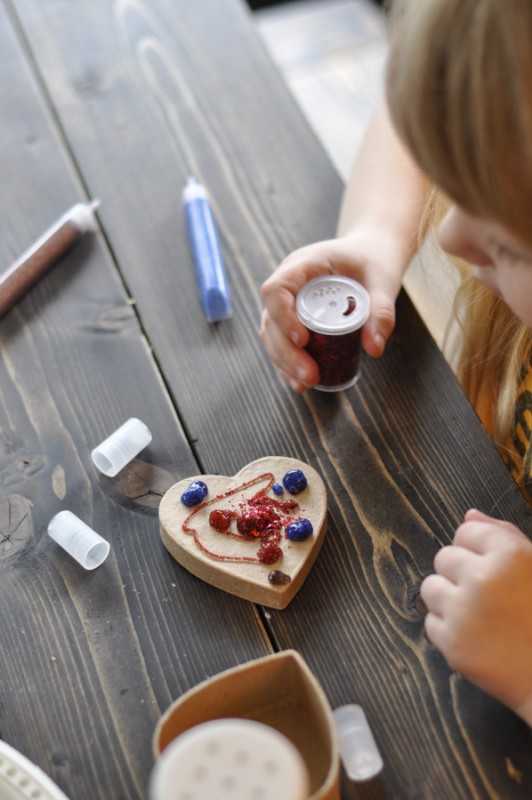 They are confident in their creativity. And I'm so proud of that.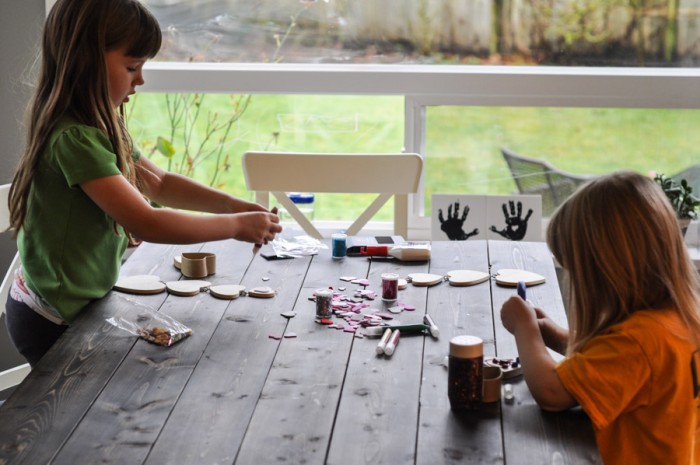 But eventually… craft time ends…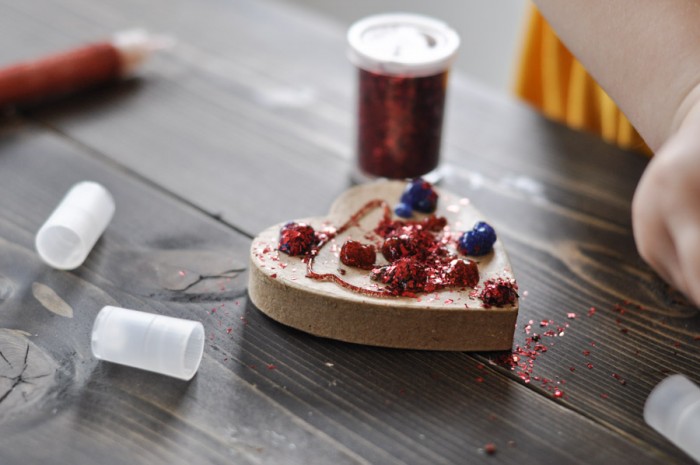 … and mom has to come back to help the troops clean up their chaos.
Green Works cleaning products has partnered with me for this post to offer one lucky reader the supplies to clean up after their creative chaos! With 97-99% naturally-derived ingredients, I am comfortable using these products in our home. The entire Green Works line has been recognized "for safer chemistry" by the Environmental Protection Agency (EPA) in the United States.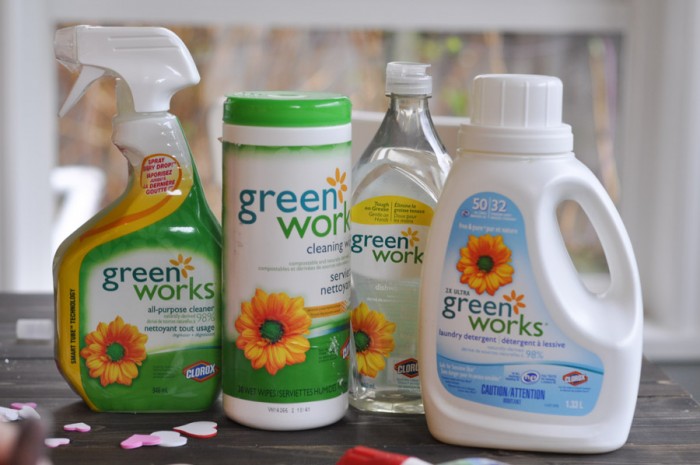 Green Works wants a lucky Suburble reader to feel good about getting their mess on. They're offering a package of Green Works products – along with a Brita pitcher and hard-sided water bottle, to keep you hydrated in your creative endeavours – to a Canadian reader who enters in the Rafflecopter below.
The package (approx MSRP of $70) includes:
– Green Works All Purpose Cleaner
– Green Works Natural Compostable Wipes
– Green Works Natural Glass and Surface Cleaner
– Green Works Natural Dishwashing liquid
– Brita Grand Series Pitcher
– Brita Hard-Sided Water bottle
Giveaway is open to Canadian residents (excluding Quebec – sorry guys!). Void where prohibited. Giveaway will run from February 10th until 11:59 pm on February 16th, 2015. Green Works is responsible for prize-fulfillment.
Good luck!