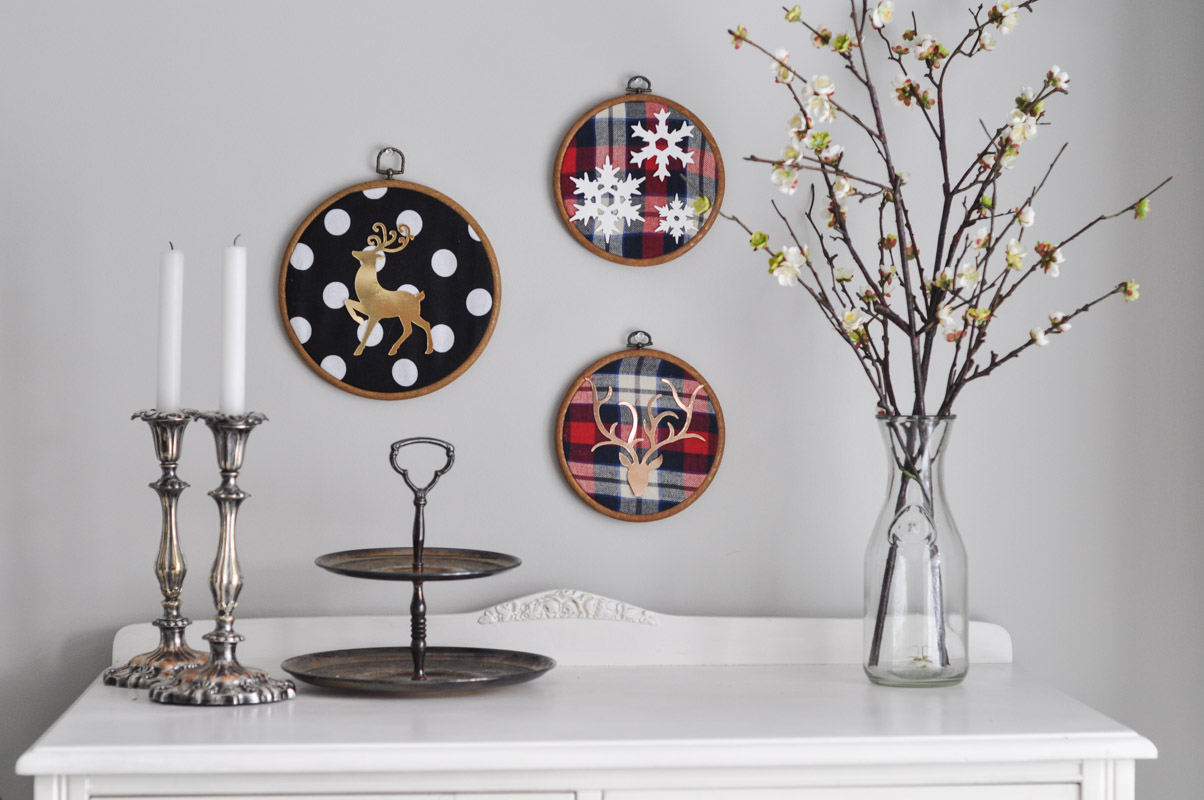 I've been hankering for Christmas this year. I'm ready to bring in the warm flannel, the reindeer, the flocked trees and the warm drinks.
While I'm not quite ready to pop up the tree up in the living room (though I've thought about it more than once), I have been working on some Christmas decor. This collection of embroidery hoop art came from a box of scrap fabric and my Sizzix Big Shot.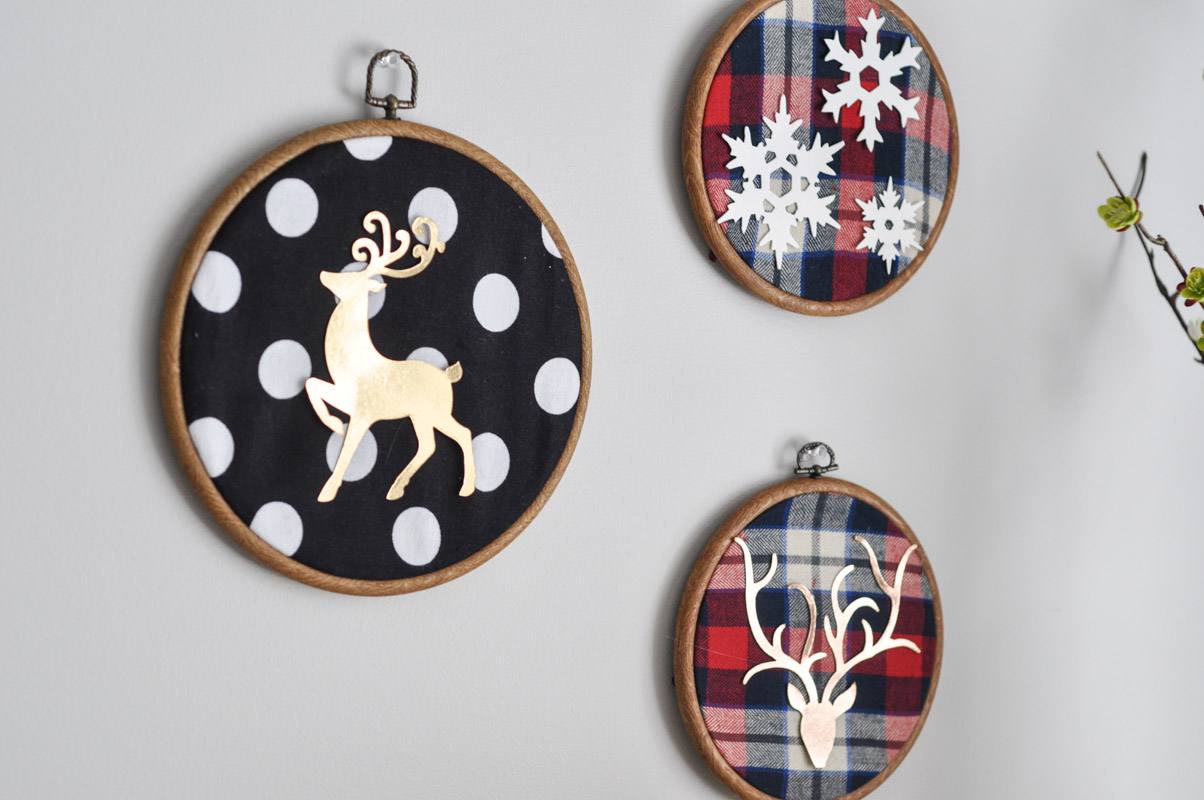 You know that I can't help myself when a metallic accent is happening.
And when you pair that with a reindeer? I'm basically butter in your hands.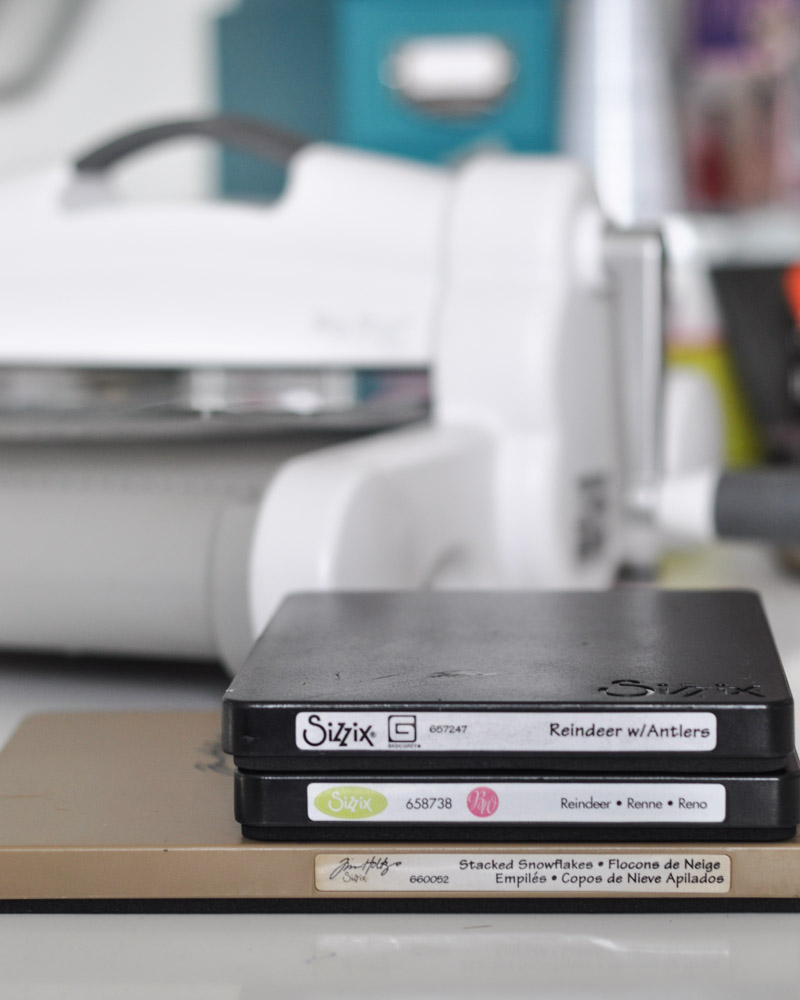 I collected some Christmas Sizzix Big Shot dies – the Reindeer with Antlers, the Reindeer, and the Stacked Snowflakes – to create this collection.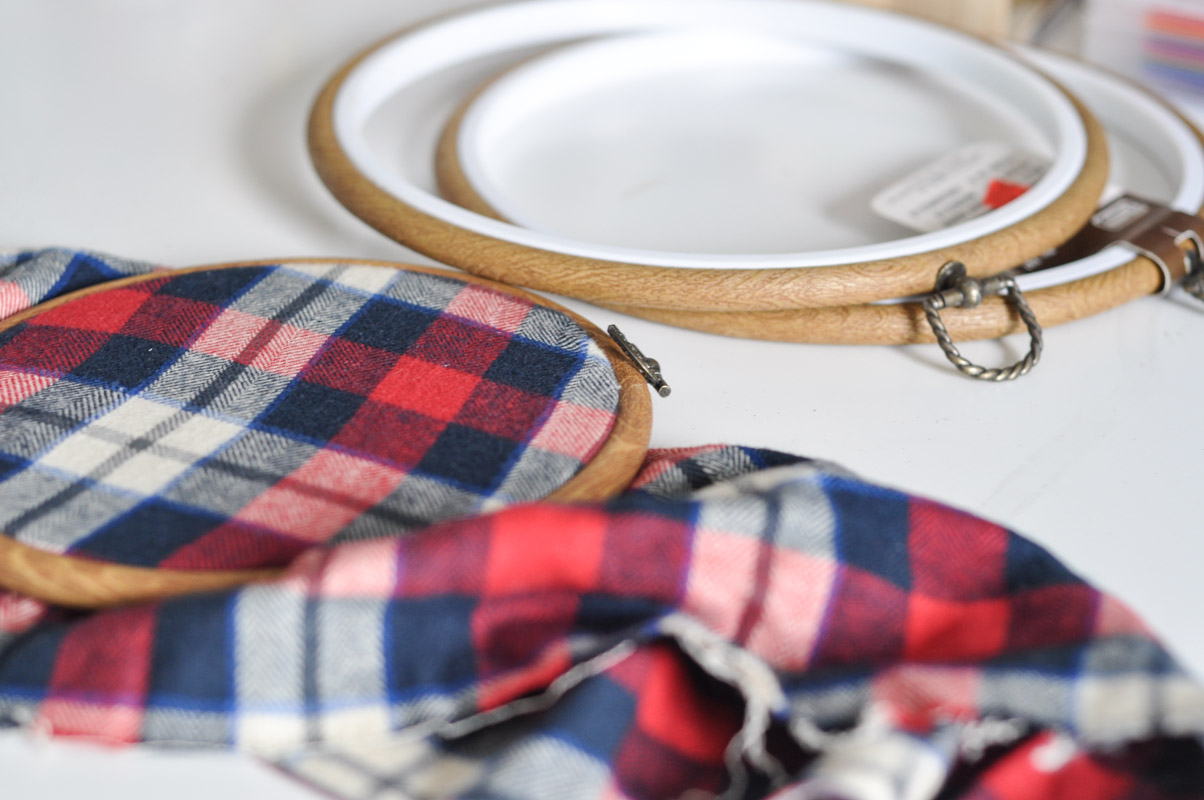 I dug through my craft stash and found these thrifted embroidery hoops – a happy stumbling-upon that I made with my mom at one of her favourite thrift shops.
You may not be able to tell from the picture, but the "wood" framing this art is actually plastic. You just slip the plastic faux-wood around a sturdy insert.
It's ridiculously easy. And at less than $.50 a piece, I'm thrilled with them.
I will admit, I was skeptical of these hoops when I first found them – plastic ain't wood, honey – but now that I've worked with them and hung them on the wall, I like them just as much – if not more – than the real wood embroidery hoops.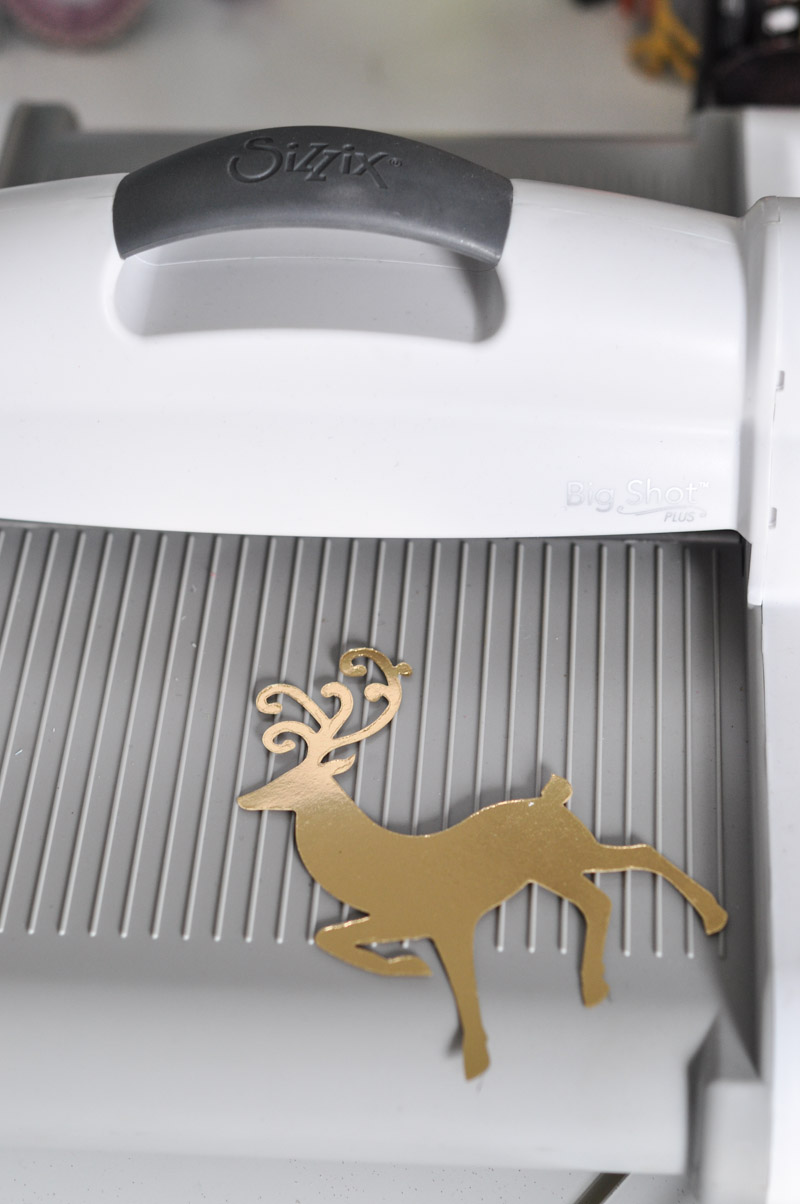 I cut out the shapes from various bits and bobs that I had in my craft cupboard. The deer is from Tim Holtz metallic cardstock in gold.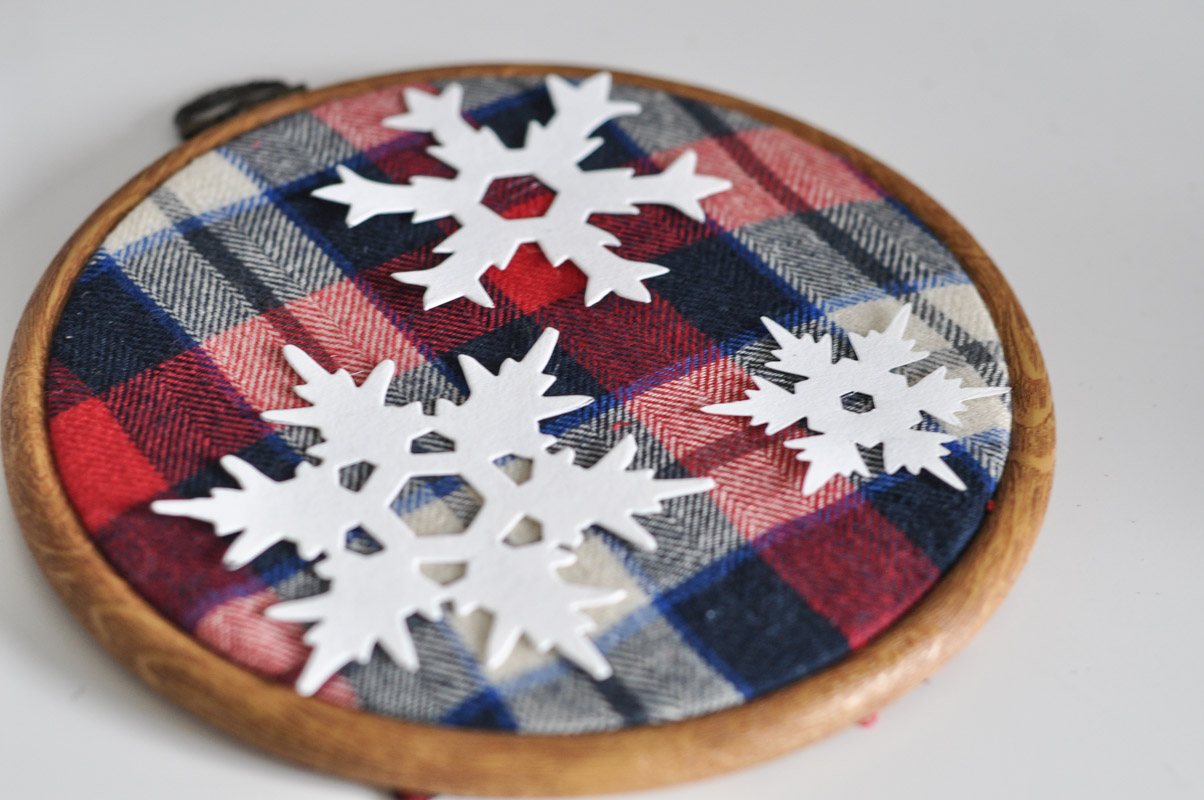 The snowflakes – atop plaid flannel from JoAnn – are cut from the newest paper from Sizzix – leather paper.
It's thick, textured paper that cuts beautifully.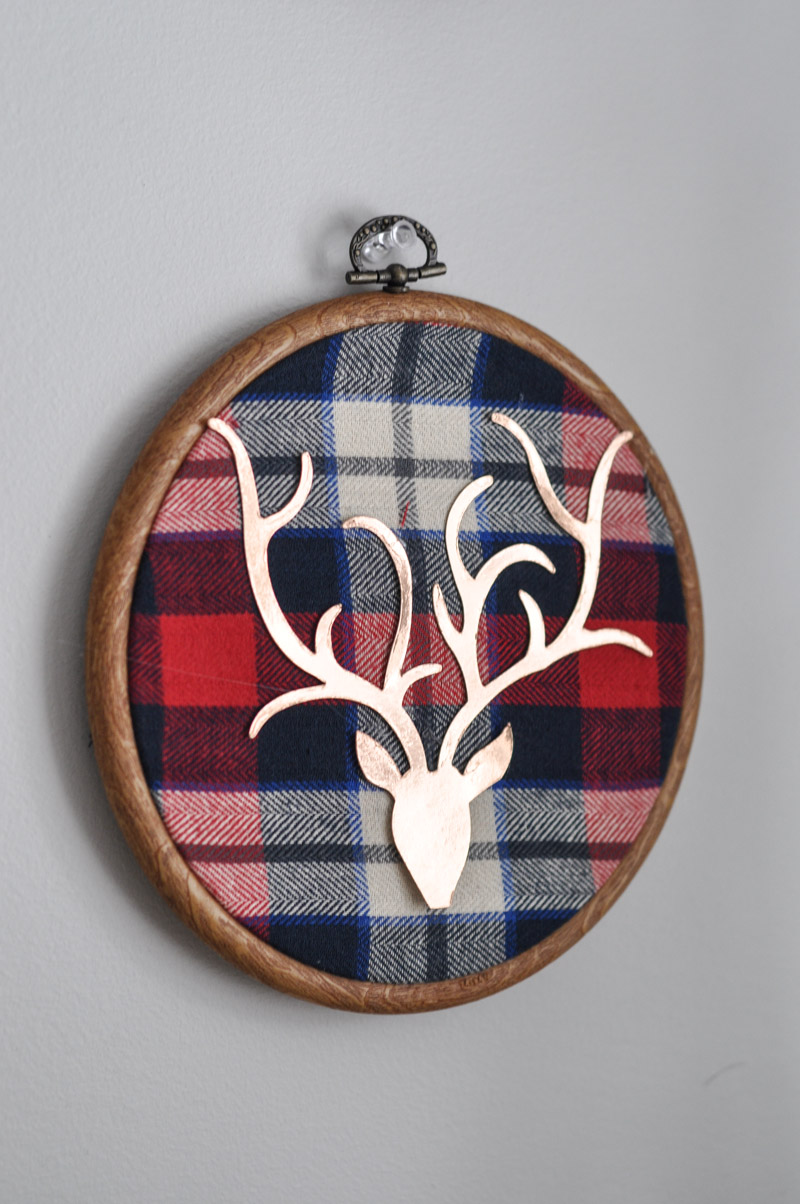 Finally, the stag head is cut from Tim Holtz metallic cardstock in copper. While Christmas has been typically red, white and gold for ages and ages, copper is the new up-and-coming metallic.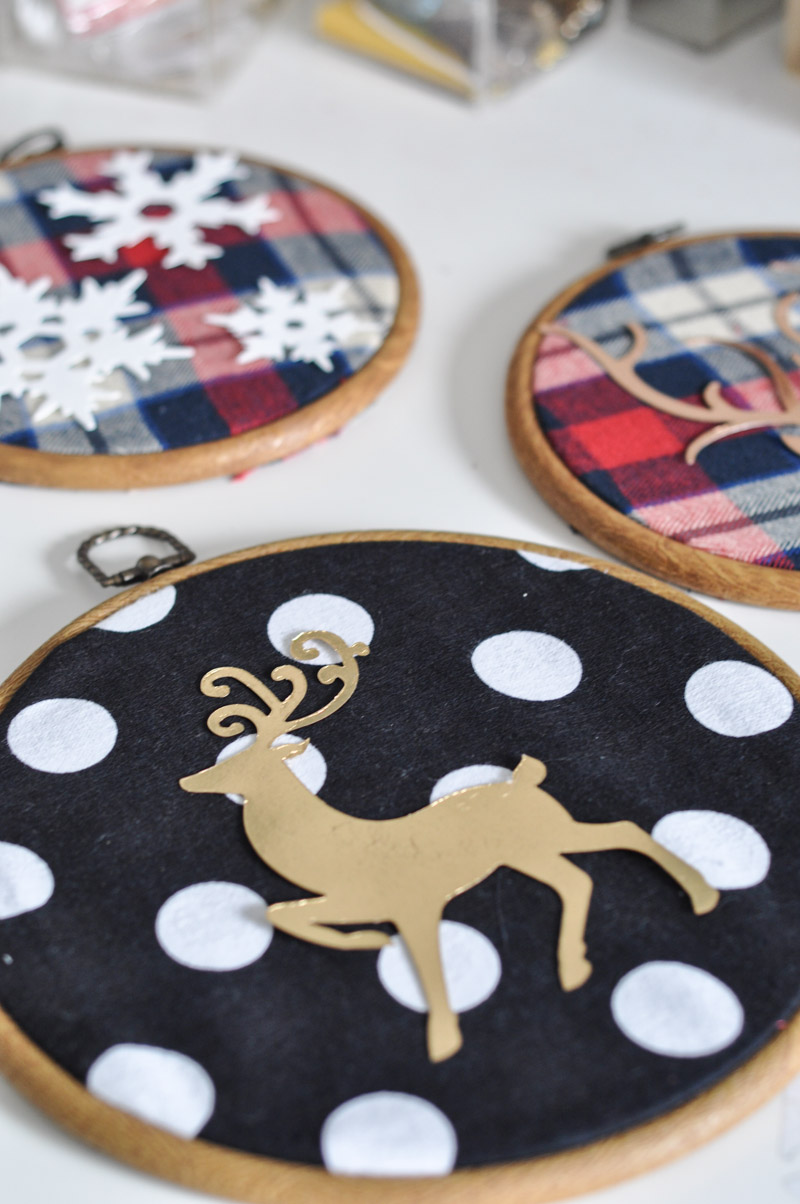 I opted to use hot glue to secure the shapes to the fabric. It is fast, secure, and because these pieces don't get a lot of handling, using hot glue will stand the test of time.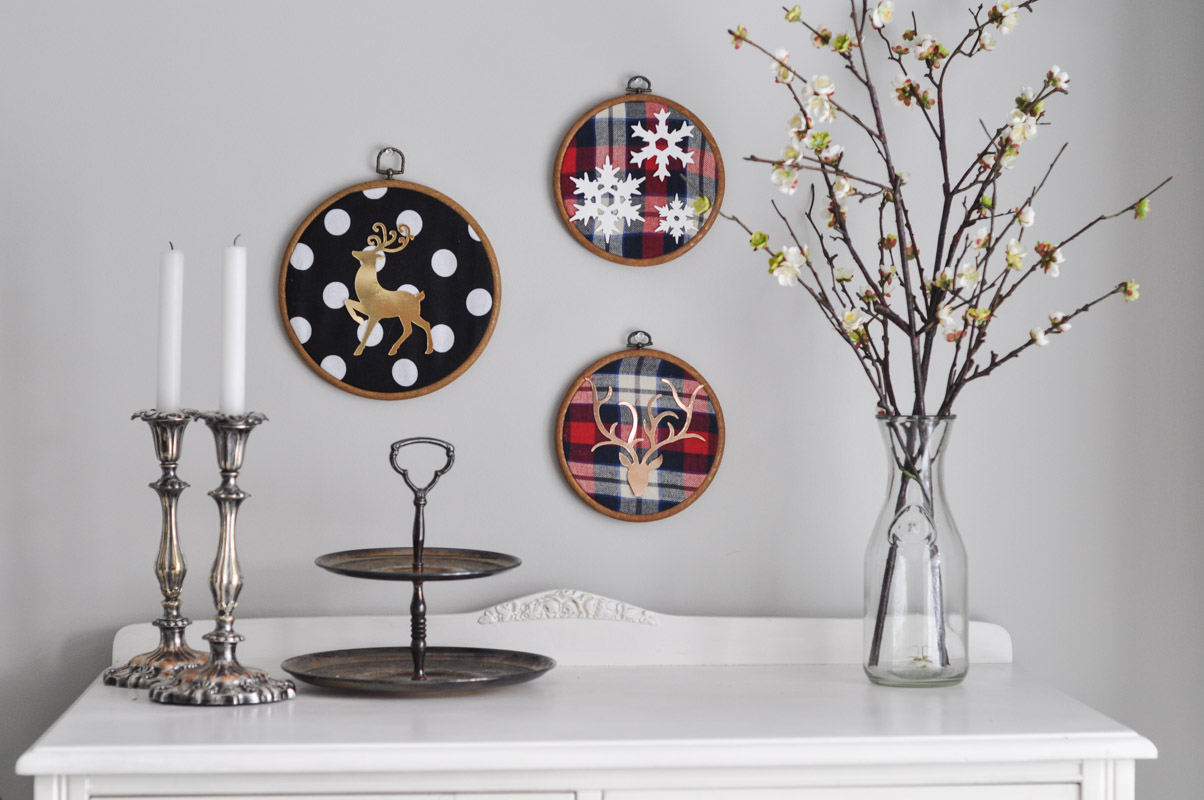 I love how this little trio sits atop this vignette of antiques. It's proof positive that you don't need expensive art work to be on-trend and to make an impact.
Don't overlook that little stack of embroidery hoops at the thrift store. They could end up being your next piece of Christmas decor!
Love playing with your Sizzix machine? Check out some of my previous projects: