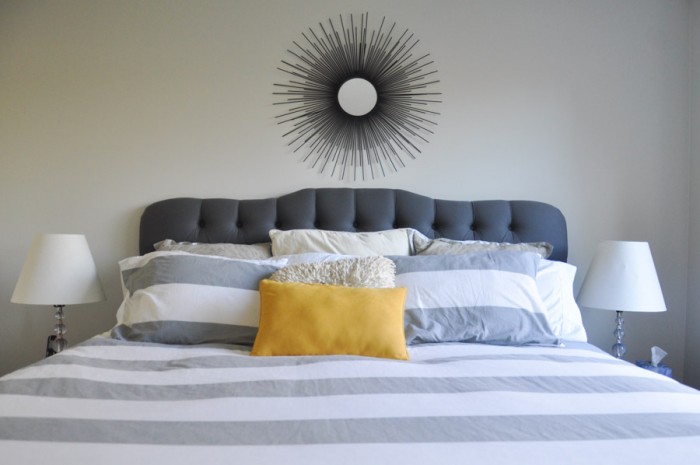 Just last week, I wrote about the master bedroom project. I'm bound and determined to soften this room – to make it a place that makes me sigh with relief as I cross its threshold.
More often than not, this room makes me sigh with exasperation.
Laundry baskets and unpacked boxes (I know… I know…. what is WRONG with me?) were greeting me every time I walked into the room.
But that's all changing. I'm making this space my own. I'm claiming it, flag in hand.
(My flag would have a glass of pinot gris and a pair of flip-flops on it. Because, you know… class.)
I have big big plans for the wall behind that fabulous headboard. I'm going to put up wallpaper.
Upon hearing this plan, Mr. Suburble eyed me nervously. "Wallpaper? Isn't that out?"
Mr. Suburble… you lovely, out-of-touch man. Wallpaper is in. So in. Deliciously in.
And so I started shopping.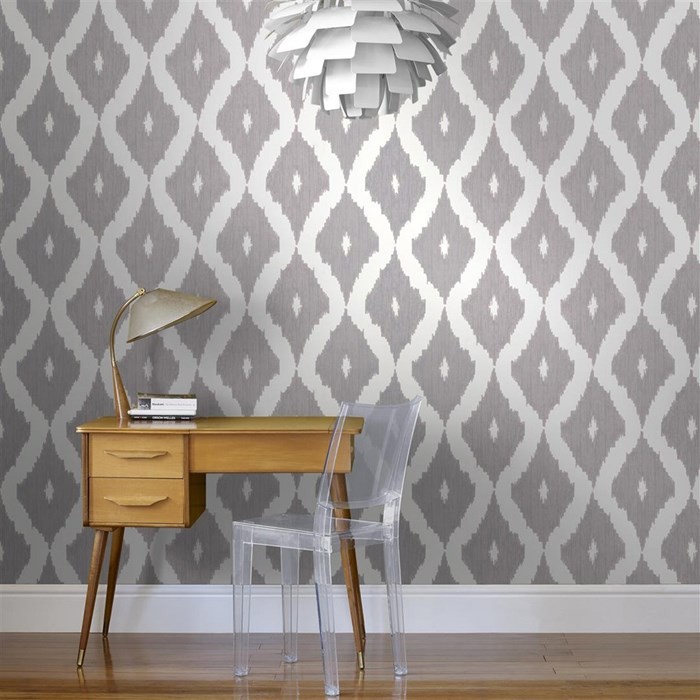 I'm working with the lovely people at Graham & Brown on this project; they have the most gorgeous wallpapers to choose from. I have been leaning towards grey (mainly because I've completely rejected the warm autumn colours of my old house, and I want only cooler, grey tones in this house) – but there are so many to choose from.
The paper above is an ikat in white and grey. I'm always drawn to the strong pattern of ikat. I love the impact of it.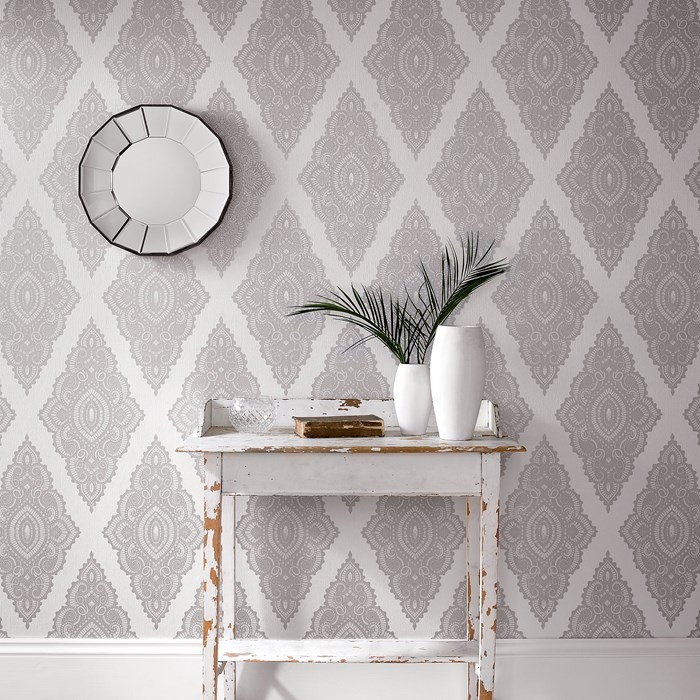 A more classic take on that pattern is this Jewel wallpaper. I love love love it. It caught my eye immediately.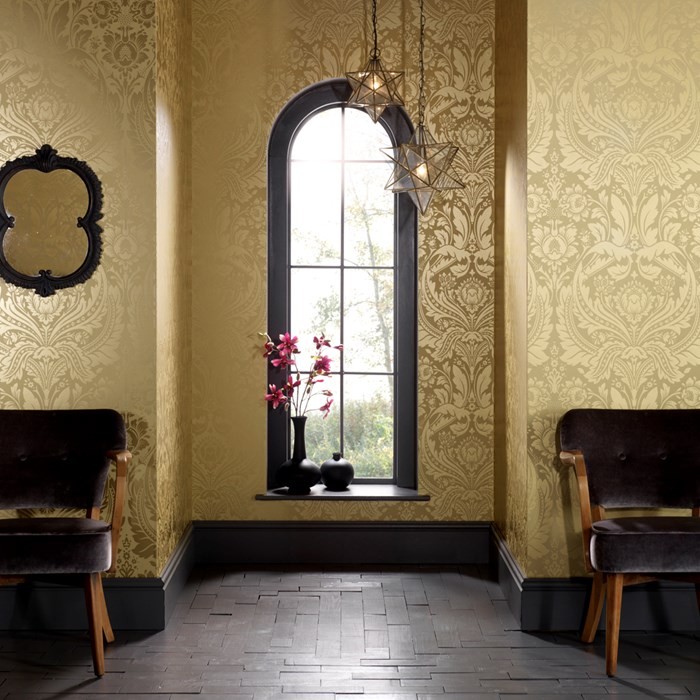 But what about impact? And wouldn't yellow make such a statement? This paper – called Desire – featuring the deep jewel tones of mustard and gold is so striking. It's sheer opulence.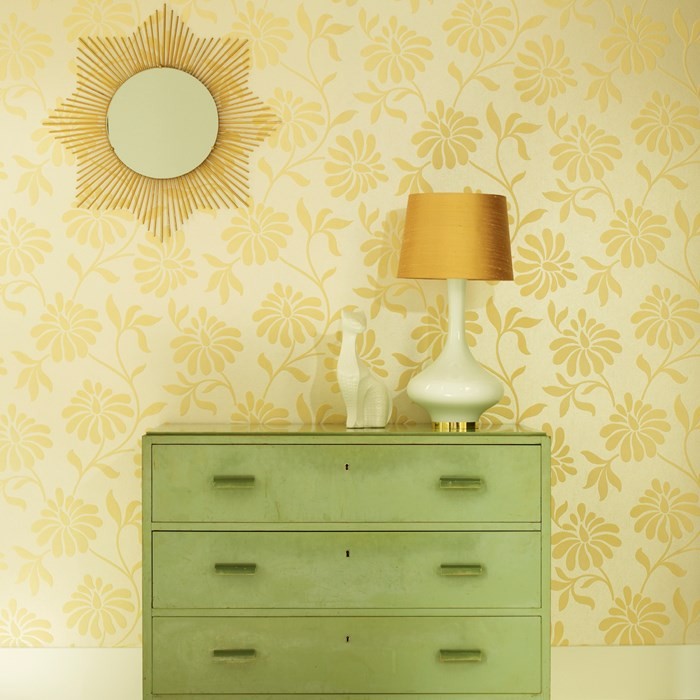 Or could I take it a step further? Ophelia Cream is happiness and daisies. But is it TOO much?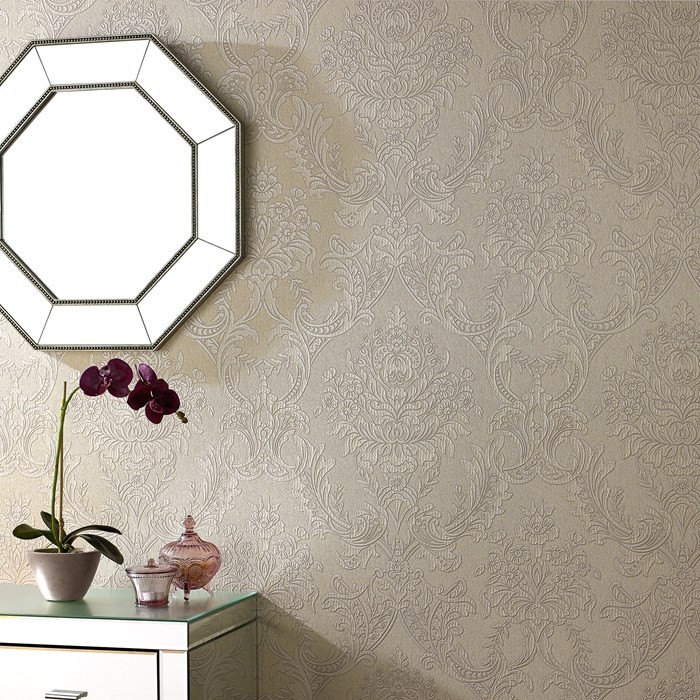 I paused on the muted harmony of both golds and greys. Province Gold is loveliness. But would it disappear in the room? I need something to pop out.
I'm going to ask you, dear readers, for your opinions. Which wallpaper is your favourite? Remember – I have greys and whites happening now (but I'm seriously devoid of toss cushions and accents).
Gut reaction: which is your favourite?
Create your free online surveys with SurveyMonkey , the world's leading questionnaire tool.