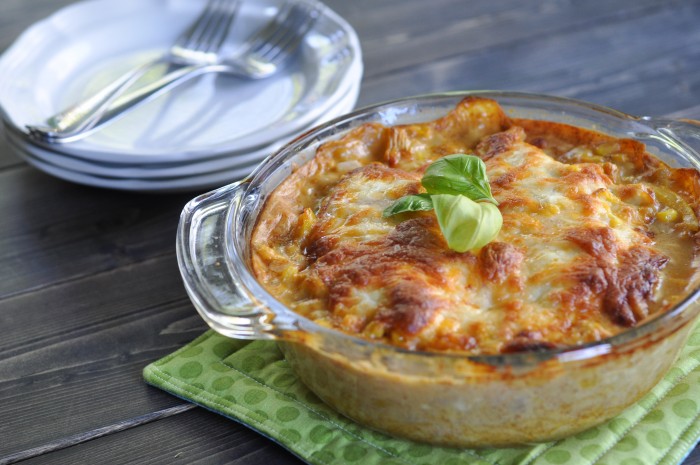 It's been a fun six months sharing recipes from Campbell's collection of Simple to Make, Easy to Love meals. I've definitely appreciated how quick and easy it's been to put these meals on the table.
The last recipe I'm going to share is the Tex Mex Chicken and Rice bake – this one is a cinch to put together when you don't have any prep time.
And if you want proof of that?
This is what my island looked like after I had whipped this baby up: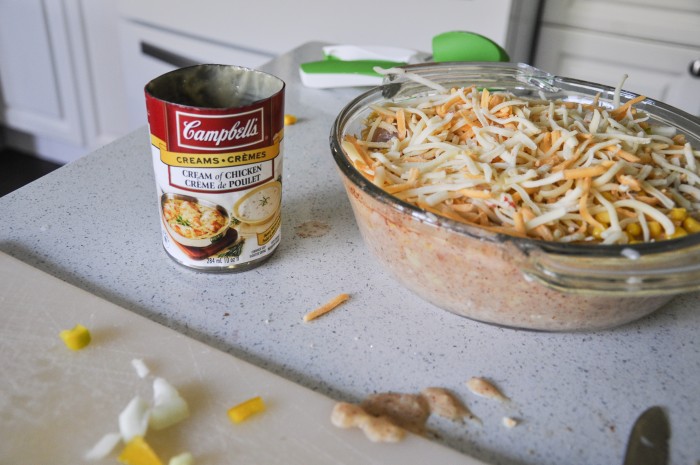 Oh hi, Chaos. Glad you could pop in for a visit!
This dish does take about 45 minutes in the oven, but you don't have to think about it until the timer goes off. If you like your meals to have a bit of a kick, consider adding extra chili powder to the top of the chicken breasts before covering them with cheese.
Ingredients
1 can (10 oz/284 mL) CAMPBELL'S® Condensed Low Fat Cream of Chicken Soup
1 soup can 1% milk
3/4 (175 mL) cup uncooked regular long-grain white rice
1 1/2 tsp (7mL) chili powder
1 1/2 cups (375 mL) mixture of red and green pepper strips, chopped onion
1/2 cup (125 mL) frozen corn
4 (about 1 lb/500 g) boneless, skinless chicken breast halves
1/2 cup (125 mL) shredded Tex Mex cheese (or Cheddar and Monterey Jack mixture)
Instructions
Mix soup, milk, rice and chili powder in shallow 2 qt (2 L) baking dish. Spread evenly with vegetables.
Top with chicken. Sprinkle chicken with cheese and additional chili powder, if desired. Cover.
Bake at 400°F (200°C) until chicken is cooked through and rice is tender - about 45 minutes.
Remove cover and broil until cheese is golden and bubbly - about 3 minutes.
Remove chicken and stir rice before serving.
https://www.suburble.com/2015/04/tex-mex-chicken-bake.html
a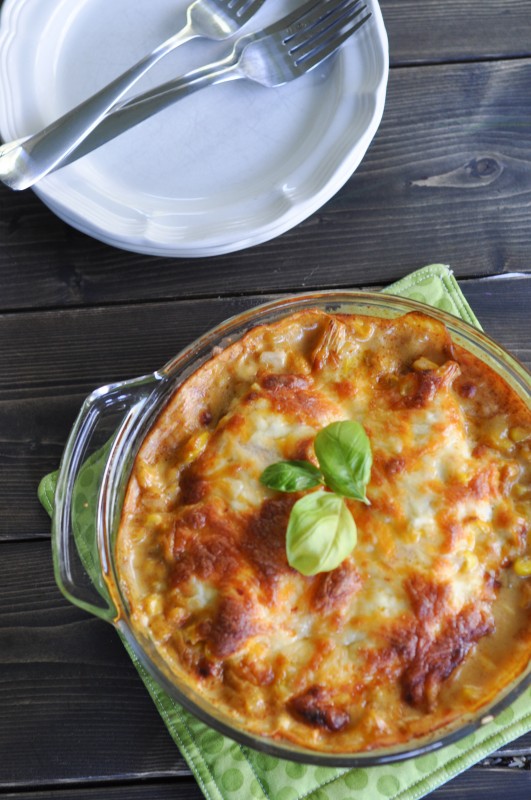 You'll want to be sure that you cover this dish, in order to cook the rice properly – then you can broil for a few minutes to get that golden top.
This was a quick and easy one-pot meal – and it took less than ten minutes to put together. It's perfect for those days when you're running from one to-do to the next.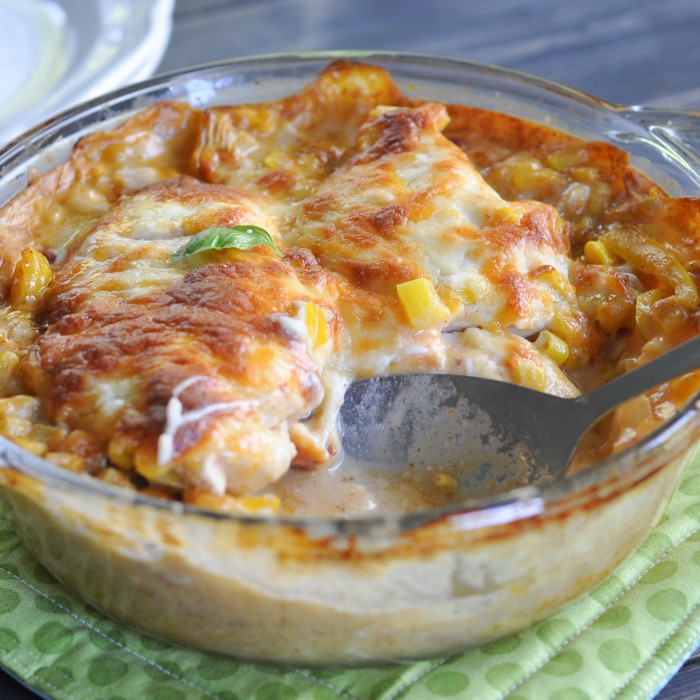 And there's cheese. Lots of it.
That's a winner in my books!
Looking for more quick and easy meal ideas? Sign up for Campbell's Meal Mail to get new recipes delivered straight to your inbox!
Disclosure: I am part of the Campbell Company of Canada Ambassador program with Mom Central Canada and I receive special perks as part of my affiliation with this group. The opinions on this blog are my own.