I know…. what am I doing? Spray painting brass!!?!? Why? Brass is in!
Well, I've decided that it's "in", and I'm just waiting for Style at Home to email me, congratulating me for single-handedly reviving this home decor trend.
But this little brass duo just didn't look quite right in its original state. I was gifted this giraffe mama-and-babe by my Grandma. She collected brass in the 90's. Now she's decided to let me jazz up my living room with some of her brassy lovelies.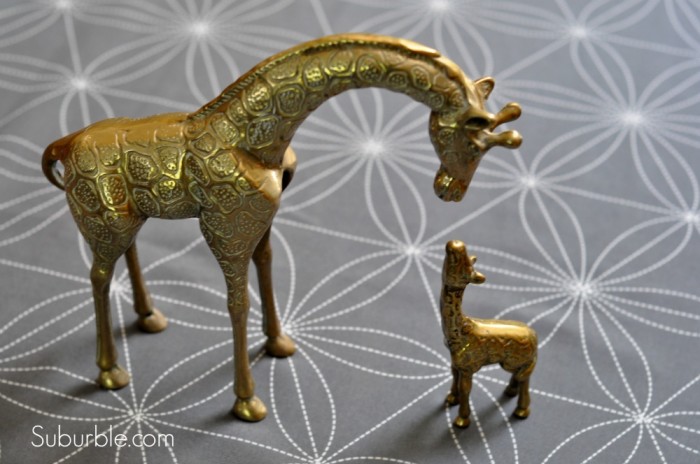 It's cute – you can't deny it. But their colour is a bit off, and the tarnish in their spots just doesn't do it for me.
Well, you know how we do it here on Suburble. Mike Holmes may say, "Make it Right", but this gal says, "Paint it Right."
Spray paint to the rescue!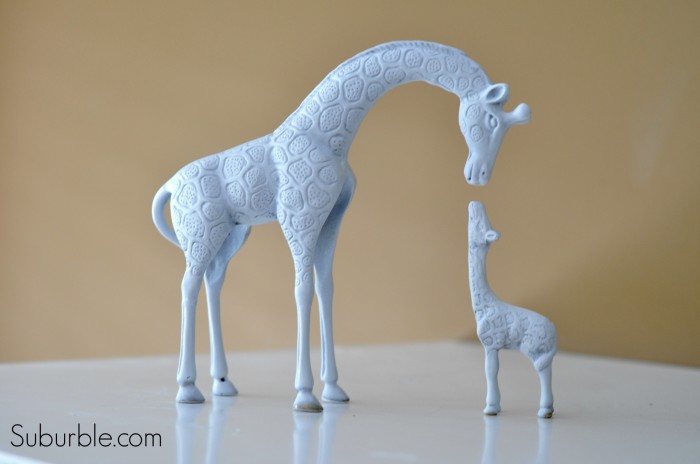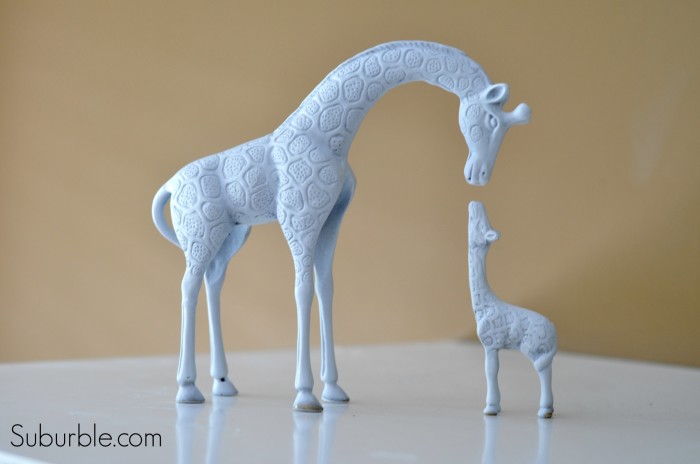 Is this not perfect?
Just the right amount of detail… and yet, still simple. I think that because the the finish is now matte, it becomes so much more sophisticated.
And it's perfect for our house. A mama reaching down to touch noses with her baby. It's right where we are as a family.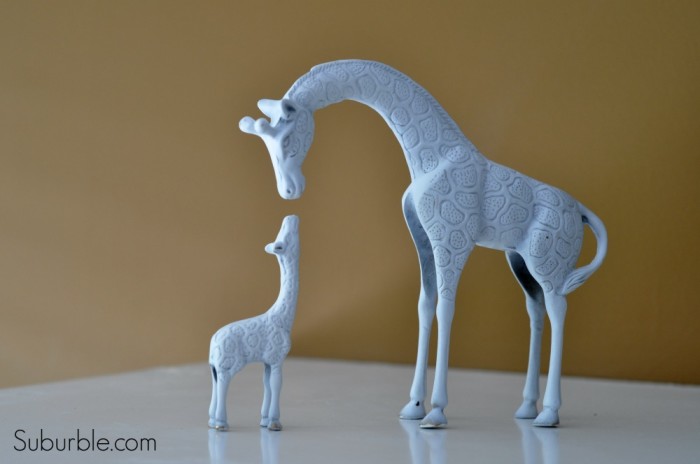 We have this duo standing on a tray on our ottoman (which is an upcoming post – I reupholtered something, guys – and it's actually pretty nice!) and every kid that has seen this little pair is immediately drawn to it.
Mothers panic. "Don't bang those! You'll break it!"
But I brush it off. "It looks like ceramic, but it's brass. It can't be broken."
Yes. It cannot be broken. Savour those words in your mouth, like the first sip of wine at the end of the day that your kid found a Sharpie in the junk drawer.
If the painted surface chips, you just re-spray it. Child-proof home decor.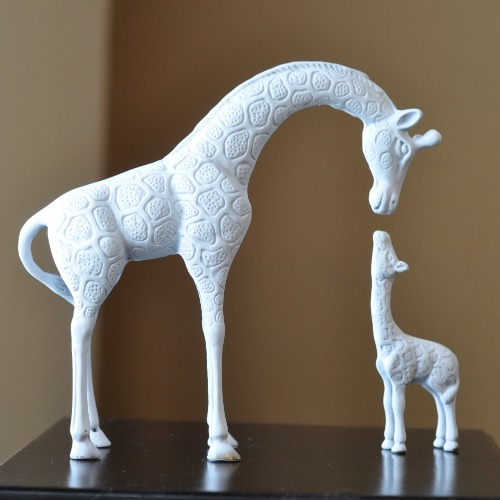 Maybe I'll start another trend? Metal knick-knacks that kids can't break? No longer will all of the good stuff have to be packed away until the kids are in high school. Brass will save us!
Or it will save me. Melissa and Doug is not a home decor company. I needed something to add a bit of style!
If you haven't joined me in the Brassy Love Parade, consider joining me at the Painted Brass Party. The thrift store is teeming with the stuff!
Love brass like I do? Check out my "I Love Brass" pin board!
Wanna see what I spray paint next? Follow along!
Linked up here: