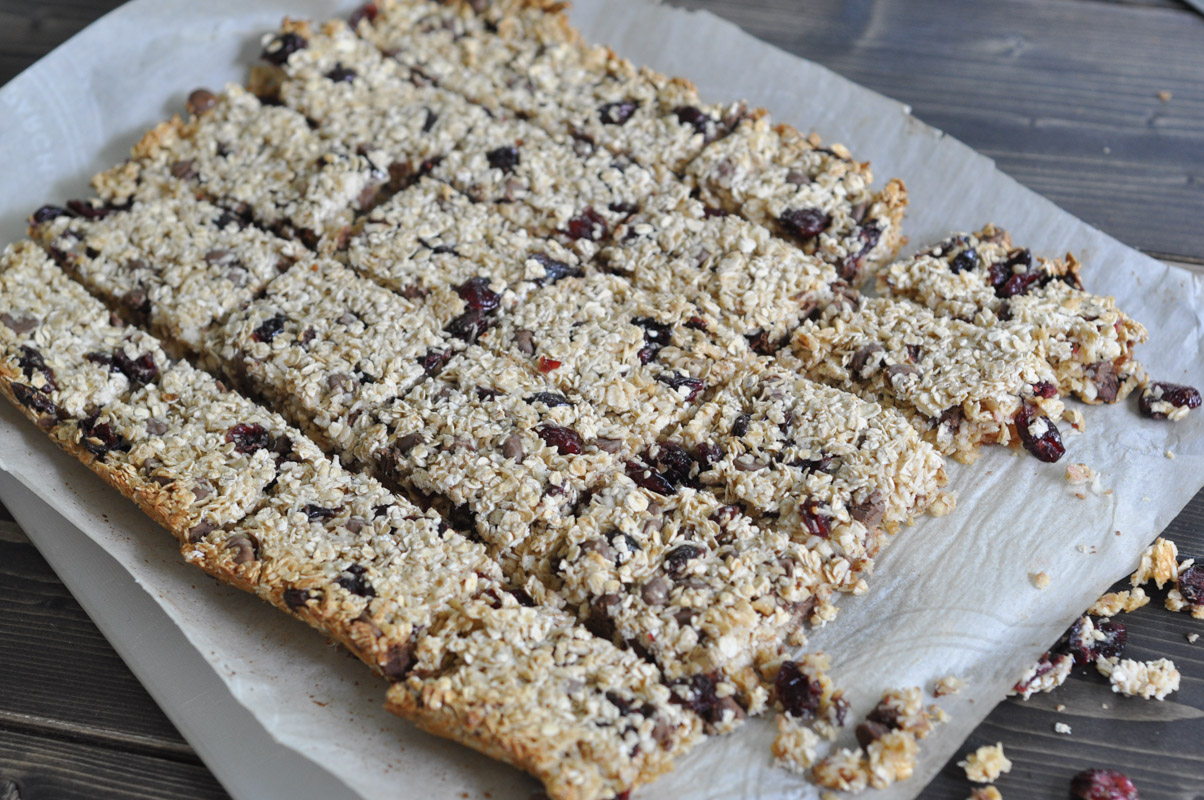 When I was photographing these granola bars, I thought to myself, "How on EARTH can you make granola bars look interesting?"
I've already posted TWO granola bar recipes on the blog before. But each recipe is different.
And this recipe is damn good. It's one that reminds me so much of Christmastime as a child. My mother would make a version of these granola bars to put out on the three-tiered dessert tray kept for company.
These granola bars have sweetened condensed milk in them. The nectar of the gods.
Now I know this means that these granola bars aren't the healthiest thing ever. I know all too well the pride that comes from making a granola bar that is basically just fruit and oatmeal. You can announce to friends, "Oh, have some! They're SO healthy! And you can scrub your pots with them too!"
I jest. Sort of.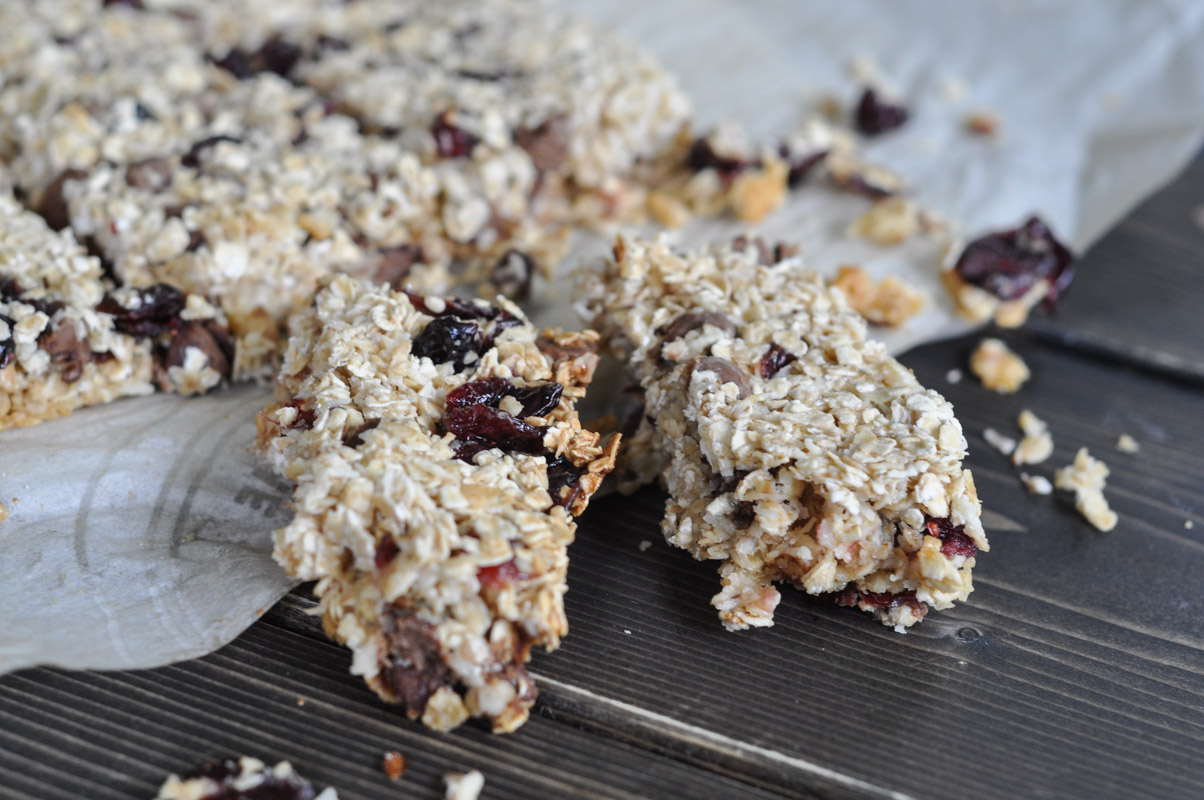 So maybe these granola bars aren't for regular lunches. They can be for weekends. Or for special occasions. Or for when you would have made cookies, but want something just a bit different.
But rest assured, they're tasty.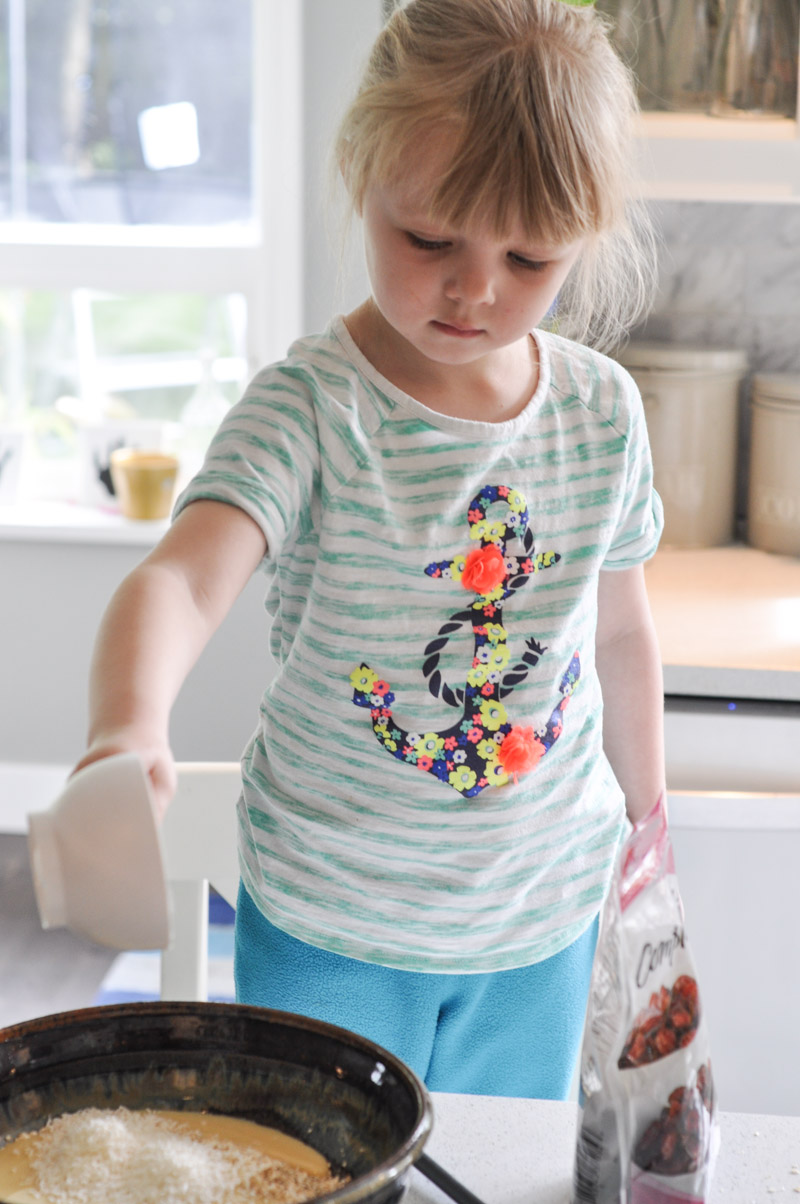 This recipe is very kid-friendly. Aside from the baking part, they can do it all themselves!
Granola Bars with Sweetened Condensed Milk
Ingredients
3 cups quick oats
1 can (14 oz) sweetened condensed milk
1 cup chocolate chips
1 cup dried cranberries
1 cup unsweetened coconut
Instructions
Preheat oven to 350 degrees
Line a lasagne pan (9X13) with parchment
Mix all ingredients in a bowl and give it a good stir with a spatula
Add granola bar mix into pan and press down
Bake for 25 minutes (until brown at edges)
Let fully cool before cutting
Tip: take whole giant pan of bars out by lifting parchment, then cut on a cutting board
https://www.suburble.com/2015/05/granola-bars-with-sweetened-condensed-milk-oh-baby.html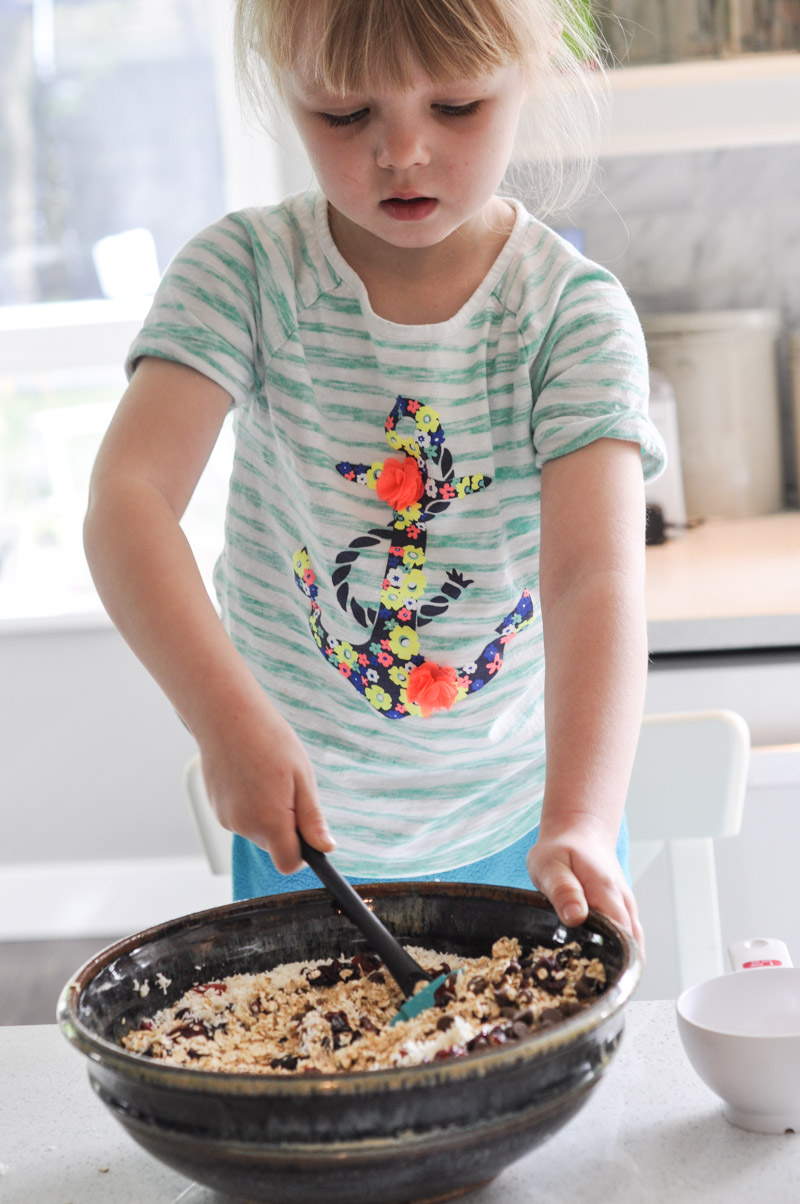 Lucy is very serious about her baking.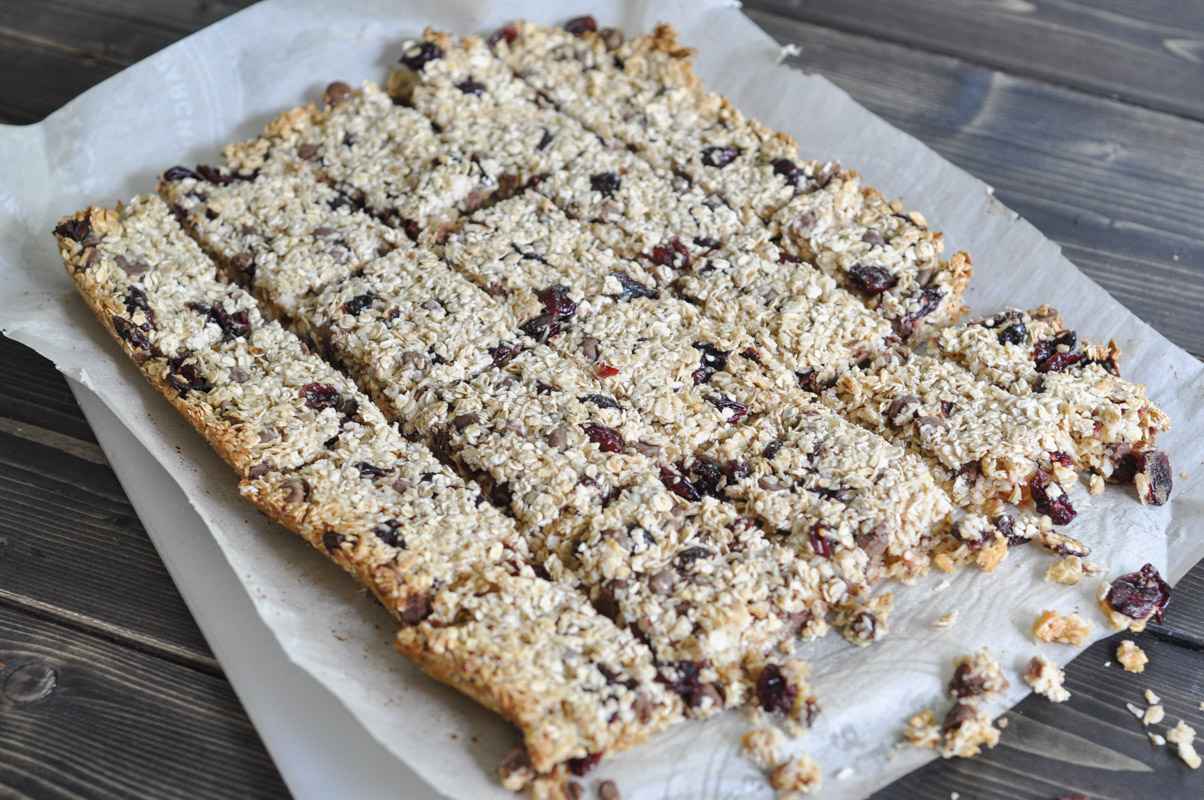 After 25 minutes of baking – and about another twenty of cooling – the bars were ready.
Oh man. I had to put them away fairly quickly to keep from eating them all. They're delicious.
And easy.
I dare you to make them. Tell me if you can resist them!