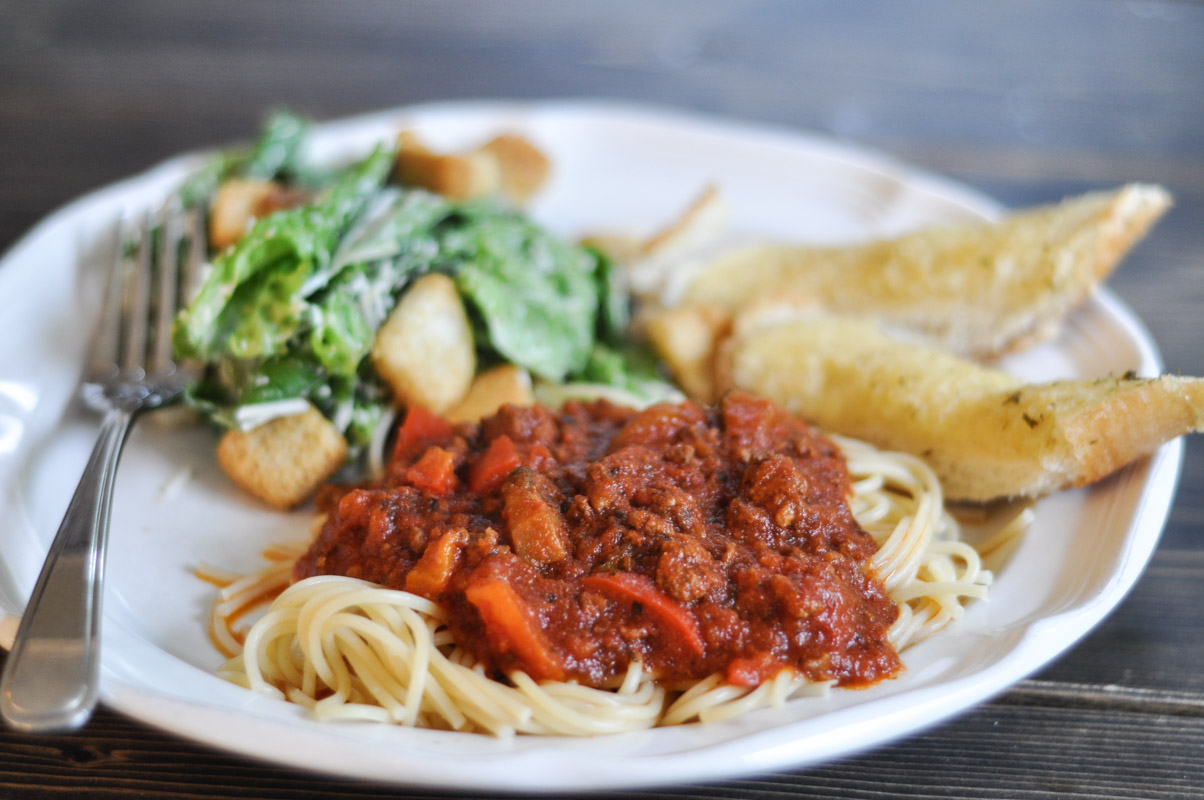 I've been talking about boosting my slow cooking prowess this Fall. With two kidlets in school, whom have after-school activities and playdates, I'm finding that I have time in the morning to throw something together, but not a lot of time to prep and cook food once 5 o'clock comes around.
My friend, Jo-Anna of A Pretty Life In the Suburbs, and I recently chatted about experimenting with slow cooker recipes, and sharing some new takes on favourite dishes. We brainstormed and then decided that we would dedicate some time to the crock pot.
Thus, Slow Cooker Week was born. Jo and I will be sharing three recipes each this week on our blogs. At the end of this post, I'll have a link to Jo-Anna's recipe. We'll do this Monday, Wednesday and Friday of this week.
Break out your bookmarks and your "pinning" button. You don't want to forget these recipes!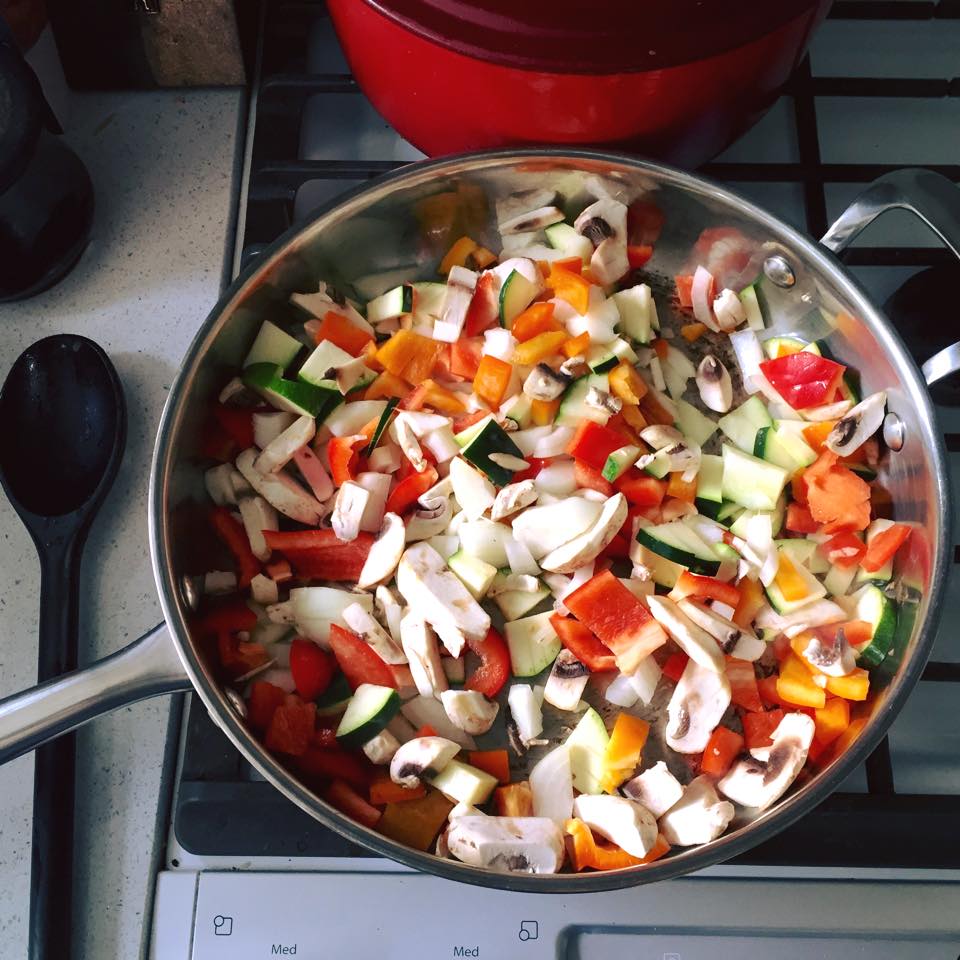 I shared this image on Facebook a couple of weeks ago, and the reaction was big.
This is how I prep my slow cooker spaghetti sauce. It is a time-saving, veggie-packed sauce that I often make at 8 or 9 in the morning.
The beautiful thing about spaghetti sauce is that there aren't any rules. Do you love hot italian sausage? Throw it in! Peppers in the fridge? Dice 'em up and chuck 'em in! Hate mushrooms? Then give them to me!
Spaghetti sauce can been cooked for hours and hours. I find that the spices get that much more potent with that time. Just like you notice that the sauce is so much better the next day, the same can be said for sauce that's cooked in the crock pot for 8+ hours.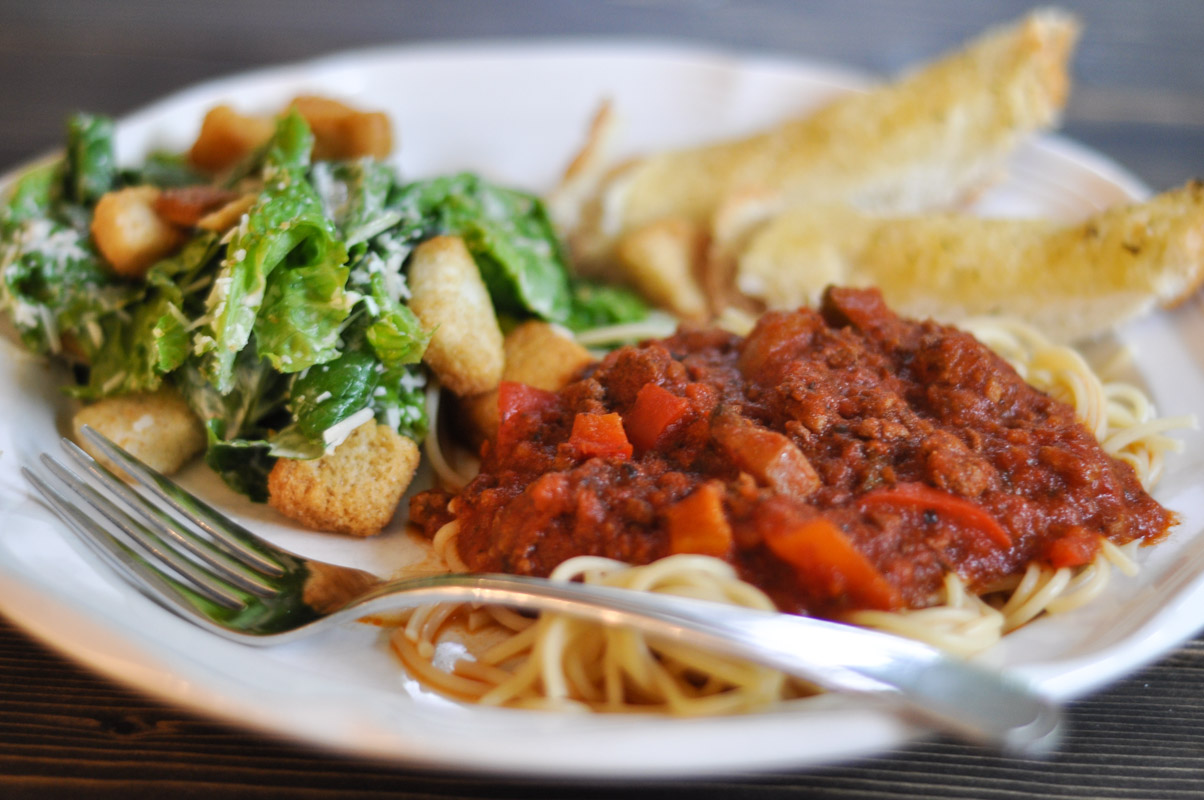 If your kidlets are not veggie-lovers, then finely dice or even grate the vegetables so that they're invisible in the sauce.
OR, if you have kids with microscopic eyes, a scoop of sauce in a mug with an immersion blender goes a long way in veggie-hiding.
Slow Cooker Spaghetti Sauce
Ingredients
2 jars of store-bought spaghetti sauce (approx 400 ml each)
1 lb ground beef
1 lb hot italian sausage, removed from casings
1 tbsp olive oil
1 red pepper, seeded and diced
5-6 white mushrooms, washed and diced
1 medium onion, diced
1 zucchini, diced
Instructions
Put sauce into slow cooker and turn to high until sauce gets bubbly
In meanwhile, cook the beef and sausage together in a frying pan over medium heat until fully cooked
Put cooked meat into sauce
Add oil to frying pan and heat over medium heat
Sautee veggies until tender-crisp
Add veggies to the sauce and turn crockpot down to low
Cook on low for 8 hours
Serve over cooked noodles of your choice
https://www.suburble.com/2015/09/slow-cooker-spaghetti-sauce-2.html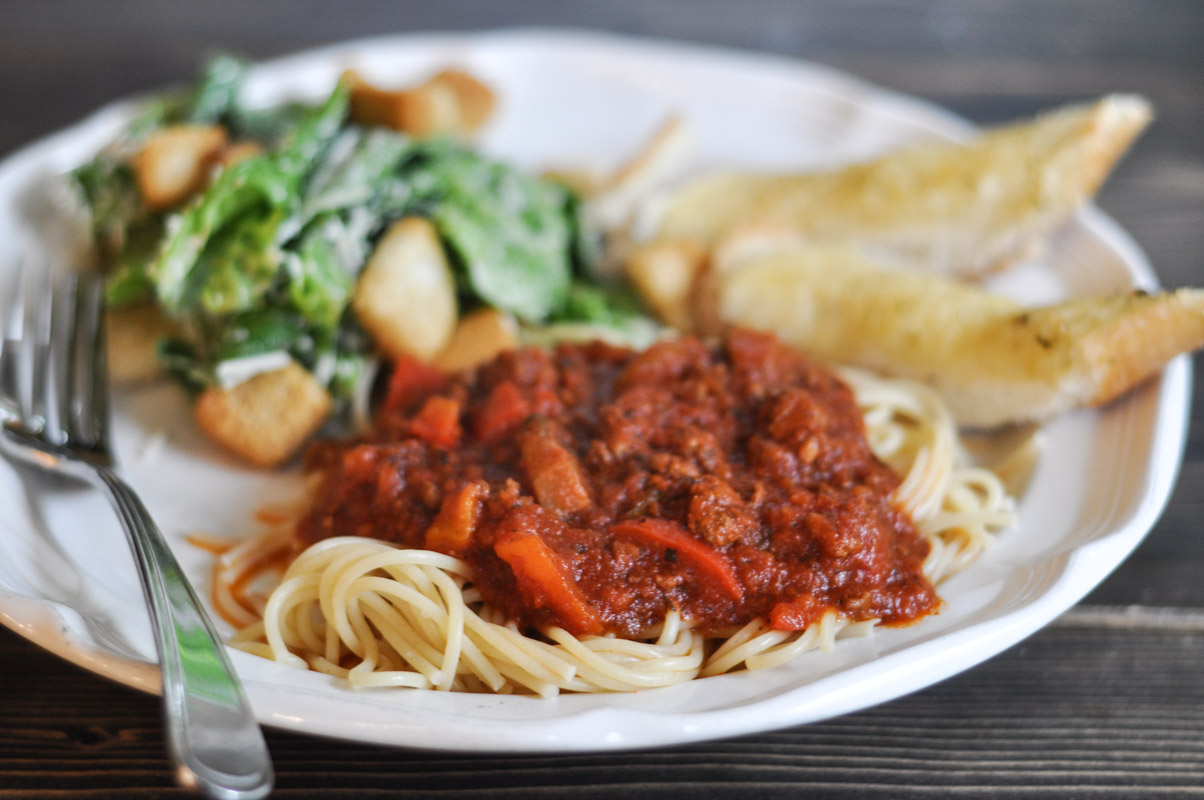 This recipe feeds our family twice over. I freeze the remaining sauce and save it for one of those nights when I need to throw a dinner together quickly.
And knowing that the slow cooker is working all day, simmering – and not burning – my sauce, it's a comforting feeling.
I won't ever go back to stove-top sauce again.
Hankering for more slow-cooker ideas? Check out Jo-Anna's Crock Pot Roast Beef and Gravy! It looks amazing!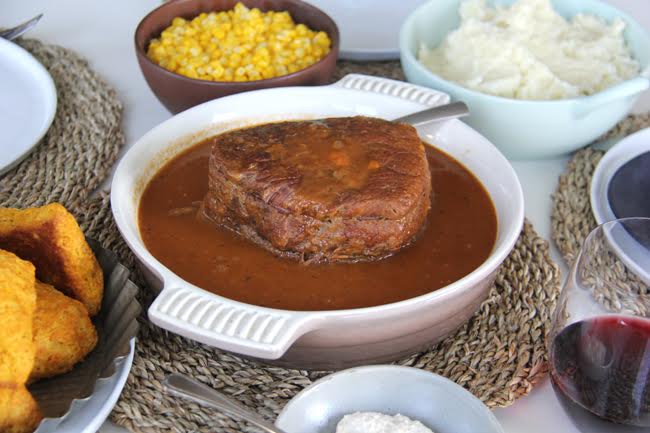 And come back on Wednesday for more slow cooker fabulousness! You'll want to save these recipes!