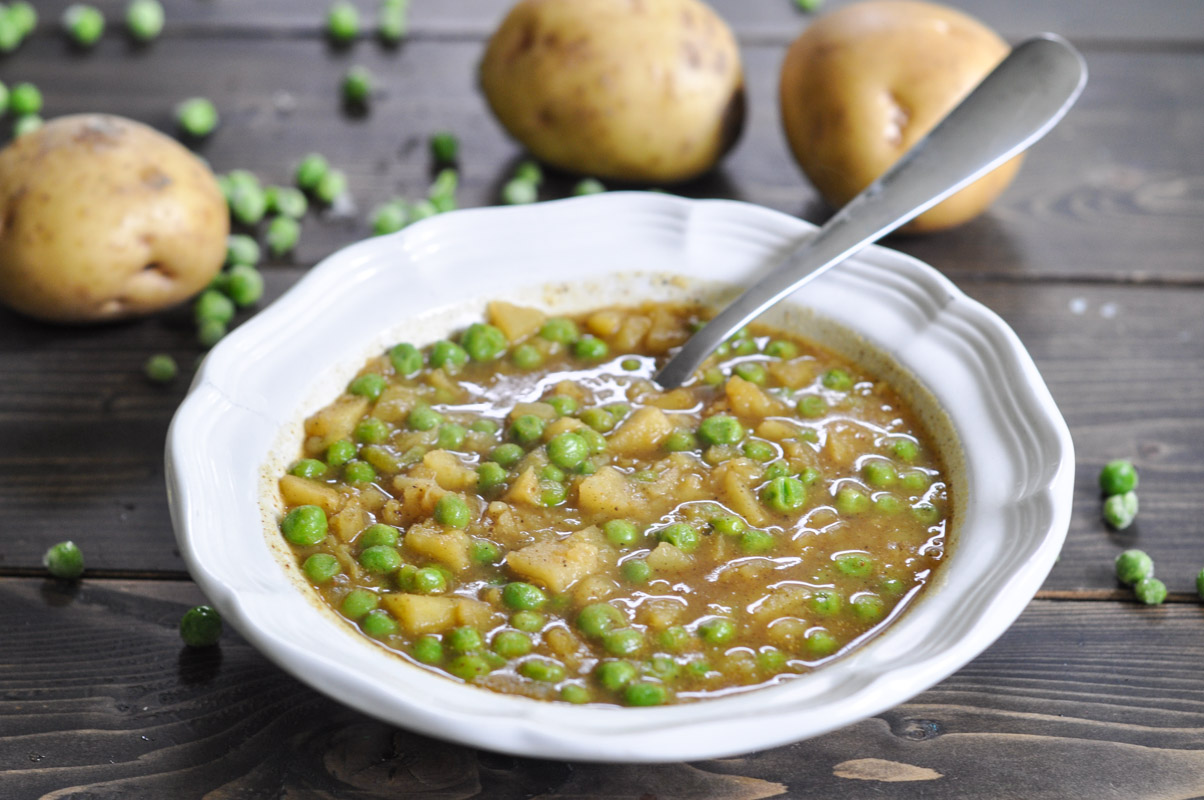 When I was editing the photos for this post, I said to myself, "This is not the flashiest dish I've ever made."
Nor is it the most attractive.
But I promise you – it is really delicious. I had two bowlfuls at lunch, it was so tasty.
And the inspiration for this dish? Samosas.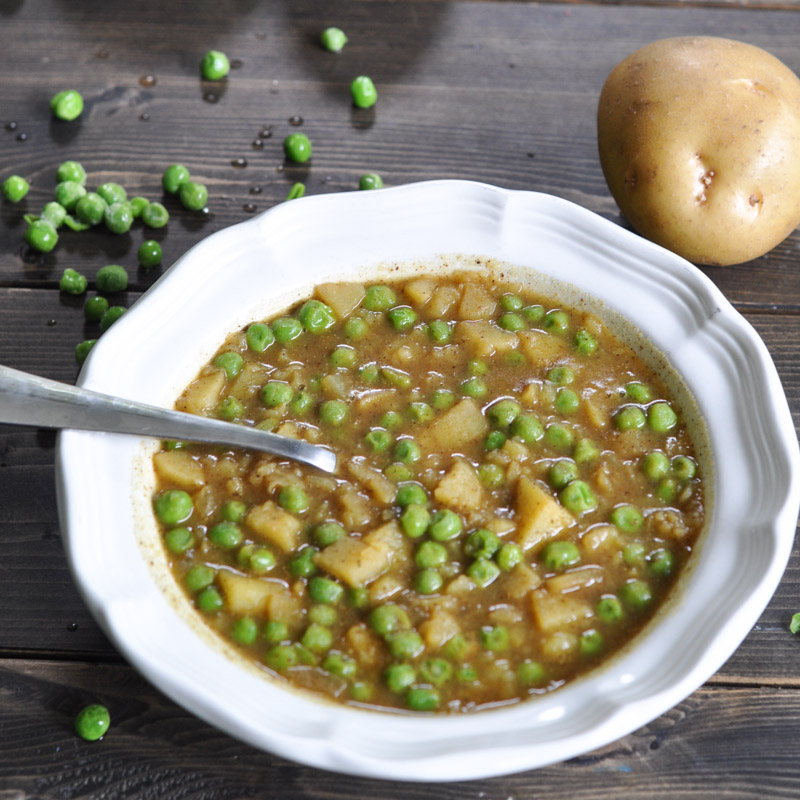 Samosas are one of my favourite Indian foods, and this month's Patak's challenge was to create a samosa-inspired dish.
Since Fall is creeping in and starting to leave a chill in the air (which I will gladly take after our hot summer), I thought I would make a soup with the same things that are in a samosa recipe.
Minus the pastry.
I used potatoes, Patak's Biryani Curry Paste, onions, peas and vegetable stock. It's a simple recipe, and can be served as a lunch or a dinner. I can just imagine fluffy biscuits on the side… or a dollop of yogurt on top.
Ingredients
1 heaping tbsp of Patak's Biyrani Curry Paste
2 tsp olive oil
1 small onion, diced
3-4 medium potatoes, peeled and diced
1 cup of frozen peas
2 cups of vegetable stock

optional

1/2 tsp sugar
Instructions
In a large saucepot, heat the oil and curry paste over medium heat until fragrant
Add onions and sautee until translucent
Add potatoes and sautee for 5 minutes
Add stock and simmer for 20 minutes, or until the potatoes are soft
Taste broth and add sugar - a pinch at a time - if desired
I chose to use a masher to break up the potatoes in the broth, as I prefer a not-too-chunky soup
Five minutes before serving, add the peas and cook until soft
Serve with bread or biscuits.
https://www.suburble.com/2015/09/samosa-soup.html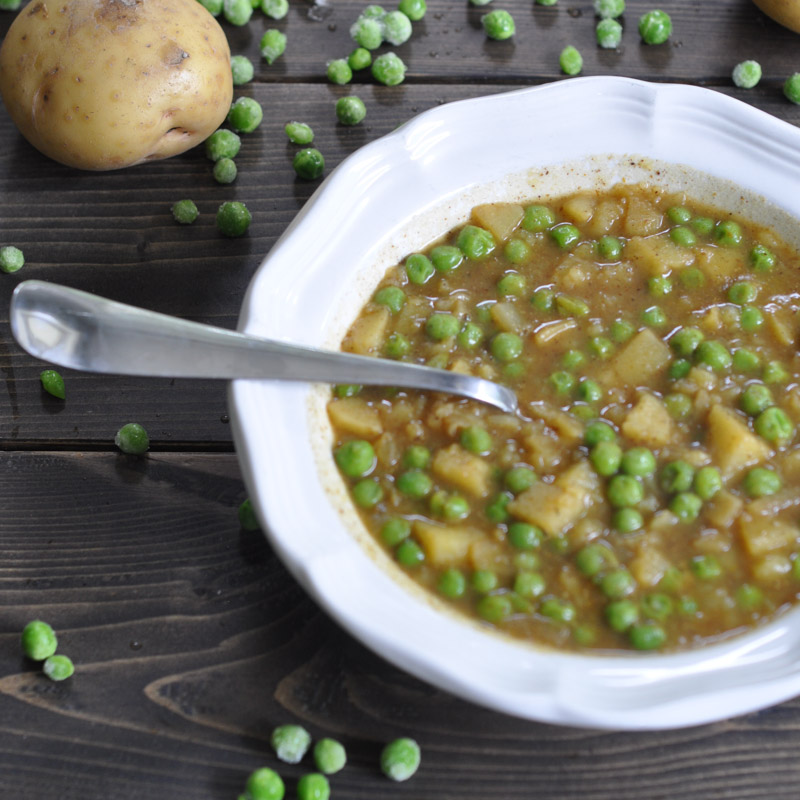 I have to say, this post is coming with a bit of wistfulness – it's the last one in the Patak's series.
I've had a wonderful time being a part of the Patak's blogging team this year, and I've loved playing with spicy flavours in the kitchen. It has been a fantastic experience.
Looking for more ways to add spice to your meals? Visit Pataks: on the web, on Facebook, onTwitter, and on Tumblr.
I am part of the Patak's Canada ambassador program and I receive special perks as part of my affiliation with this group. The opinions on this blog are my own.