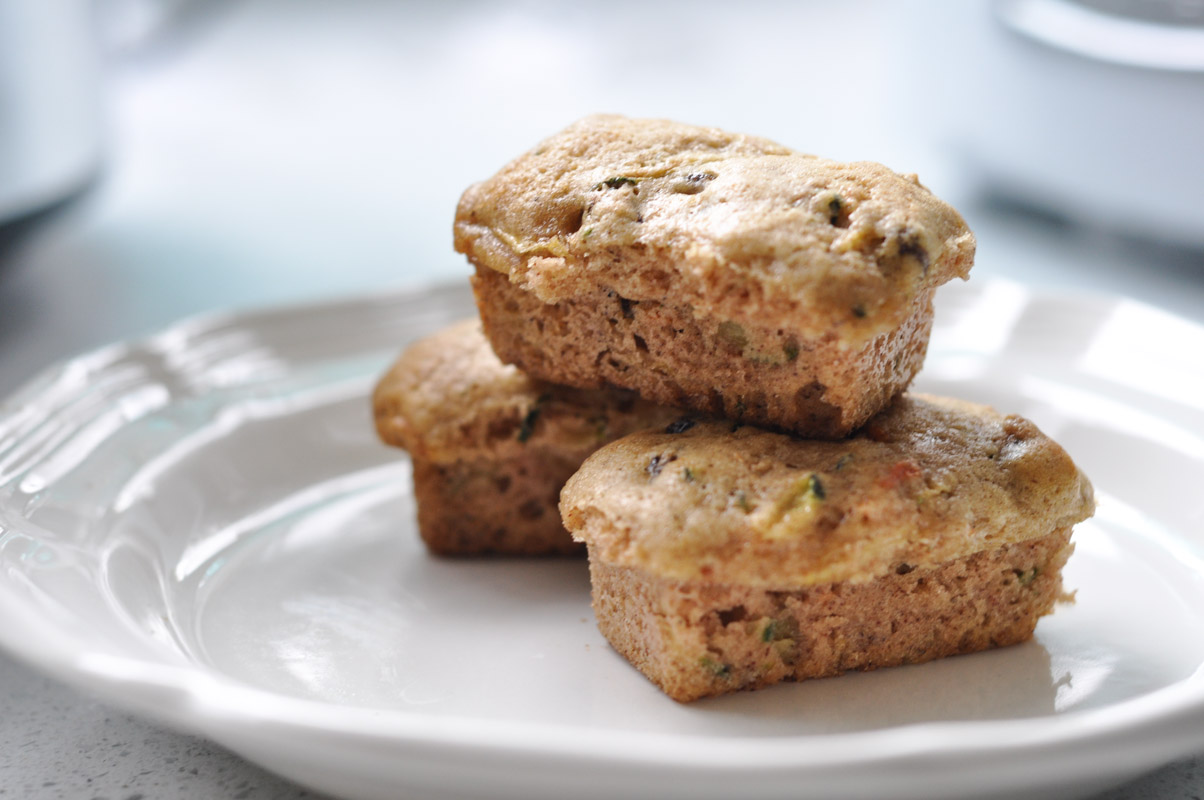 If you are in my social circle, I've probably invited you to an Epicure party. A Canadian company that strives to create tasty, healthy spice blends and meal-helpers, Epicure is a company that I love to host a party for. Their prices are reasonable and their products are delicious and free of MSG, preservatives, gluten, nuts, and is a member of the Non-GMO project.
They're serious about what goes into food, and I love that.
When I got the opportunity to work with Epicure on a few posts, I was thrilled. Way back to when I was 18 and had just moved out "on my own" (but well under my parents' umbrella of "What are you doing with your life, child?"), I attended an Epicure party held by my roommate's mother.
From that moment, I was hooked. I kid you not – I have a cupboard full of this stuff. My sister and my mother both have drawers of glass Epicure jars. I use it multiple times a week.
It was a natural partnership, and I'm very happy to be working with them!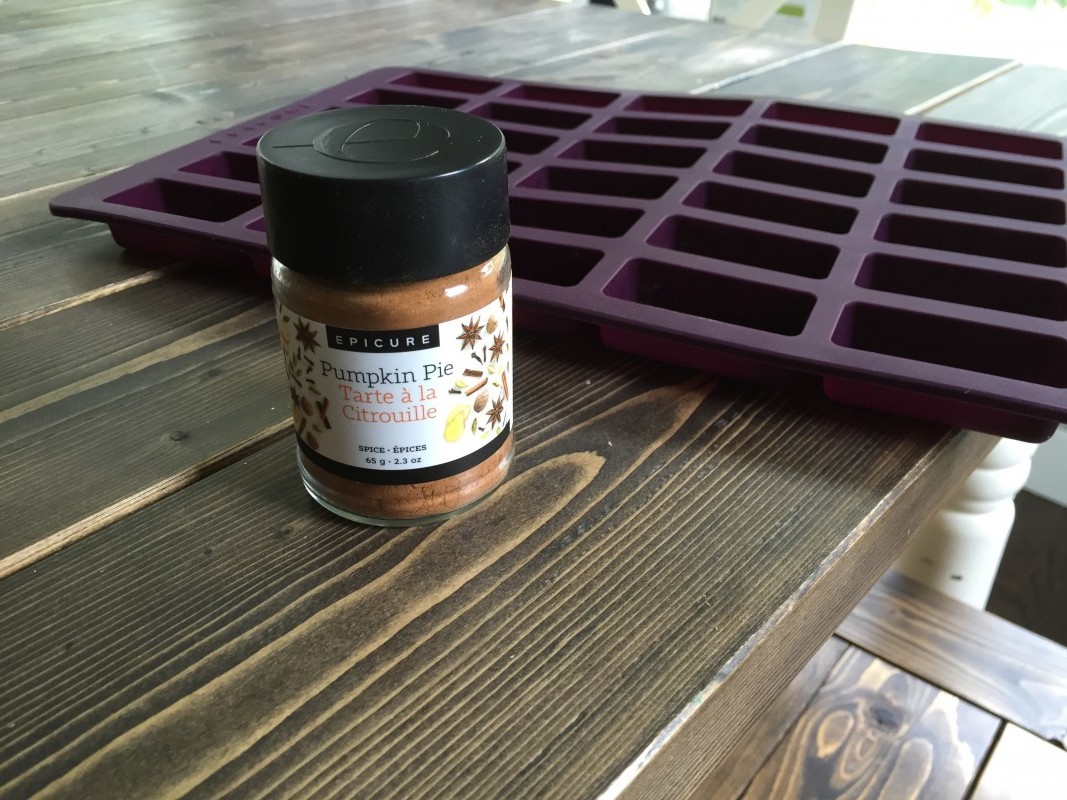 In the parcel of goodies I received from Epicure, I got a Perfect Petites silicone mould, and a jar of Pumpkin Pie Spice.
The wheels in my head started turning: I immediately thought of making little zucchini loaves.
My girls both adore little bits of baking in their lunch, and the Perfect Petites mould creates identically sized loaves in an easy-to-clean set-up. I often make granola bars in these molds, but you can also use it to bake in the oven. Because I know that all Epicure spices are nut-free, I can use them in my baking without worrying about whether or not the recipe is school-friendly.
In less than a half an hour, I had a tray of loaves cooling on the counter.
Zucchini Mini-Loaves with Pumpkin Pie Spice
Ingredients
3 cups shredded zucchini (or 2 cups zucchini and 1 cup carrot)
1 1/2 cups sugar
2/3 cup vegetable oil
2 tsp vanilla
3 eggs
3 cups all-purpose flour
2 tsp baking soda
1 tsp sal
2 tsp Epicure Pumpkin Pie Spice
1/2 tsp baking power
1 cup raisins
Instructions
Preheat oven to 350 degrees
Grease Perfect Petites with canola oil spray or with buttered parchment
Combine wet ingredients - zucchini, sugar, vanilla, eggs, and oil and mix on low
In another bowl, combine dry ingredients
Add dry to wet and mix on low until just combined
Fill Perfect Petites 3/4 full with mixture
Bake 20 minutes (or until toothpick comes out clean)
Turn out onto cutting board or cookie sheet and let cool!
https://www.suburble.com/2015/10/zucchini-mini-loaves-with-pumpkin-pie-spice.html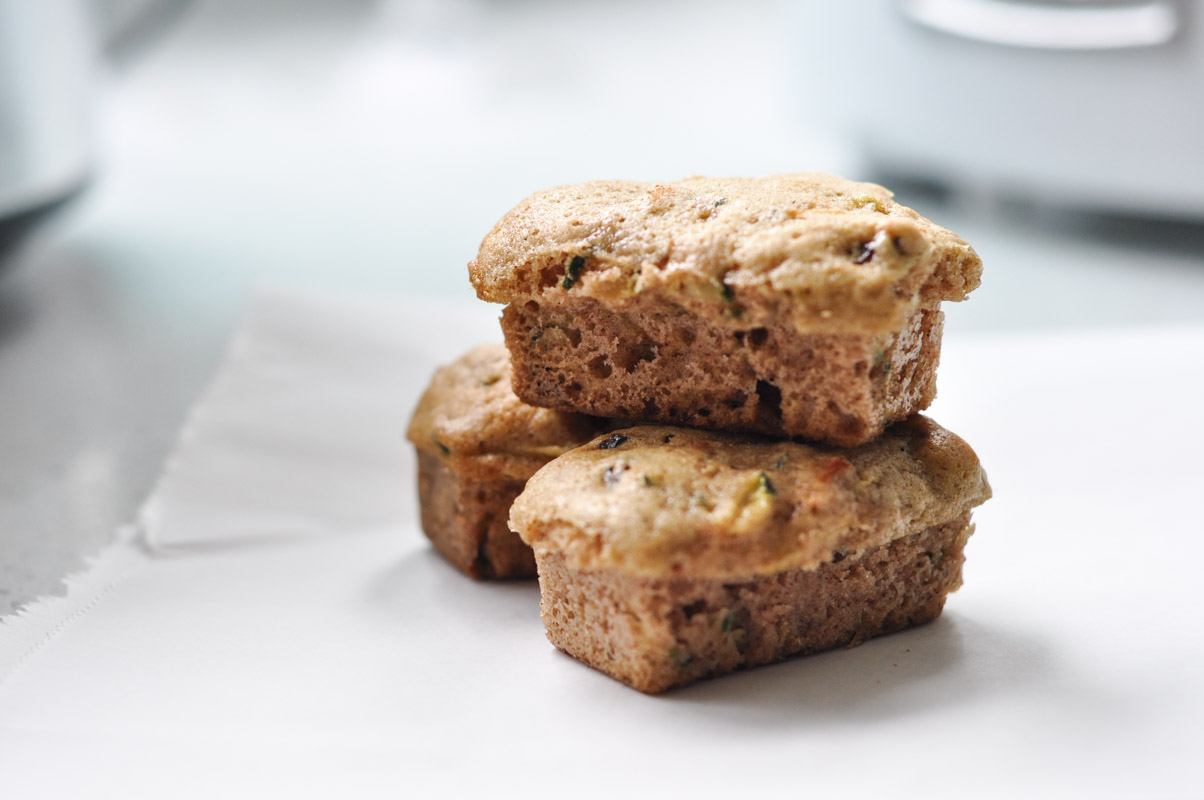 When I was making these loaves, I only had a half of a large zucchini, but I did have a bunch of carrots hanging around. I opted to substitute a cup of carrots for a cup of zucchini and the loaves turned out beautifully.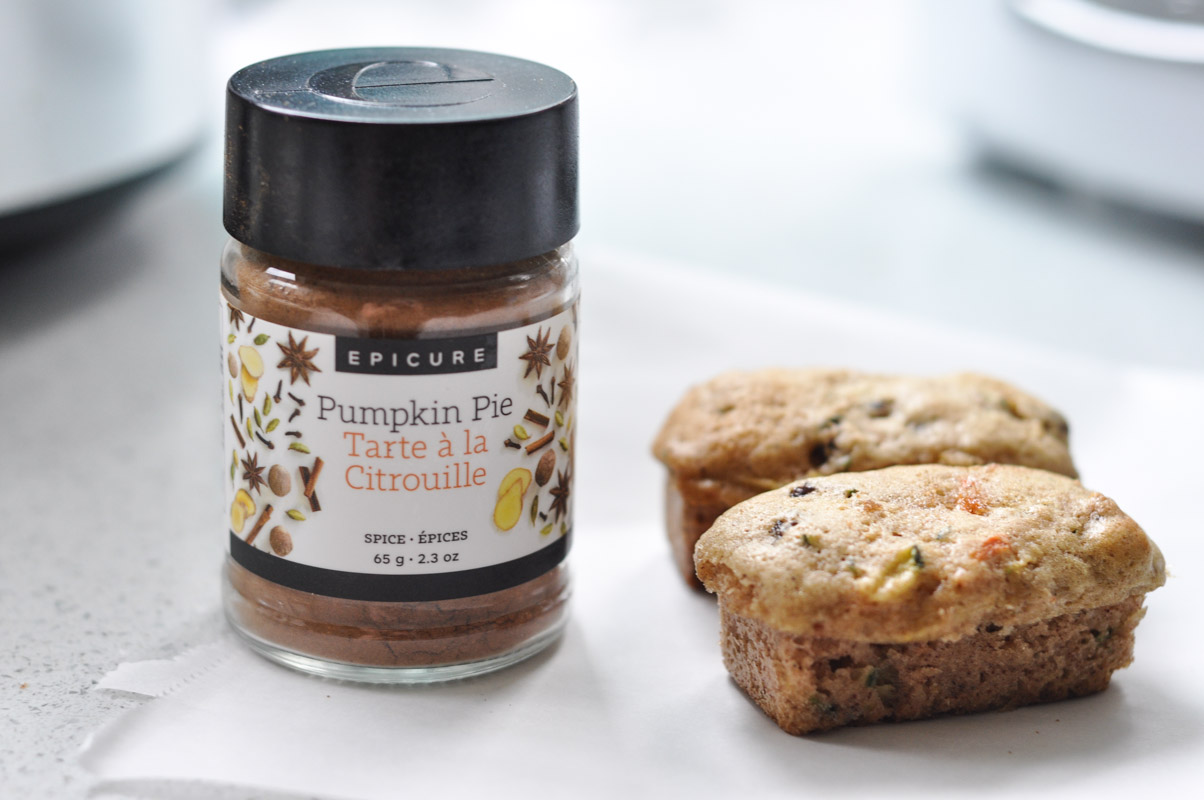 The Pumpkin Pie spice adds a great rich spiciness to the loaves. If you want a very strong flavour, you may want to increase the spice by 1 tsp. I find the subtle taste is a perfect hint of autumn to these loaves.
As Lila gobbled up her second one in the same afternoon, she commented, "These even SMELL good, mom!"
And they do.
This recipe is going to be one that is repeated many times for the lunch boxes. It's a quick and easy recipe that I can whip up without much fuss.
If you're looking for more Epicure goodness, check out their current catalogue!