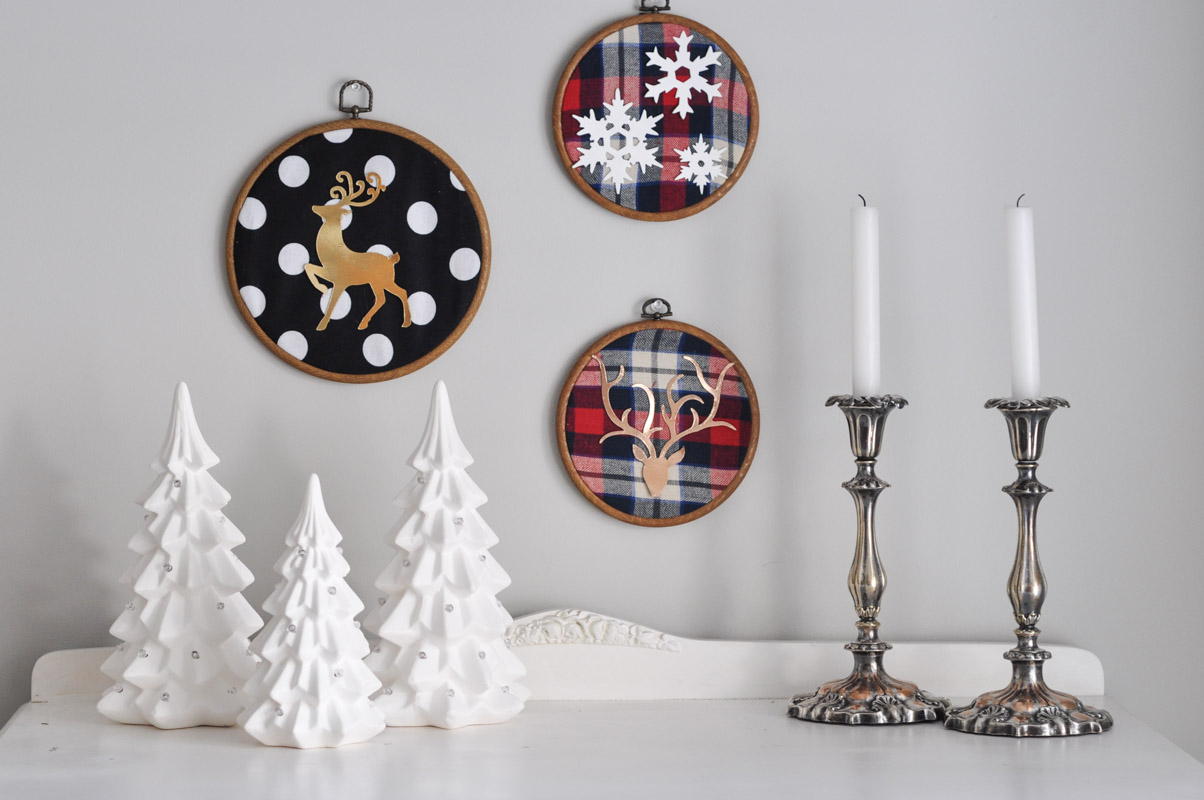 Since the year I moved out of my family home, and I bought my own Christmas decorations, I've had a nostalgia for ceramic Christmas trees.
A huge fad in the 1980s – along with ceramics classes that lead to many teddy bear lamps in nurseries and swans that would sit upon kitchen counters – the ceramic Christmas tree has always reminded me of the holidays at my parents' house. My grandmother had painted one for my mom and and, and it sat proudly with it's bright plastic tree bulbs and pointy plastic star.
I loved to rearrange the little ornaments and fancy that the tree was my own miniature flocked tree.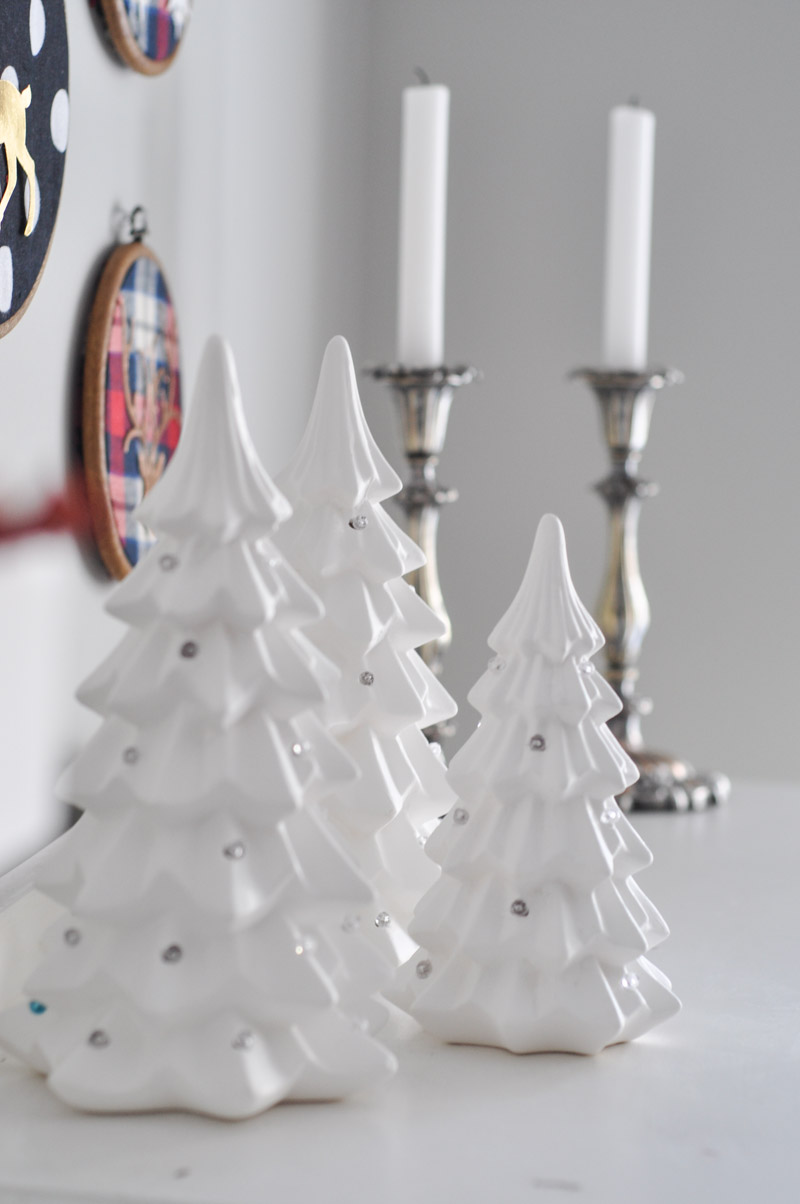 On the Crafts Unleashed blog, I'm sharing a tutorial on making your own contemporary ceramic trees at home. It's incredibly simple. Lila helped me paint and decorate these.
I'm in love with this new modern version. If you're like me, and Christmas memories of green ceramic trees are still in your heart, head over and read how to make your own. They're surprisingly inexpensive!