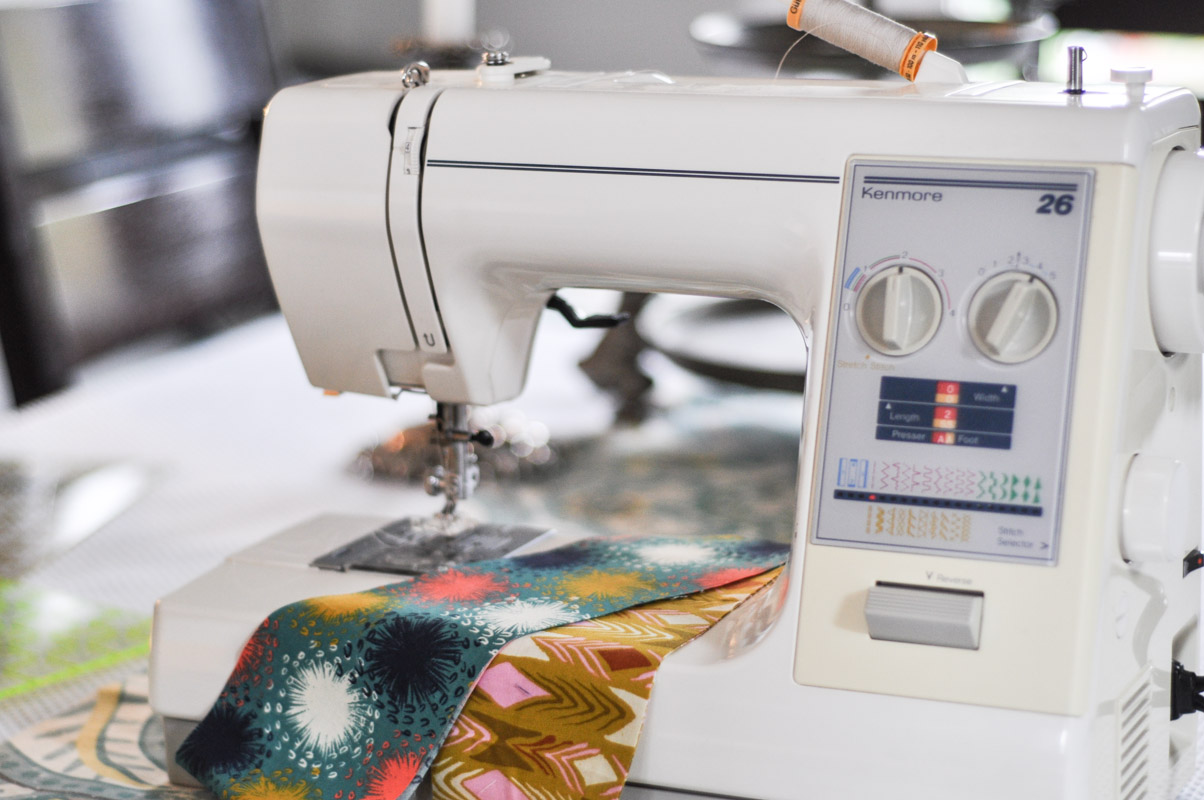 When the quilting instructor saw me and my girlfriend, Lindsay, unpack our machines at the beginning of class, she may have raised her eyebrow.
Both of us were plugging in two hand-me-down Kenmores. Mine was my mother's (who has since moved onto flashier sewing machines with built-in-computers). Lindsay's was an older model that had spent the majority of the past few years living in a garage.
We had come early to find a spot. And to *ahem* learn how to set up our machines.
Our instructor looked at the five other women in the class – all sporting fancy Janomes, Berninas, Singers – with machines that seemed to be less than 10 years old. They had already threaded their new needles with the cotton quilting thread, and were smiling comfortably from their tables.
They certainly weren't fussing around with quilting needles and hurriedly unwinding bobbins of bright red and blue thread because, "I seriously don't have any empty bobbins? Oh, crap. This is embarrassing."
As Lindsay and I laughed at each other and compared notes over how incredibly unskilled we were, I heard the instructor quietly say, "Perhaps we should change the pre-requisites for this class."
What, what, what!??!?!
No way. We may not know how to sew a straight line, and yeah, maybe the reverse button is broken on my sewing machine right now, but we were going to quilt, dammit! Just watch us!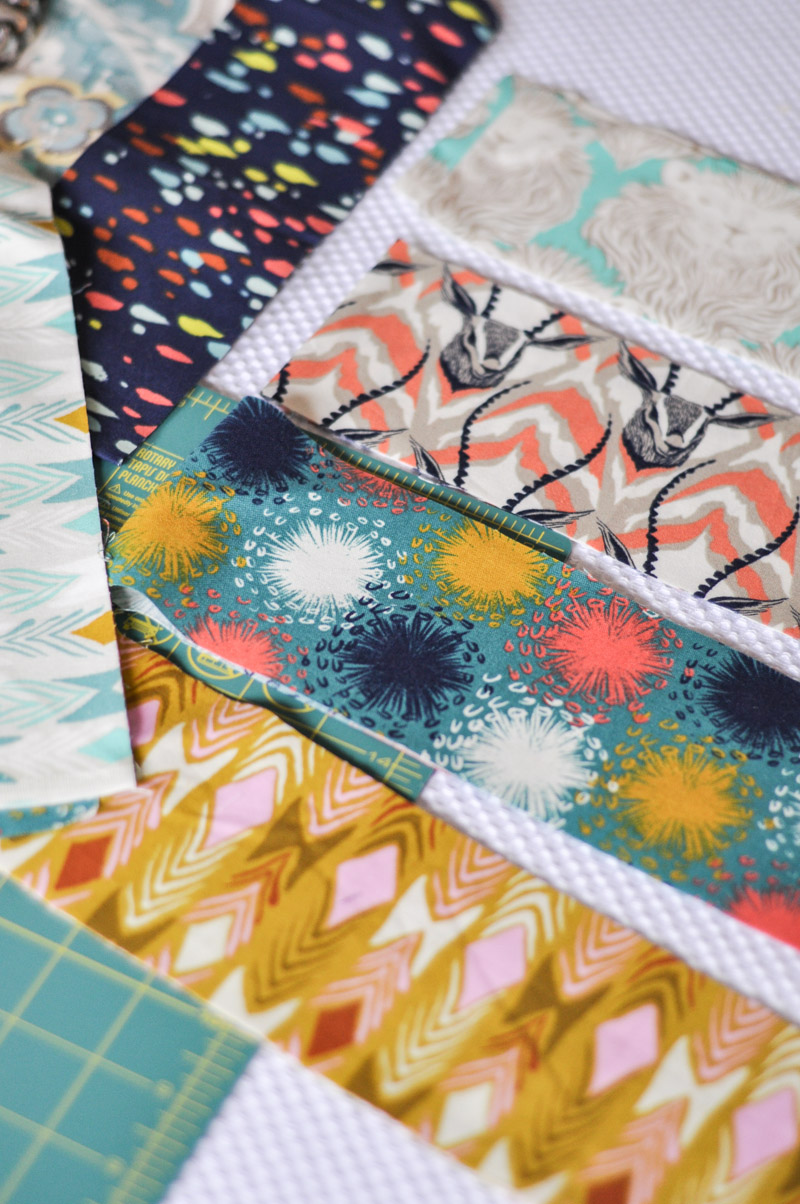 The pattern we're working on is a Yellow Brick Road quilt. It means that you have to cut out a bunch of 2 1/2″ strips, and six 6 1/2″ strips from Fat Quarters.
I chose a Fat Quarter bundle from Sarah Watt's Cotton and Steel line. I had purchased it in the store earlier that week. And let me tell you, was I glad I did.
I had already taken the rotary cutting class the week before, and thought myself pretty skilled at measuring and cutting with my collection of rulers. But for some reason, I was having trouble with my square ruler.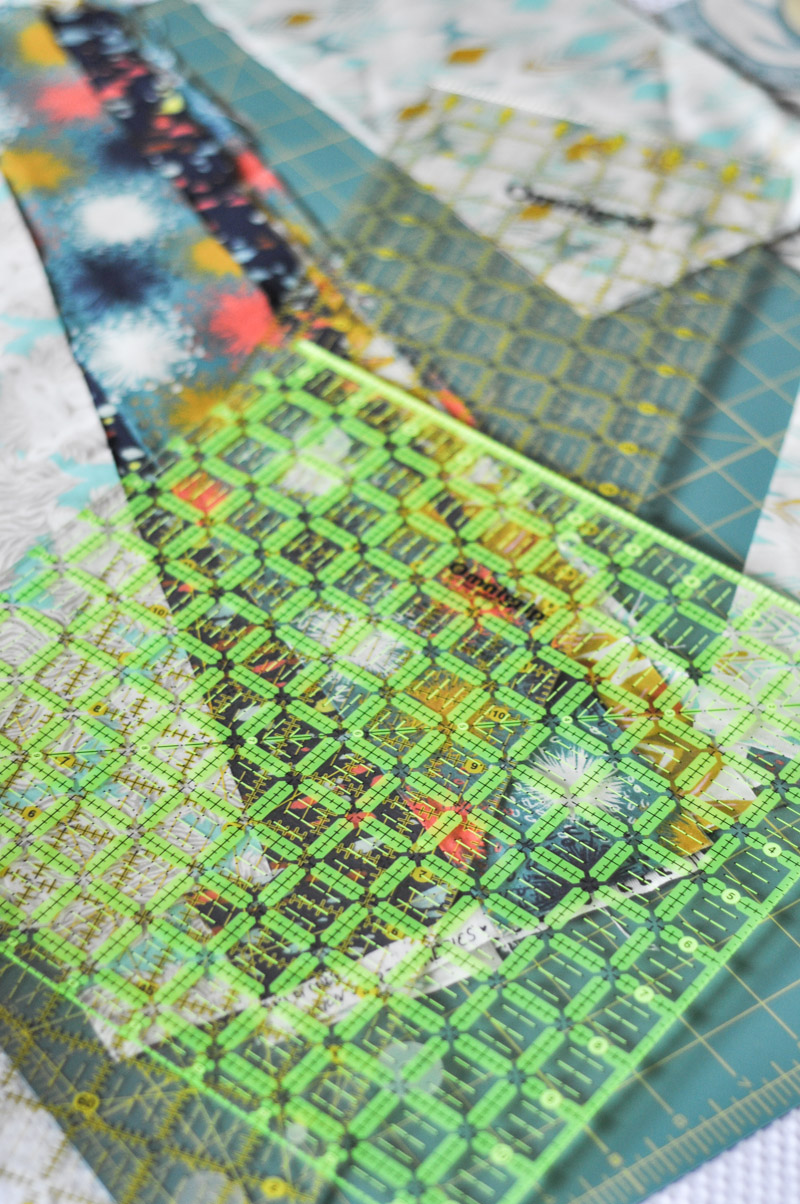 I asked the instructor – who by now was starting to find Lindsay and I somewhat amusing, instead of a hindrance to her very being – "Is it possible that I have a left-handed ruler?"
The room full of women laughed. The instructor smiled and said, "Oh no. Just square up your ruler and make sure not to use your mat for measuring. It will confuse you."
Too flipping late. My stupid probably-a-left-handed ruler had screwed me RIGHT up and I had somehow measured incorrectly. Now I had two 5 1/5″ strips of fabric. Totally useless.
And I didn't have any extra fabric.
After a very humbling shuffle out to the quilt shop to have two more fat quarters cut, I managed to make peace with my irritating square ruler.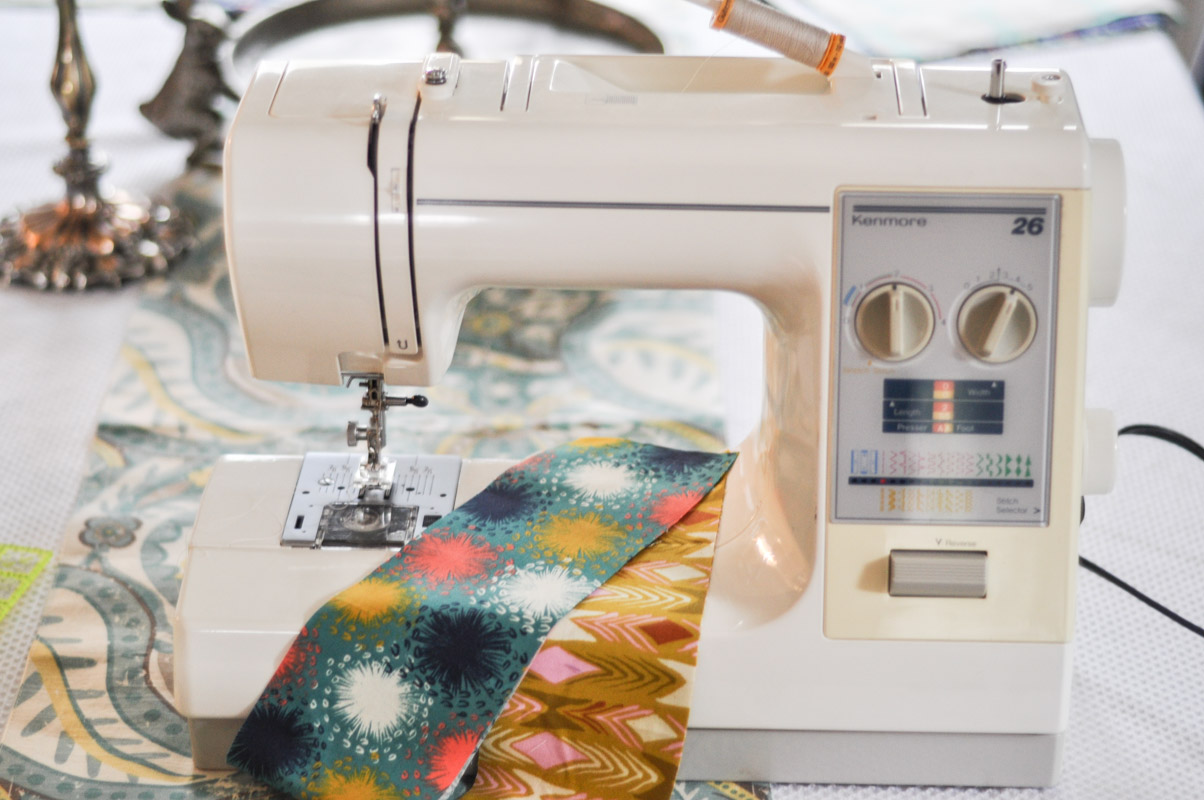 And we started sewing.
My machine dutifully did its work; thankfully I don't need to reverse stitch when piecing.
Lindsay, on the other hand, had a slightly louder problem on her hands. I described it as "sounds from the Nike factory."
It was LOUD. But it was sewing.
By this time, the class was all laughing at one another, and the two gongshows in the back of the class – me and Lindsay – were now making everyone feel much more at ease with the project. No matter how badly THEY screwed up, the girl who can't use a ruler and the one whose machine sounds like a helicopter were worse.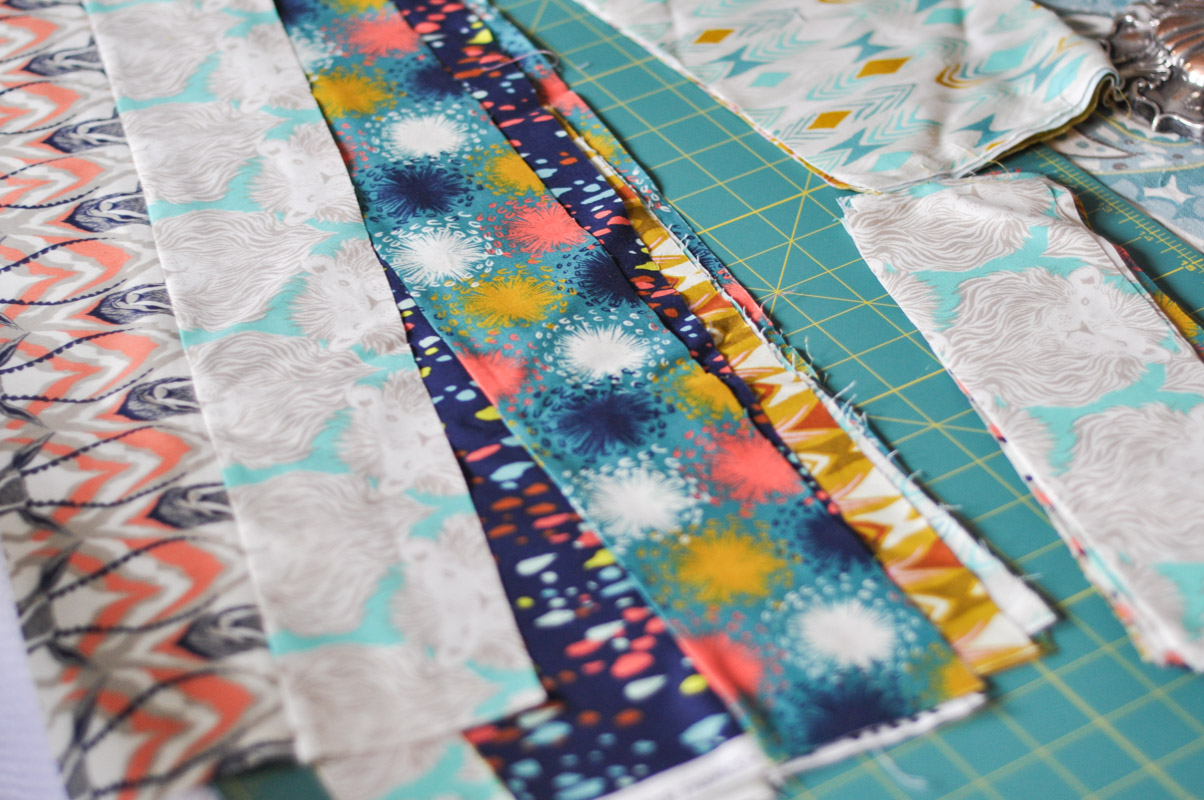 We did it, though! By the end of the class, Lindsay and I had sewed our strips together with perfect 1/4″ seam allowances. We were having such a good time that we were both disappointed that there wasn't any homework.
And after the saleswoman in the quilt shop showed Lindsay a used, recently-serviced Pfaff machine that was looking for a nice new home to belong to, she no longer had to worry about the thump-thump-thump of her sewing machine.
She's gone pro now.
And I'm binge-watching The Missouri Star Quilt Company on YouTube these days.
This may become a new obsession.