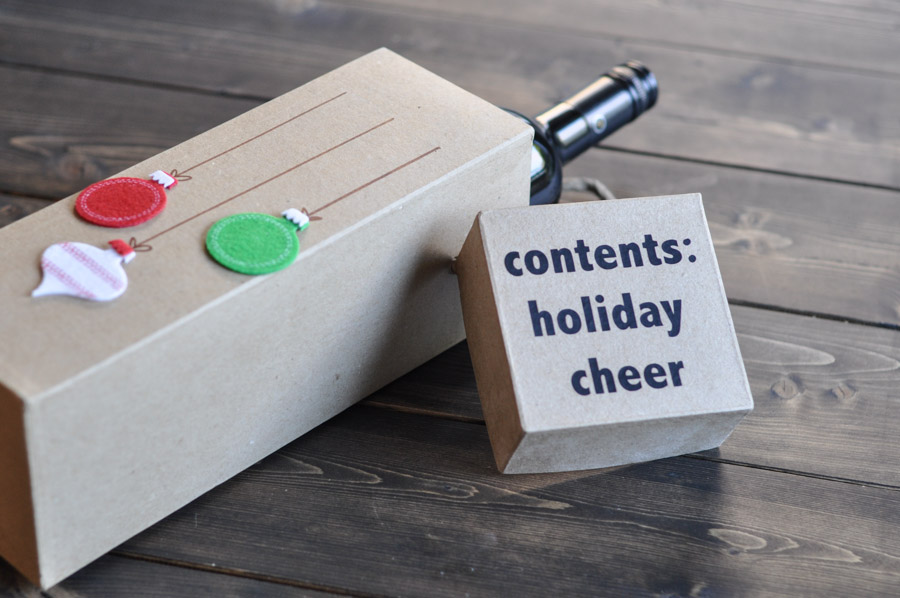 This DIY is one that pretty much does it itself. A few stickers, some vinyl, and suddenly a boring wine box (what an oxymoron that is) is all gussied up with a bit of wordplay.
When you're thinking to yourself, "What can I bring as a hostess present when he/she has everything?"
You bring a consumable.
And wine is very readily consumed during the holiday season. I started with a plain ol' wine box, and within a few minutes, it was ready to be carried out the door to a holiday fete.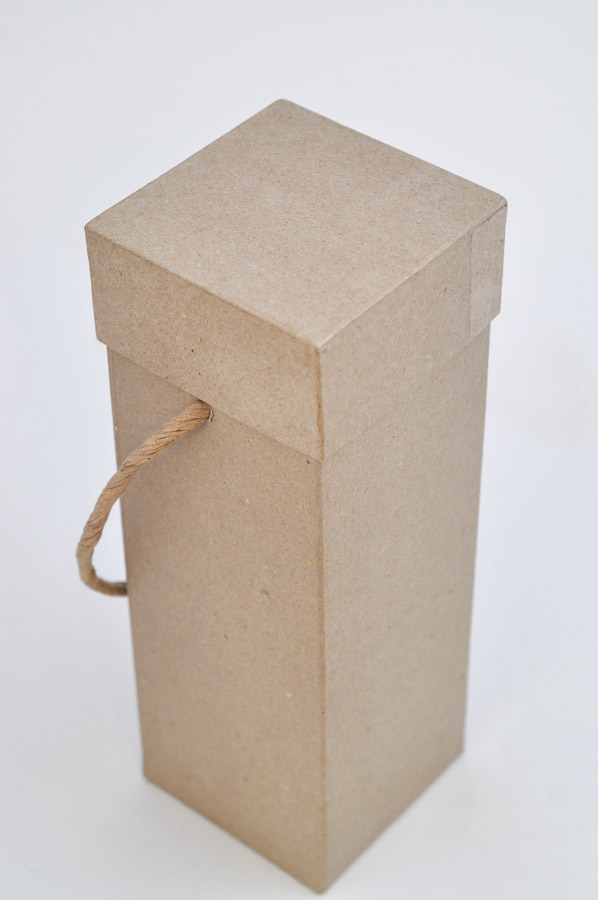 This box is from Consumer Crafts. It is less than $3.
Stock up, sister.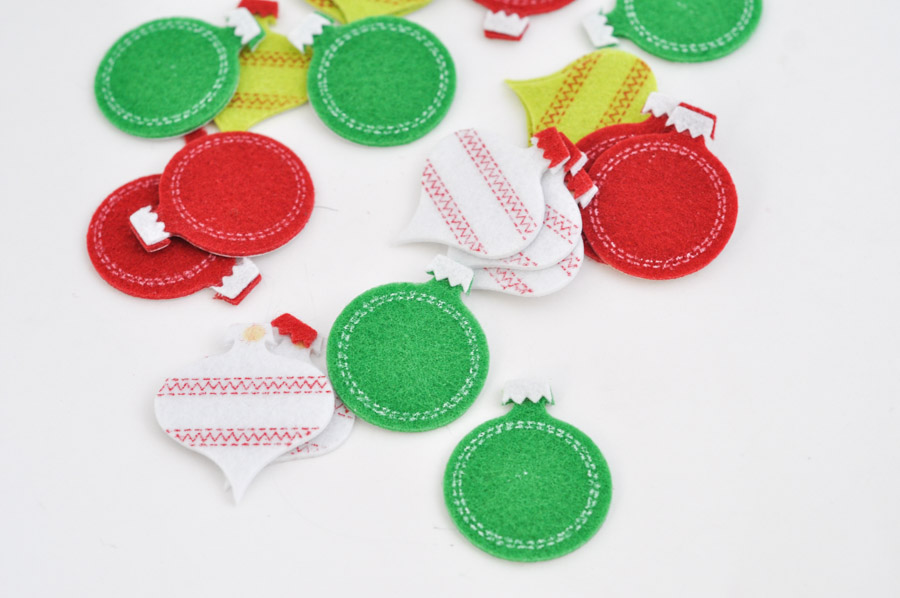 I grabbed some super-cute felt ornament stickers and got to work dressing up this plain papier-mache front.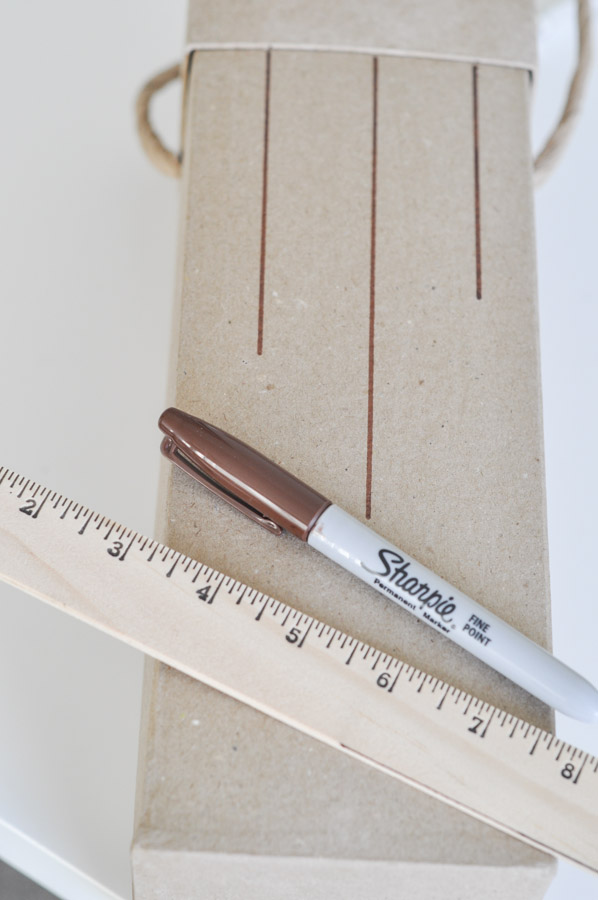 The ornaments had to hang from somewhere. I used a Sharpie and a ruler to get uber-straight lines.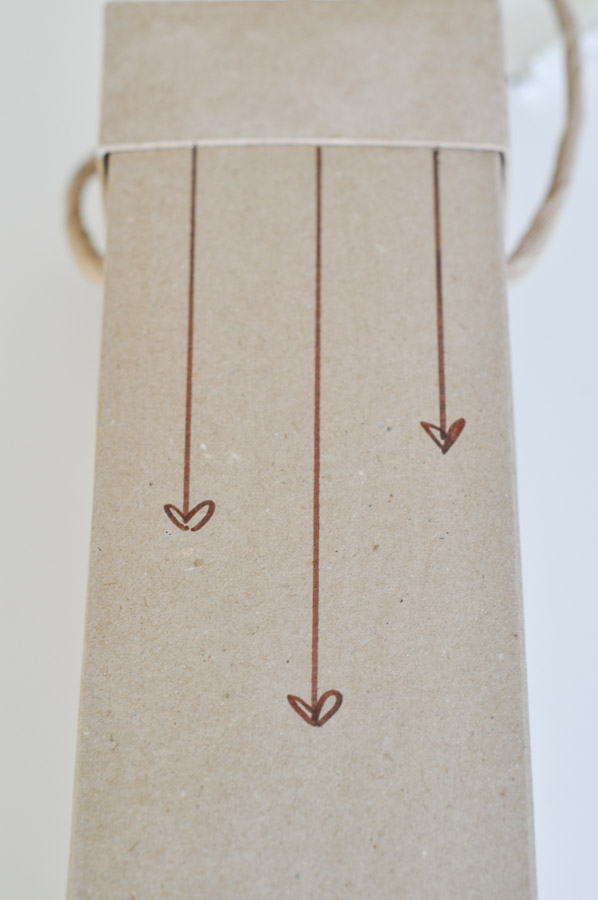 Everything is cuter with a bow (that kind of looks like a cartoon fly, but we're not going to mention that part).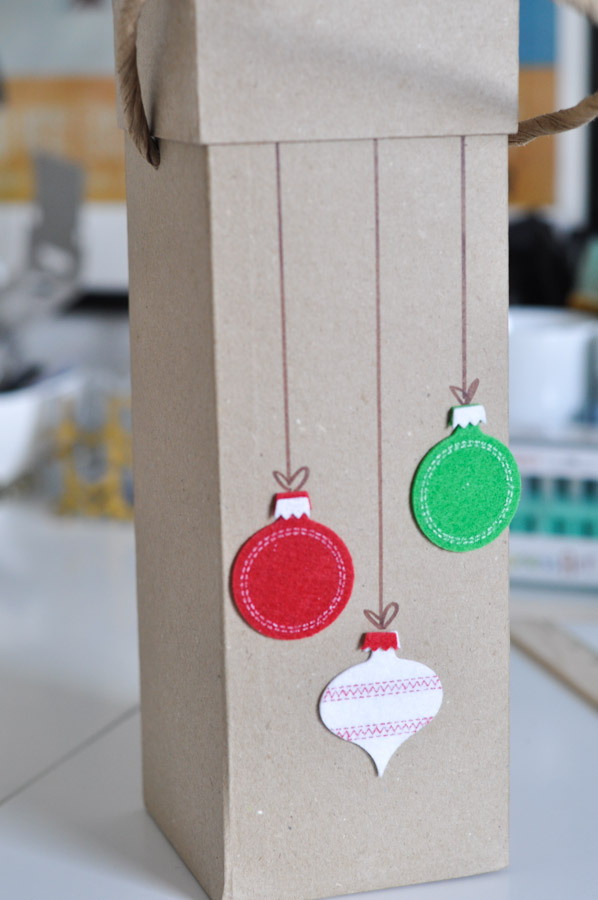 Adorable. And it took about 30 seconds!
But I didn't stop there. I broke out my Silhouette Cameo and quickly cut out the phrase, "Contents: Holiday Cheer".
If you don't have a cutting machine, you can also use stick-on letters from the scrapbooking section of your craft store.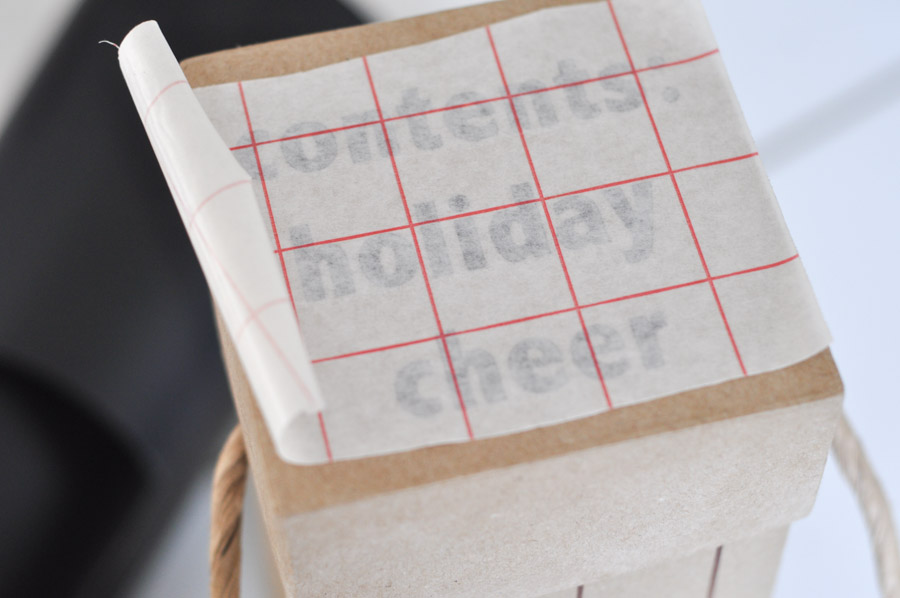 I lined up the saying with the box lid and transferred the vinyl.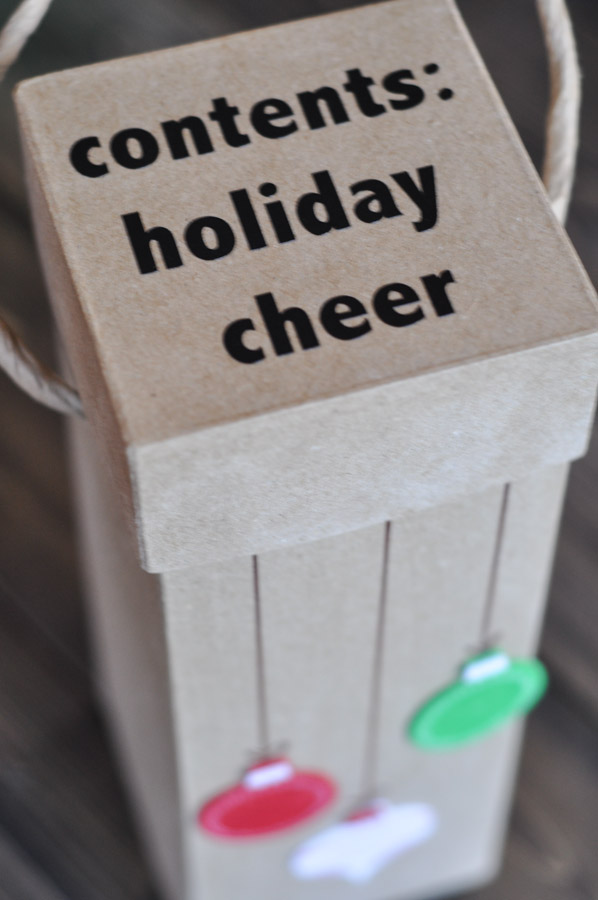 The gift is ready to be given! Now all you have to wonder is what's inside…
What would you gift to a host or hostess? A nice bottle of red? A dry chardonnay?
Or if you're me, a Pinot Gris or a Rose. This gal's got a sweet tooth.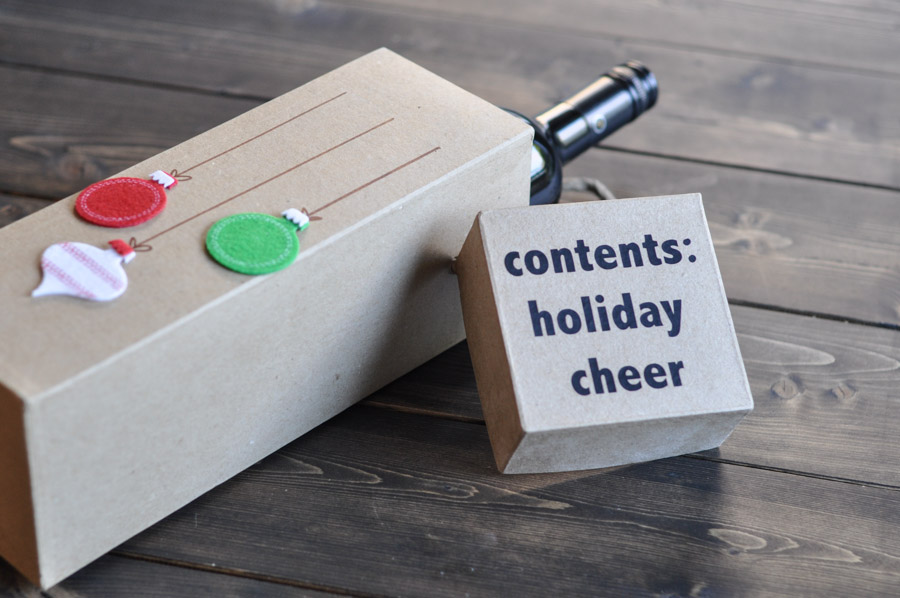 Get personal with your gifts this Christmas and grab a bunch of these wine boxes!
How cute would it be to have a monogram or the family name on the box?