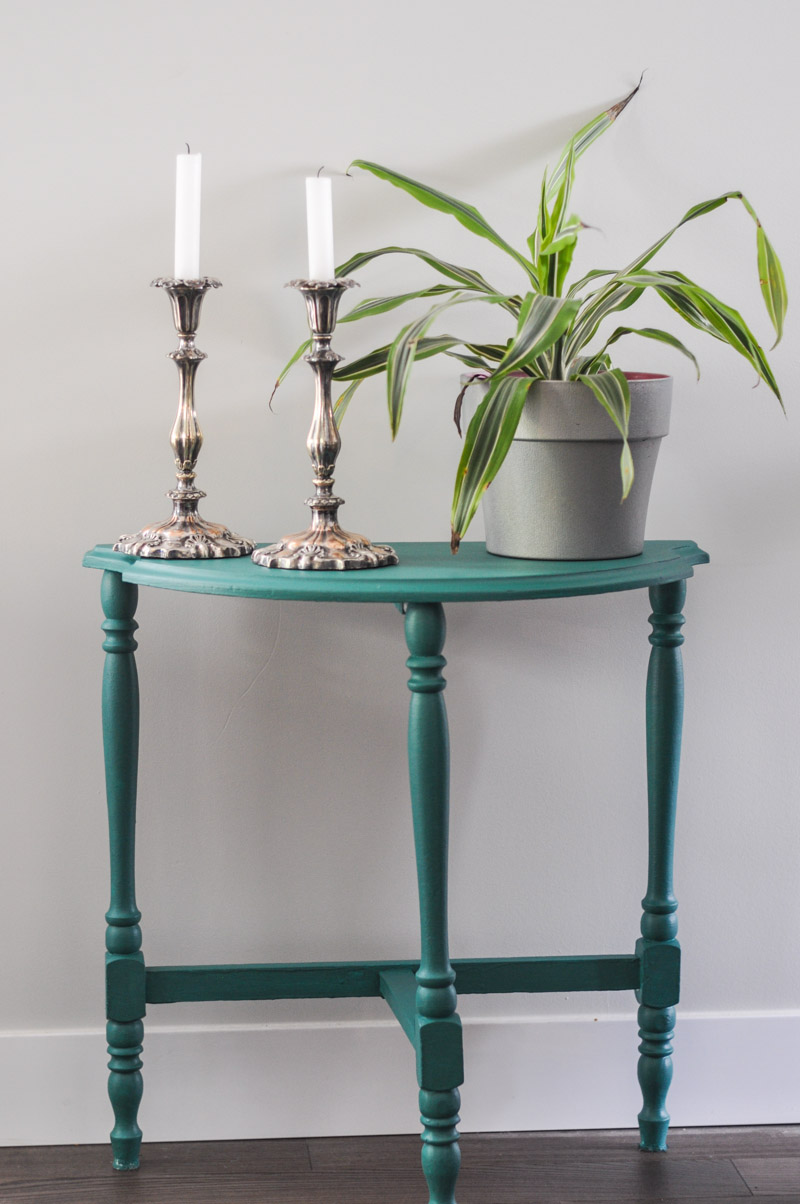 The other day, Lila was all in a huff because she had declared to her friends that "Blue was best."
And in typical life-goes-this-way form, a friend declared, "No, GOLD is best!"
After wiping away the tears of frustration, Lila and I talked about everyone having their own opinion and how that made the world a better and more interesting place, my heart silently said, "But blue really is the best colour."
Because it is.
I was invited to participate in a round-up of Fusion mineral paint projects featuring their eight different shades of blue. (And make sure you read all the way to the end – there's a giveaway to enter!)
I've already done a piece in their Homestead Blue: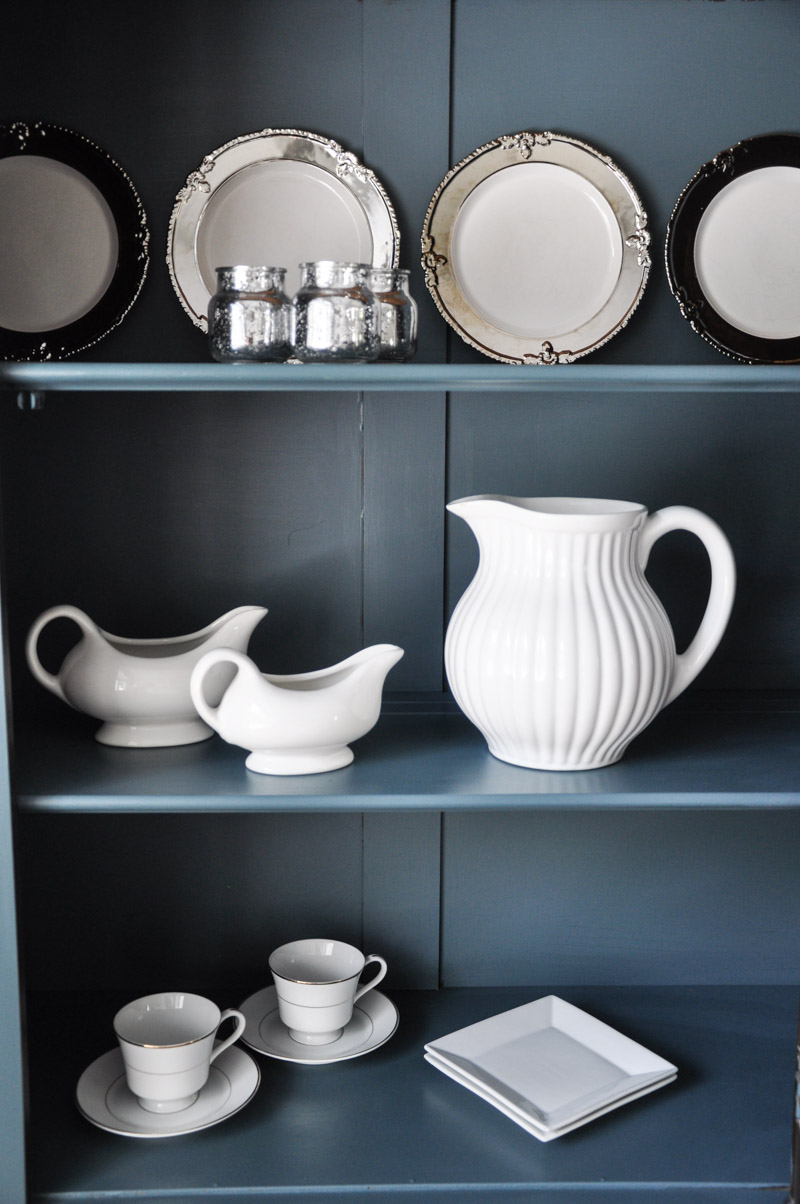 But because Summer is just around the corner, I opted to play with Renfrew Blue for this post: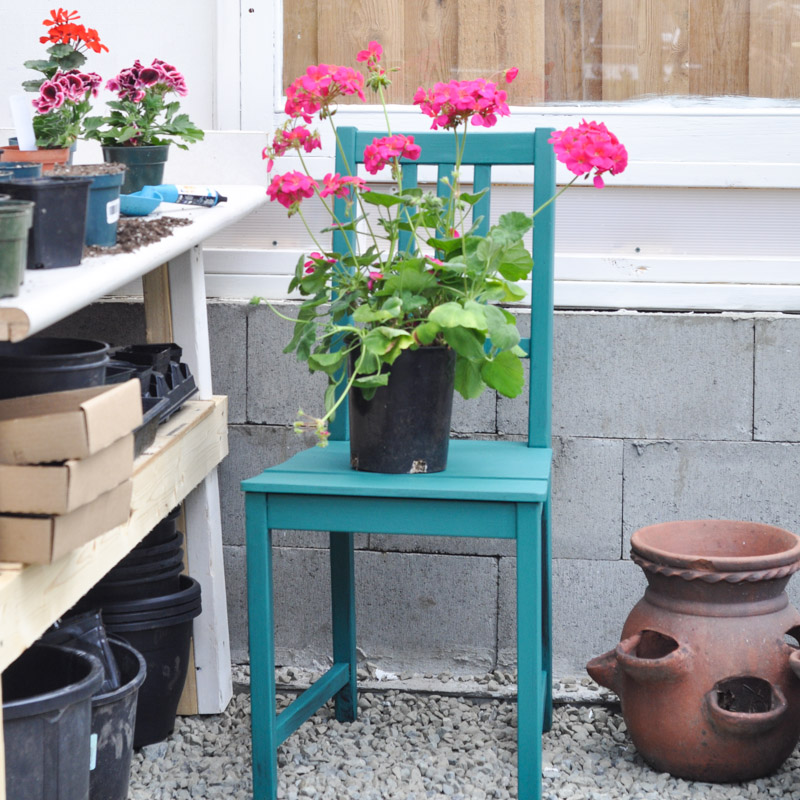 Immediately, when I see this colour, I think of the beach.
Could this not be the colour of fun adirondack chairs, lazing near the dock? Or flower pots, filled to the brim with petunias or begonias?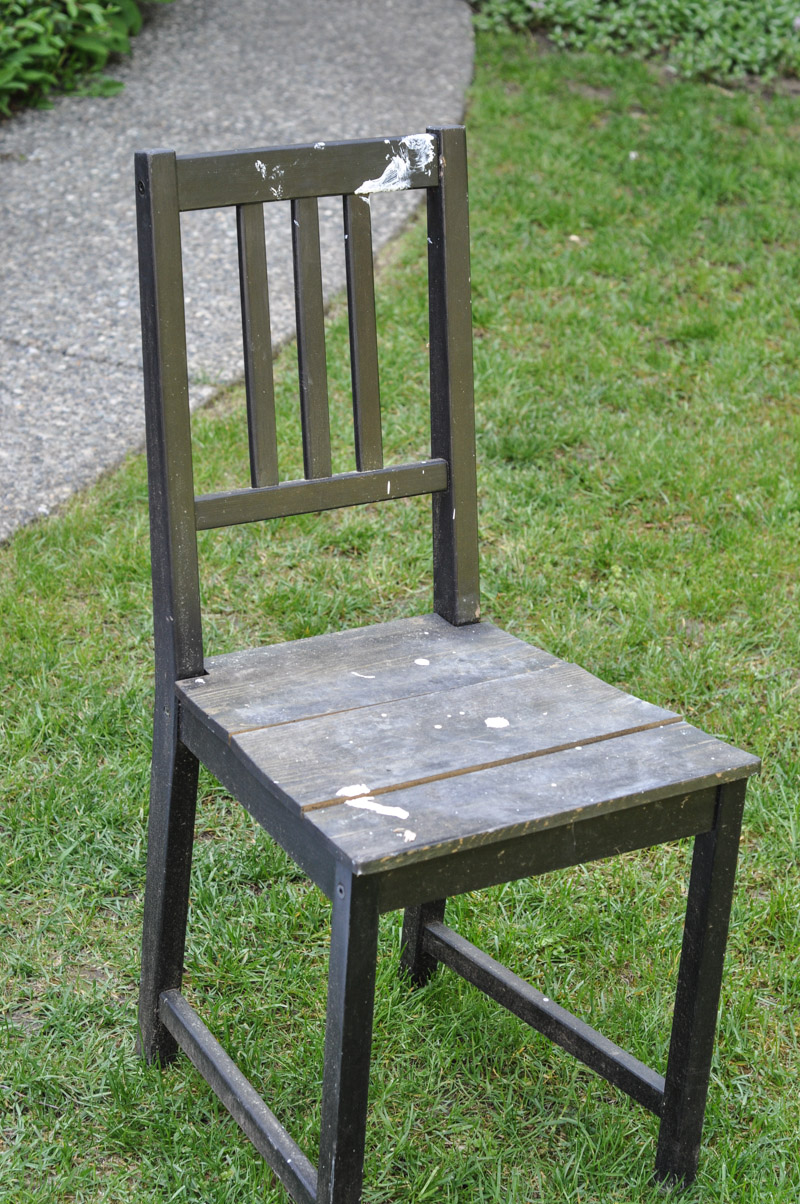 This sad Ikea chair was being dragged around the yard during all of our greenhouse project work. Yes, it had seen some water and sunshine. And yes, it had also seen some random painted fingerprints.
It was a hot mess.
I grabbed the pint of Fusion Renfrew Blue and started my first coat. I had a feeling that this little chair could be a fun addition to the garden or the greenhouse.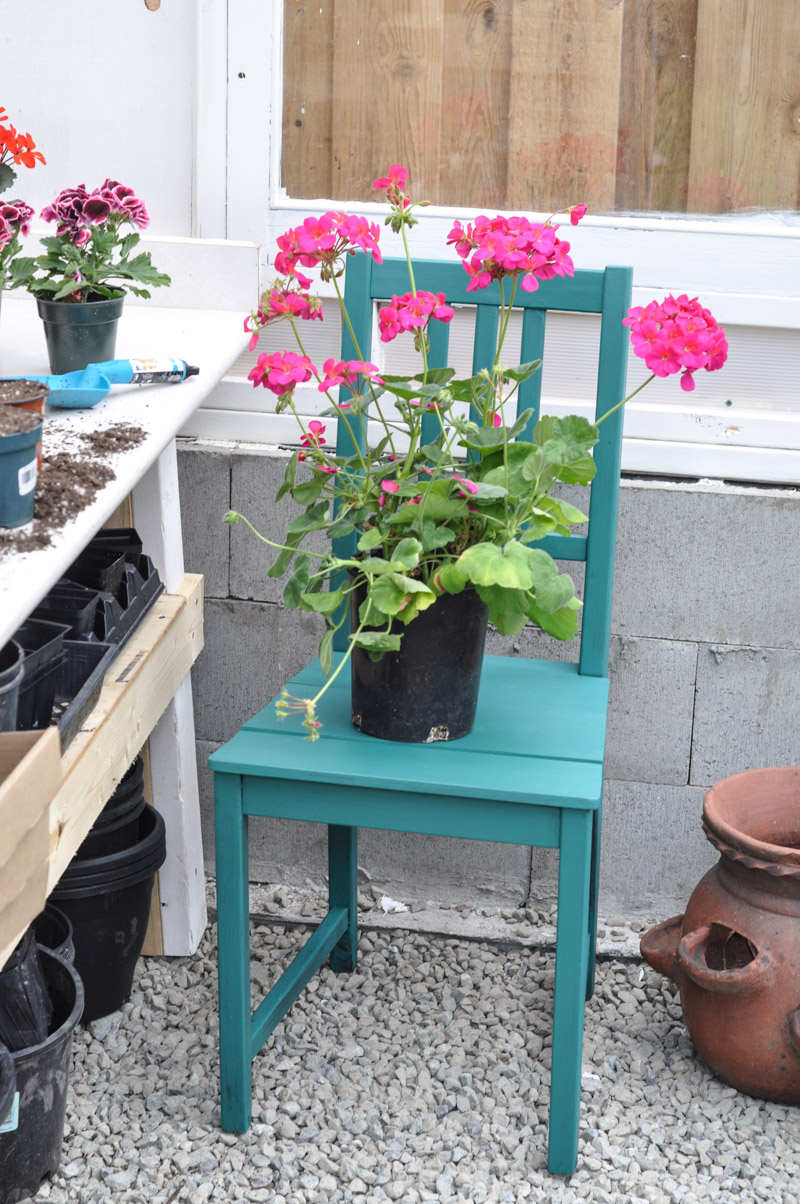 And isn't it? The Renfrew Blue gives a great "pop" of colour to the space, and lets the flowers speak for themselves. I can't decide if this chair is going to live in the greenhouse or find a home in the garden.
What do you think?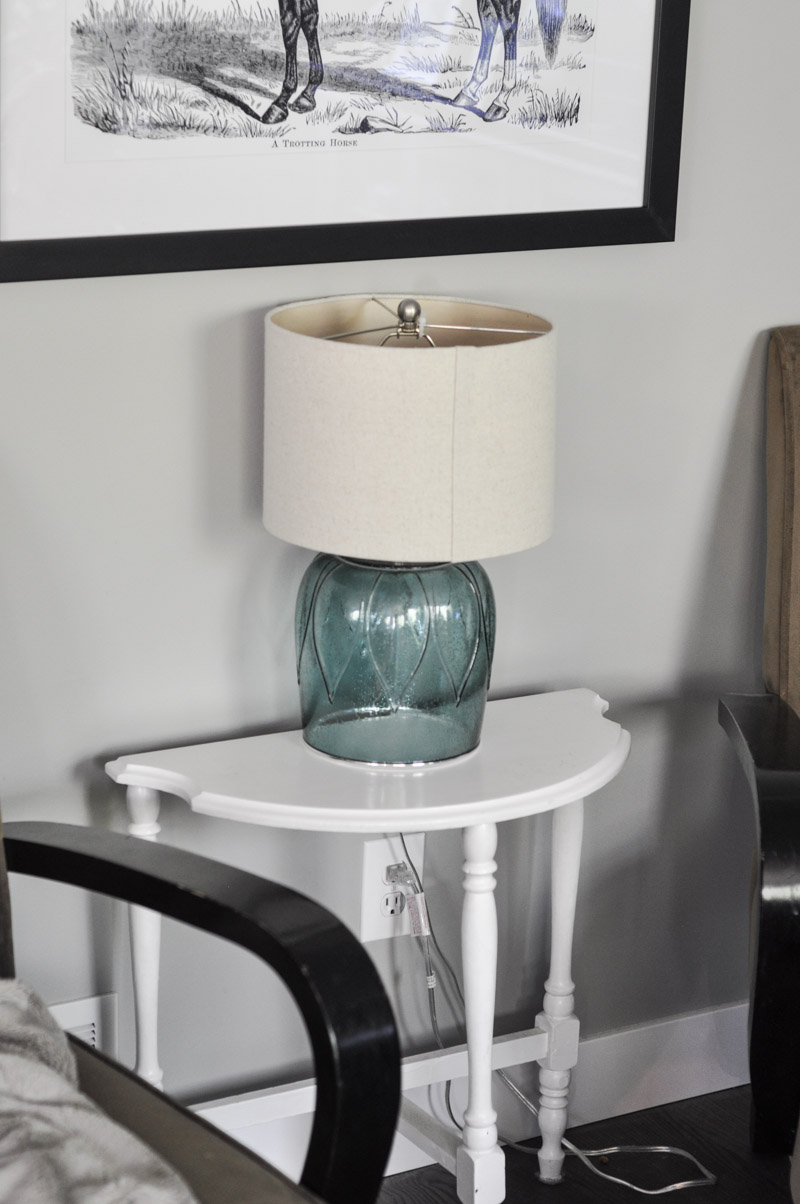 Now that I had fallen in love with the colour, my eyes fell upon this little side table that was quietly sitting in the family room.
It is a piece that has been painted before. It's not something that your eye would rest upon. It blends into the surroundings.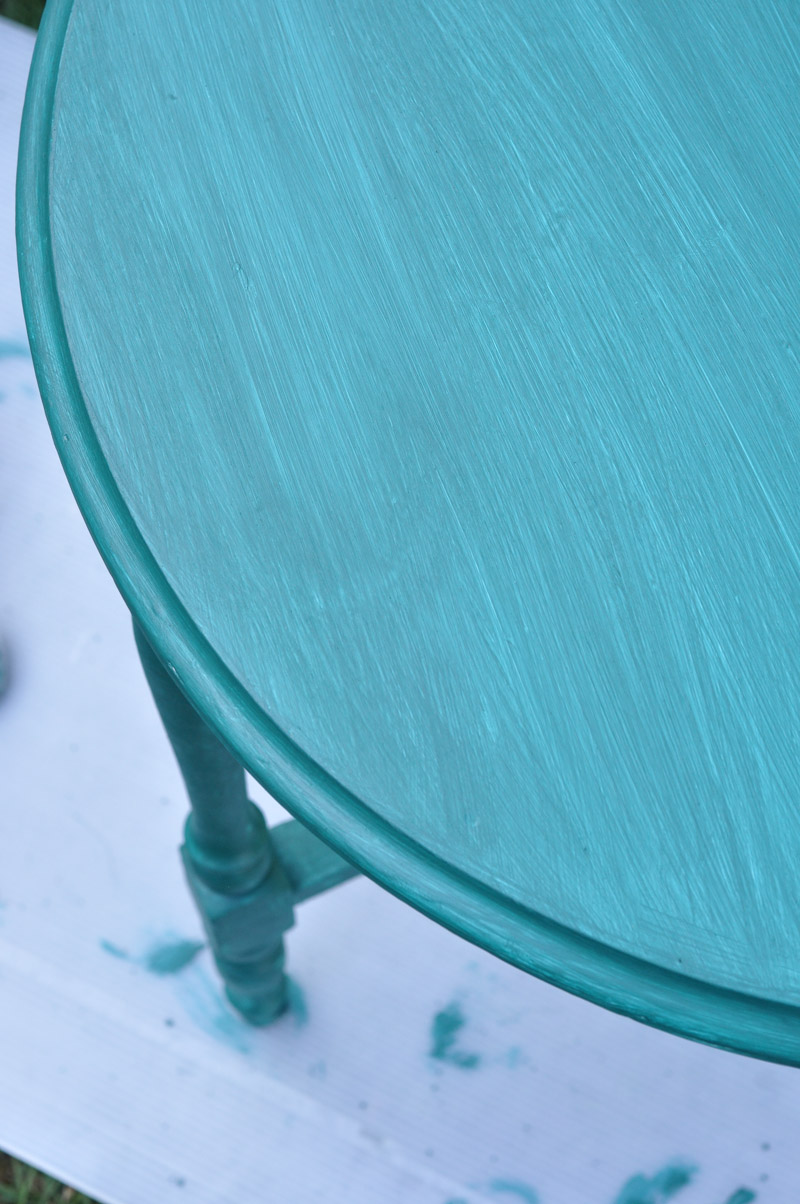 Until colour finds it.
I found that I needed three coats of paint for this piece, but I think that was due to the white glossy coat that was lying underneath the Renfrew Blue. I did give it a light sand, but because I like a good solid colour, I did need to go over a few spots when doing my final coat.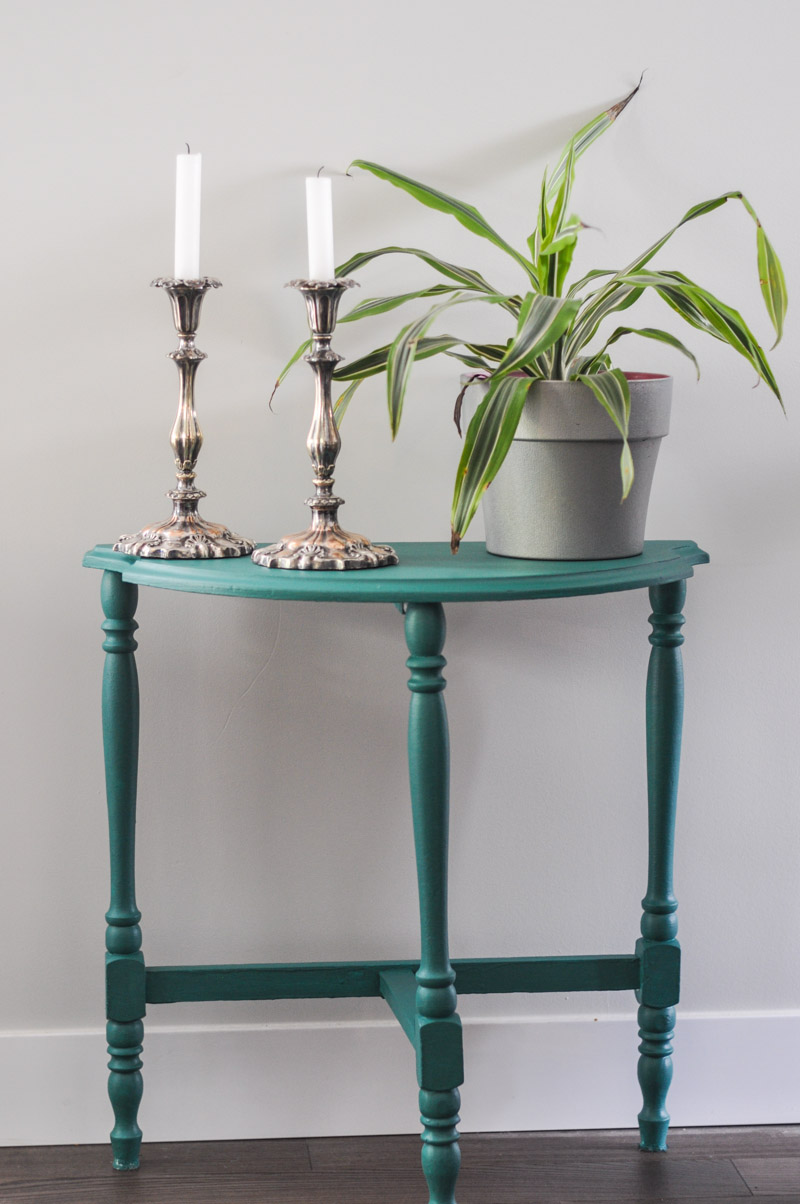 It was worth it, though. You'll see that in indirect lighting, the colour has very green undertones.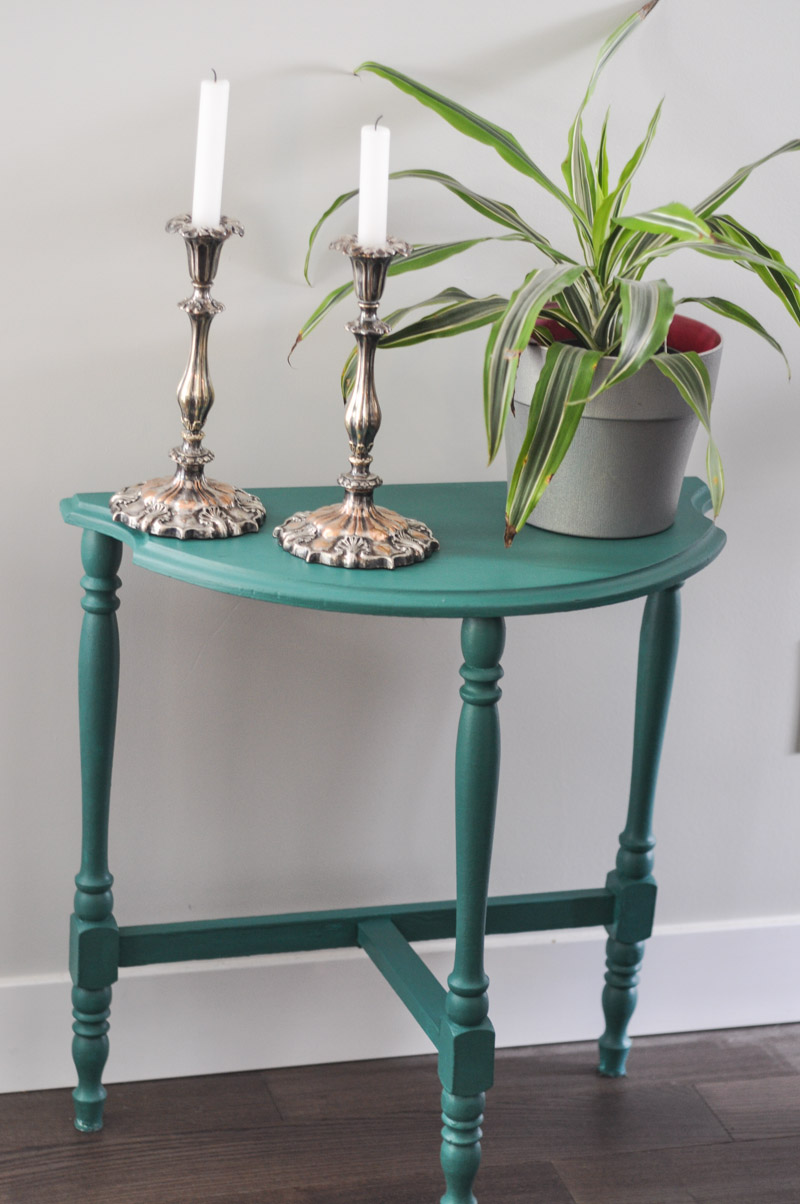 Having always been a lover of jewel-tones, this colour is now one of my favourites. I'm thinking of painting a lamp next.
Because… why not?
If you're also a fan of blue like I am, you must enter the Fusion Blues giveaway! Along with five other bloggers, I am offering the chance to win a Fusion Paint prize pack valued at $85!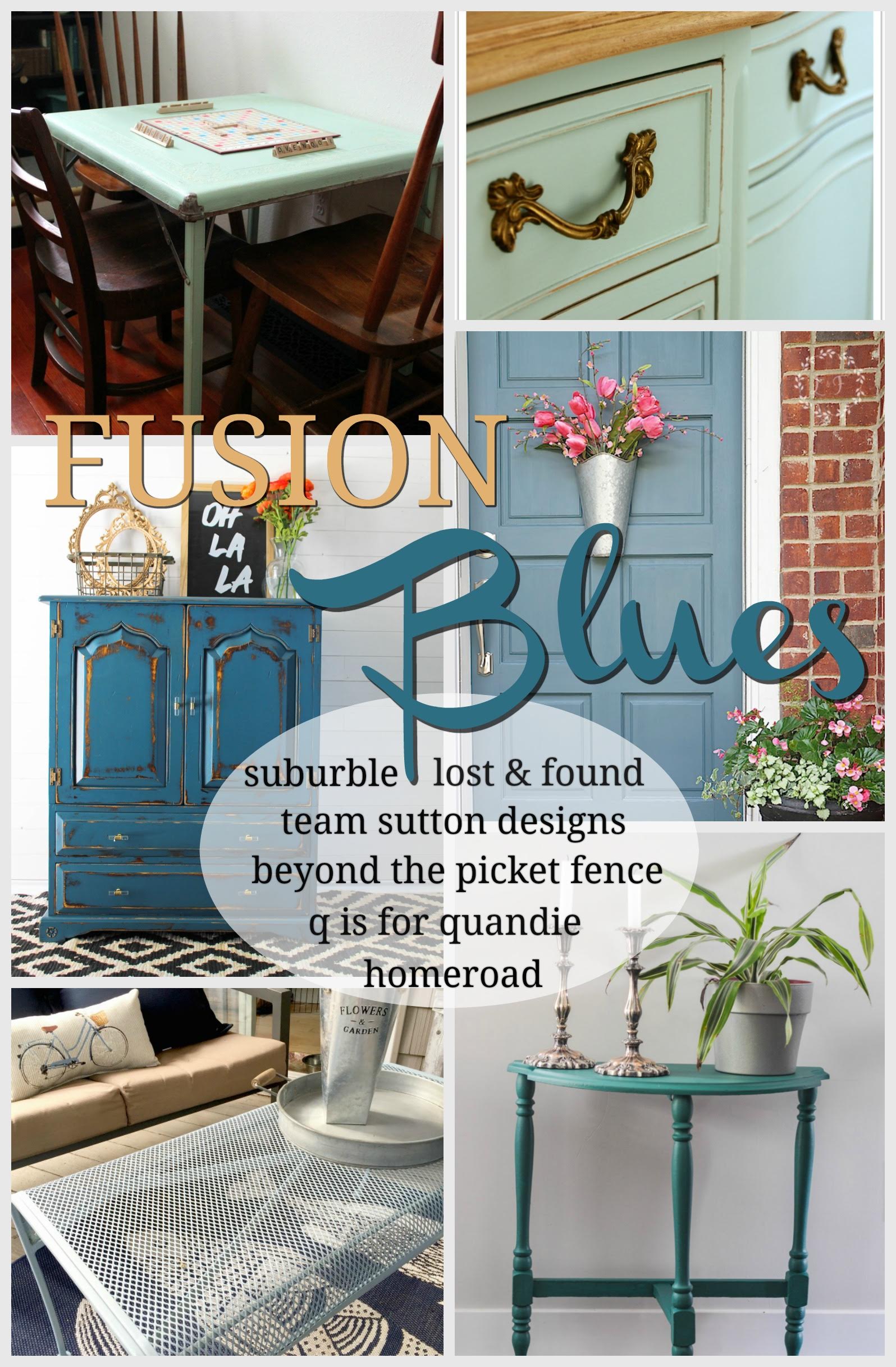 First, visit these fabulous bloggers and see how they used their favourite Fusion colours:
Susan at Homeroad using Champness
Melanie at Lost and Found Decor using Refresh
Linda at Q is for Quandie using Inglenook
Crystal at Team Sutton Designs using Seaside
Becky at Beyond the Picket Fence using Laurentien
Now, enter using the Rafflecopter below! The winner gets 2 pints of Fusion Mineral Paint (any choice of color), one Fusion Antique Glaze, and one Fusion Small Brush! The giveaway starts today and ends midnight on Sunday, May 1st. Open to residents of the U.S. and Canada, 18 and older. Good luck!