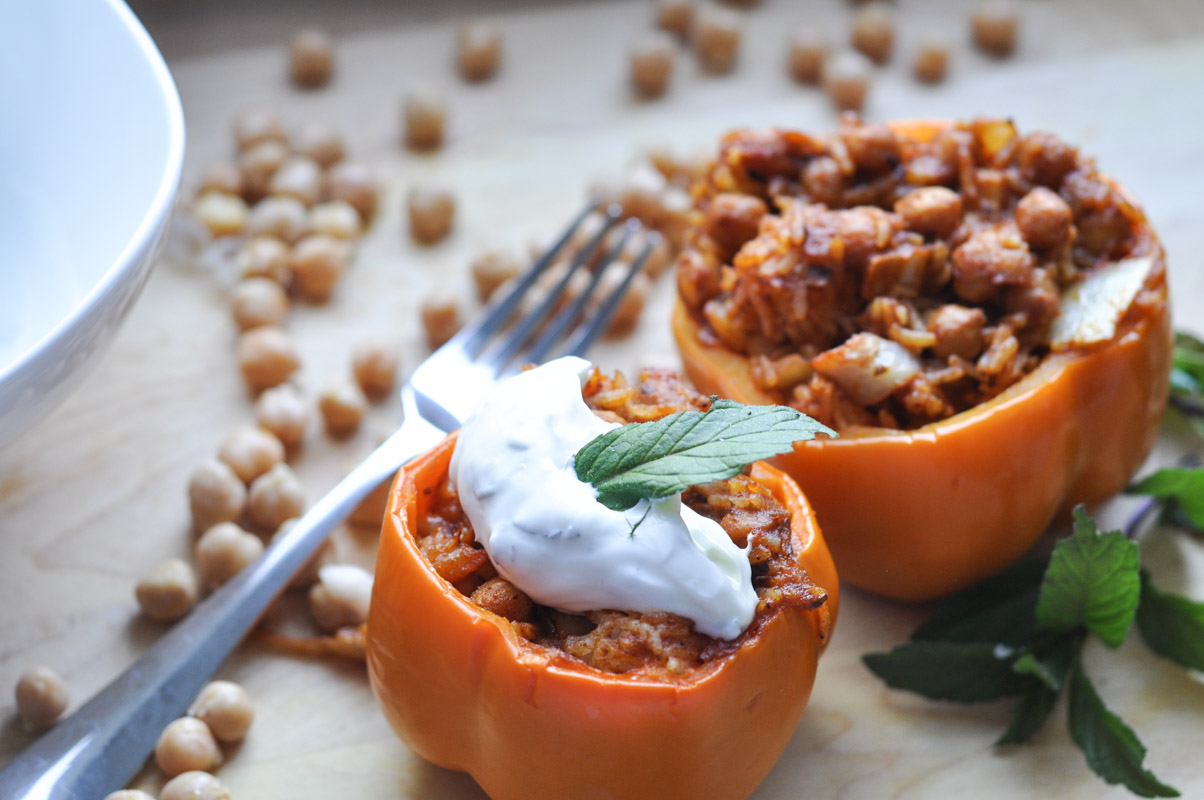 So you're thinking, "How can this be a butter chicken dish if it's vegetarian?"
Well, the trick is butter chicken sauce… and chick peas.
Is there a word for butter chicken sauce without the chicken? Butter sauce?
Nope. That sounds wrong.
So vegetarian butter chicken sauce it is.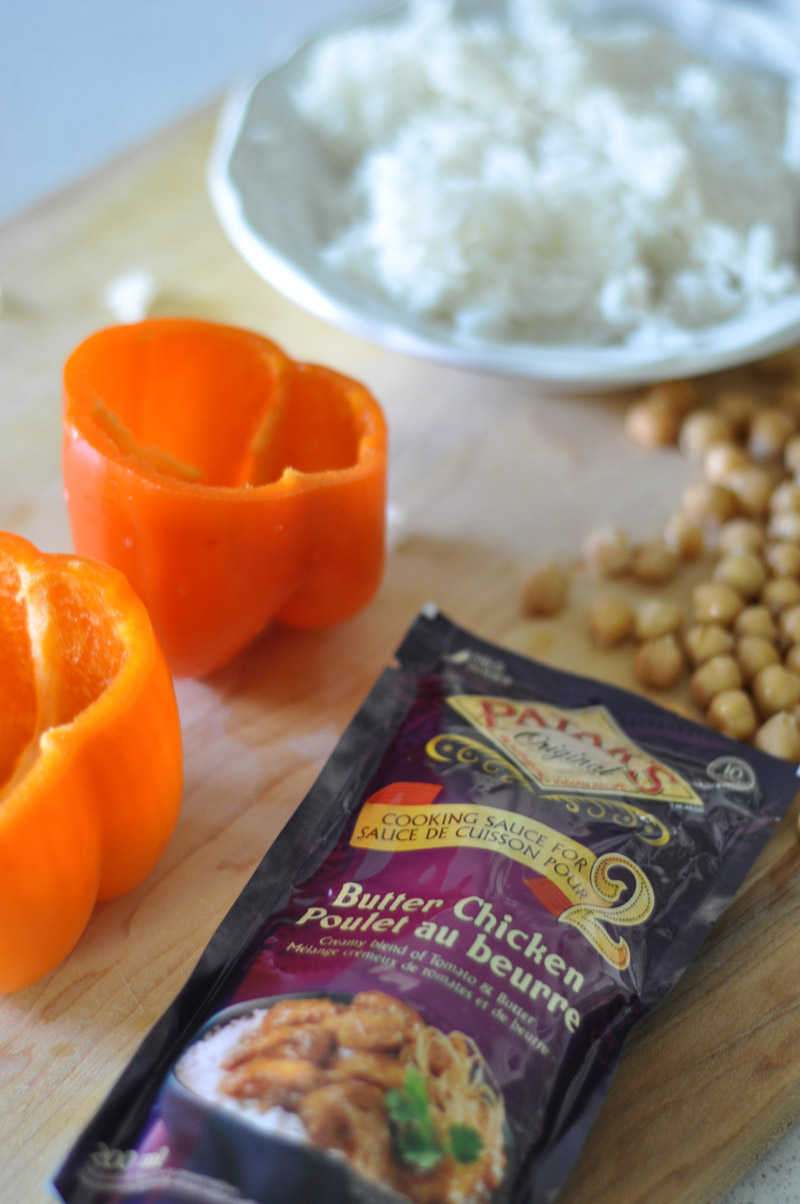 This month marks the Harvest Festival – or Vaisakhi – in Indian culture. It's the New Year's celebration and is one of the most important celebrations in Sikh culture. There are often parades and large gatherings with food and drink to celebrate the harvest. In recognition of this time of year, we Patak's ambassadors were asked to Mix in A Little India into one of our dishes this month.
To make these delicious peppers, I started with some rice from yesterday's dinner, a couple of peppers, a can of rinsed and drained chick peas, and a packet of Patak's Butter Chicken Sauce for two.
I cranked on two elements of the stove – one for boiling water for the peppers, and one for the frying pan – and got to work.
Vegetarian Butter Chicken Stuffed Peppers with Minted Sour Cream
Ingredients
3-4 medium sized bell peppers, with top 1/5th removed, including stem and seeds
2 cups cooked rice
1 package Patak's Butter Chicken for Two
1 can of chick peas, rinsed and drained
1 medium onion, minced
1 cup of plain greek yogurt
3-4 sprigs of mint, finely minced
Instructions
Preheat the oven to 400 degrees
In a saucepan over medium, saute the onions and chickpeas until onions are translucent
At the same time, boil a pot of water big enough to submerge the peppers
Boil peppers for 5 minutes and then remove and turn upside down in order to drain
Once onion is cooked, add rice and Butter Chicken sauce
Saute for five minutes
Place peppers into a baking dish, fill with butter chicken mixture
Bake for 15 minutes
While baking, mix mint with yogurt and put aside
Finish peppers with a healthy dollop of yogurt and a sprig of mint, if you're fancy like that!
https://www.suburble.com/2016/04/8590.html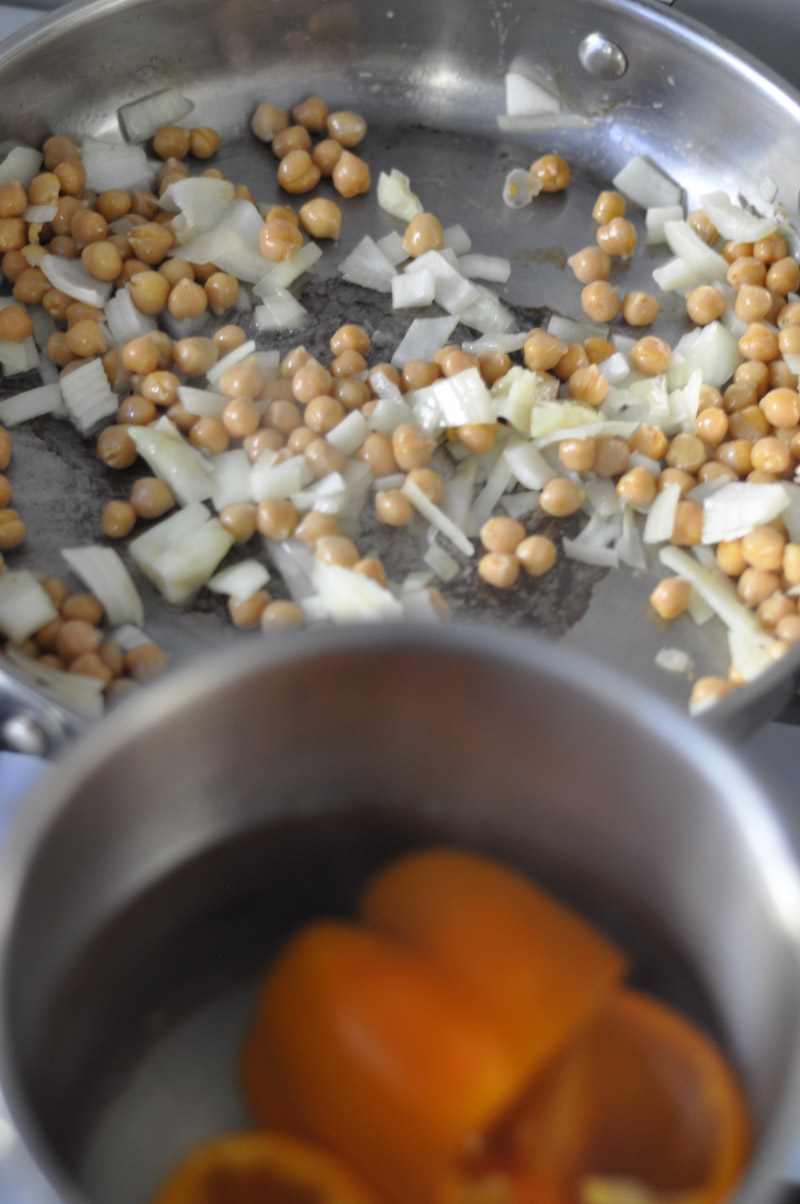 I sauteed the chickpeas and onions in olive oil until the onions were translucent. At the same time, I boiled the peppers for five minutes and then took them out to drain and dry.
Once the chickpeas and onions were ready, I added the sauce packet and the rice. I let the mixture simmer for about five to seven minutes, and then heaped the mixture into the waiting peppers.
15 minutes in the oven at 400 degrees, and they were done!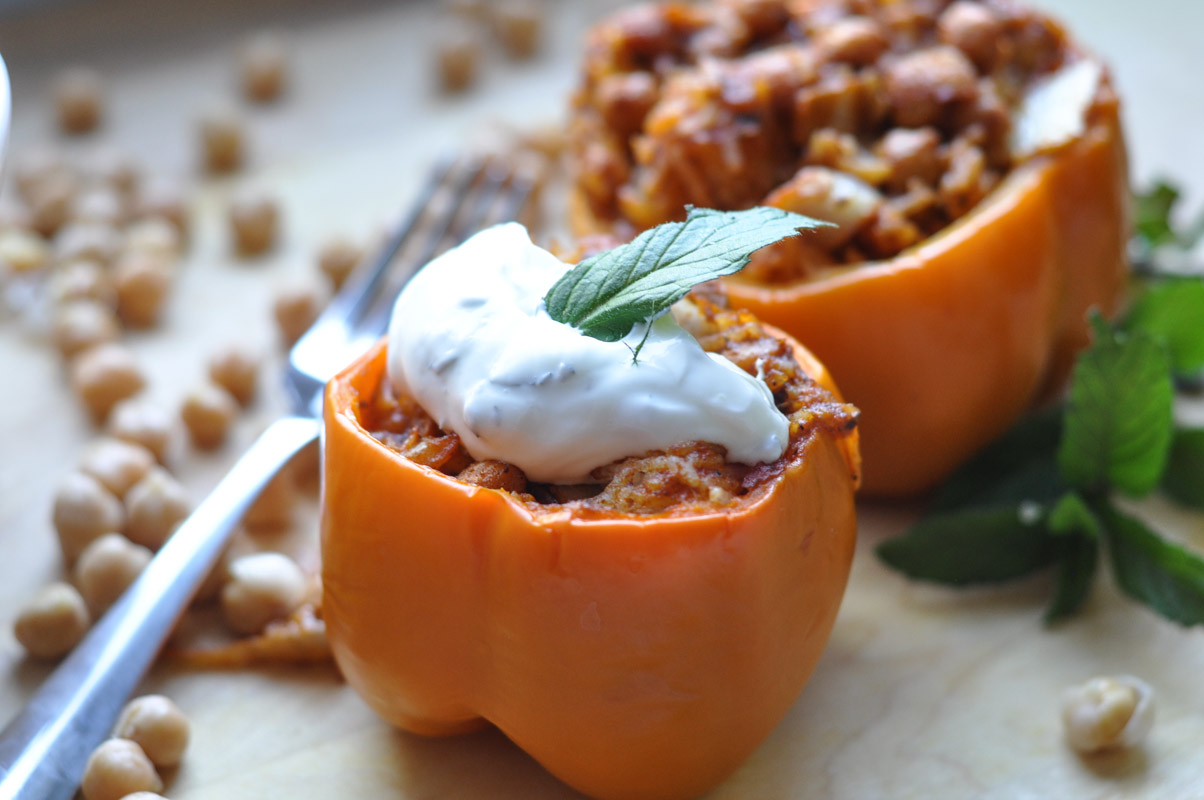 I paired the peppers with a dollop of fresh yogurt with minced mint. Outside of my back door, I have a big planter just bursting with mint. The flavour adds a coolness to the spicy and delicious pepper stuffing.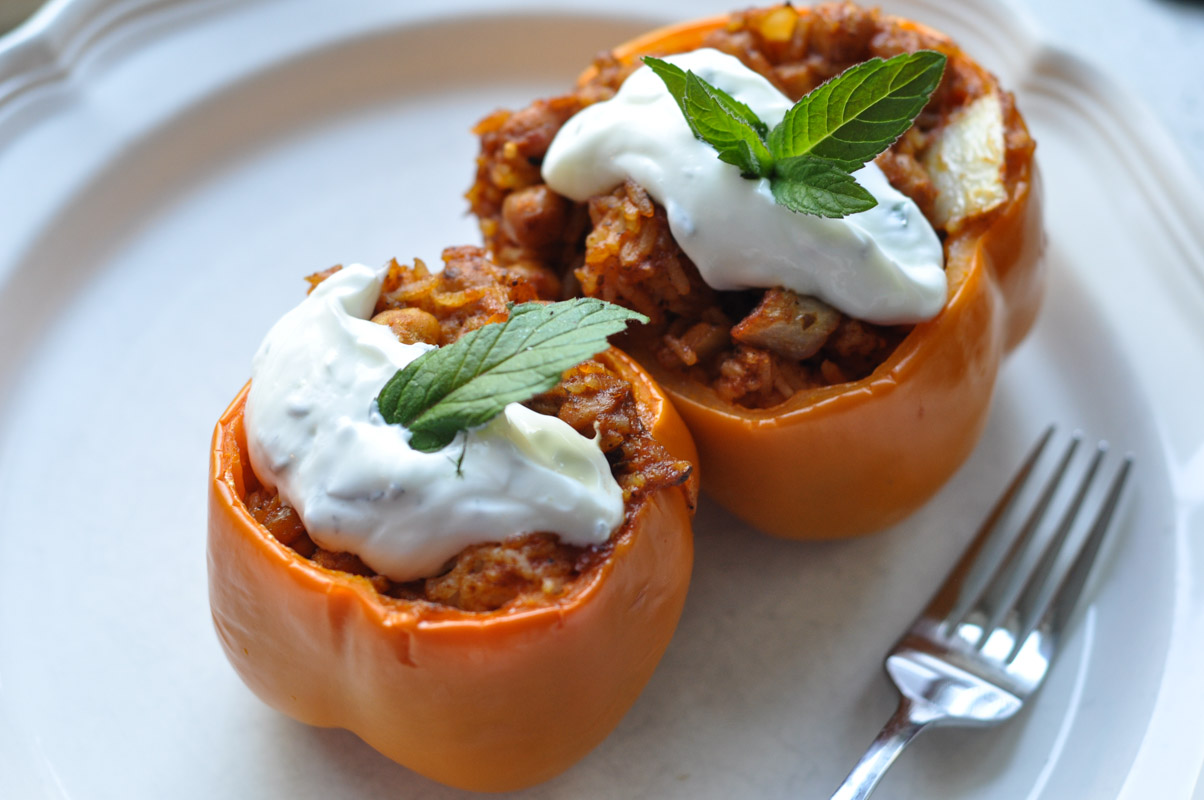 Honestly, I didn't miss the meat at all. These peppers were tasty and filling, and the mint yogurt added a little something extra.
I'll be making these babies again!
Are you looking for more ways to add The Cultured Kitchen to your menu? Check out more Pataks' recipes on Facebook and Twitter.
Disclosure: I am part of The Cultured Kitchen Ambassador program in partnership with Patak's Canada and Blue Dragon Canada and I receive special perks as part of my affiliation with this group. The opinions on this blog are my own.