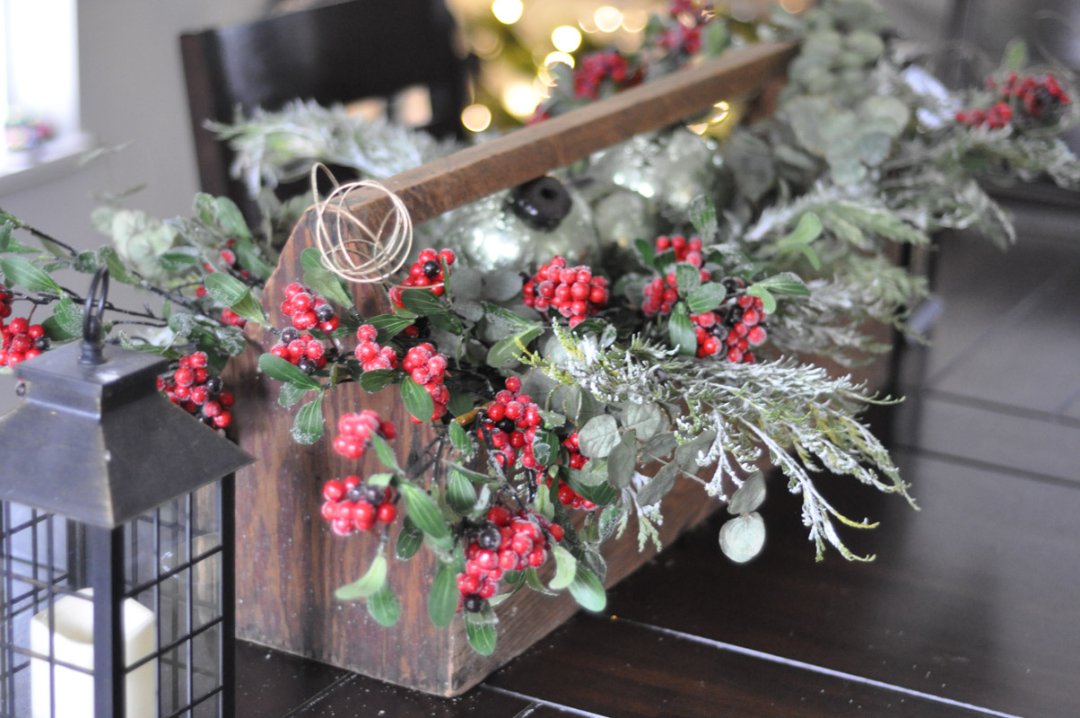 There's a 'flock yourself" joke in here somewhere. But I'm too classy for that, so I'll leave it.
This Christmas season, I've been working with Lowes to add a little bit of frostiness to my holiday decor. I decked my living room with a slightly chilly motif that I've fallen in love with.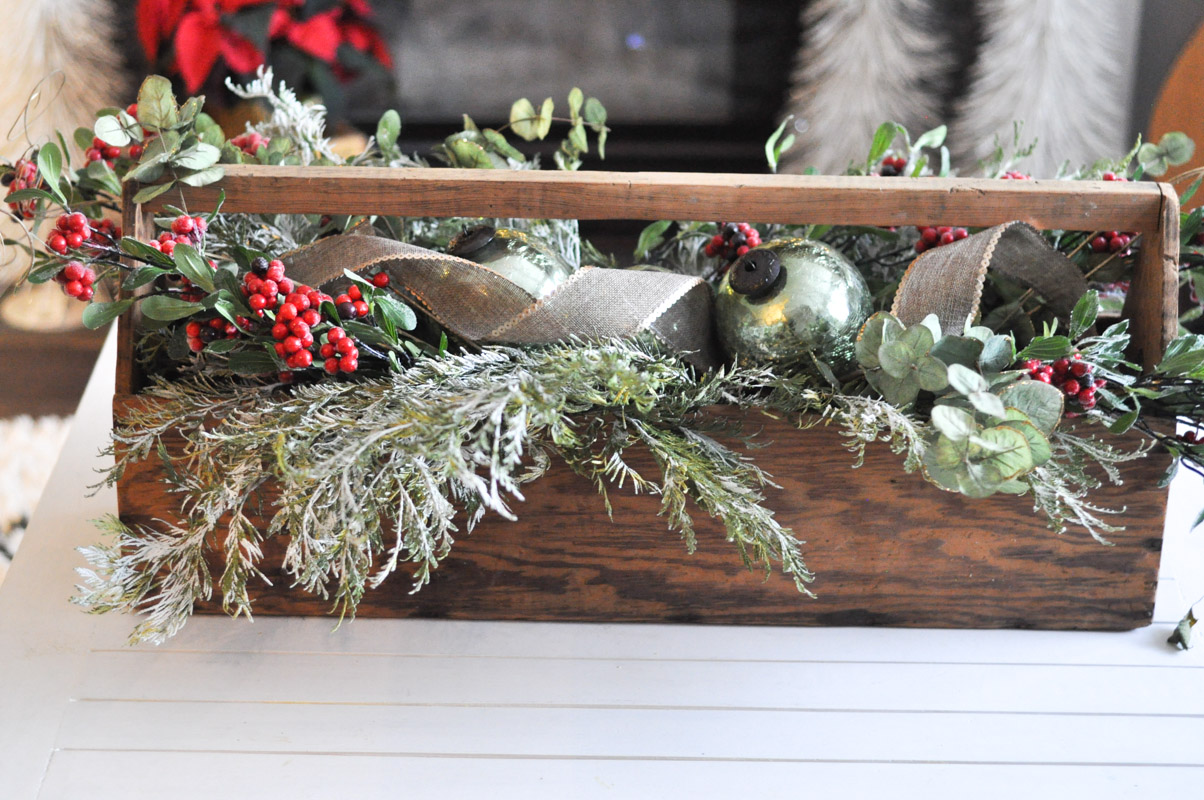 I've been working on ways to add a bit of snowy goodness – seeing as we don't get much of the white stuff on the West Coast – into other areas of my house. I was considering all of the ways I could add white to my decor when I spied the toolbox sitting on my dining room table.
I would frost cedar boughs and stage the toolbox.
But how would I flock the branches? Actual, legitimate flocking seems like a bit of a pain for an amateur like me, and while other sources said shaving cream worked… I didn't want the smell or mess of shaving cream on my table. So I headed to the garage and grabbed some paint.
Paint solves nearly everything, doesn't it?
I chose a slightly off-white paint and covered the table with cardboard. It was time to get to work!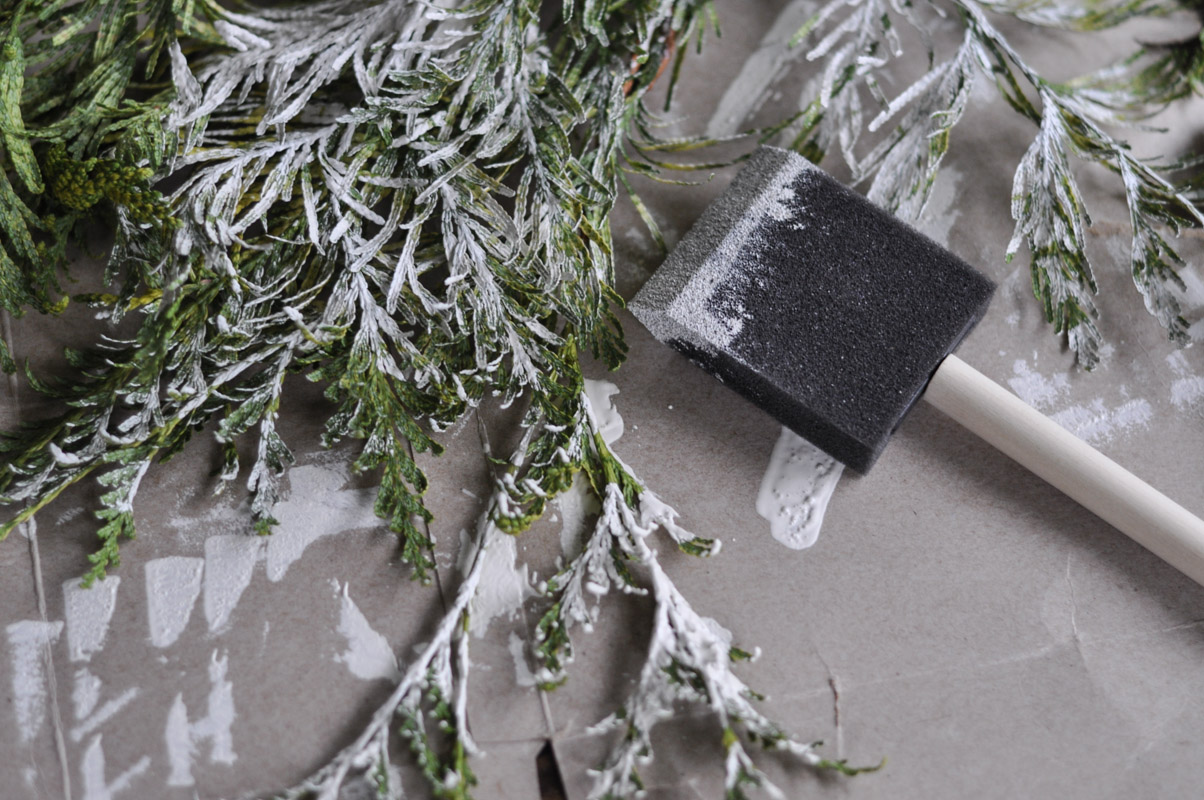 I let my cedar boughs dry in the house for a couple of days before I painted them. Being dry, they were more apt to absorb the paint. I used a sponge brush to apply the paint onto the limbs.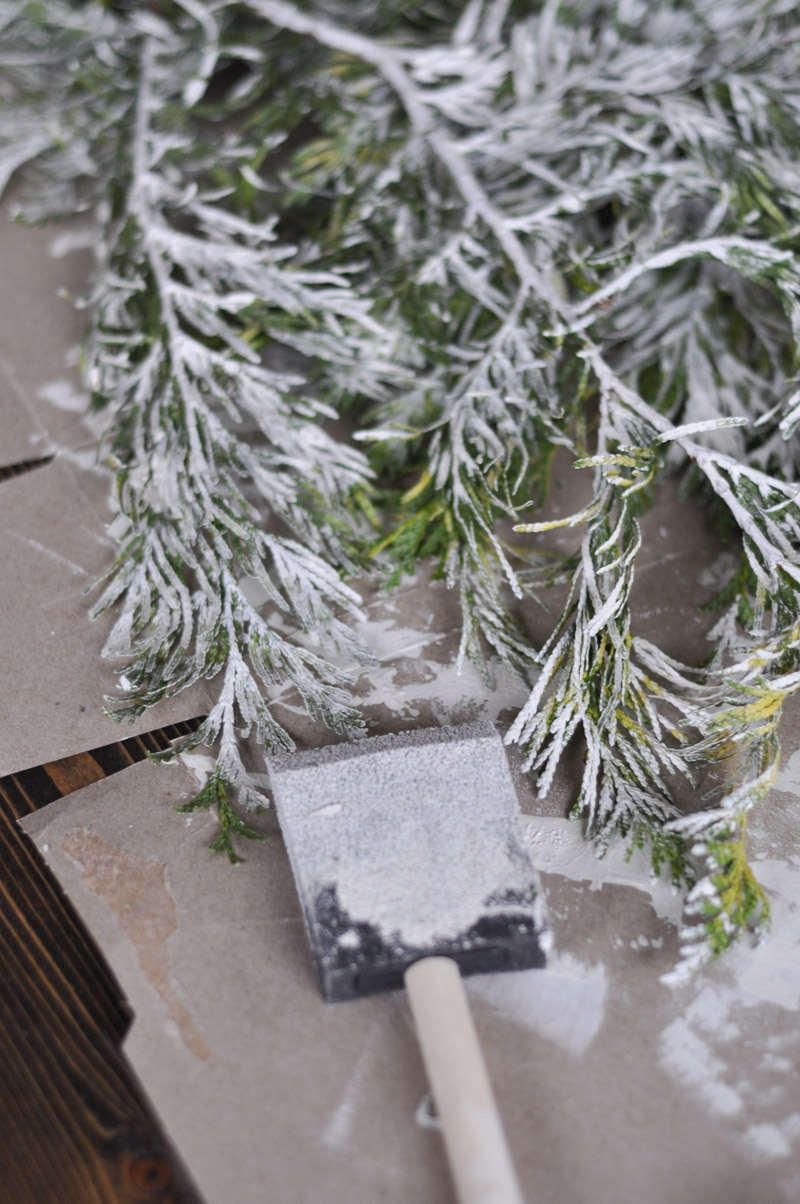 Snow doesn't fall evenly on branches, and this fact comforted me as I "artistically" painted the boughs with paint. Once I was satisfied with their coverage, I left them to dry for the day.
Once I knew that I wasn't going to be leaving blobs of white paint everywhere, I arranged the branches into a vintage tool box that I found at a recent sale. Some floral picks of icy berries and a few ornaments, and I was done!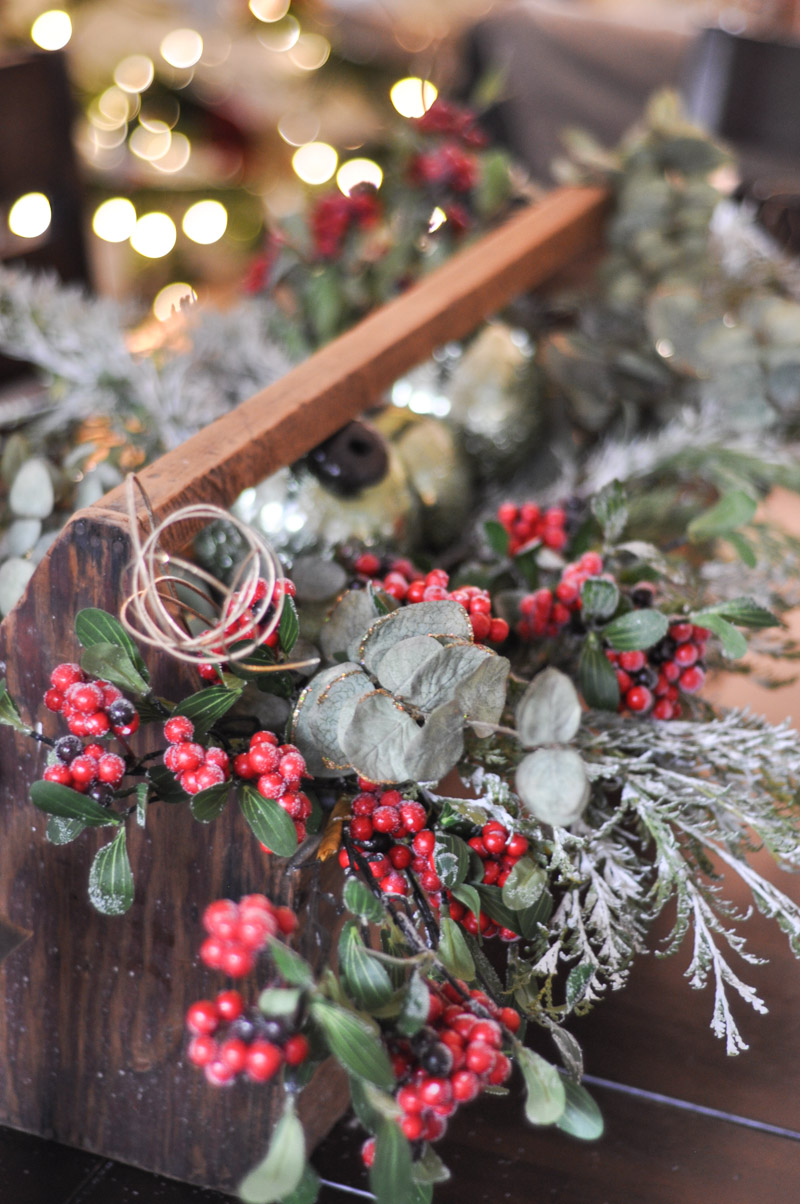 I love how the white contrasts with the traditional red and green.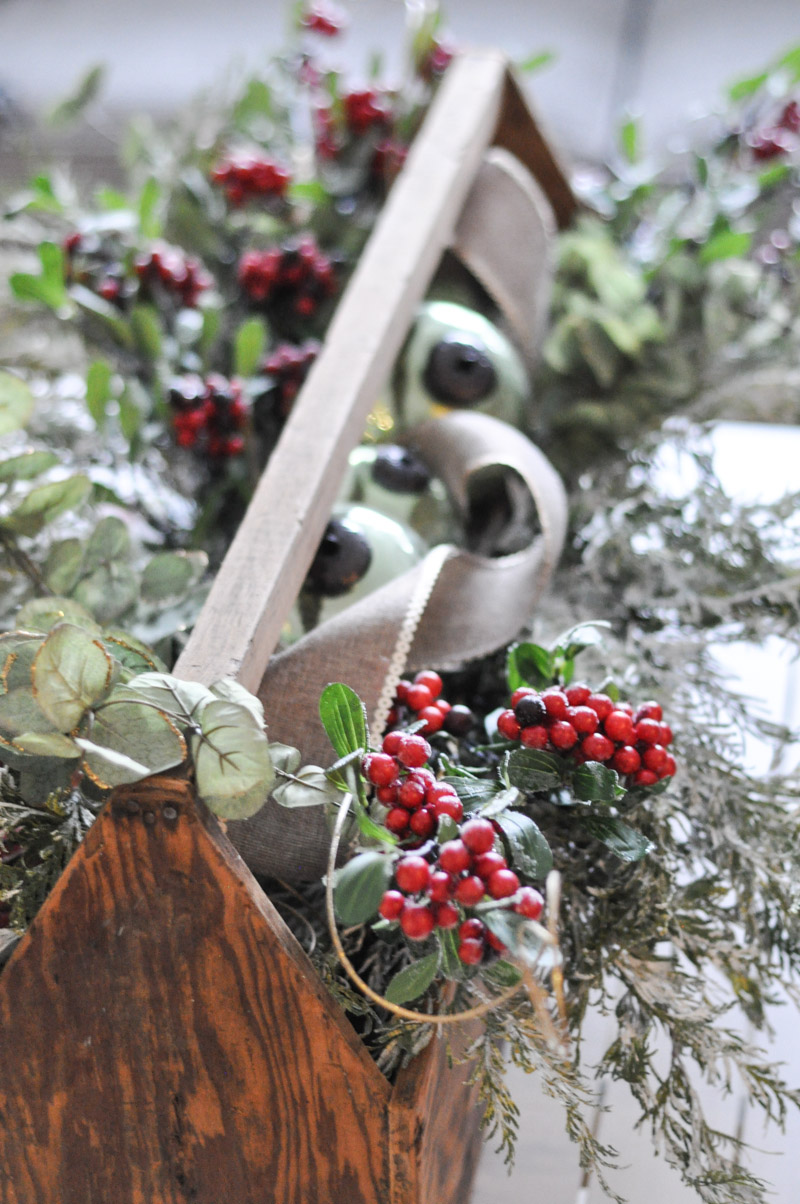 The boughs are just "frosted" – there is still green peeking out underneath the painted flocking.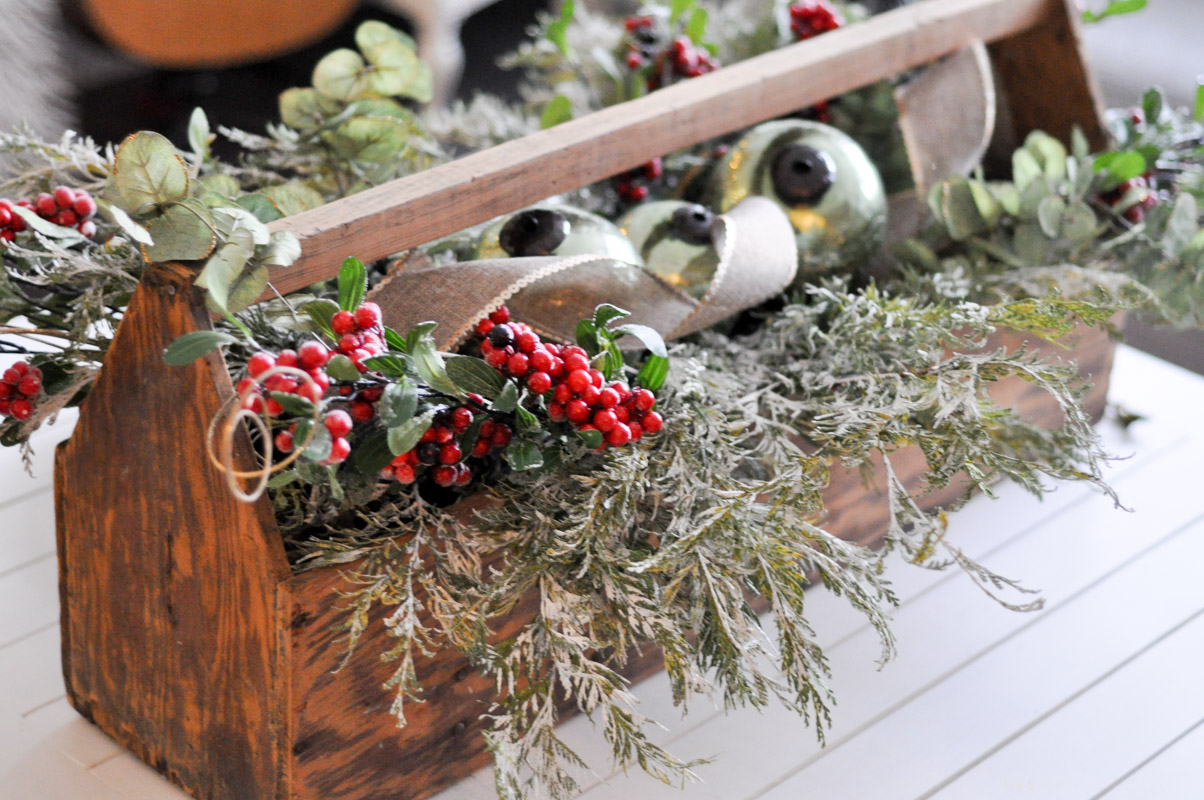 Just a bit of white paint goes a long way to make greenery a bit more festive.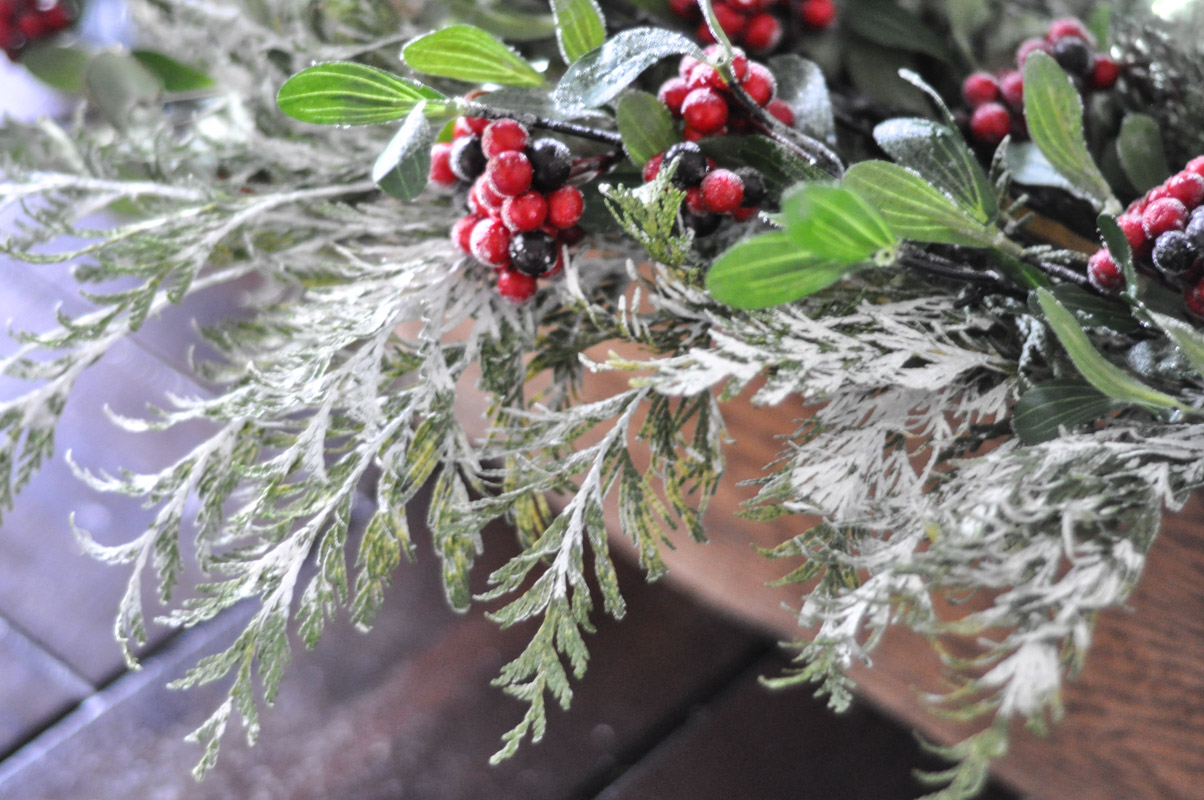 Where will you show off your festive flocking this year? It's fun to make things a bit chilly in your decor! (And it makes sitting under a blanket with a mug of hot chocolate that much cozier – trust me!)
---
Add a bit of cool to your décor with Lowe's this year. They have lots of ways to make things frosty (yet homey) in their Cold Spell Collection. Head to Lowe's to learn how they were instrumental in this "Cold Spell" inspired decor!
Follow Lowe's on social media / Facebook / Instagram / Twitter / Pinterest
This post is sponsored by Lowe's Canada, but as always, all opinions are my own.