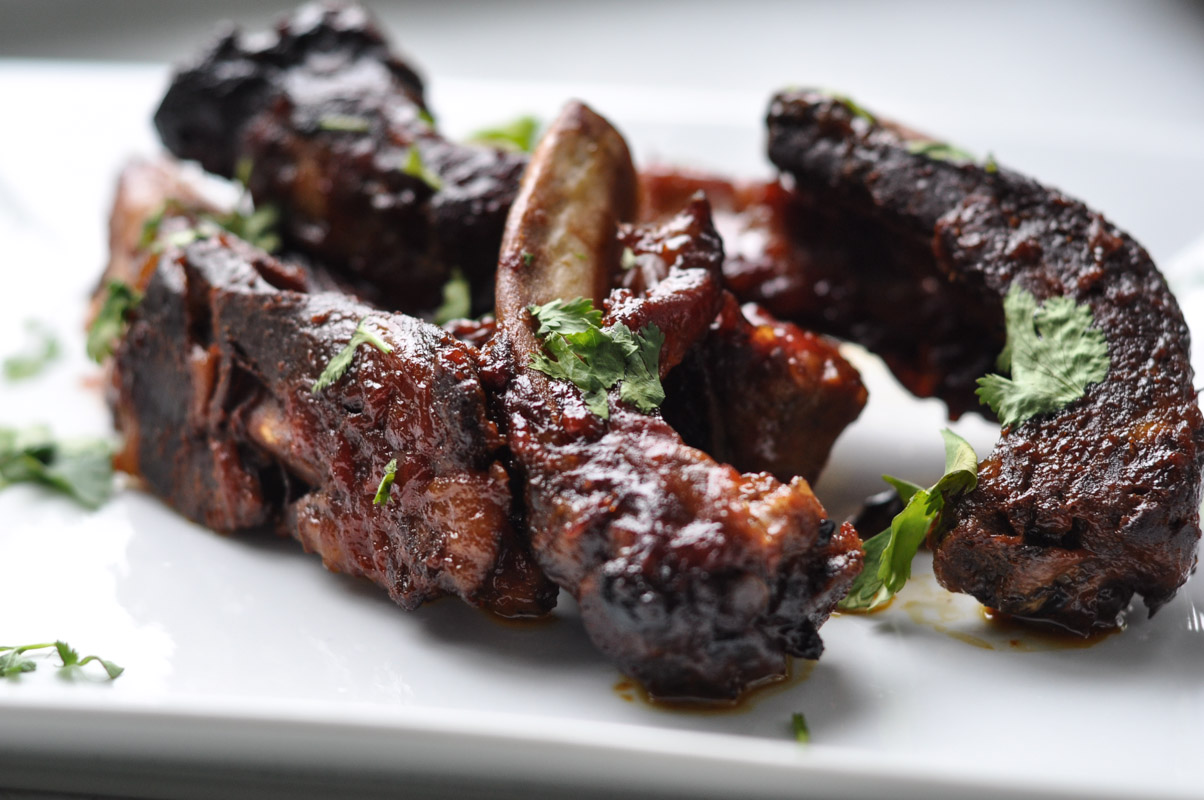 This month, we Blue Dragon and Patak's ambassadors were challenged to make Asian-inspired appetizers for socializing season. Now, I have to admit, the appies I made could also be part of a meal. Or if you were making a selection of tapas, these two dishes would be perfect additions.
Of course, it's BBQ season, but these ribs are done in my favourite style: slow cooker. Honestly, why not? You just chop 'em up into individual ribs, chuck 'em in the slow cooker and toss them in sauce. It's a no brainer, and they're fall-of-the-bone ready by the time dinner time rolls around.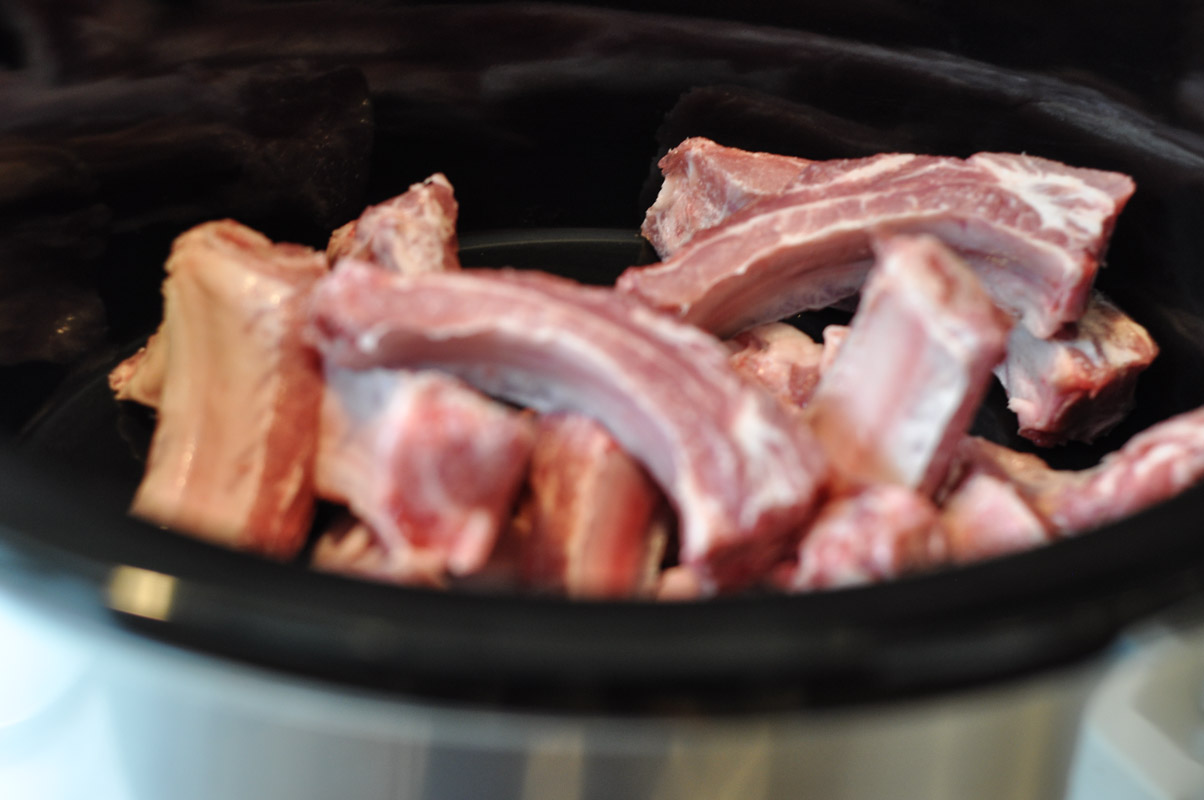 It may be unorthodox to break up the rack of ribs, but I find that it makes eating them easier too – especially if you're doing a tapas-style dinner.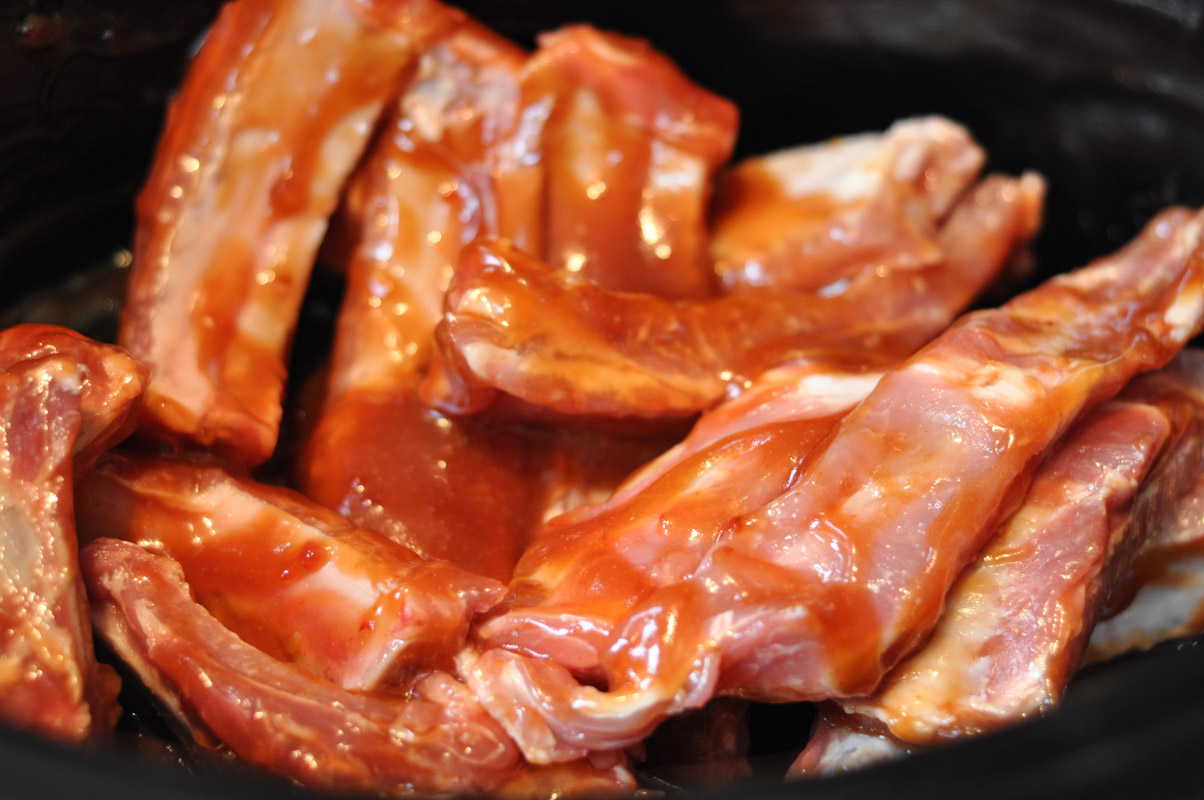 The sauce is given an extra kick with Blue Dragon Sweet Thai Chilli sauce. If you want more sweet, add a bit of honey, and if you like the heat, a quick sprinkle of red pepper flakes will do the trick.
Slow Cooker Sweet Thai Chili Ribs
Ingredients
1 rack of back ribs, membrane removed and cut into individual ribs
4 tbsp extra virgin olive oil
1/3 cup ketchup
1/2 cup Blue Dragon Sweet Thai Chili Sauce
1 tbsp soy sauce
1 tsp garlic powder
Instructions
Place individual ribs into slow cooker insert
In a bowl, combine sauce ingredients until mixed
Pour sauce over ribs and toss to coat
Put slow cooker on low for 6-8 hours
Enjoy!
https://www.suburble.com/2016/05/sweet-thai-chilli-ribs-and-curried-quiche.html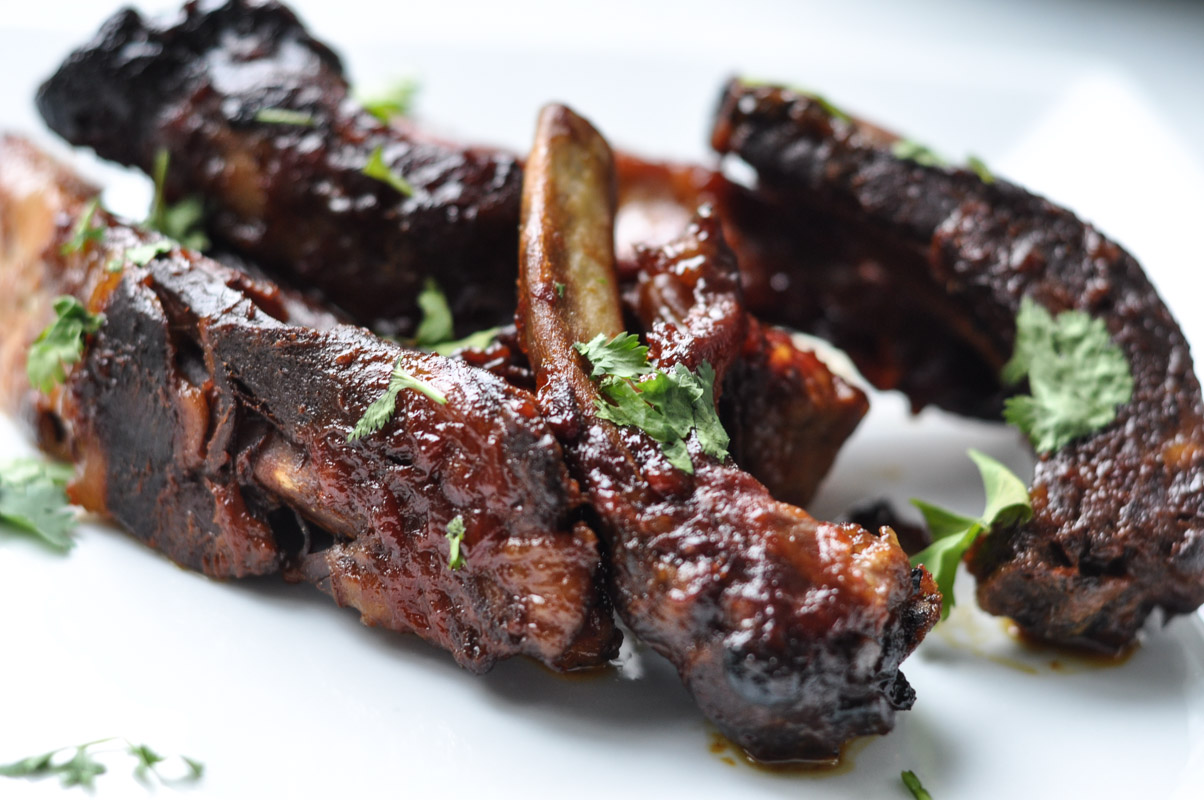 Because I'm a garnish freak, I love to sprinkle things in cilantro. You don't have to, but I think it makes things look extra delicious.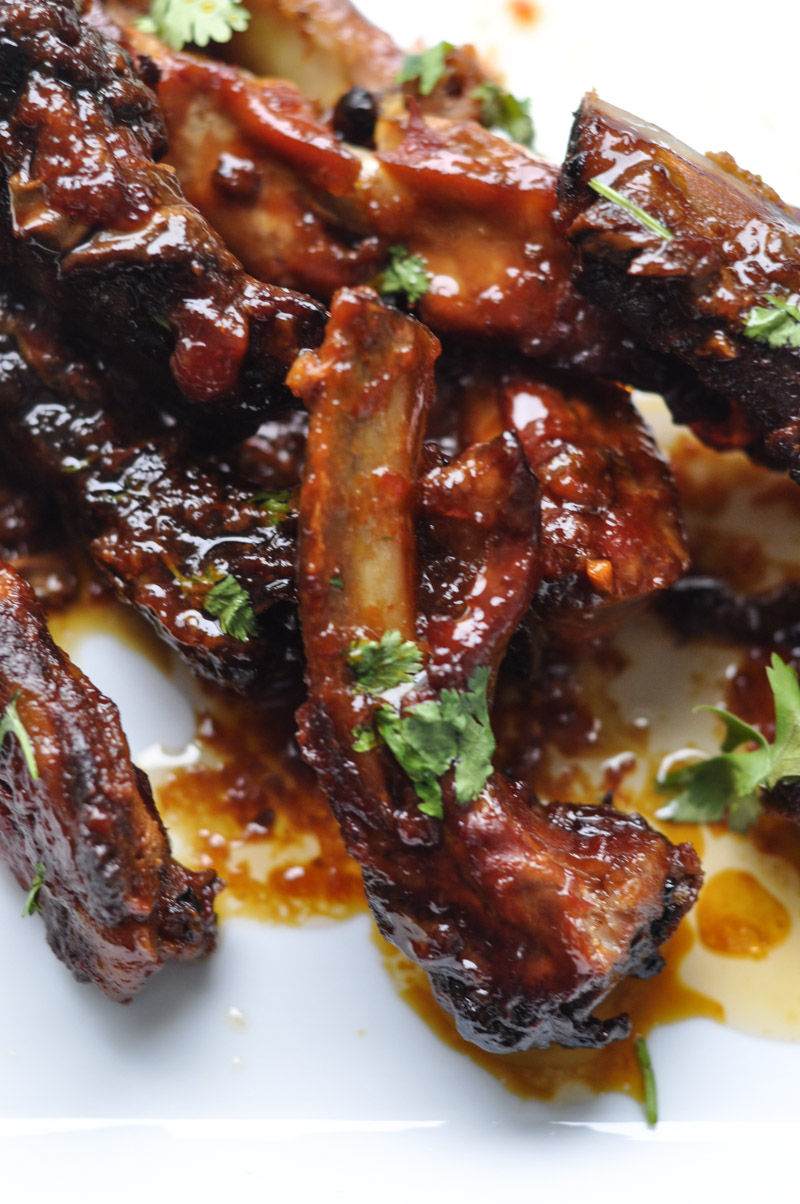 And if you're feeling saucy, drizzle with the sauce left on the bottom of the slow cooker. This makes for a really moist and face-mussing rib experience.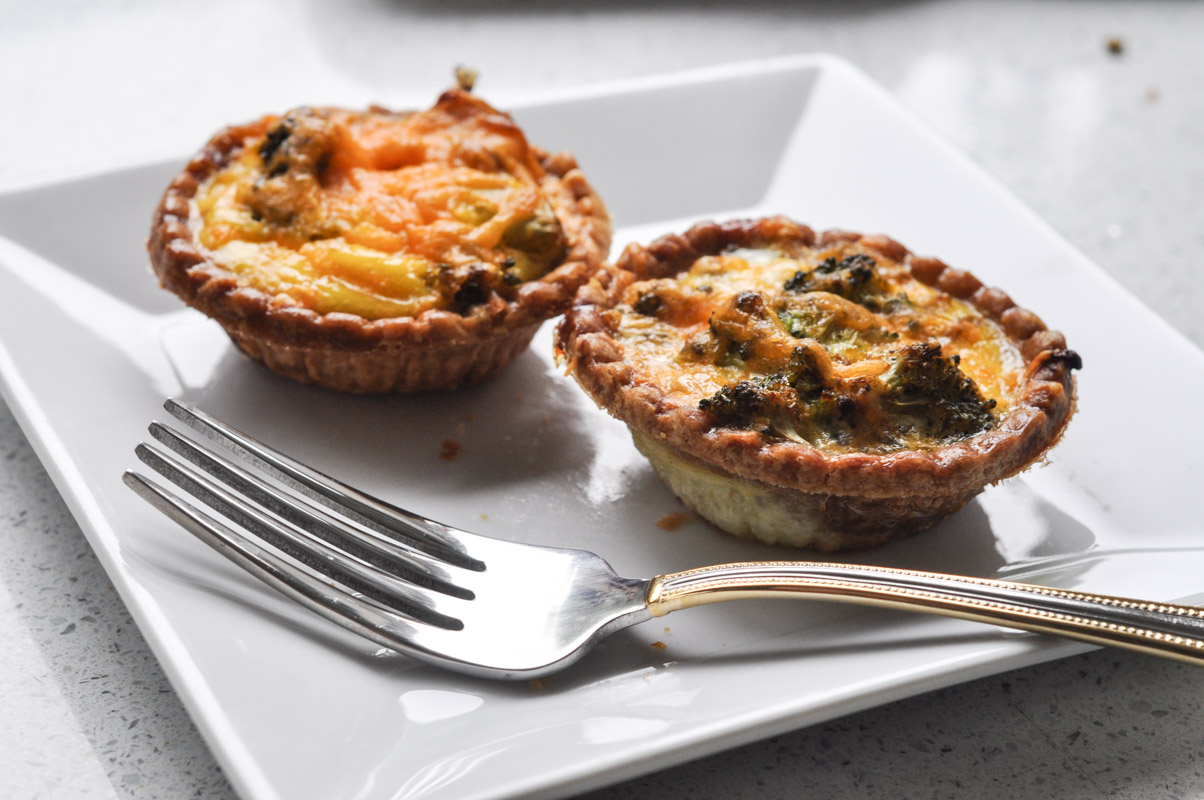 Slightly tidier are my mini curried broccoli quiches. These are a snap and a half to put together – and can be eaten at essentially any time of day.
The important part is to sautee the onions and broccoli together with the olive oil and Patak's Mild Curry Paste. The heat releases the aromas in the curry paste, so it's a step you can't miss.
Mini Curried Quiches
2016-05-27 19:27:49
Ingredients
1 tbsp olive oil
2 tbsp Patak's Mild Curry Paste
1 tsp garlic powder
4 eggs
1 cup milk
1 head of broccoli, diced
1 medium onion, diced
1 handful of shredded cheddar cheese
18 tart shells, thawed
Instructions
Preheat oven to 375
Thaw the mini tart shells and place into mini muffin tin
Pierce crust with fork (to prevent rising)
Pre-bake tart shells for 5-8 minutes, until lightly browned
Remove tart shells and set aside to cool
In bowl, mix eggs, milk, and garlic powder - put aside
In a saucepan over medium heat, add oil and curry paste - cook until fragrant
Add onions and broccoli to saucepan and cook until onions are translucent and broccoli is tender
In each tart shell, sprinkle broccoli mixture with a bit of cheese, leaving a little room for the egg mixture
Pour in the egg mixture until just slightly below the edge of the crust
Top each quiche with a sprinkle of cheese
Bake quiches at 375 for approximately 25 minutes
Set out to cool slightly - serve them warm or cold
Suburble https://www.suburble.com/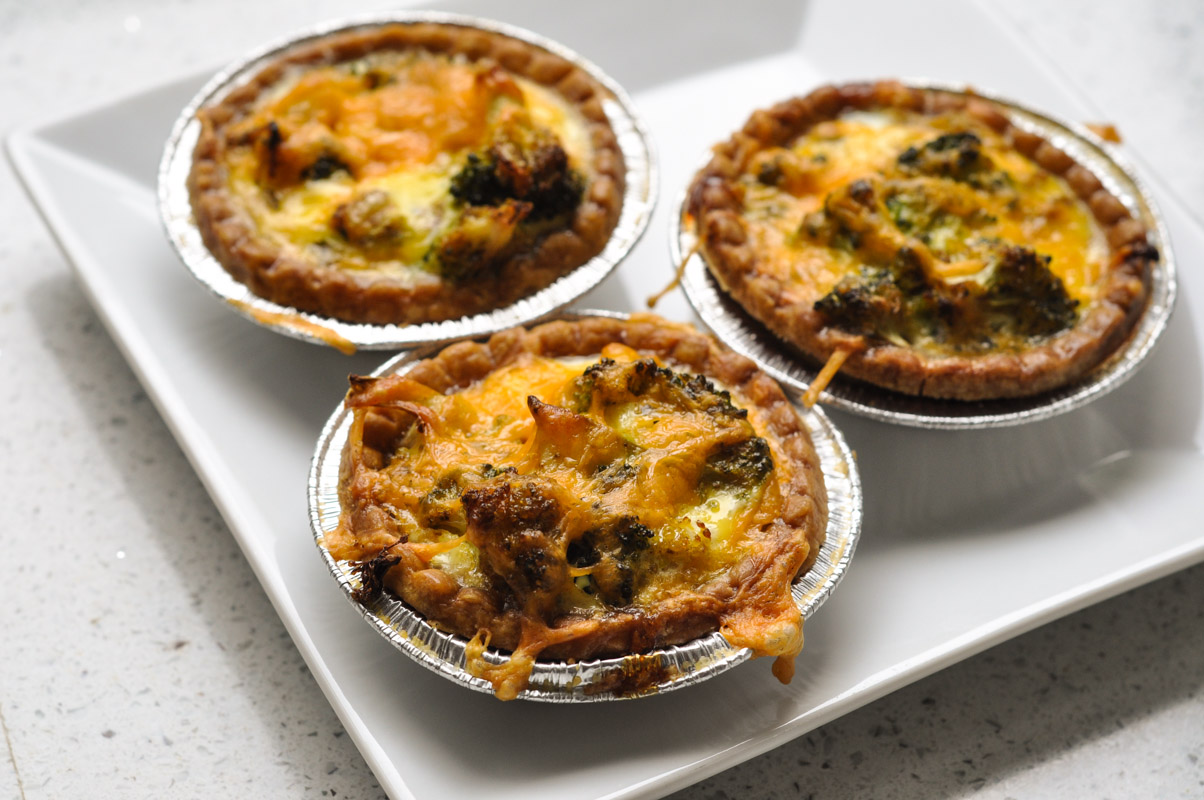 I also use pre-made tart shells for this recipe. If you're a whiz at pastry, then come over to my house and show me how it's done. When I'm trying to whip up a recipe, the occasional time-saver from the freezer is all right by me.
Both of these recipes are quick and easy ones, and are sure to be a hit for your summertime crowds. Serve them as appies, or as part of your main!
Are you looking for more ways to add The Cultured Kitchen to your menu? Check out more Pataks' recipes on Facebook and Twitter.
Disclosure: I am part of The Cultured Kitchen Ambassador program in partnership with Patak's Canada and Blue Dragon Canada and I receive special perks as part of my affiliation with this group. The opinions on this blog are my own.