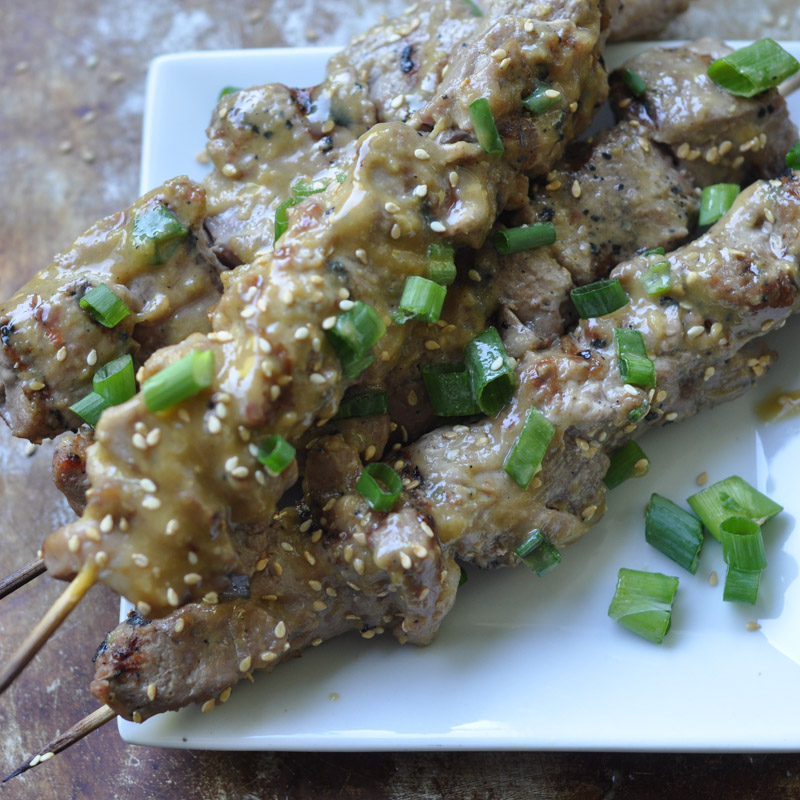 Guys, I have some exciting news!
I've recently partnered with Chatelaine Magazine as a new member of their Tasters and Testers program. This means that I get the opportunity to step out of my comfort zone and try new foods and recipes, and then write about it and tell you how it all shook down!
With summer right around the corner, and the weather calling for us to come outside, it's barbecue season.
I told my girlfriend that I was writing about getting my grill on, and she said, "Well maybe you could teach me how to barbecue. I'm always afraid of blowing myself up."
And this is where I say – to her and every other woman who is afraid of the barbecue, "You won't blow yourself up."
In fact, you'll cook dinner faster and with less clean-up. And you get to be outside.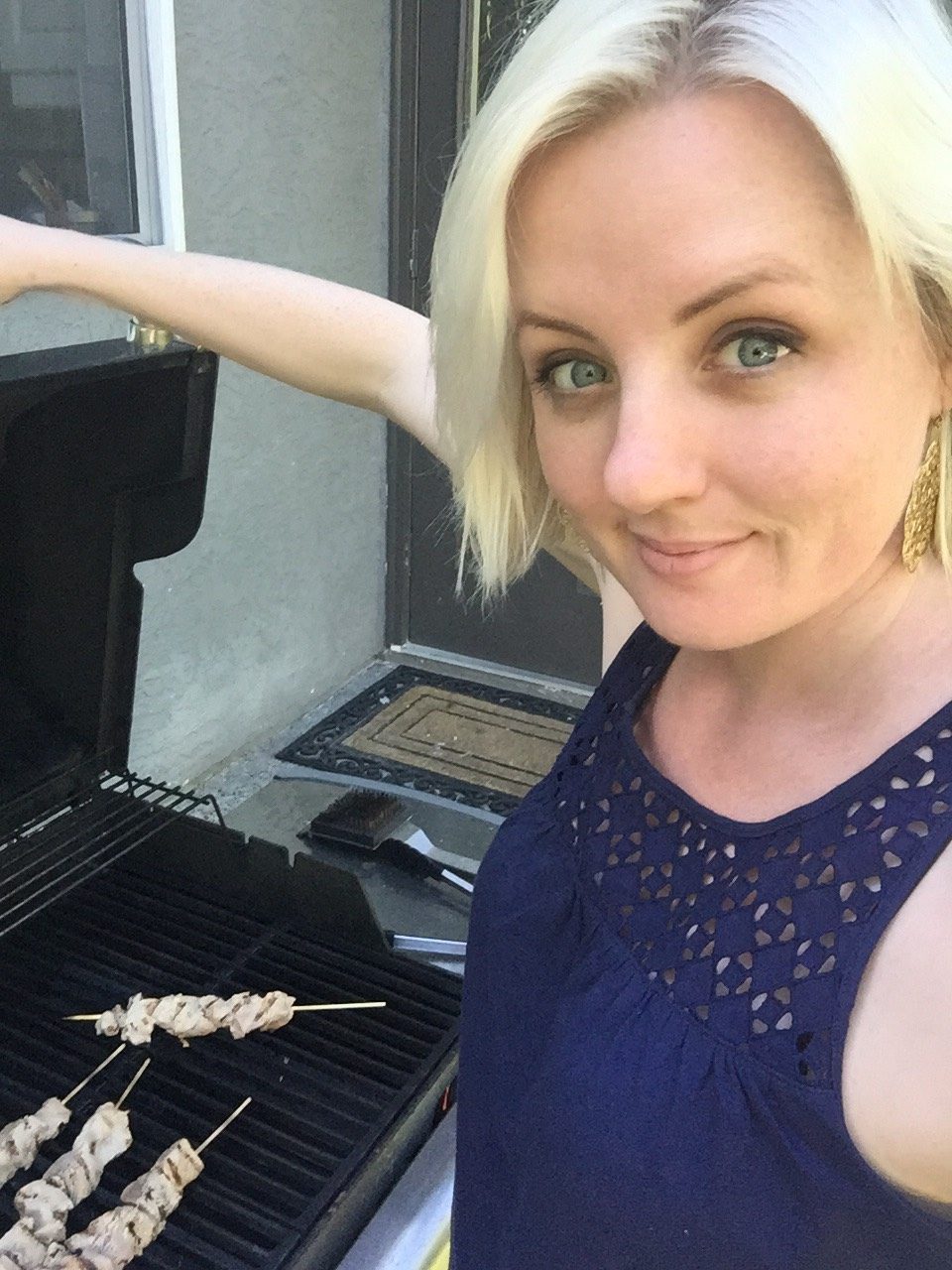 This is me, taking a selfie while grilling. It was harder than you'd think.
For this recipe, I had the good people at Save On Foods deliver all of the ingredients I needed for Miso-Maple Pork tenderloin skewers. I've waxed poetic about grocery delivery, and I won't stop now. Having my groceries show up at my door while I've gotten things done at home gives me an instant rush of accomplishment.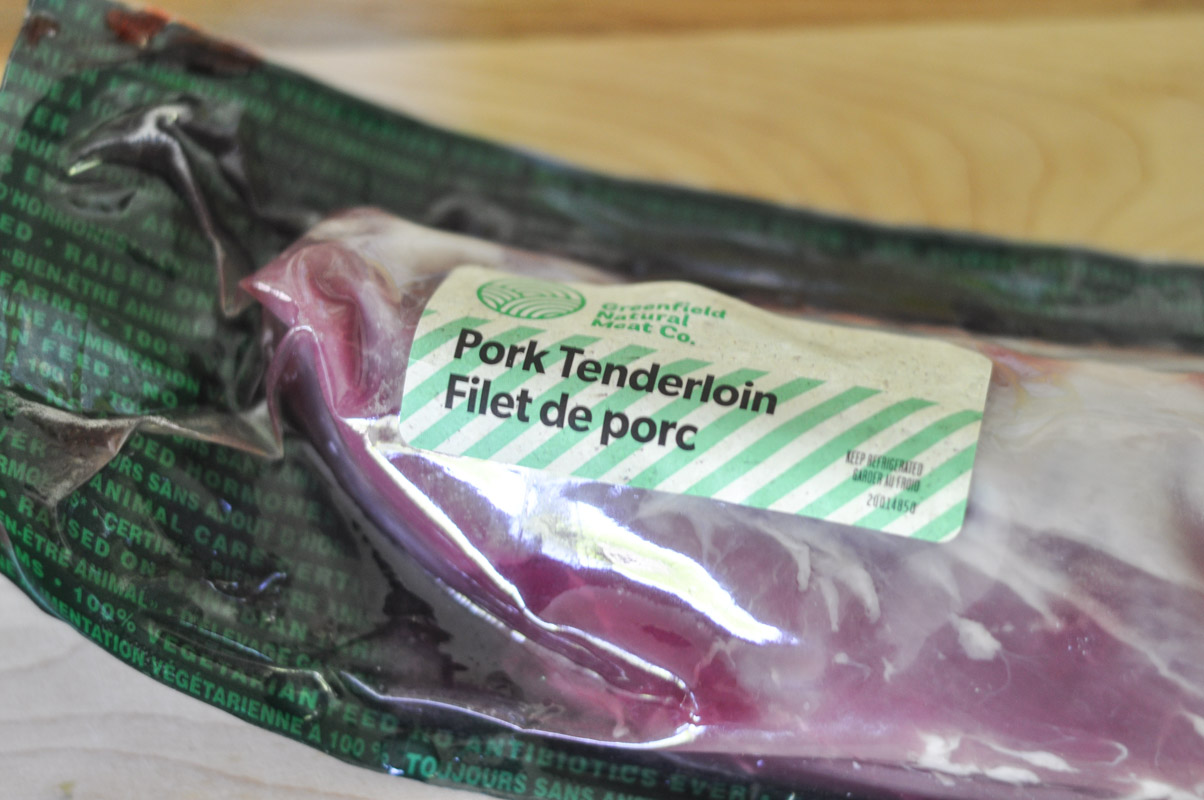 This recipe is an easy one to put together. I used Greenfield's Natural Meat Co's pork tenderloin – Canadian meat that is free of antibiotics and hormones that is fed a vegetarian diet. Their Honey Garlic sausages are also a huge hit in our house, by the way.
Miso-Maple Pork Tenderloin Skewers
Ingredients
8 wooden skewers
3 tbsp maple syrup
2 tbsp miso paste
2 tbsp grainy Dijon mustard
2 tsp finely grated ginger
2 tsp rice vinegar
2 pork tenderloins, about 375 g each, cut into 1-in. cubes
2 tsp canola oil
1/4 tsp salt
2 green onions, thinly sliced
1 tbsp toasted sesame seeds
Instructions
SOAK skewers in warm water 15 min. Whisk maple syrup with miso, Dijon, ginger and rice vinegar in a small bowl.
PREHEAT barbecue to medium-high. Toss pork cubes with oil and salt. Thread pork onto skewers. Oil grill, then barbecue pork, lid closed, flipping halfway, until pork is cooked through, 8 to 10 min. Transfer from grill to a large platter and generously brush with miso mixture. Garnish with green onions and sesame seeds.
https://www.suburble.com/2016/05/miso-maple-pork-tenderloin-skewers.html
The first step is to soak your skewers in water for thirty minutes – this is so they don't scorch or burn on the grill.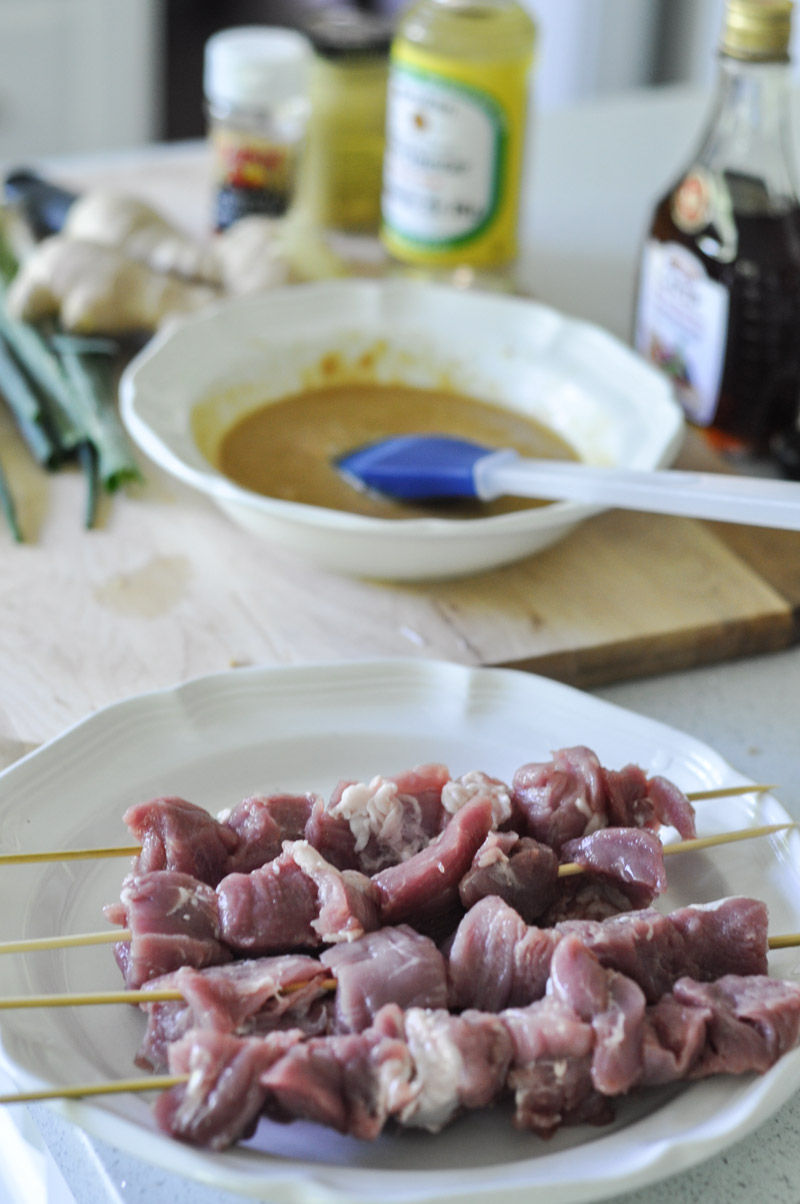 I cubed the meat, tossed it in salt and pepper, and then slid it on the skewers. At the same time, I preheated the grill to medium heat.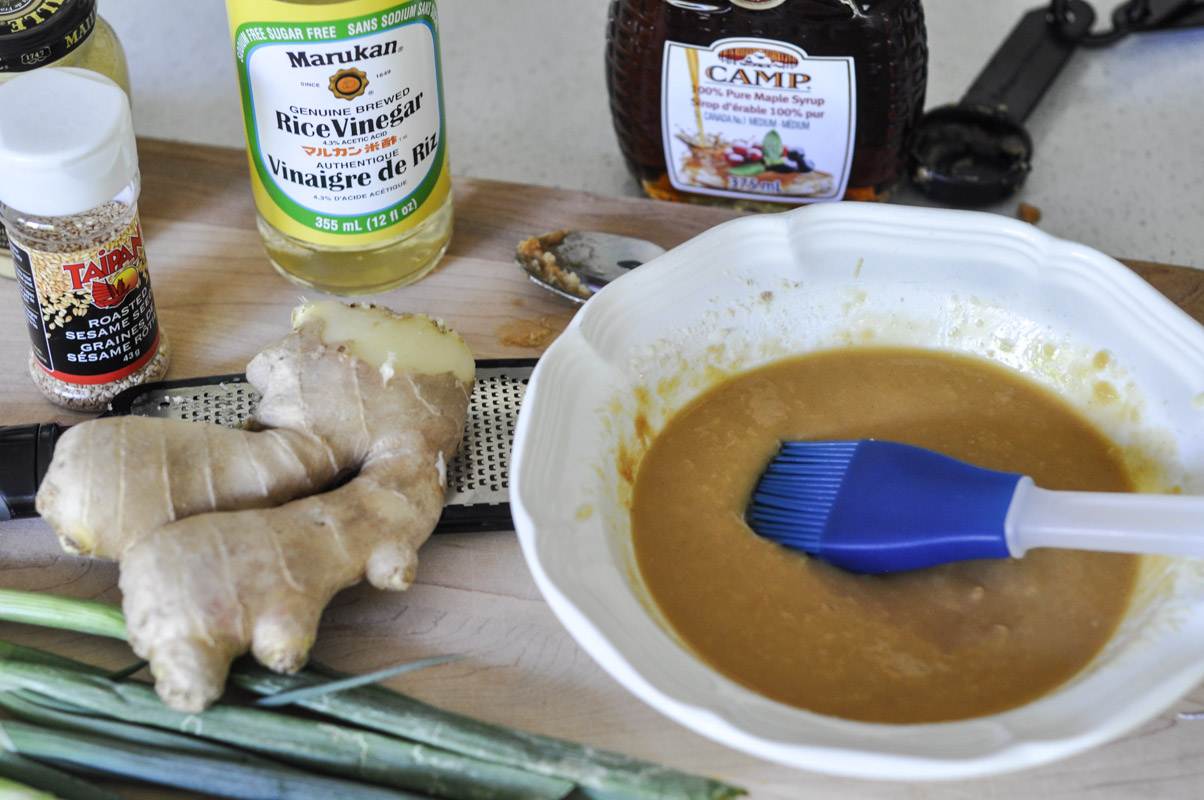 The maple-miso sauce is a snap to put together. I mixed the ingredients and put it aside.
Pork cooks quite quickly on the grill, so it's important to watch it. I let the skewers cook for about 8 minutes, turning them every 2-3 minutes, until they were cooked all the way through. Then, I brushed them generously with the miso-maple mixture and sprinkled them with diced green onion and toasted sesame seeds.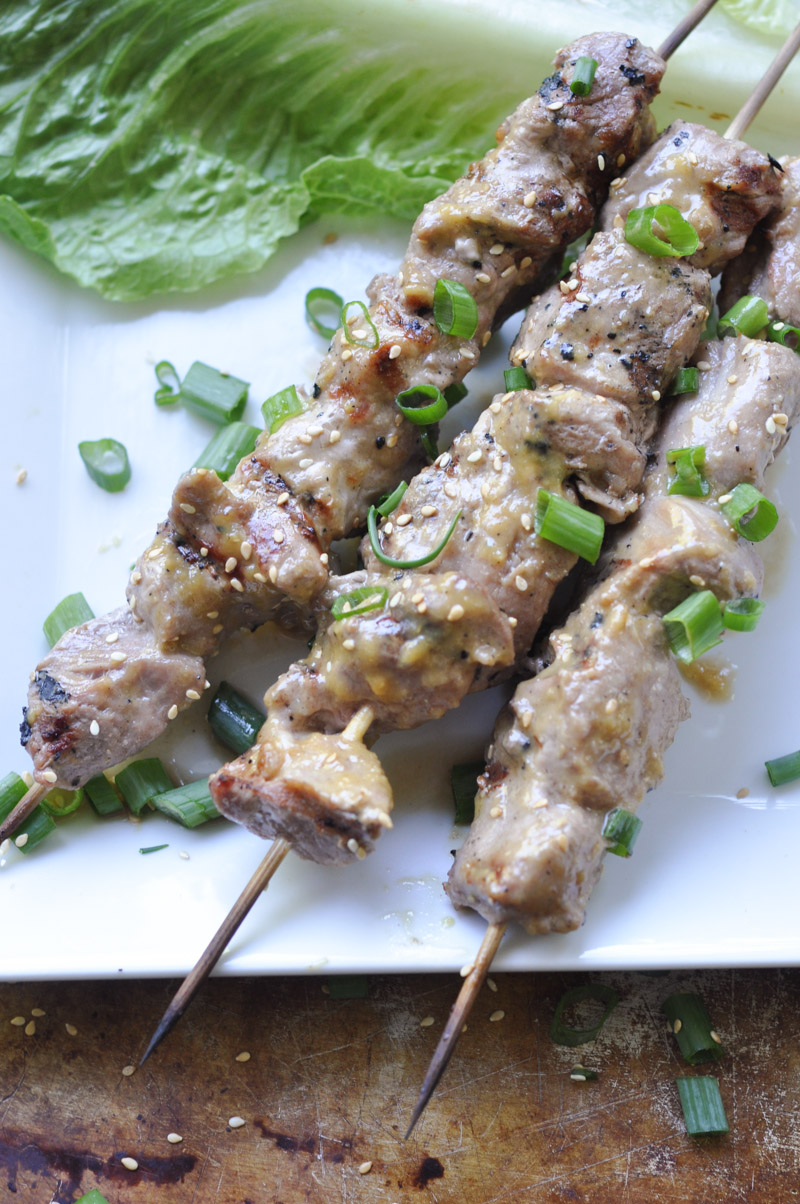 This simple recipe is an eye-catching one when it's plated.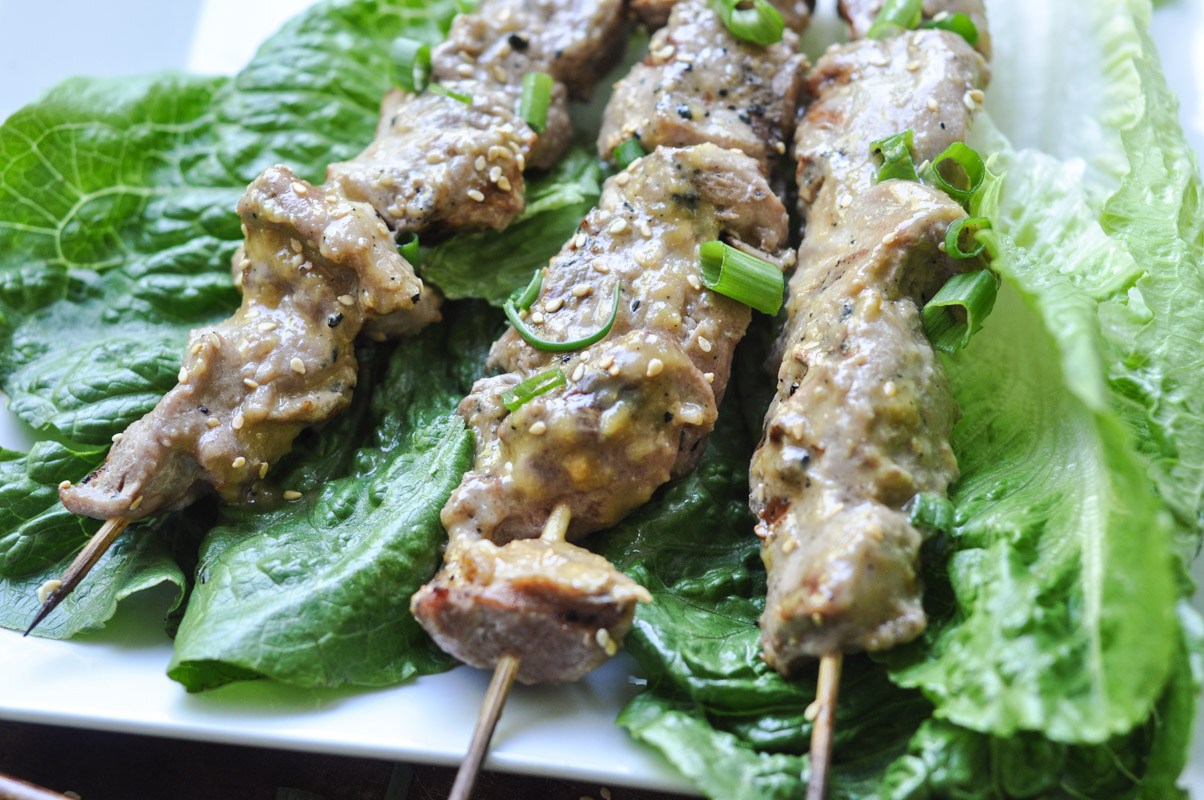 These skewers are the perfect addition to a summer salad for a light and easy dinner. And with hardly any clean up, why not fire up the grill and try something new?
You'll be glad you did.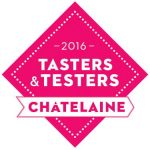 I am thrilled to be a part of Chatelaine's Tasters and Testers Program. As part of this program, I do receive perks, but all opinions and terrible BBQ-selfies are my own.