This is my friend, James.
He is married to my friend, Callista, and together with their children, they are one of the families that we enjoy camping with in the summer.
We also hang out with them in the Fall and Winter, but that's not relevant to this post, so just ignore all of that and focus on the man in the camping flannel.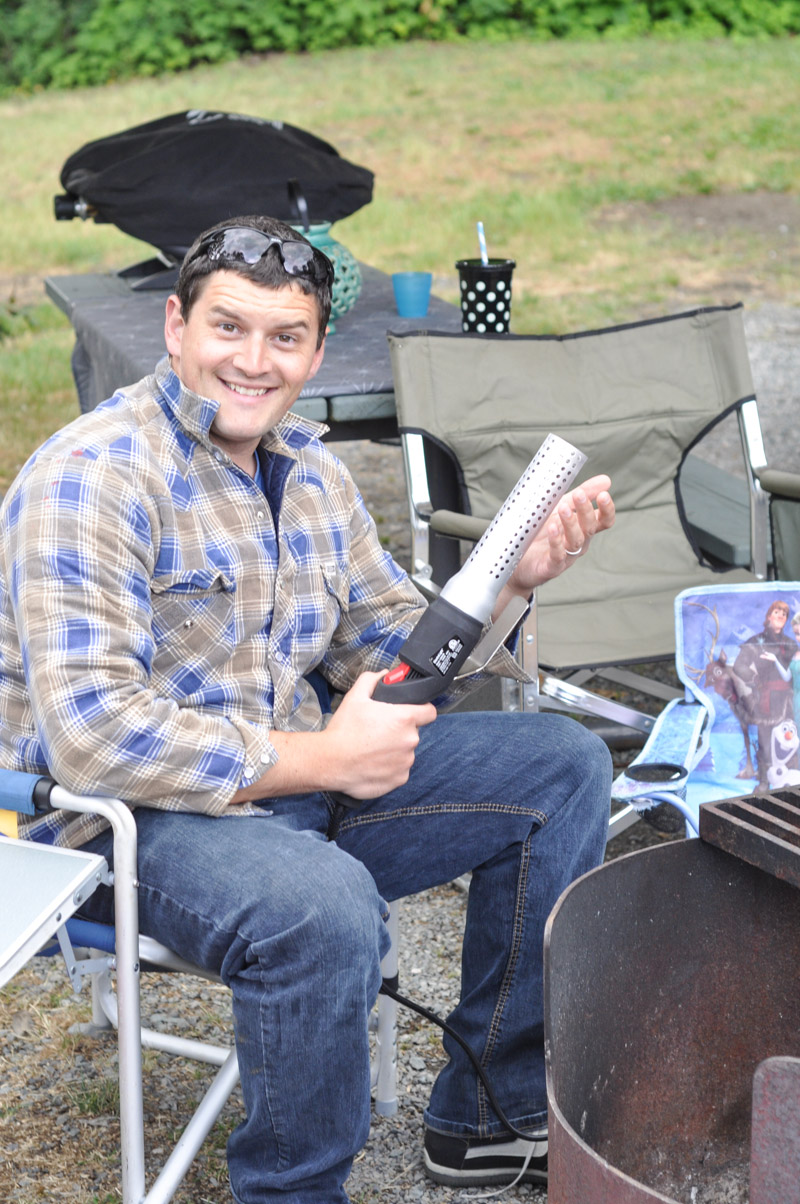 He is a hambone, and loves a good conversation – whether it's about politics, pop culture or who has the best remote controlled boat.
Spoiler: I don't have any remote controlled boats, so I always lose.
Our most recent camping trip just happened this past weekend, and James was there when I unveiled the Homeright Electro-Light Fire Starter. He raised his eyebrow and said, "What is THAT?!?!"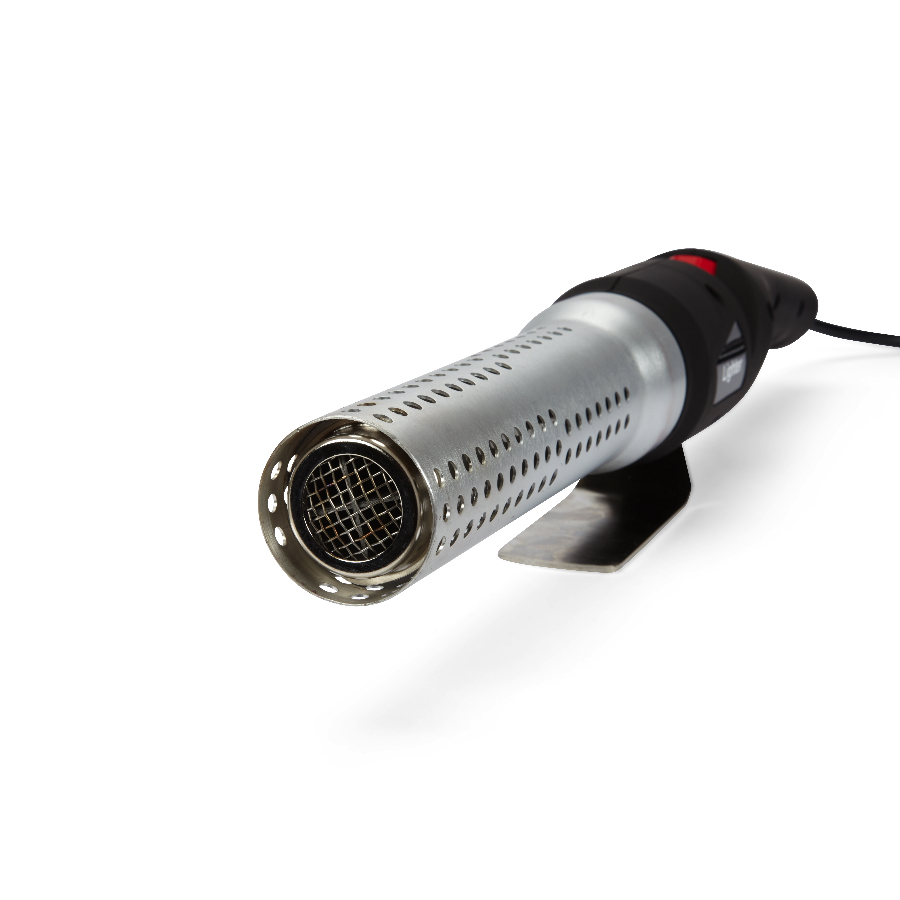 Okay, yeah. It does kind of look like a giant curling wand. It's curious to think that it can make fire, and without any kind of fuel aside from air!
What the Electro-Light does is use super-hot air to ignite the fire (in this case, on small pieces of kindling) and then fans the fire in order to transform it into a roaring flame – and this happens in mere minutes!
James was skeptical. He wasn't sure that this fire-breathing curling wand would actually work. If you can muster up your imagination, picture him sitting in his camping chair, saying, "What!?!? No. That's not going to work. Nope. That's not going to do anything. Give it to me."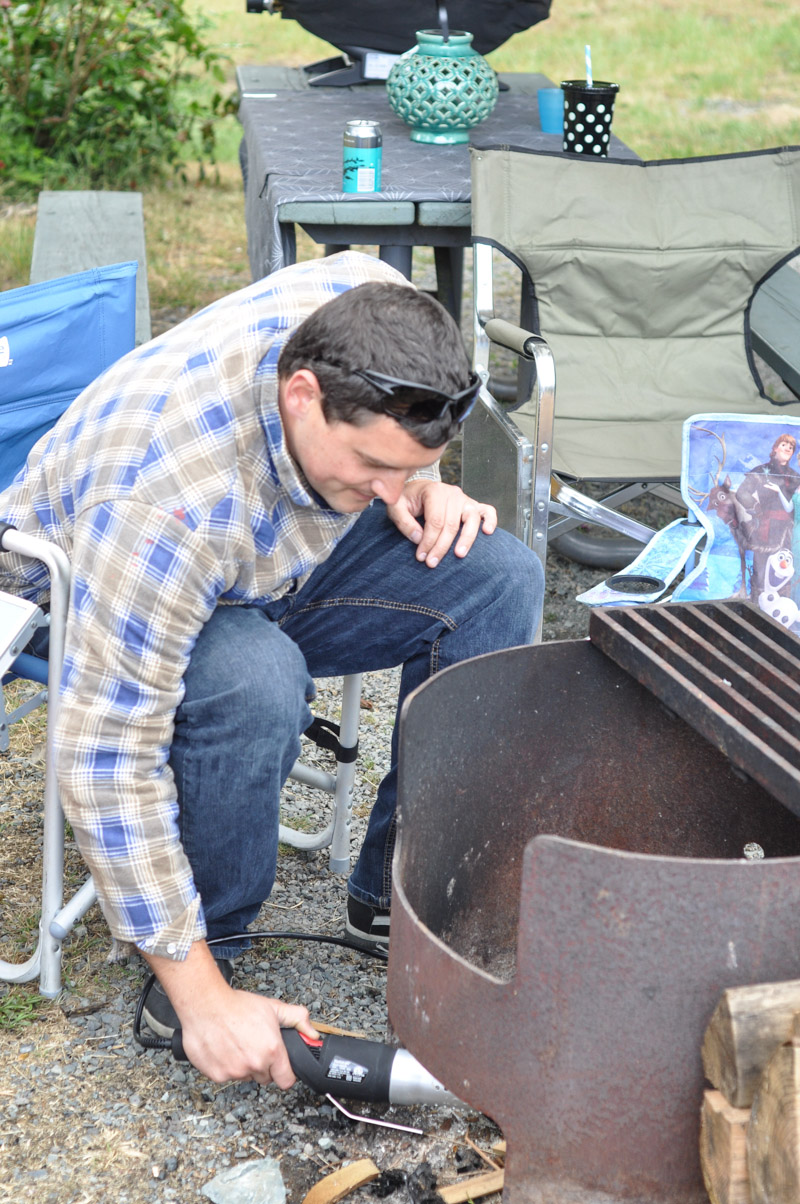 … so we let him have the first crack at it.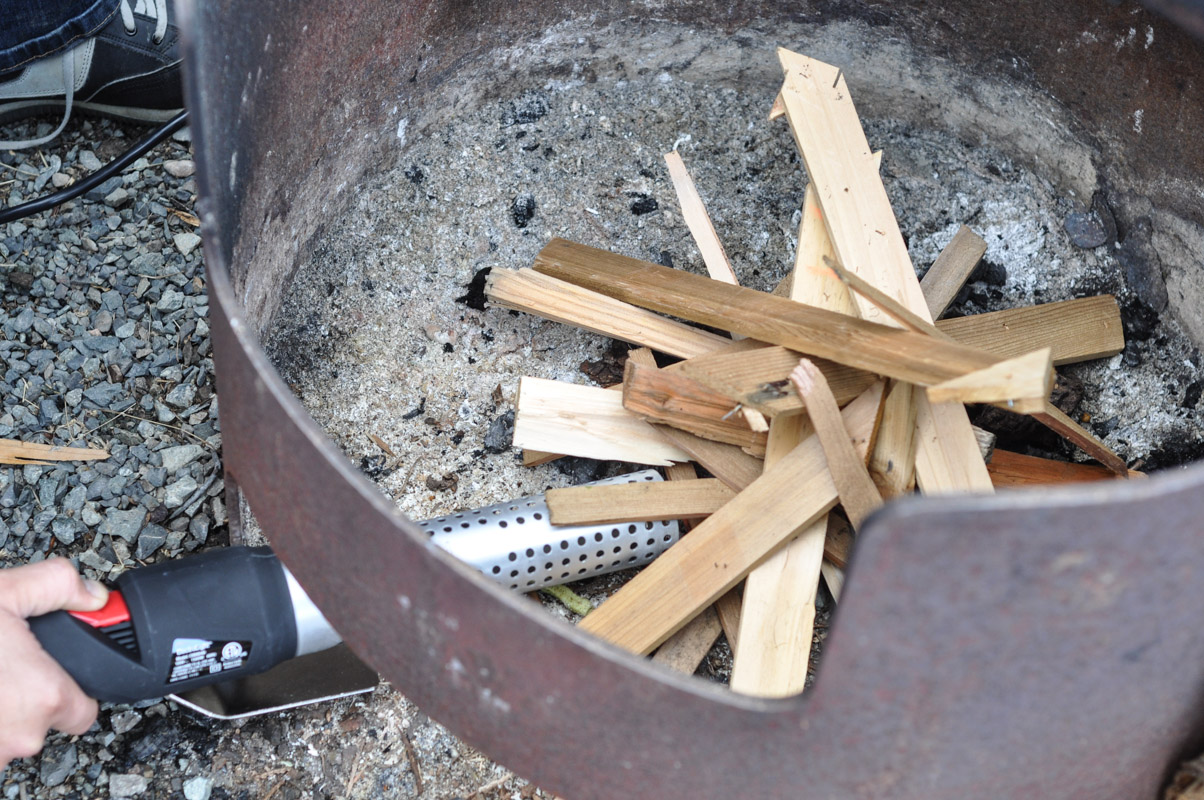 The Electro-light works by holding down the ignitor on the wand and then getting very close to the kindling for about 30 seconds….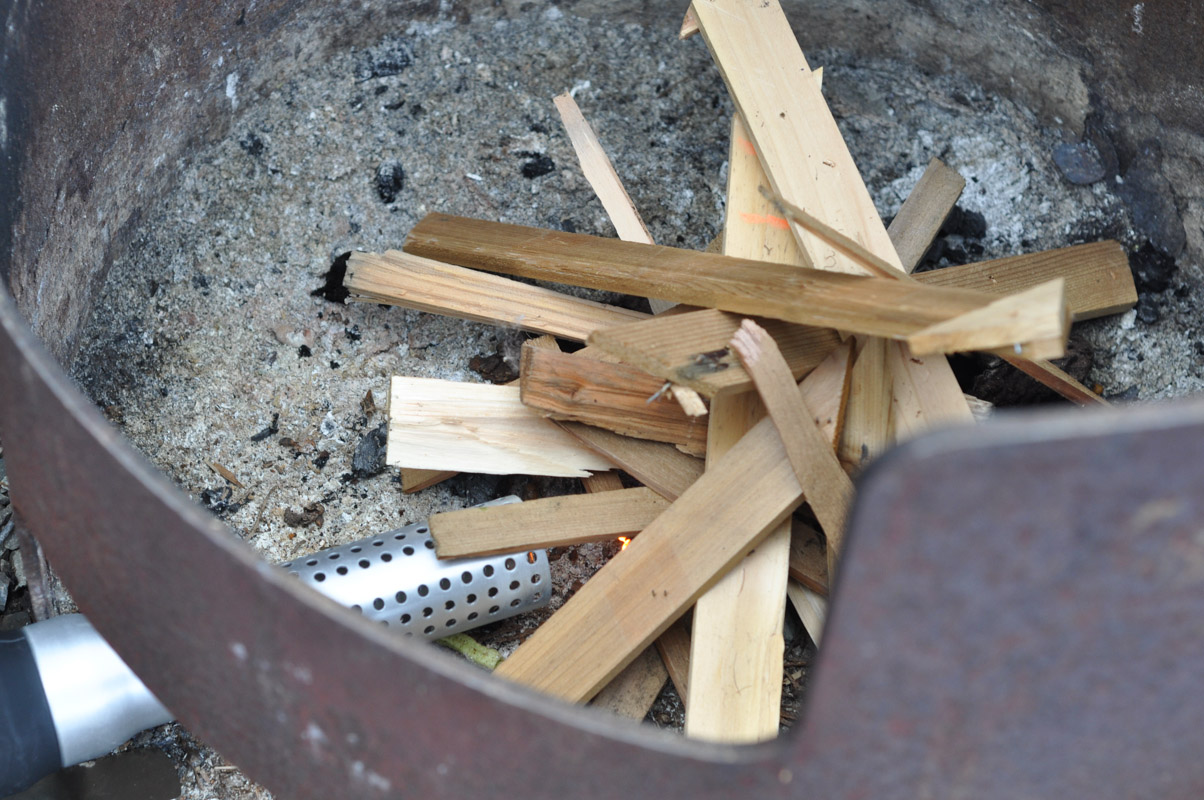 …. until you see a glowing spark.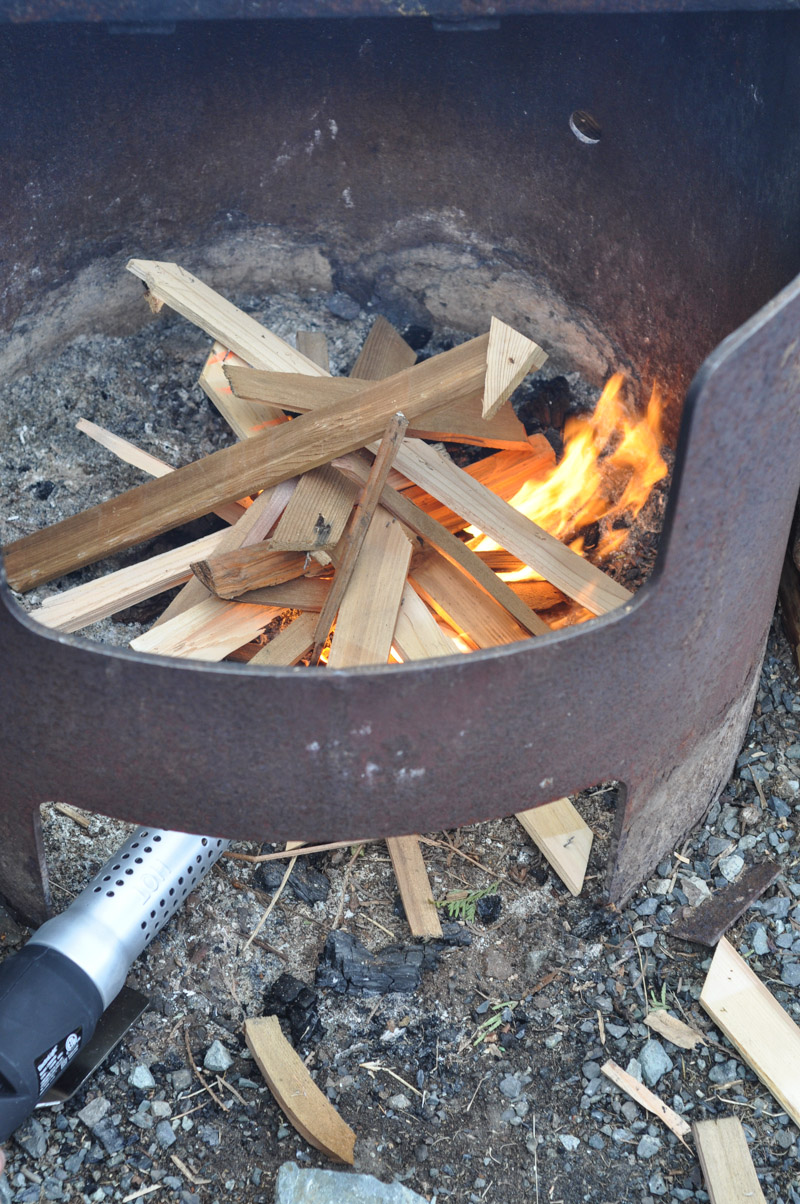 Then you pull back about 3 inches from the spark and let the hot-hot air blow into the fire – and "whoosh!" your campfire comes alive.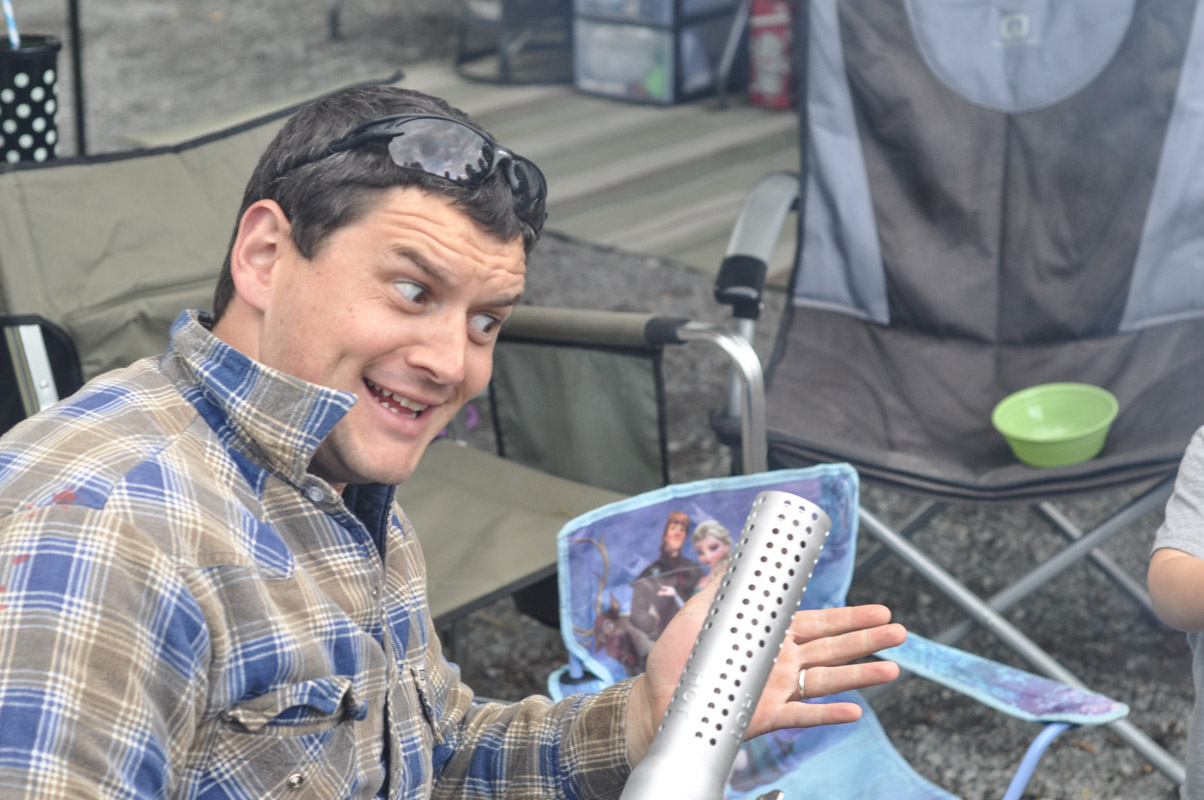 "This is amazing! My previous doubt is now blown away – similar to how the Electro-light blew super-hot air and created fire!"
James is always very enthusiastic. Especially during revelations.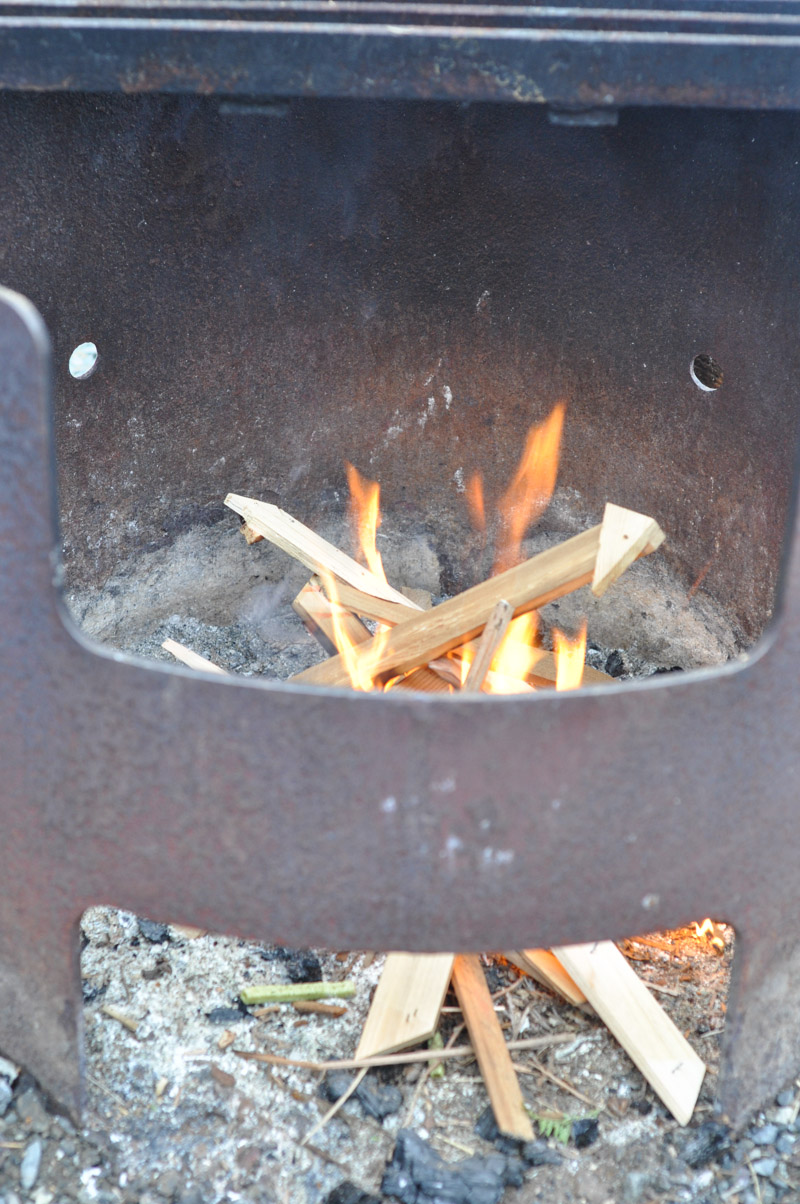 Our fire was now crackling and the kindling was being gobbled up. We grabbed a couple of pieces of firewood and started building our perfect s'more fire.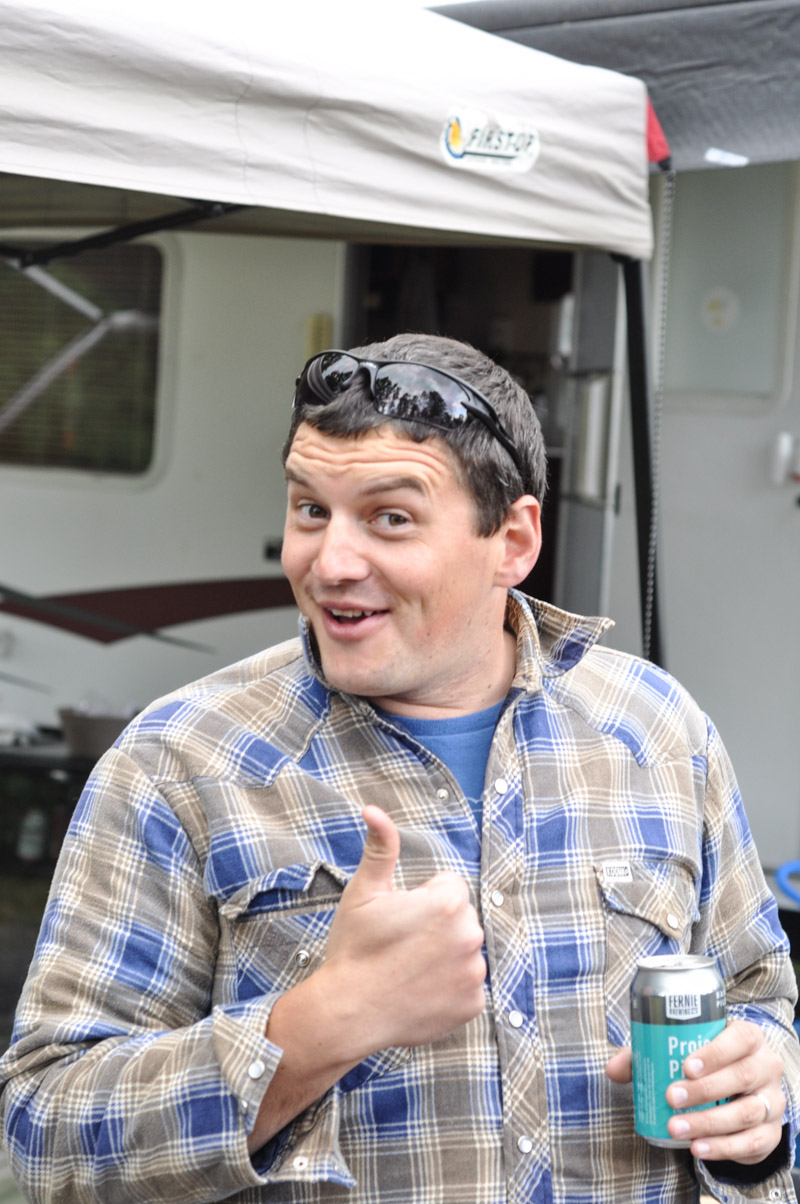 "I give the Electro-light a thumbs-up!"
But seriously now, this handy little Electro-light is a perfect addition to glamping trips (you need a power source, as you have to plug it in), or backyard barbecues and firepits. Rather than taking the risk of dousing everything in lighter fluid, or having to break out a firelog, this fire-starter does all of the heavy lifting for you. It lights and fans the flame, all without any extra help.
And here comes the fun part: one lucky Suburble reader will get to have his or her own Electro-Light Fire Starter to add to their camping/BBQ arsenal!
Giveaway is open from May 25th to 11:59 pm on June 2nd, 2016. Open to residents of North America; void where prohibited. HomeRight is responsible for prize fulfillment. Skeptics may find their minds changed.