The idea for a "sensory box" (or a miniature sand box, of sorts), came to me when I was dropping Lila off at school. The classroom has a larger indoor sandbox, and the teachers switch up the treasures in the box depending on the monthly theme. Lucy almost always beelines towards it, and starts dragging utensils through the sand in order to uncover the tiny objects. 
We have a sandbox at home, but it's much more of the wet-and-dirty-and-hopefully-not-the-neighbourhood-litter-box variety. I wanted to make something a bit more special. And more sanitary.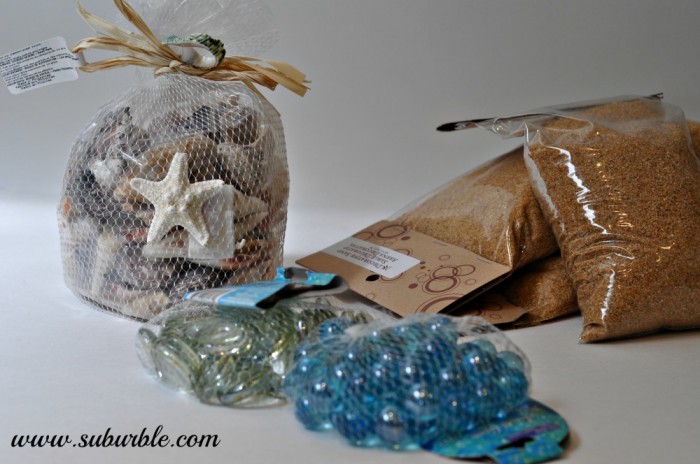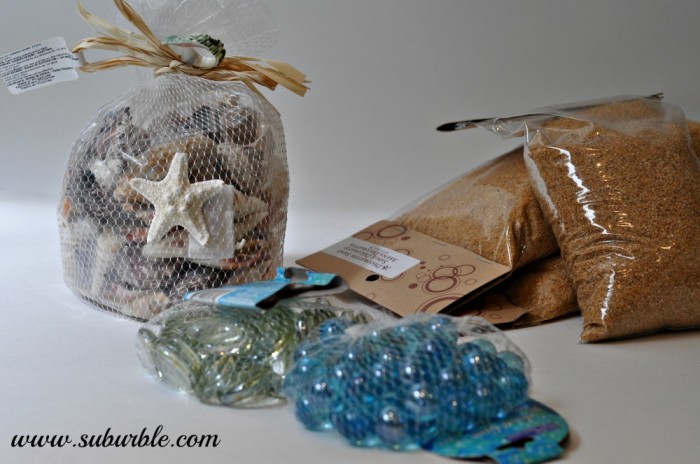 Lucy and I headed out immediately in search of our sensory box ingredients. We collected:
– Decorative Sand (best if decorative, as play sand is dusty)
– Glass beads and baubles (from the dollar store)
– Shells (from Michaels – use your coupon!)
I knew that there were other goodies that we could use at home, but this was a good start.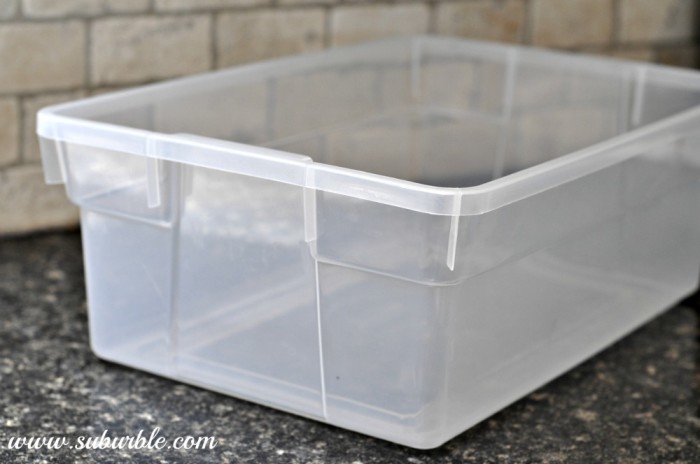 Our indoor sandbox would live in this clear storage container. Really, you can use anything that has low sides and is contained. I chose a clear box because it would be easiest to see buried things from the side, and because – drumroll please –  it has a lid!
I live the sort of life that if I'm going to have lots of loose sand and other teensy items, I need to put a lid on it. Otherwise, I'm going to need a vacuum.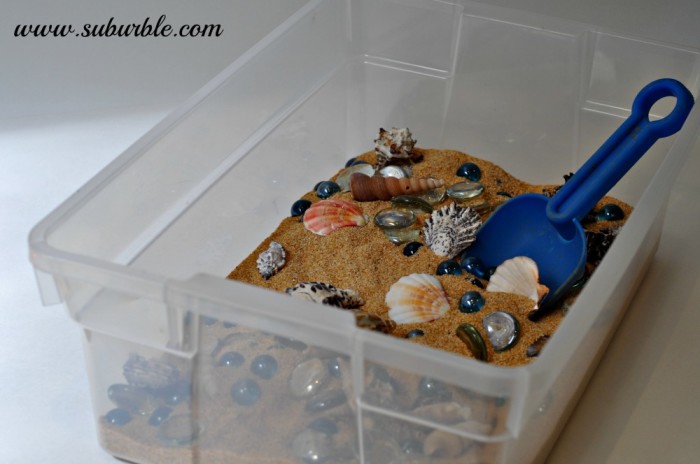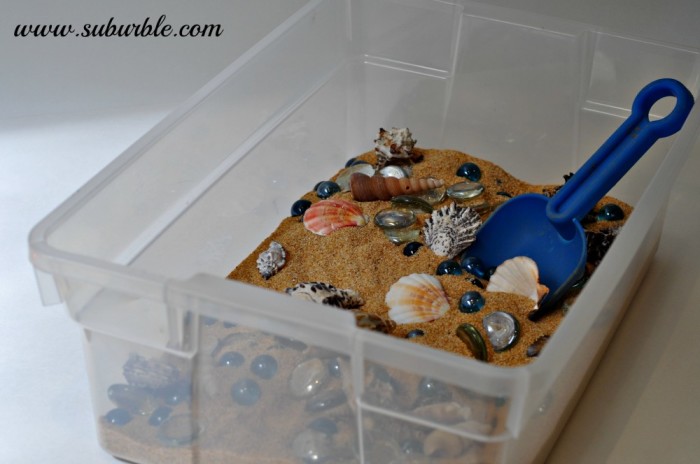 The assembly directions are simple. Dump, stir, and enjoy! Within seconds, we had a gorgeous little playscape, ready for imagination!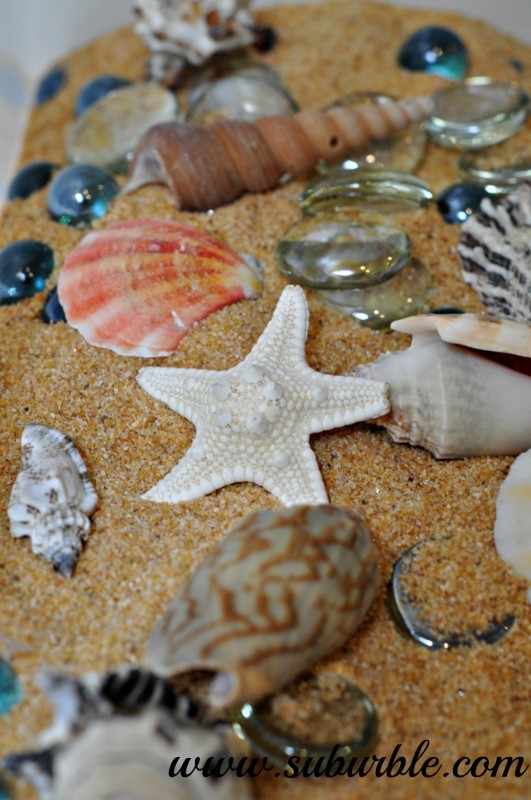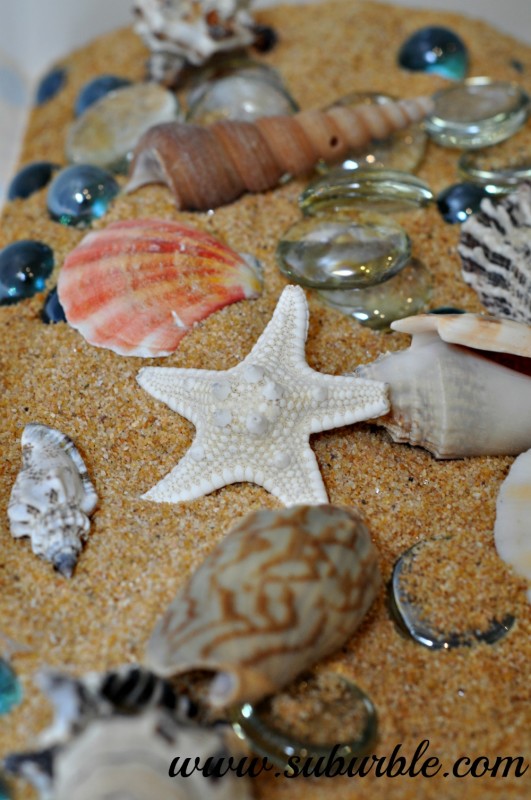 I especially loved this sweet little starfish.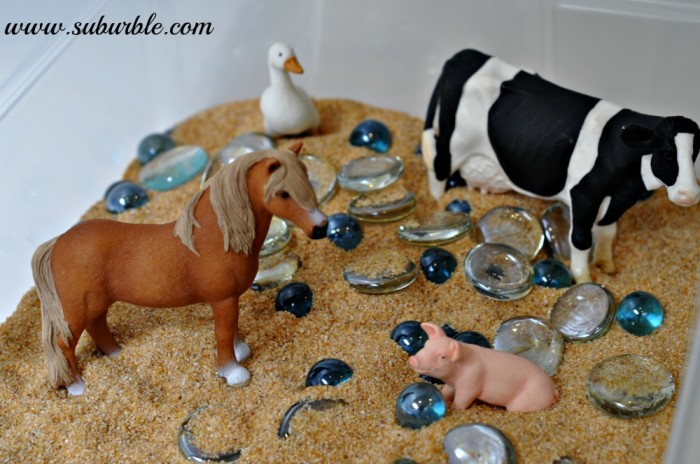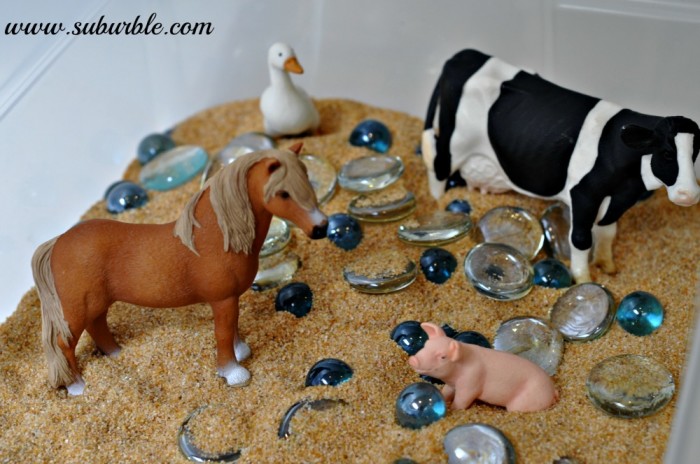 But our sensory box play doesn't have to end at the beach. Take out the shells, and incorporate animals into the scene for even more imaginative play. Dinosaurs can roam the sand. Bury stones and "fossils" for an archeological dig.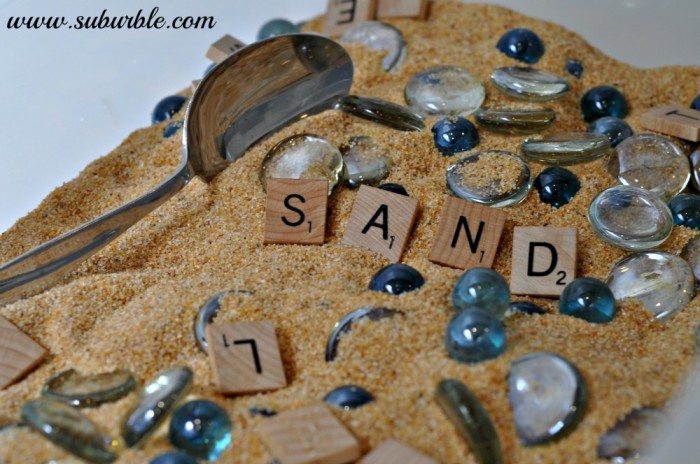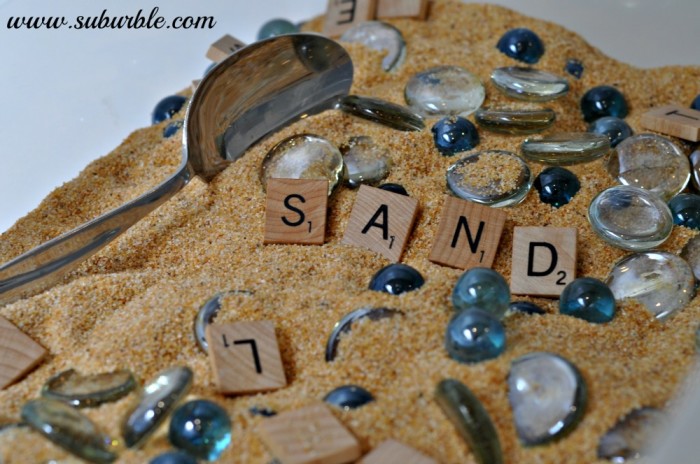 For preschoolers and older, bury Scrabble tiles (pick up an old version from the thrift store – you'll find heaps of uses for the tiles!) into the sand. Have a scavenger hunt for letters, or try to make words out of the letters you discover!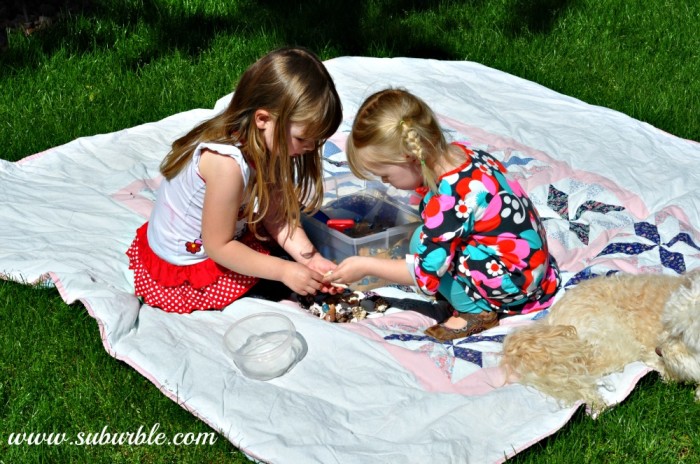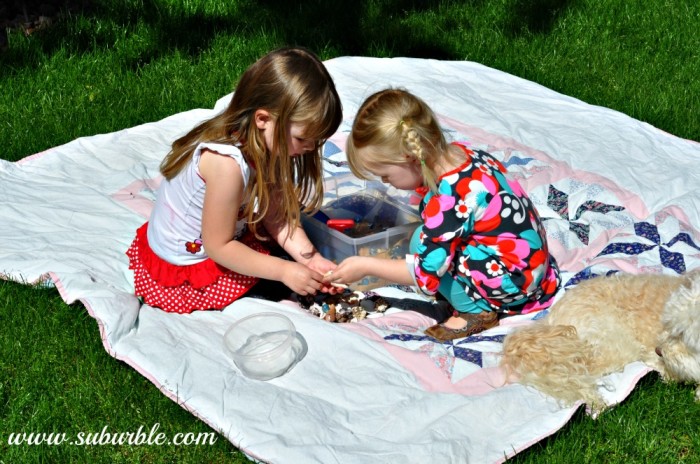 After Lila came home from school, I set up the sensory box outside on a blanket. I didn't put any of the animals or shells into the box, but just provided them in bowls and let the girls' imaginations go to work.
Lila carefully arranged the shells and talked about the beach and buried treasure.
Lucy picked leaves and made beds for the animals. They were "having chats" because the cow was quite sick. The animals were helping her to feel better.
I was thrilled with how much play could be had with a plastic box and a bit of sand. The opportunities for imagination with this sensory box are endless. And feeling of sand and rock through the fingers is a delight; both girls ran their fingers through the sand and let the marbles roll through their fingers. It was relaxed, quiet play. This mama approves!
Especially since they had been practicing their crash landings from the couch into the Jumpolene earlier today.
For the love of Pete….
Once the girls had finished their play, I shook off the blanket, slapped a lid on the box, and headed inside. The sensory box will come out again in a day or so, and an entirely new adventure will be waiting for them.
Looking for even more things to try out with your kids?
Check out my Pinterest boards: Child's Play and Rainy Days With the Kids.