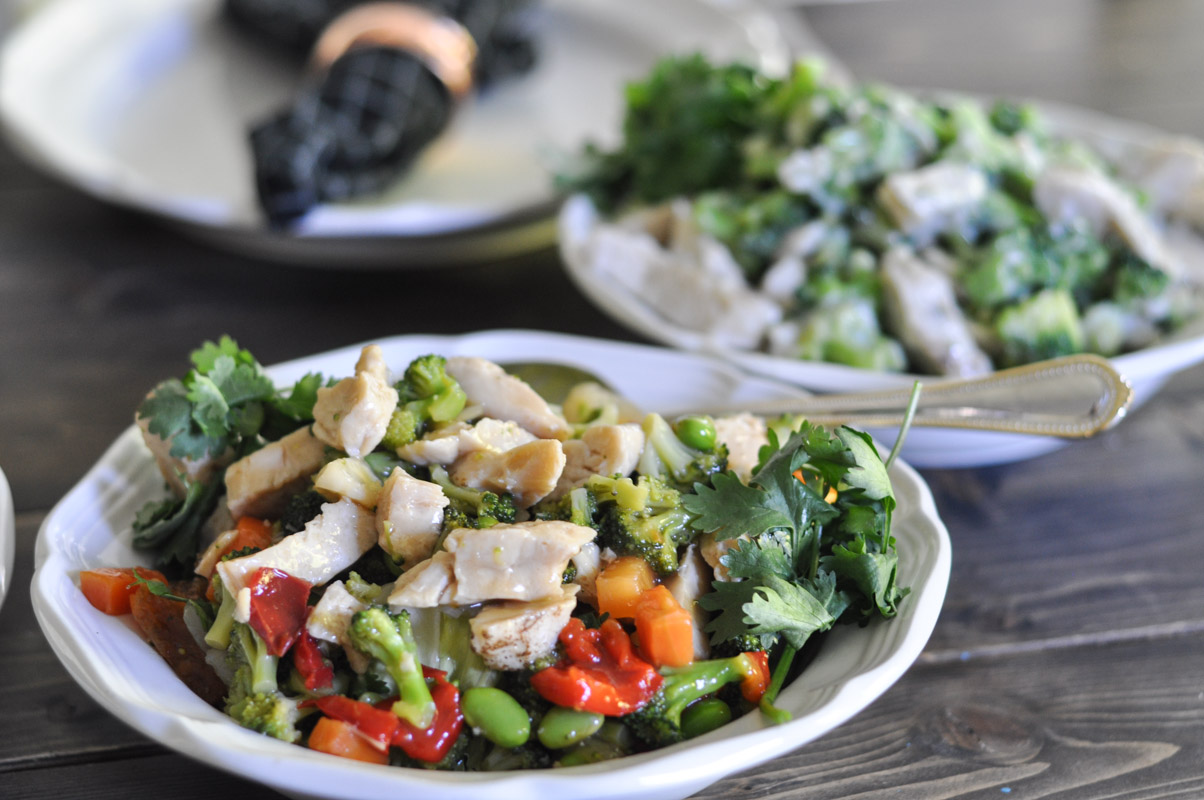 Summer is quickly slipping by, which means that September and all of its to-dos and weeknight scheduling and getting-children-to-places is right around the corner. I love the lazy days of summer and the way that dinner can be at any given time. But September? September has other ideas.
This doesn't mean that I give up my dinners around the table, though. It's important that we debrief our days around the table as a family, even if dinner takes just minutes to make.
As a part of my collaboration with the Chatelaine Tasters & Testers program, our family was given the opportunity to try out Healthy Choice © Simply Entrees. Unlike other freezer meals, these entrees are steamed in the microwave, rather than cooked, and have no artificial colours, flavours or preservatives.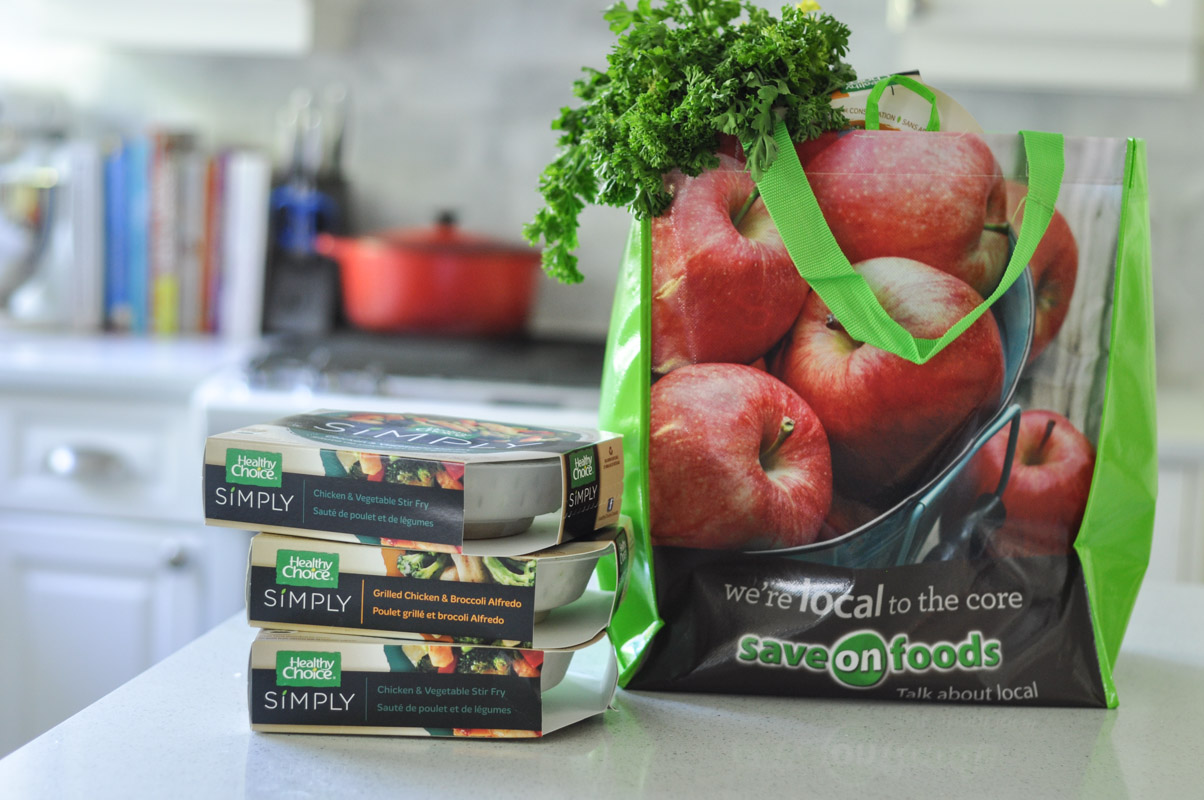 We grabbed them on the way home from a very quick grocery shop at Save-on-Foods. It was one of those nights when we had just gotten in from a day full of errands and I wasn't exactly sure what we were going to have for dinner. I grabbed these from the freezer section and declared dinner sorted.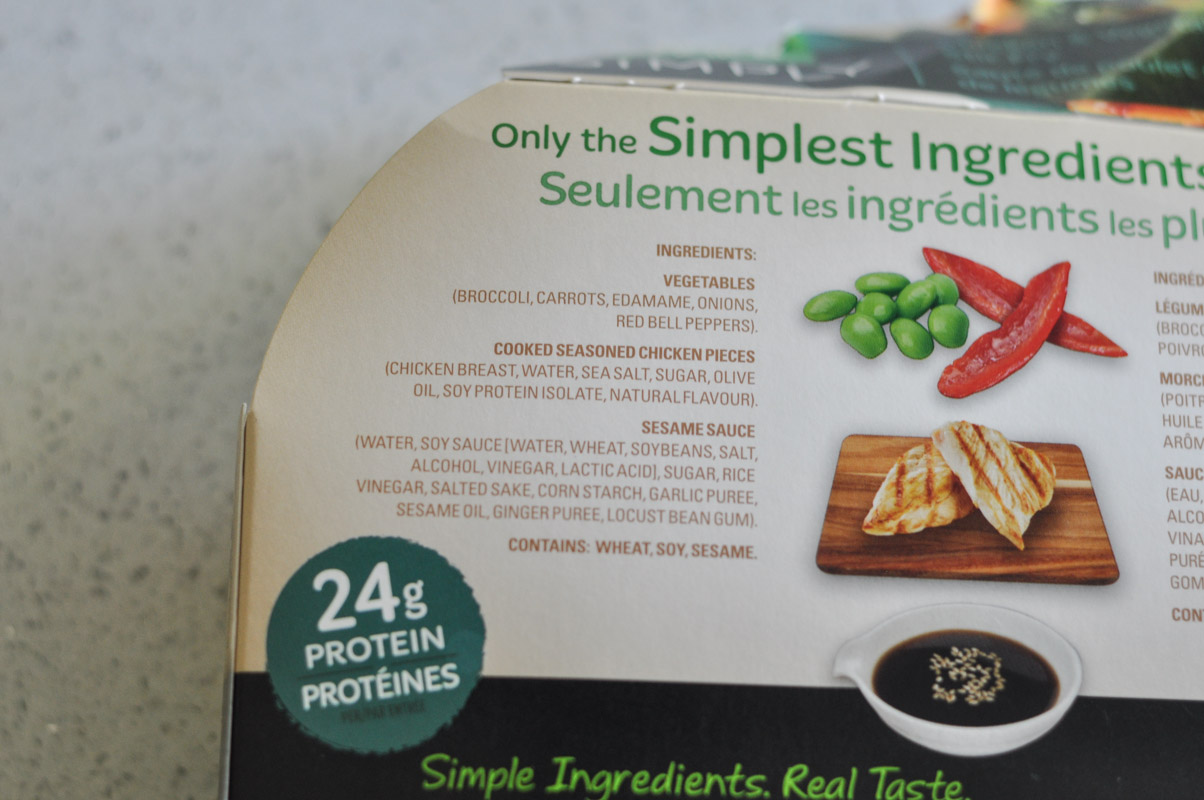 The ingredients – like the name – are simple. I could read – and understand – every single one.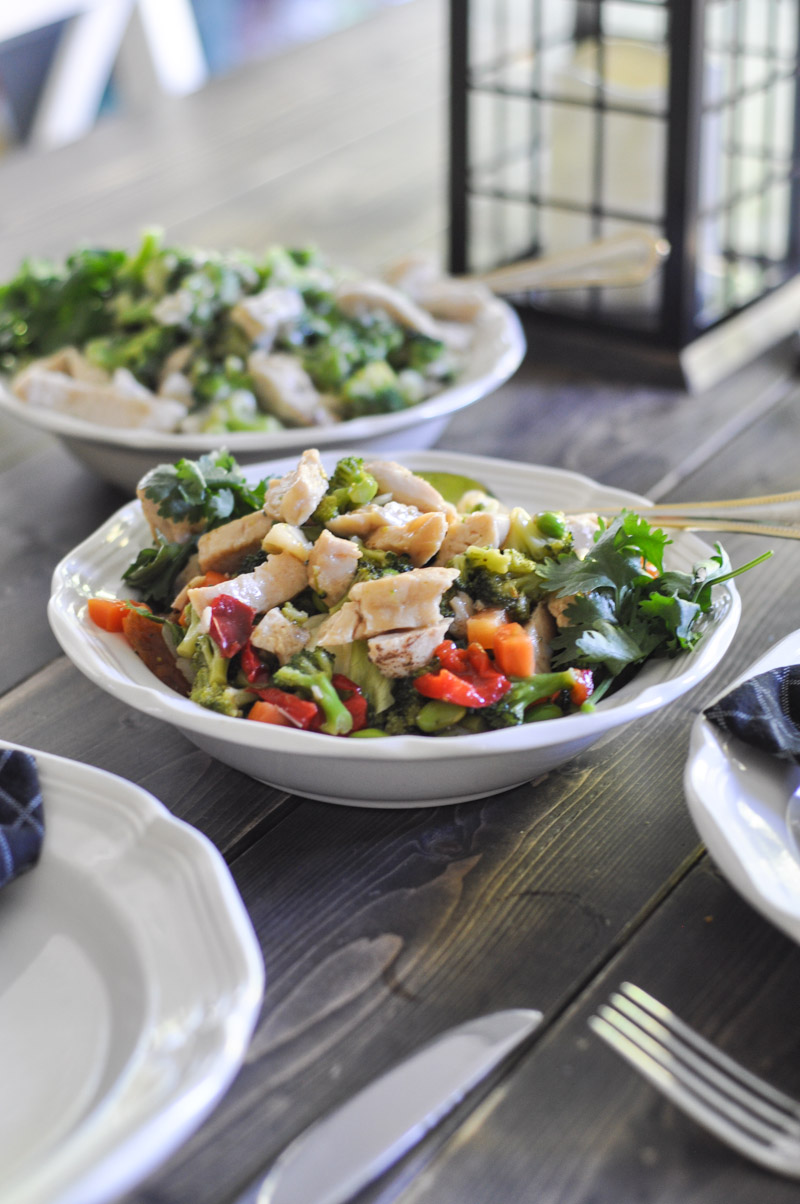 In just minutes, dinner was on the table! While the Healthy Choice© Simply Entrees cooked, I set the table and pulled out cloth napkins.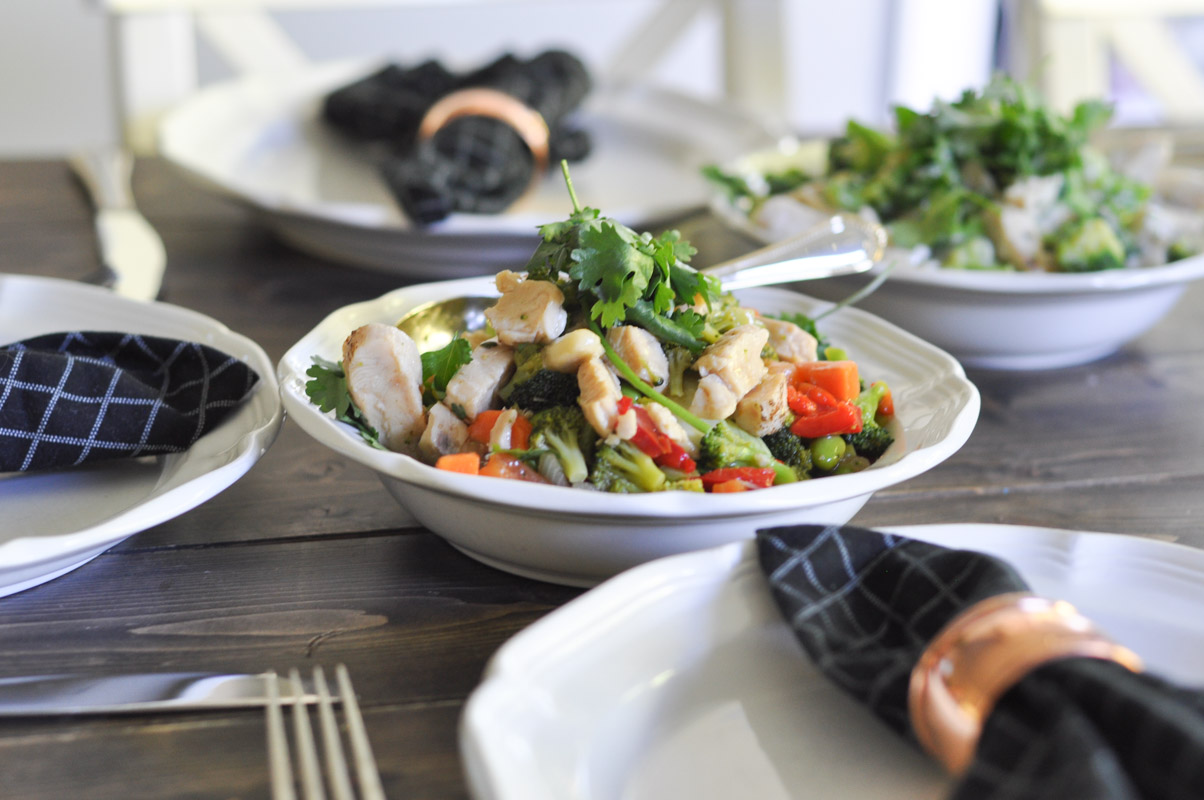 Just because the meal only takes a few minutes to make, doesn't mean that the family doesn't appreciate a few extra touches. Napkin rings, family-style plating, and a few sprigs of cilantro can completely transform a meal.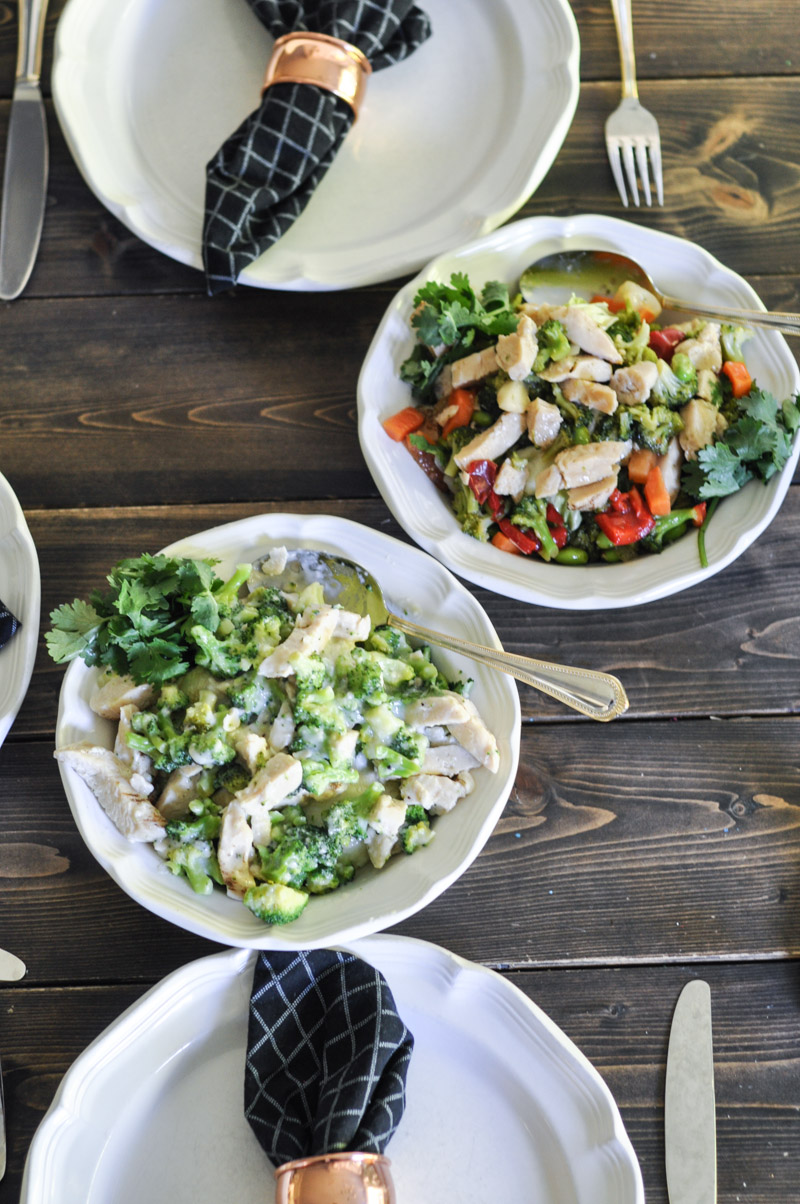 We dined on the Grilled Chicken and Broccoli Alfredo and Chicken and Vegetable Stir Fry entrees. Both meals smelled and tasted delicious, and were full of big chunks of meat and veg.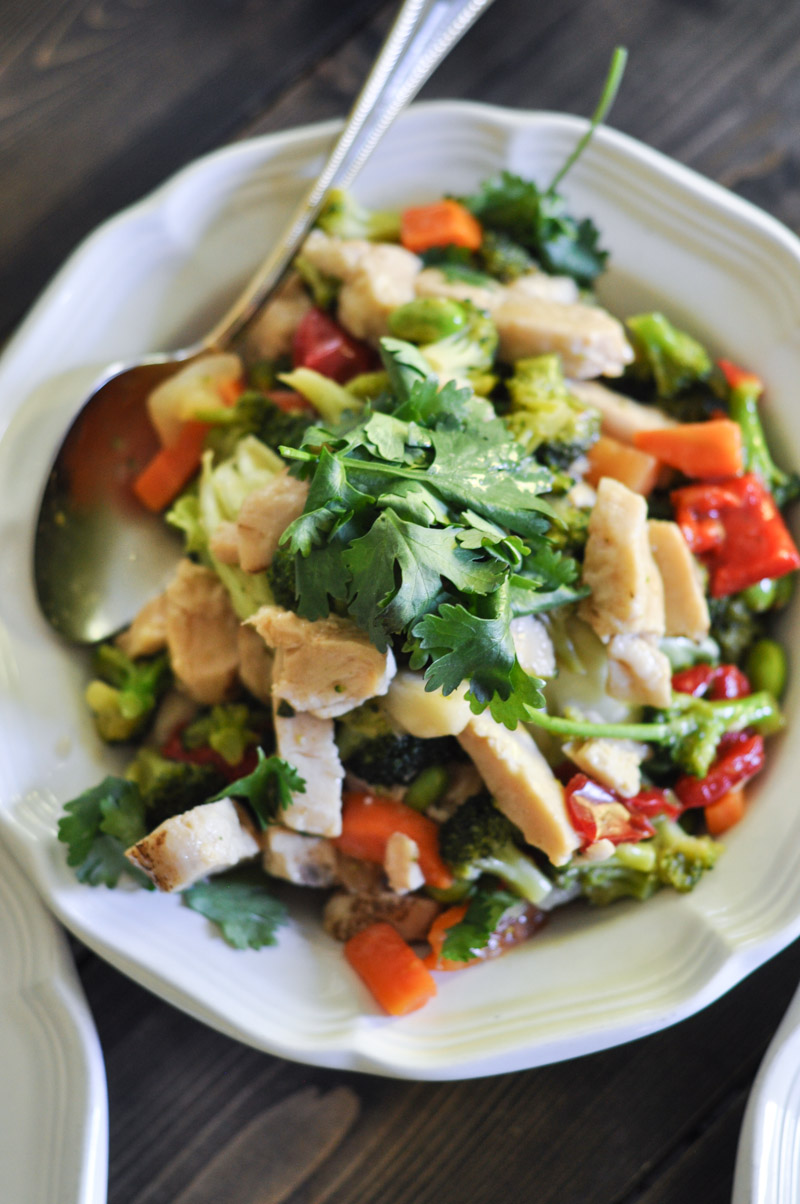 When Mr. Suburble walked through the door that evening, he exclaimed, "What smells so good!?!?"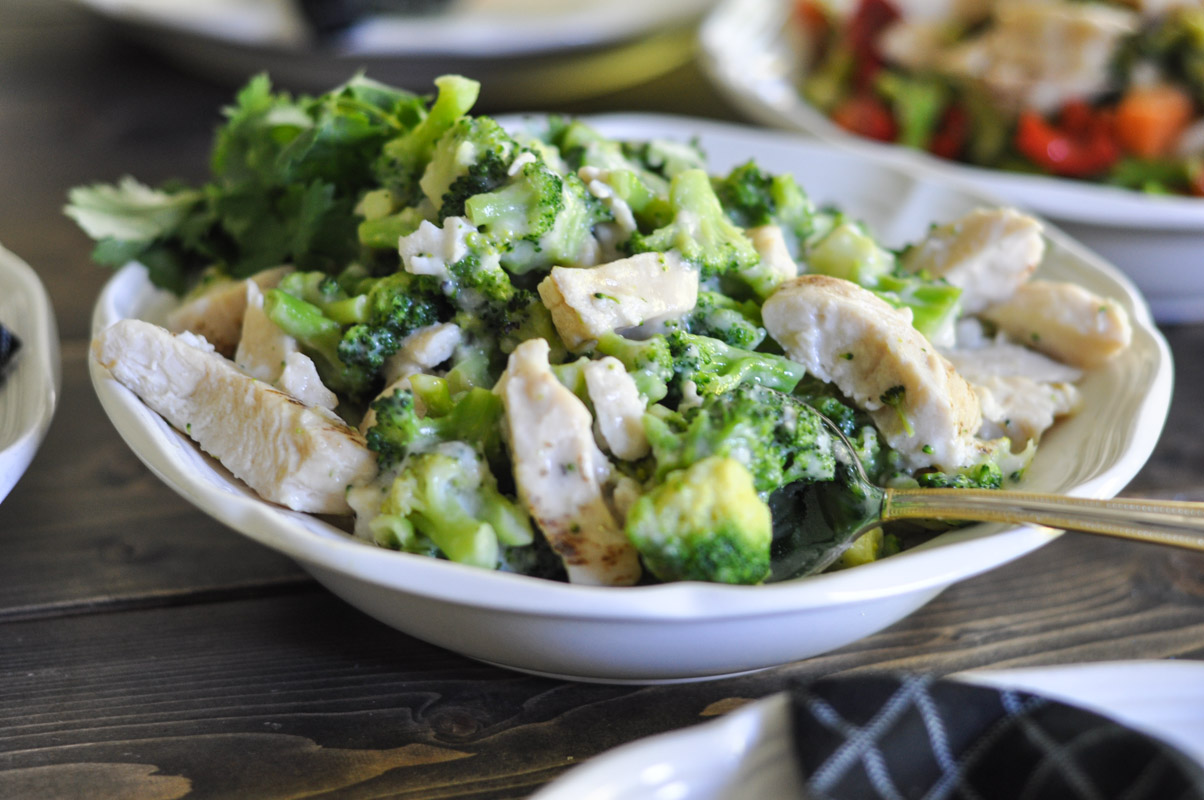 Rather than zooming through a take-out window or slapping down a PB&J on our plates, our family was able to sit down and connect over dinner – one that was hot and not full of preservatives or chemicals.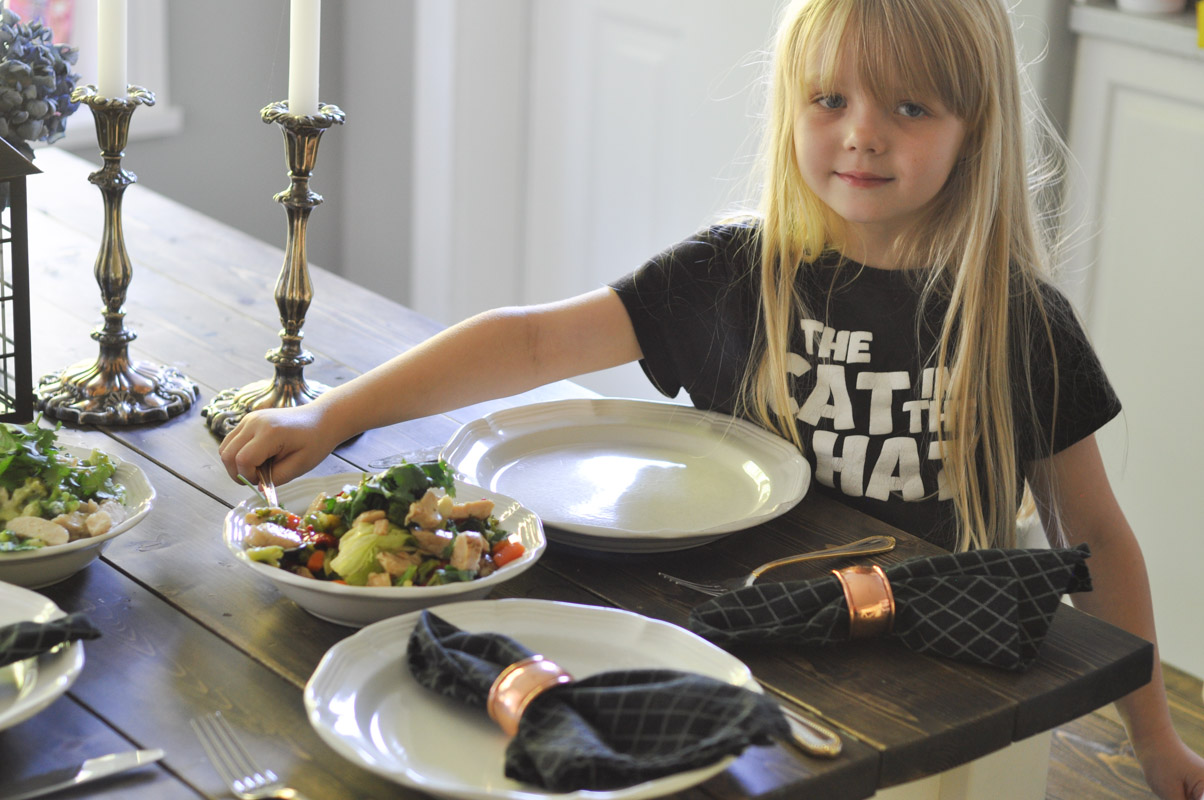 And that is what makes this mama's heart sing!