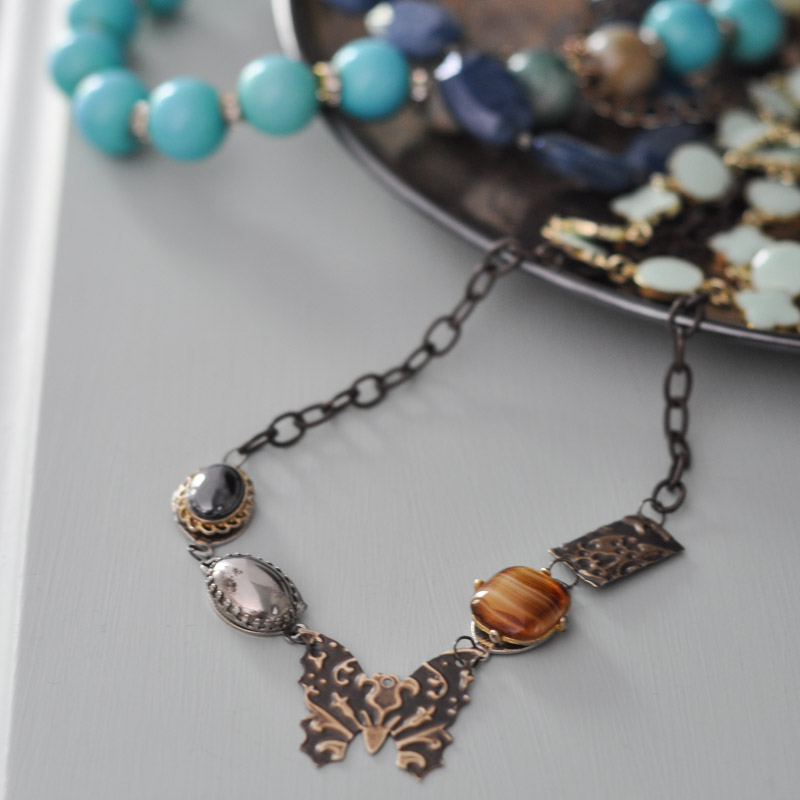 This necklace is one with a previous life.
My sister gave me a giant box of vintage jewelry – from clip-on earrings to bracelets and baubles – for Christmas this year. While some might hold the old box of pre-loved pieces and think, "Is this for playing dress-up?", for me, this was a goldmine of creative opportunity.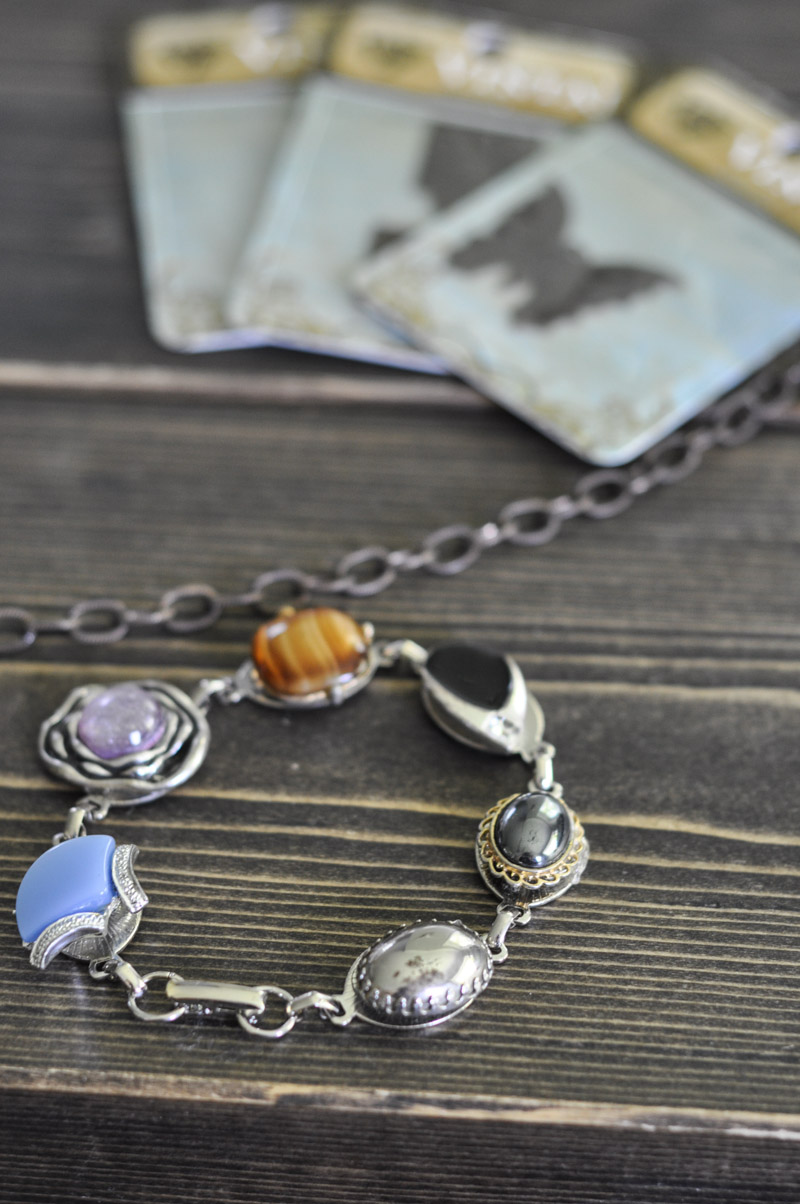 Head to the Sizzix blog where I am sharing how this bracelet became the fancy-pants necklace seen at the top of this post. It's actually very easy to revamp vintage and thrift store pieces into something you would actually wear!