Breakfast is the most important meal of the day. It's also the meal I most frequently forget to feed myself.
Despite the fact that I get up nearly a half hour before my children do, and make every effort to ensure that our mornings are smooth and without any arguments or lost shoes, there are times that I will be buckling my seat belt and find myself wondering, "Did I eat anything? Does that bite of waffle count as breakfast?"
All of the mothers reading this post are making clucking noises and shaking their heads at me.
"You need to eat!"
"You have to start the day off right!"
"You're slowing down your metabolism!"
Yes. All valid points, mother hens. Because I am a whirling top while we're getting ready for work and school, it only makes sense that I take my breakfast "to go". Enter the smoothie.
These little concoctions are a great way to jam-pack a cup full of protein, fiber and flavour, while leaving your other hand free for your keys/purse/sock/hairbrush, as you organize everyone's life at 7:30 in the morning. I make my life less complicated by including these yogurts in my online grocery delivery from Save-On Foods. I talk about their online grocery shopping service a lot – ask my friends! – but it's amazing to be able to have my groceries delivered right to my doorstop by a smiling driver. With the great selection of natural and healthy foods at Save-On Foods, it makes planning for breakfast (and lunch and dinner) so much easier!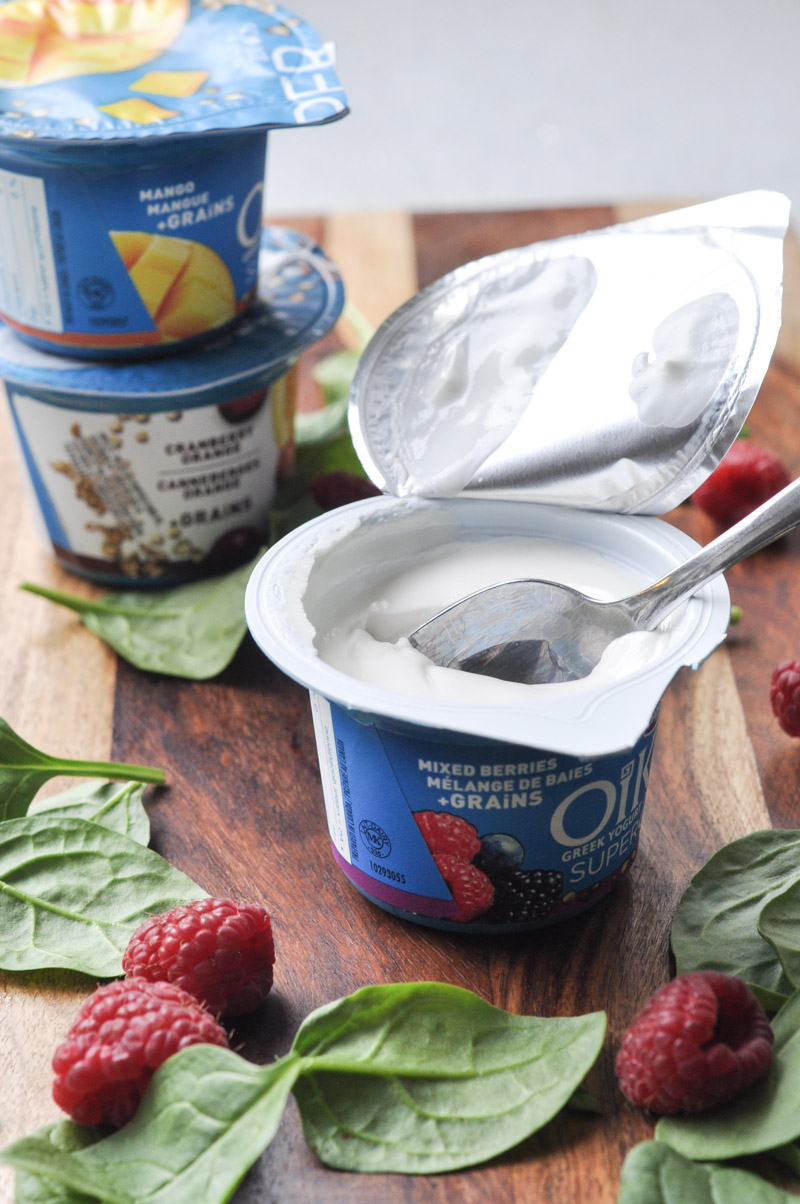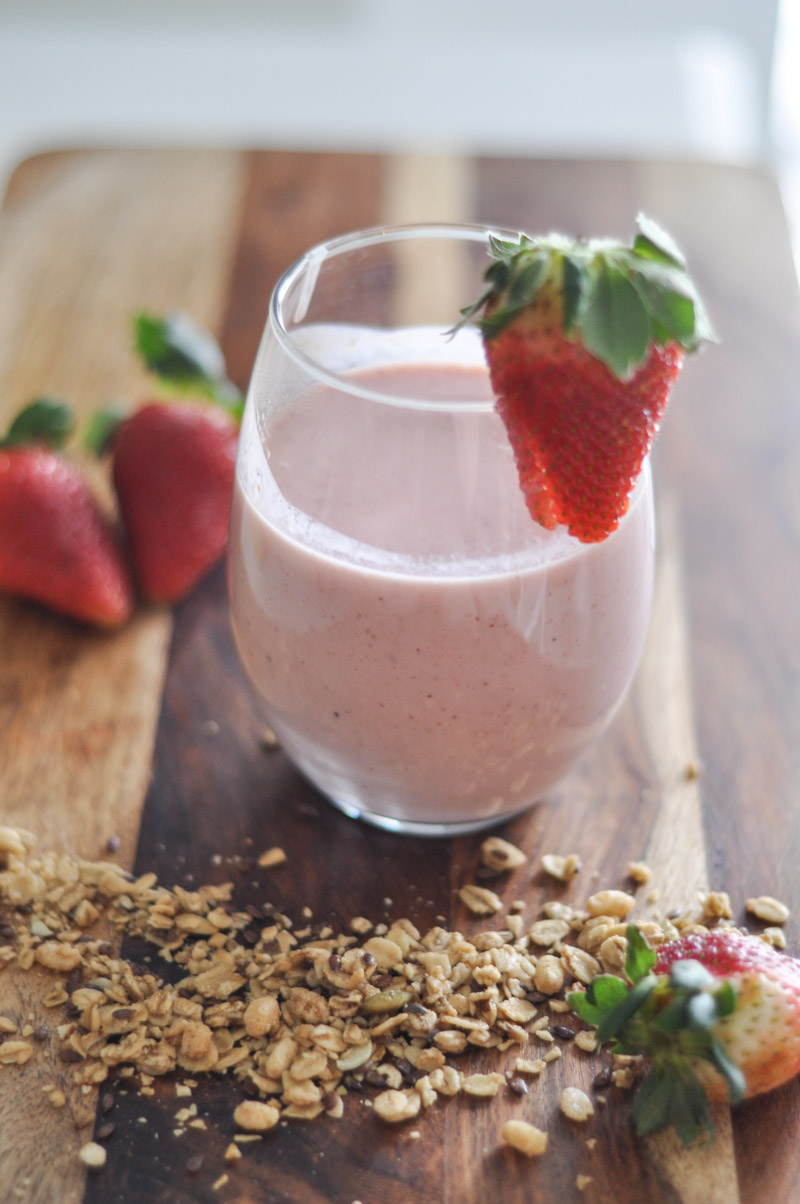 In partnership with Chatelaine Magazine's Tasters and Testers Program and Oikos Greek Yogurt, I've been given the opportunity to share three simple – but tasty – smoothies that I've been making for myself as of late.
The first is the classic: strawberries and bananas.
Strawberry Banana Smoothie
1 serving Oikos Super Grains Yogurt in Mixed Berries
2/3 cup milk (or almond milk, if you prefer)
1 banana, peeled and sliced
1 cup frozen strawberries
Add all ingredients to a blender and pulse until desired consistency
Put in a to-go cup for portability or serve with a strawberry wedge to make your morning fancy.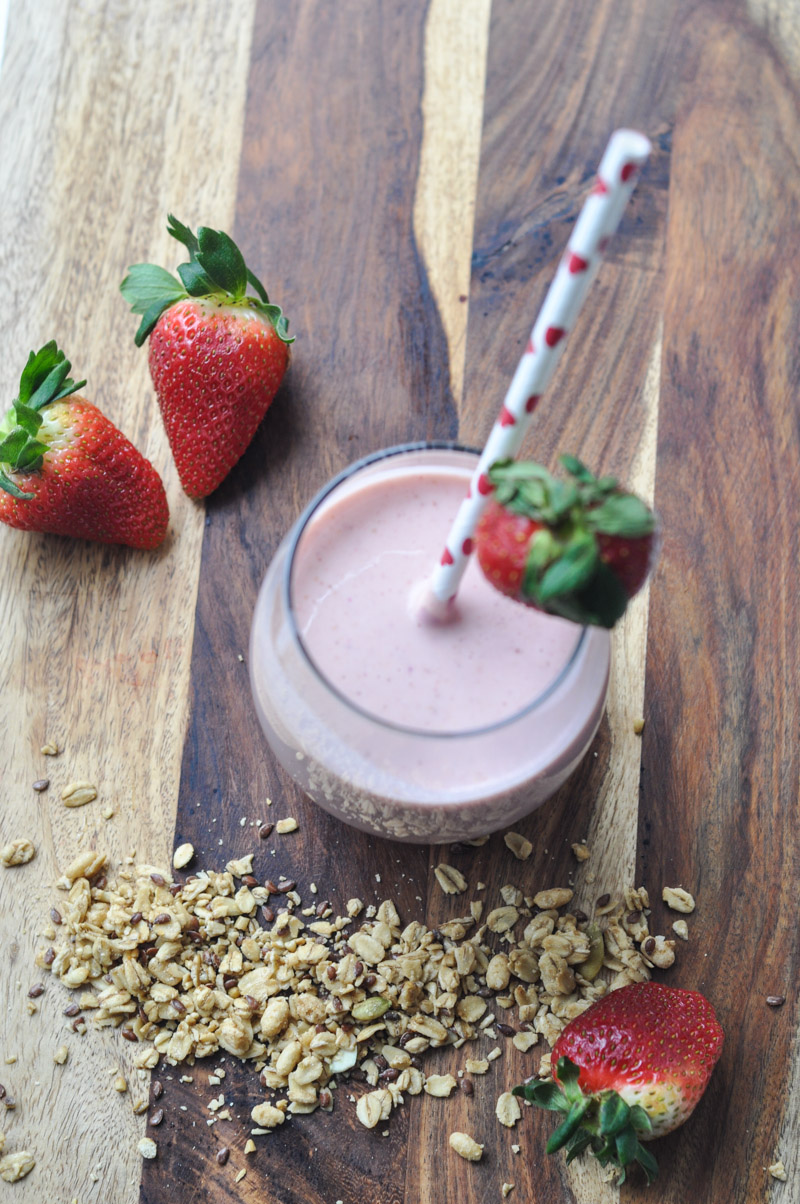 With the addition of Oikos Super Grains greek yogurt, you not only get the protein and the rich texture of greek yogurt in your smoothie, but you also get the addition of chia seeds, quinoa and buckwheat stirred right into the fruity deliciousness at the bottom of each cup. Each serving of Oikos Super Grain yogurt has an ingredient list containing food that is recognizable and… well… REAL! It makes this addition to breakfast a no-brainer.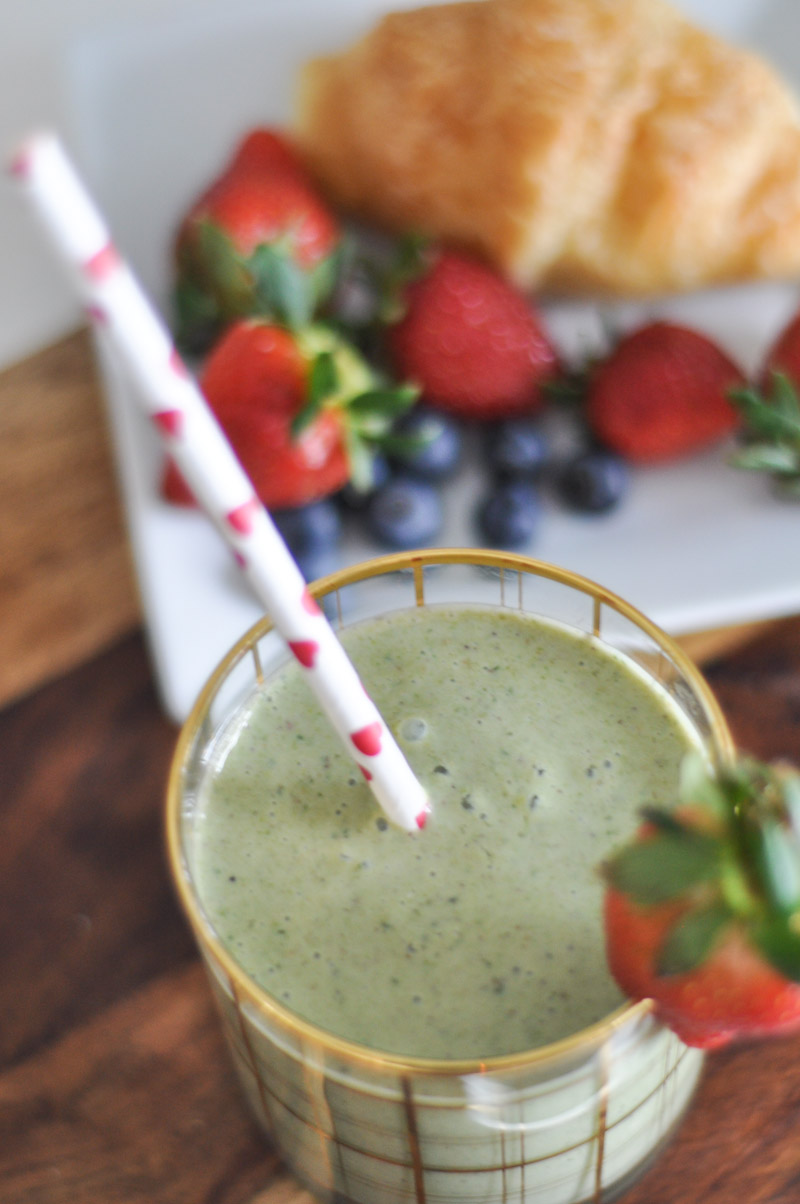 I know that I'm someone who "eats with her eyes". If it doesn't look appealing, my tastebuds start to back off in fear.
The green smoothie took me a little while to wrap my brain around, but once I discovered the deliciousness that is kale and honey, I was hooked! It also helped that I grew an absolute ton of kale last summer, and diligently harvested and froze it in anticipation of making smoothies. Having your hard work stored in the freezer is an impetus to try new recipes.
Kale and Honey Smoothie
1 serving Oikos Super Grains Greek Yogurt in Cranberry Orange and Grains
2/3 cup of milk (almond or cow milk, either will do)
1 sliced banana
1 cup of frozen kale
1 tsp honey (or more to taste)
Blend until desired consistency. Add honey if desired.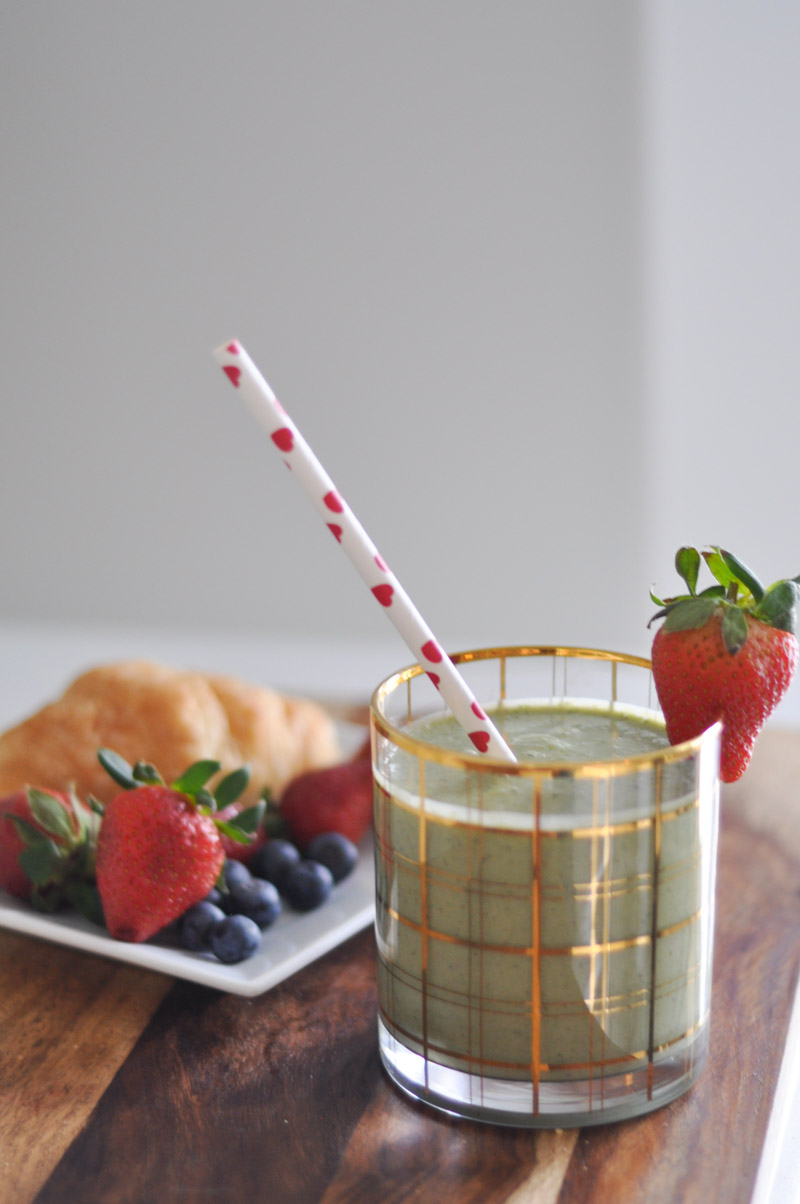 This smoothie is jam-packed with all of the good stuff. The greek yogurt adds calcium, protein, and active probiotic cultures. The kale is high in iron, vitamins A and K, is full of antioxidants and acts as an anti-inflammatory. The chia seeds, buckwheat, and quinoa add a whole host of other good-for-you things, such as protein, fiber, iron and more.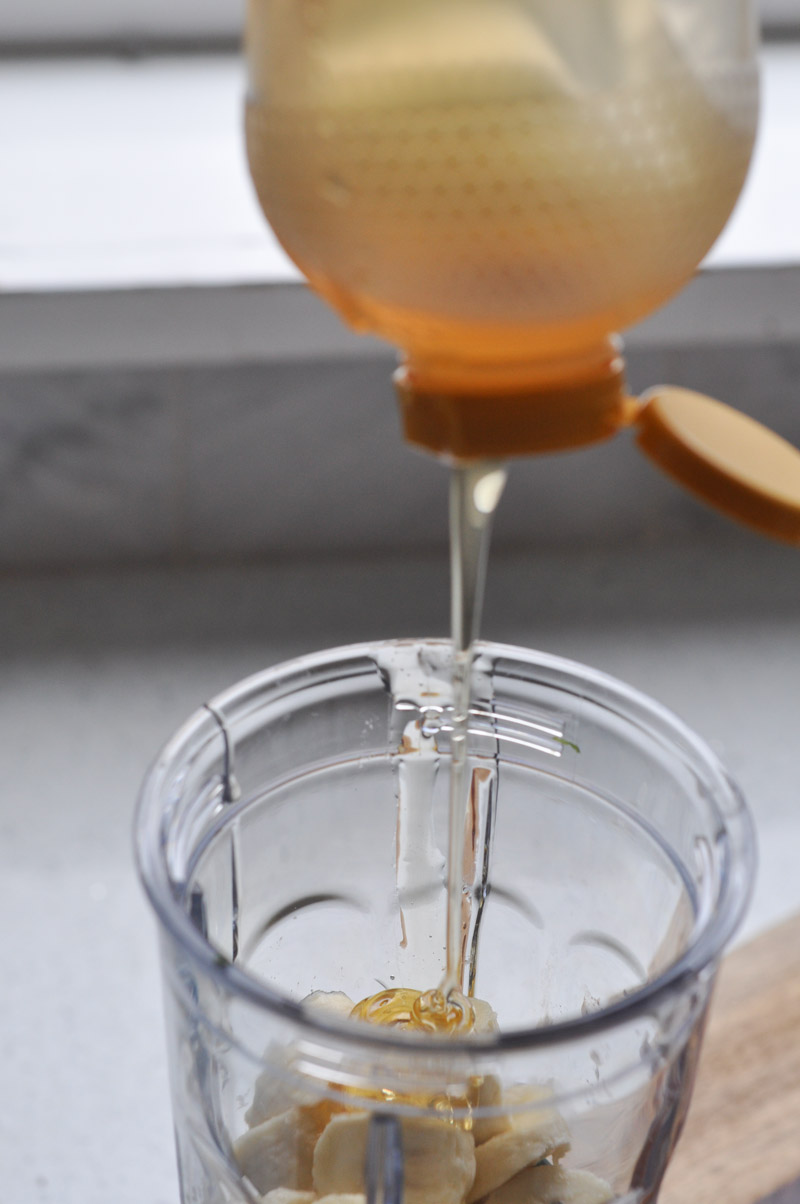 I'll say "Add honey to taste" because you might like your smoothie less sweet than I do. Or, on days when you're dragging yourself around the kitchen, you might throw in an extra squirt of honey because you deserve it.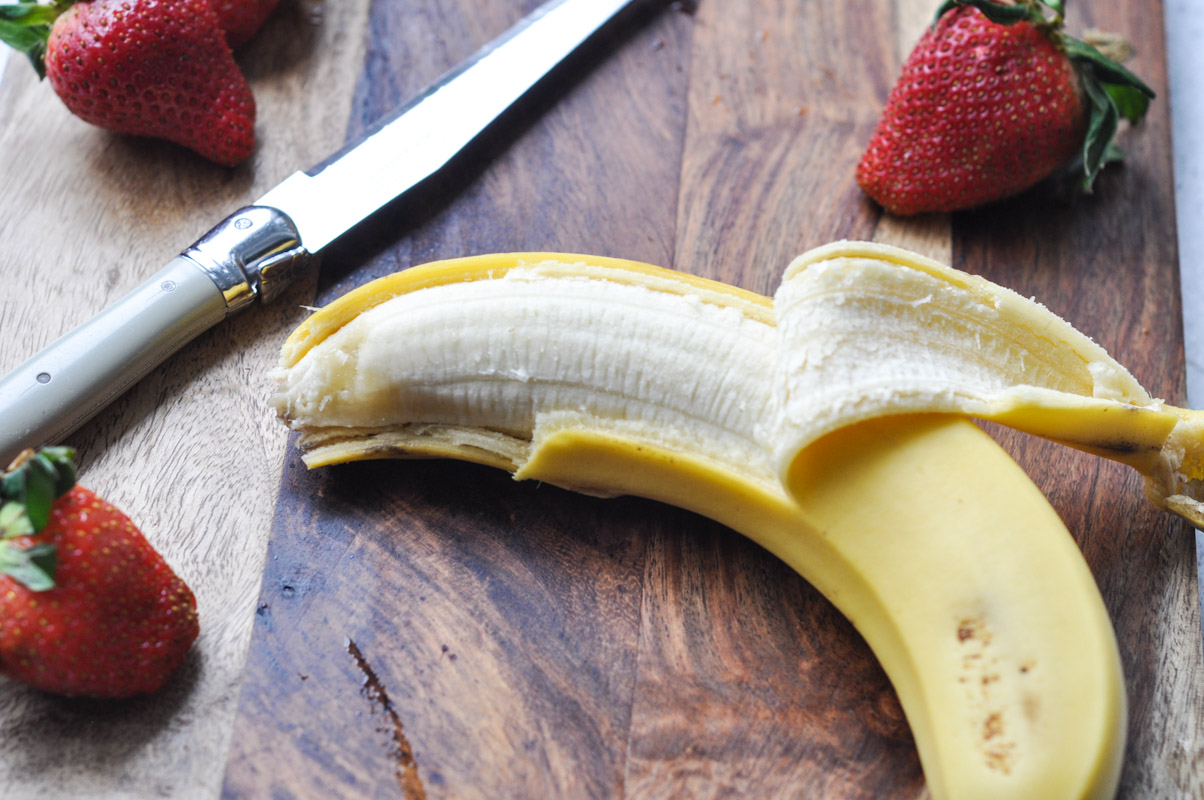 Banana Tip:
Open your banana from the bottom! Pinch the bottom and it will open like magic, without smushing the banana tip. This is a time saver for kiddos, too. (It's how monkeys open bananas!)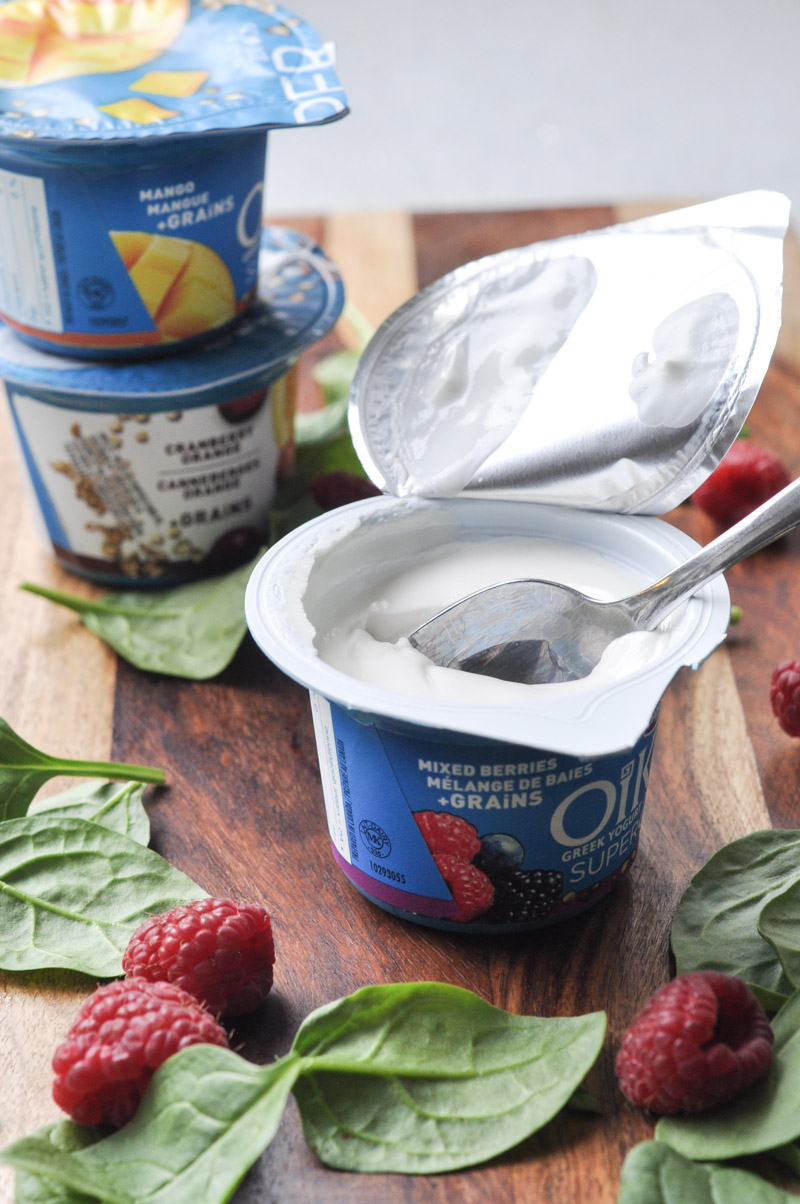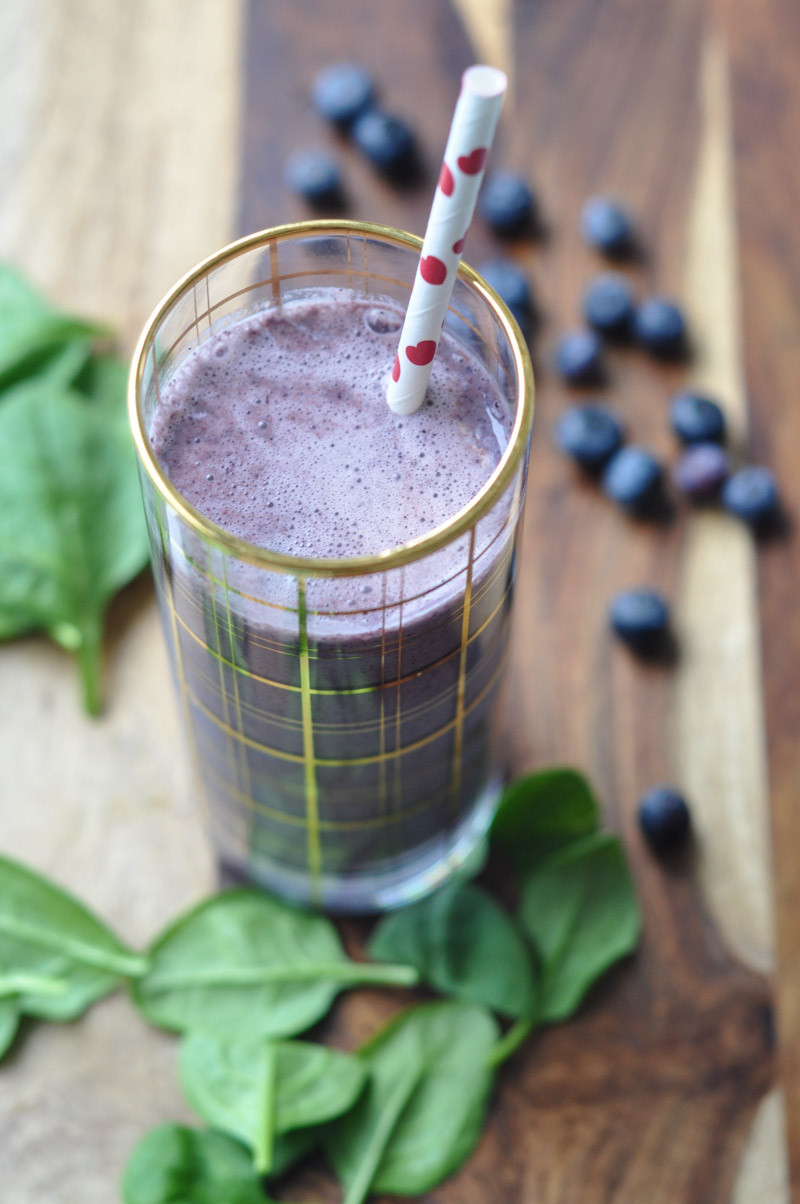 Blueberries are the saviour of smoothies-with-green-leaves-that-can't-LOOK-like-they-contain-green-leaves. The potent colour of the blueberries masks the green – this is a must for children who are like mine and eat with their eyes. Blueberries are your best cover-up.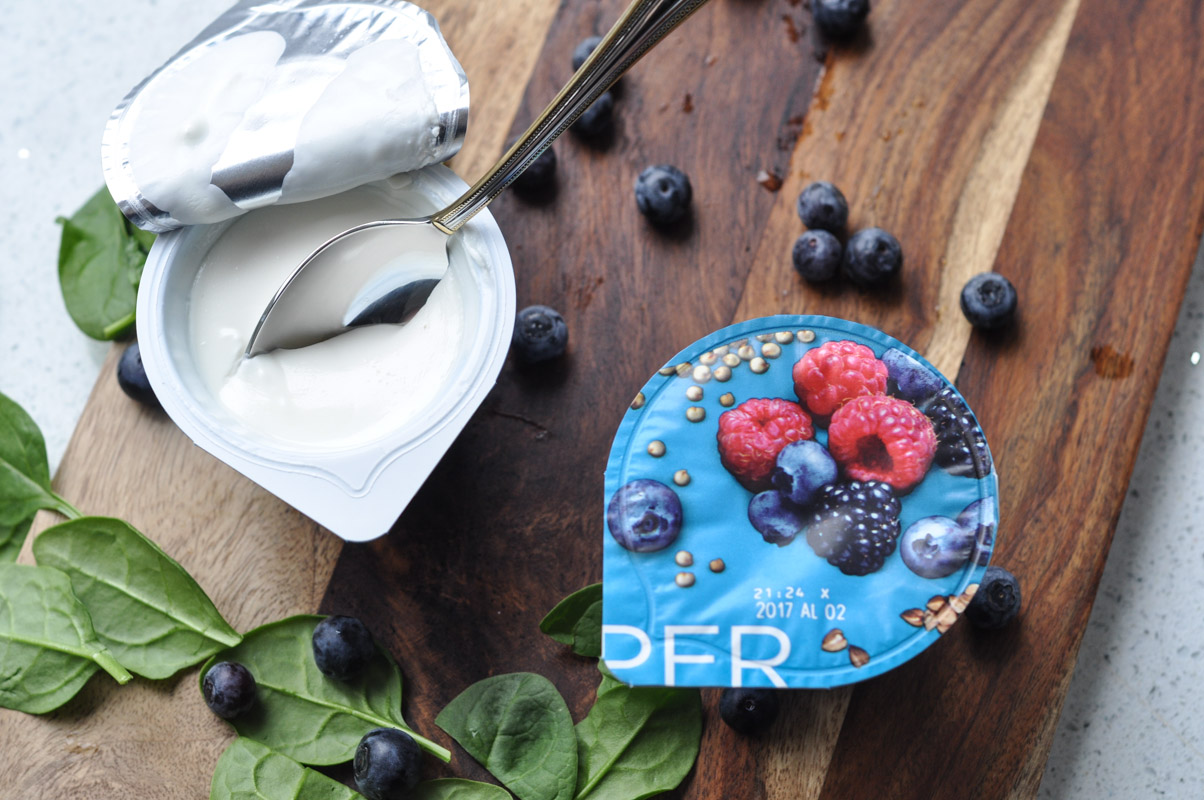 Blueberry and Spinach Smoothie
1 serving Oikos Super Grains Greek Yogurt Mixed Berries and Grains
2/3 cup orange juice
1 cup fresh spinach
1 cup frozen blueberries
Blend until a beautiful purply colour. Drink and enjoy!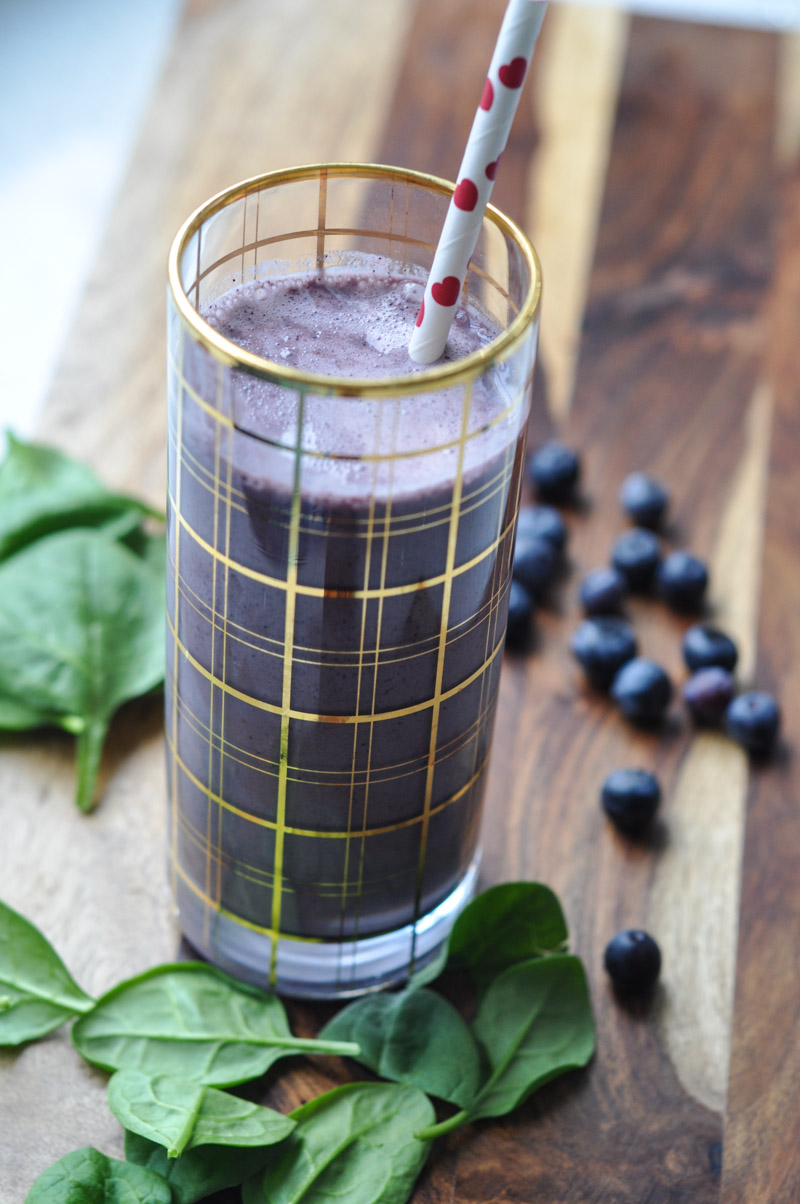 With the smoothness of the berry yogurt and the addition of the blueberries, you can't even taste the spinach. This is a great way to sneak your greens in, even if you have to sneak them past yourself!
Grab a four-pack of the Oikos Super Grains greek yogurts and a bag of greens and ensure that you're getting your most important meal of the day covered. It won't be long before the littlest members of your family start asking for green (or deceptively UN-green) smoothies for their breakfast too!