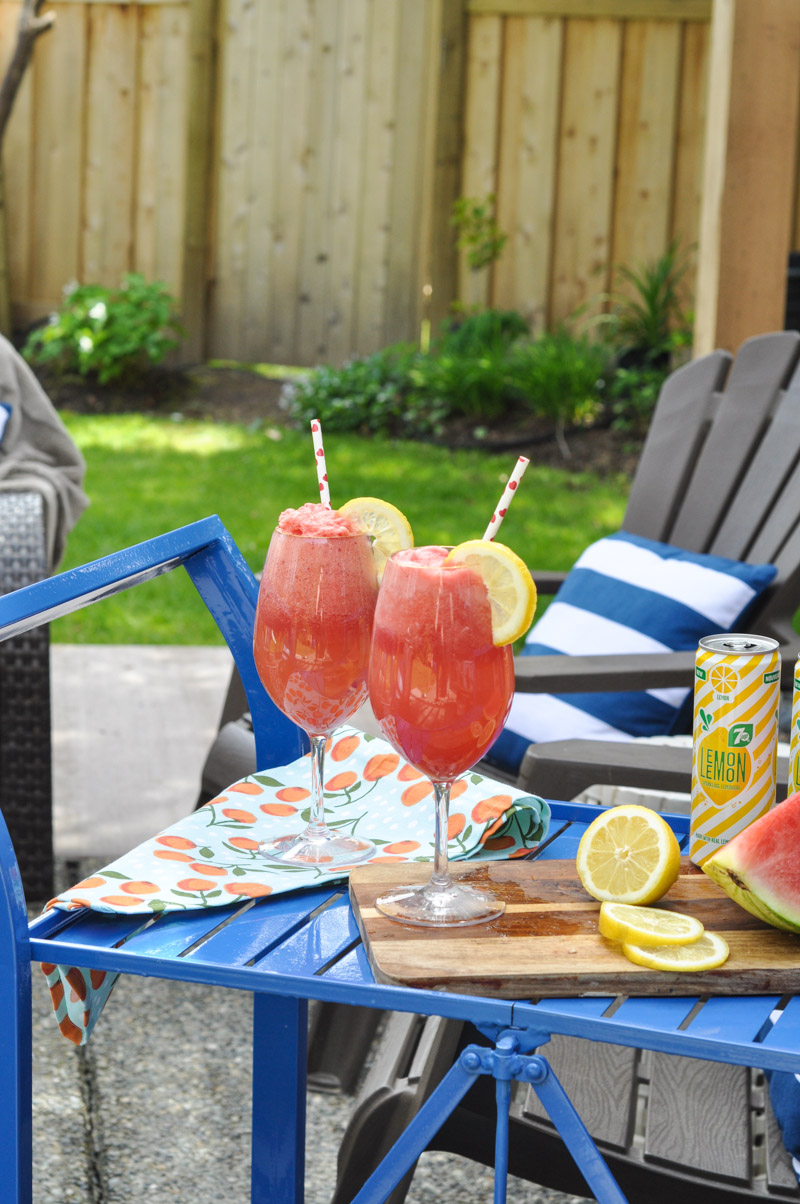 There is something about a pink drink that calls to me. I'm sure that this is largely due to my memory conjuring up snippets of time where I was blissfully happy in the sun or on a patio with a friend. In that scene, there must have been a blush-coloured drink in my hand.
The sight of watermelon lemonades sitting in fancy (plastic) wine glasses drums up those very same feelings. The quintessential summertime flavours of watermelon and lemon are irresistible on a warm afternoon. Because really, who doesn't love watermelon?
Well, Lucy doesn't like it, but she's weird and only eats beige foods. I wouldn't trust her judgement on most taste-related questions.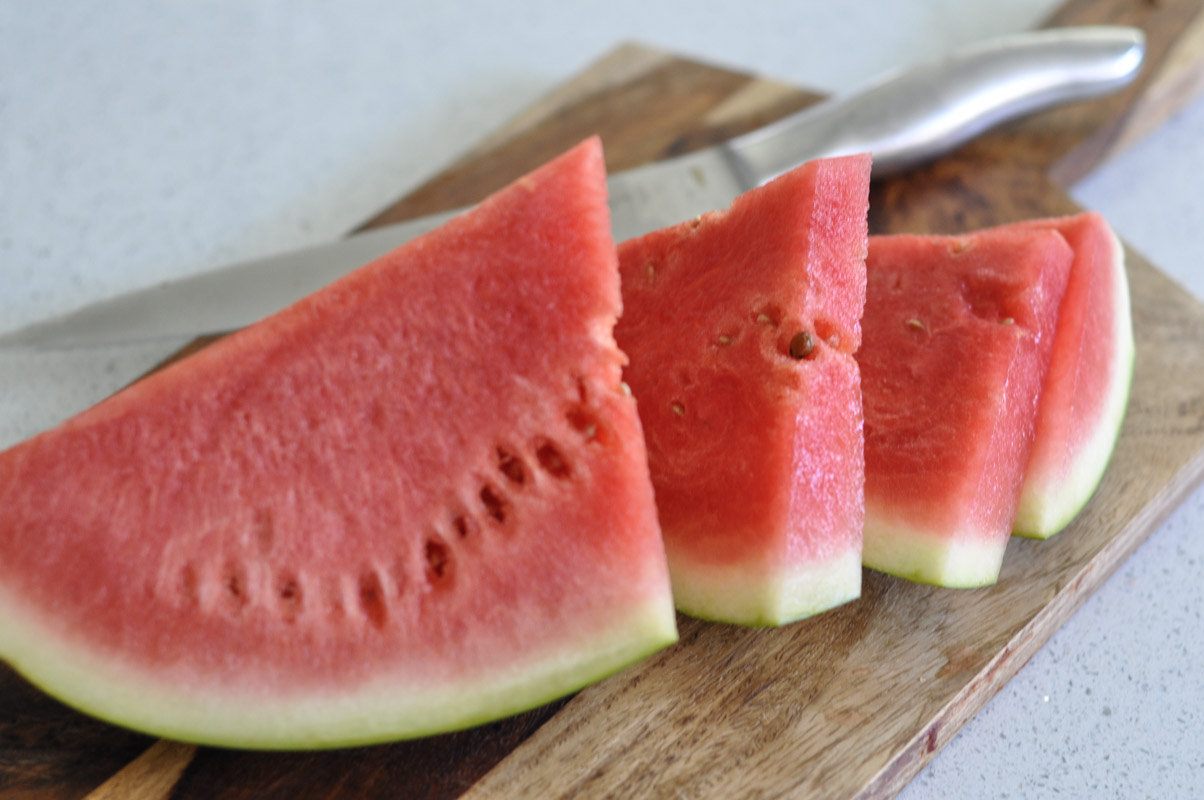 Seedless watermelon is a much easier variety to work with than the seeded variety. Without having to strain out all of the seeds from the puree, you're able to add as much "pulp" as you'd like to the drink.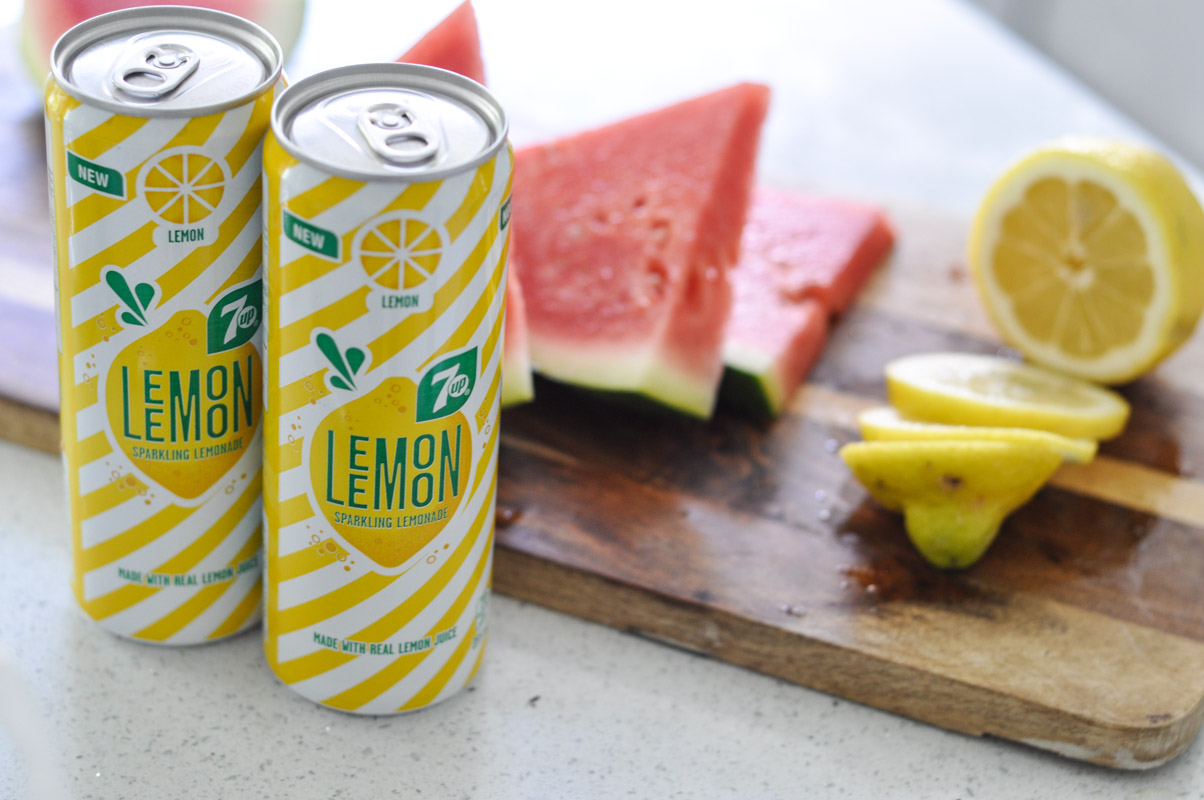 And speaking of easy, 7Up's Lemon Lemon sparkling lemonade makes this drink a quick and simple one. I'm a huge fan of fizz; whether it's a flavoured drink or merely a glass of water, I love the tingle of the carbon dioxide on my tongue. When the box of Lemon Lemon arrived from Save-On-Foods, my entire family was curious. I often drink sparkling water, but we hadn't ever seen this yellow-and-white striped can before. And it was taller can… and thinner. What was this mystery concoction that mom had suddenly put into the fridge?
Lemon Lemon is a sweet, yet slightly tart, drink that I quickly fell in love with. It isn't as overwhelmingly sweet as it is a sparkling water – yet its flavour makes a big enough impression to stand on its own.
Sparkling Watermelon Lemonade
Ingredients
1 can 7Up Lemon Lemon Sparkling Lemonade
2 cups of seedless watermelon, cut into cubes
4-5 cubes of ice
lemon slice for garnish
Instructions
Puree watermelon in a food processor or blender
Strain watermelon juice into glass or bowl; decide how much "pulp" to retain
Place ice cubes into glass and pour watermelon juice over it
Top with approximately 1 cup of Lemon Lemon (or to taste)
Garnish with a lemon slice and enjoy!
https://www.suburble.com/2017/06/sparkling-watermelon-lemonade.html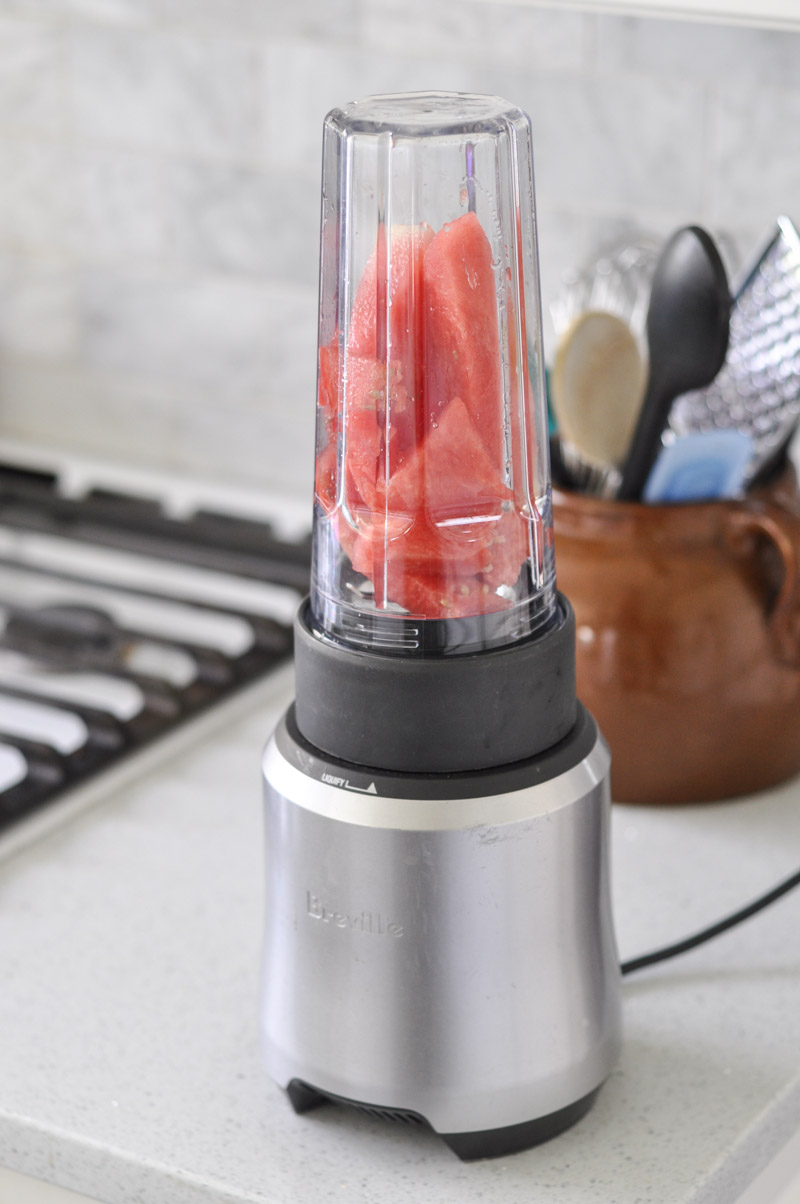 I pureed the watermelon in a little blender. It will puree into a pulpy juice. Because it was seedless, I didn't have to worry about any of those big black seeds getting shredded in the blades. I don't mind a bit of texture in my drink so I did a quick strain of about half of the puree. I left the rest unstrained so that there would be some froth created with the addition of the sparkling lemonade.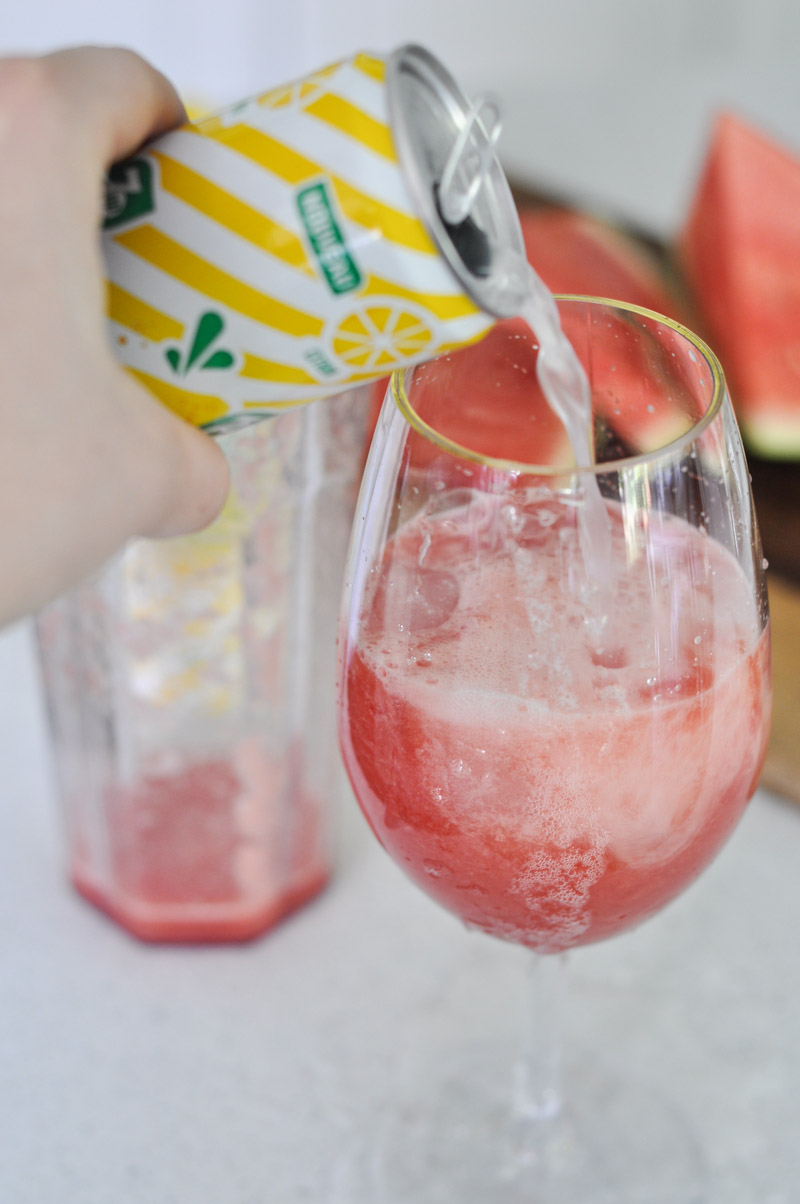 Imagine two little sets of eyes watching your every move as you're pouring your watermelon cocktails. "Can we have some? Just half? Just a sip? Puh-leeeease?"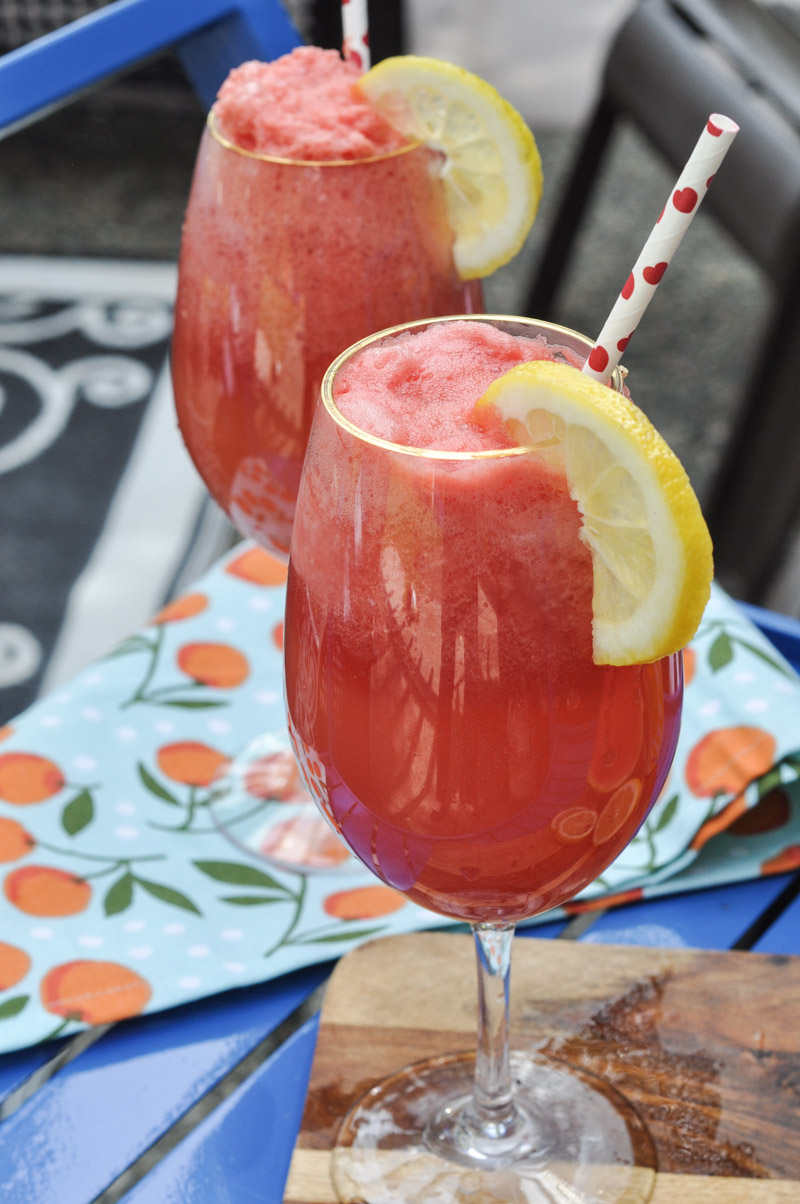 Garnished with a lemon wedge, they're the perfect drink to make for all ages – from 2 to 92! The fizzy lemonade adds just that little bit of excitement to the summer taste of watermelon.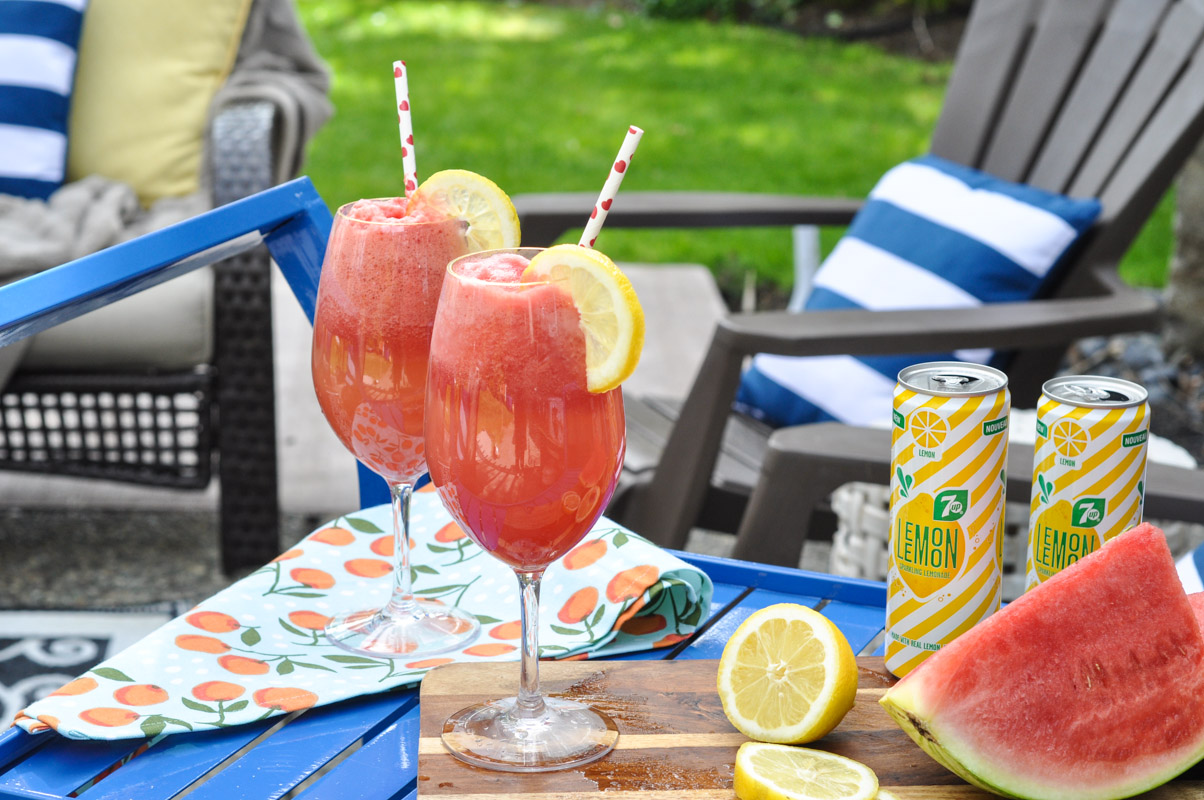 It's a drink that is flavourful enough to keep the kids happy but isn't too sweet for the grownups.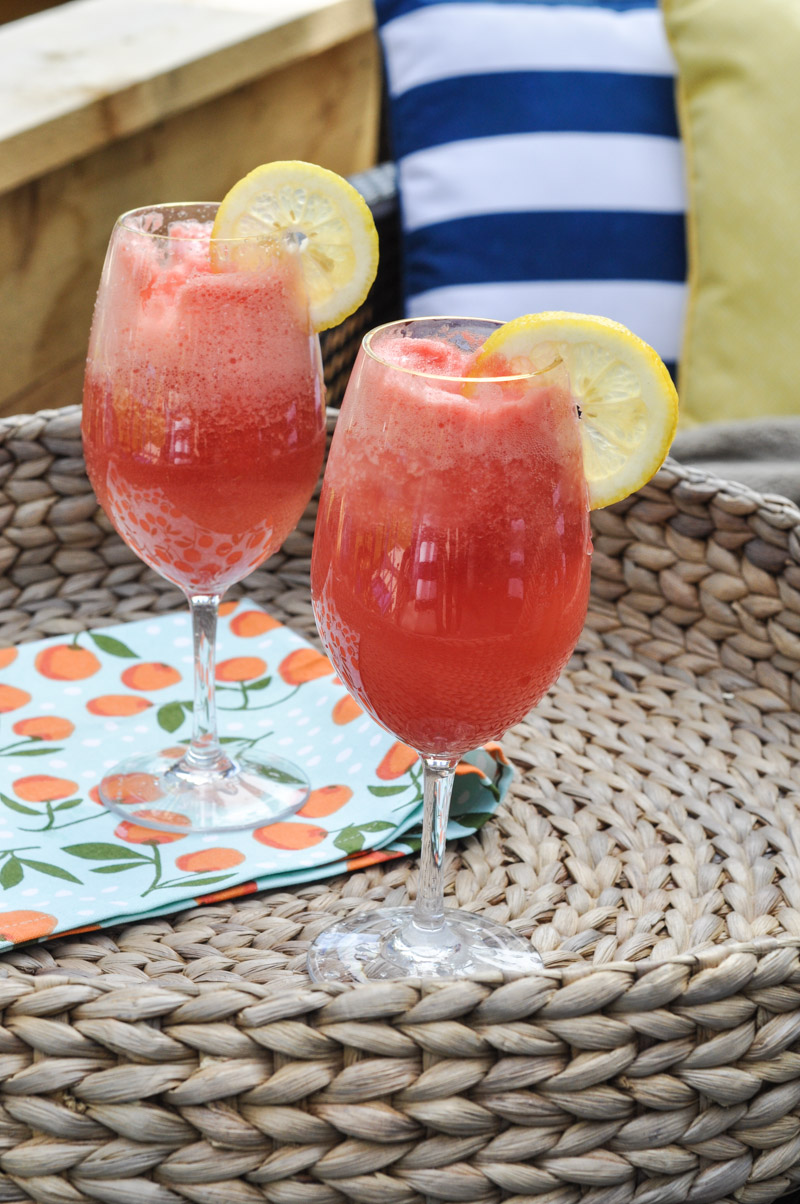 Where were you when you had your last pink drink?
I'm thrilled to be a part of the Chatelaine Tasters & Testers program. Thank you to Save On Foods for providing us with the opportunity to find out new favourite summer drink!