Thank you, Darice, for giving us such a lovely afternoon of puppeteering!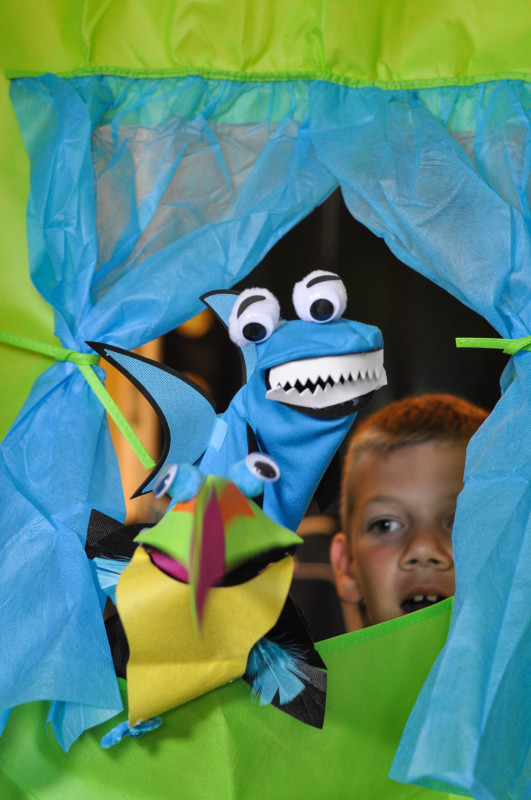 The shark looks like he's eyeing up that toucan, doesn't he?
I'm sure that if the story went a bit longer… that bird might have ended up being dinner.
Puppets have always been a huge hit in our house. The girls love giving a voice to something that they have complete control over. Really, when you're a preschooler, what DO you have control over?
We were offered the chance to play with the new Sock Friends Puppets from Darice... and of course, I jumped at the chance. Any time the kids and I can craft together, we will .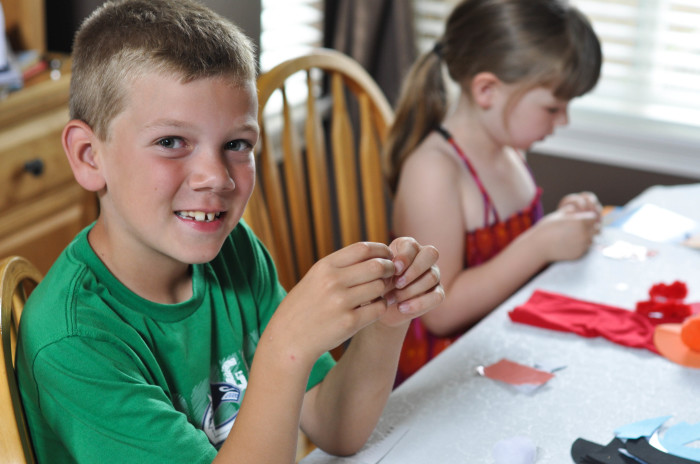 And because we're living with my sister-and-brother-in-law right now, we've gained two more crafters in our circle. My nephews were thrilled to get in on the crafty action. Lucas immediately grabbed the shark puppet.
I don't blame him. That shark had some big teeth going on.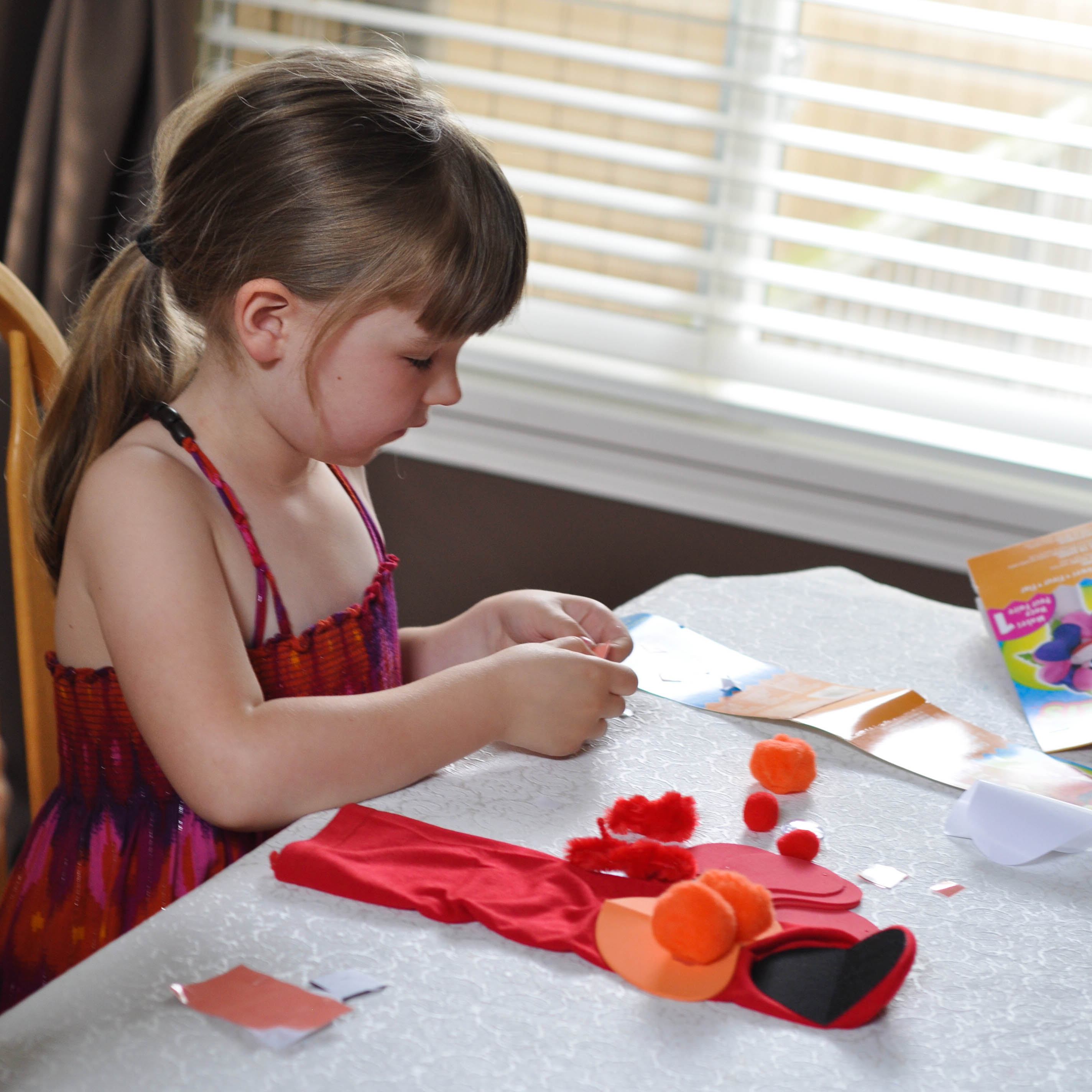 The kids each chose a puppet. Lila chose a crab, and was dedicated to the task of assembling him.
When it come to crafting, the child is focused.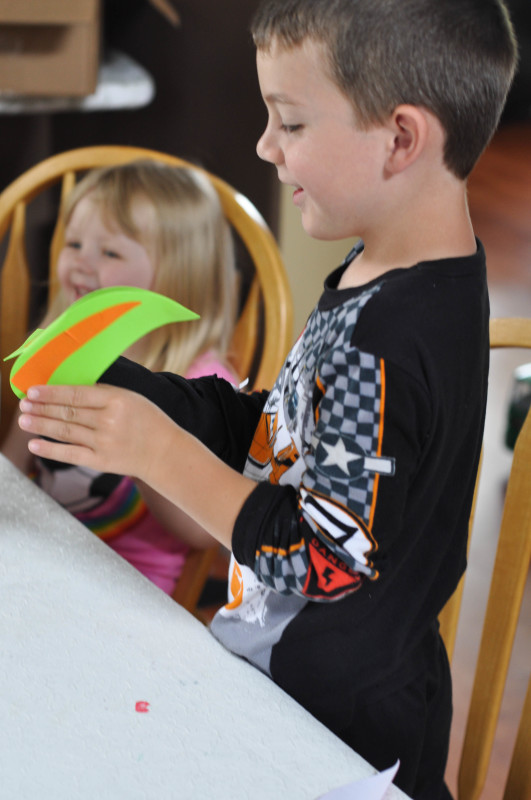 Brady was drawn to the toucan. The boys are half-Brazilian and have seen toucans in their South American travels.
I have yet to travel with my children on a plane, so that's why they chose the crab and the monster puppets. That's what they've seen in real life.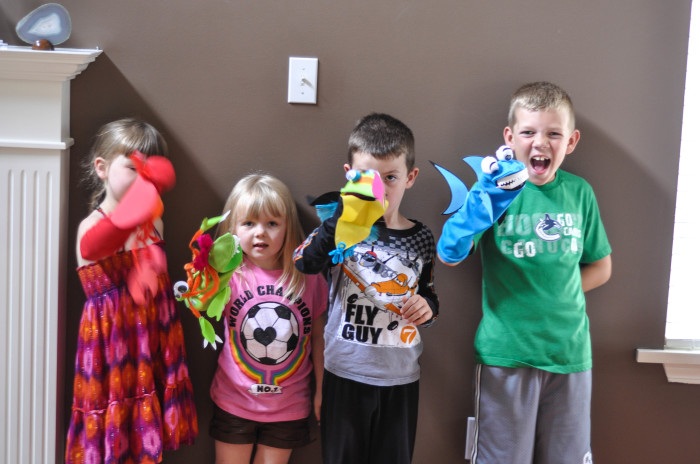 Here are the puppeteers – proudly showing off their gaggle of puppets.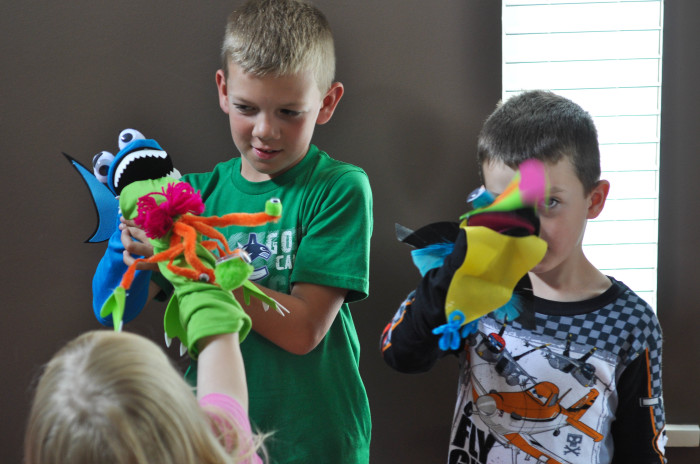 While each puppet is different in species and colour, they all seemed to have a common voice….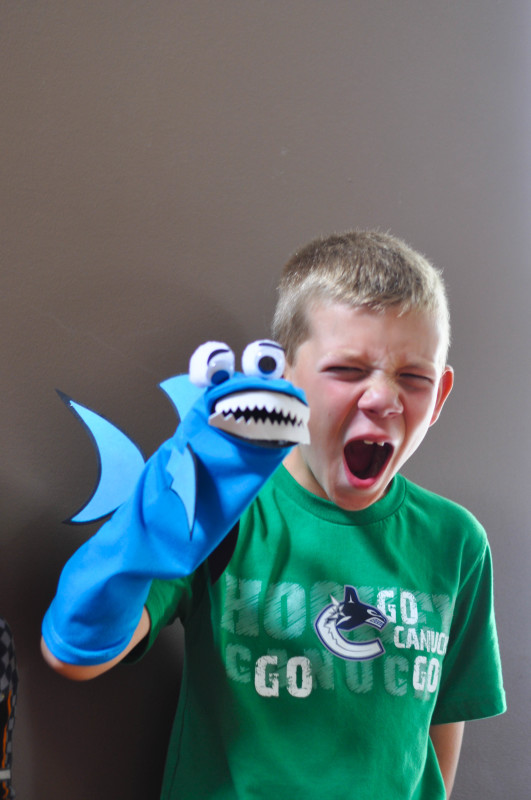 They roared.
A lot.
And fair enough, monsters and sharks seem like a roar-y bunch. Crabs are probably too quiet for us to hear their roars…. but I imagine that they're pretty loud in Crab-ville.
And toucans?
Well…. how else can they defend themselves against rogue sharks?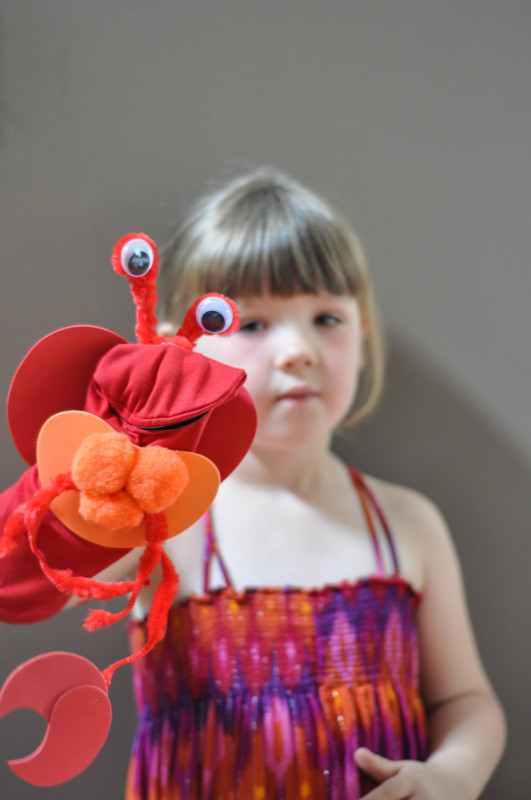 You can't deny it. The puppets are pretty adorable. Even though this one is making quite the judgmental face.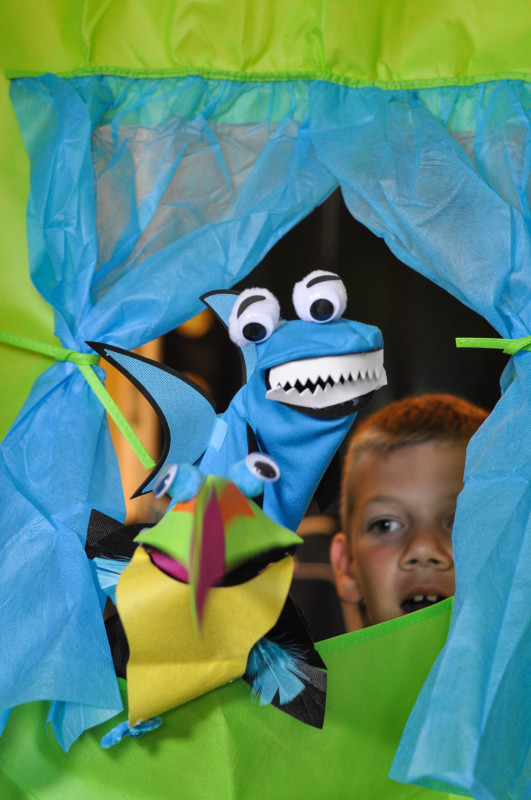 But the piece de resistance was the puppet theatre. It hung in a doorway and the kids clamoured to it.
Roaring, chatting, and side-eye galore… the puppets started acting out their show.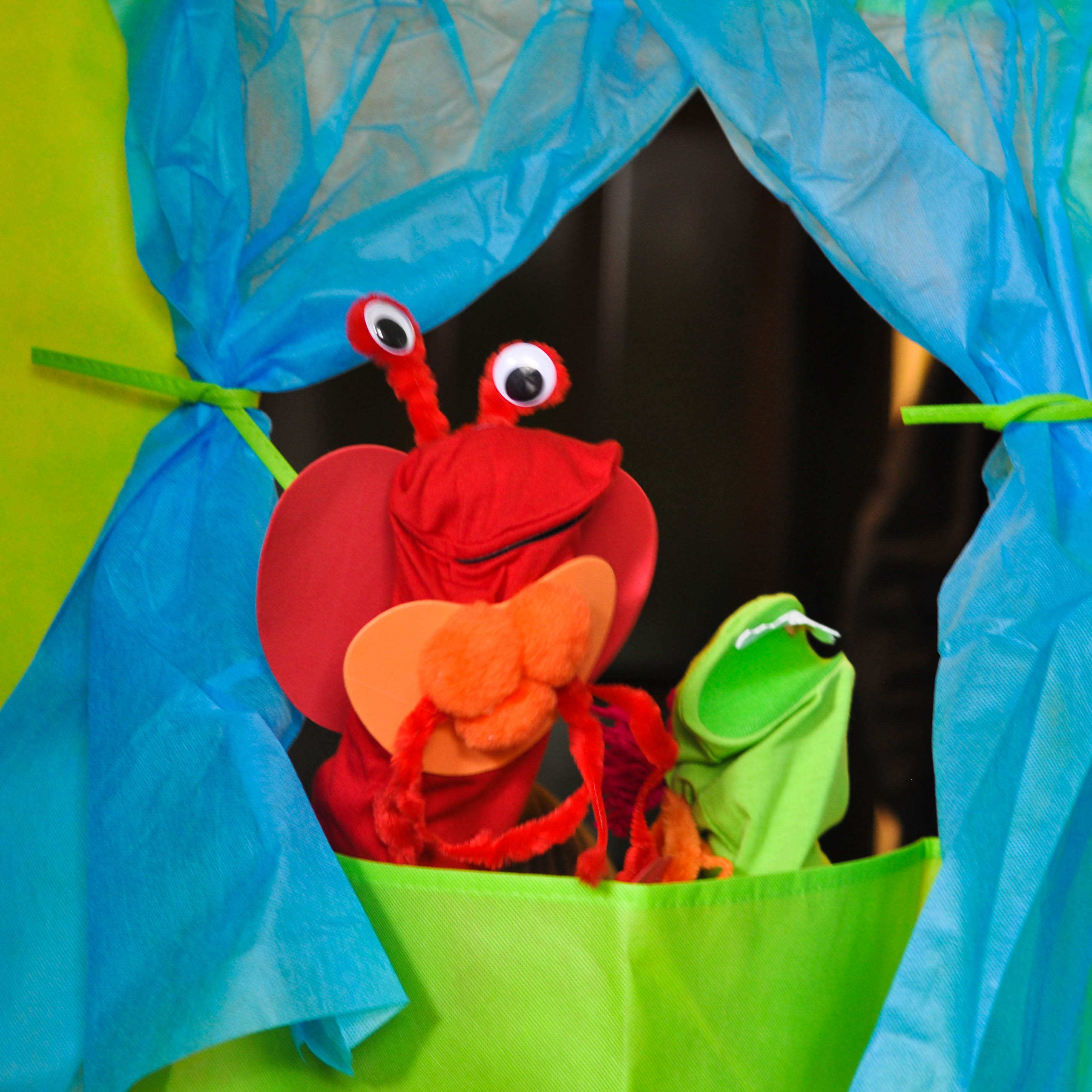 Lucy is still learning about puppets… her monster was either cloud-gazing or making a lot of "woe is me" face.
Practice. It will make perfect.
The puppets were a hit, and the kids ask me constantly if they can try out the other puppets that I've put aside for a rainy day.
And speaking of rainy days, Sock Puppet Friends also has an iOs app that brings the puppets to life. If you want to learn more about them, their puppet theatre, or see the line of puppets that your kidlets can create (and it was ages 3-8 who were assembling the puppets and LOVING it), watch the video below:
Sock Friends Puppets are available at Jo-Ann Fabric and Craft Centers, Michaels, Meijer, and other independent retailers (selection may vary by store)